Col.la.ge II at Mini Galerie Amsterdam
Col.la.ge II group show dedicated to the art of collage, is opening soon at Mini Galerie in Amsterdam. This will be the second edition of the Col.la.ge group show after the very successful first group exhibition held at Mini Galerie in Amsterdam in 2013. The unusual spelling of collage in the exhibition's title is a reference to the pronunciation of the word collage in Dutch. Col.la.ge II exhibition gathers twenty artists, both national and international that will exhibit one or more of their finest collages characterized by the diversity of styles and mediums.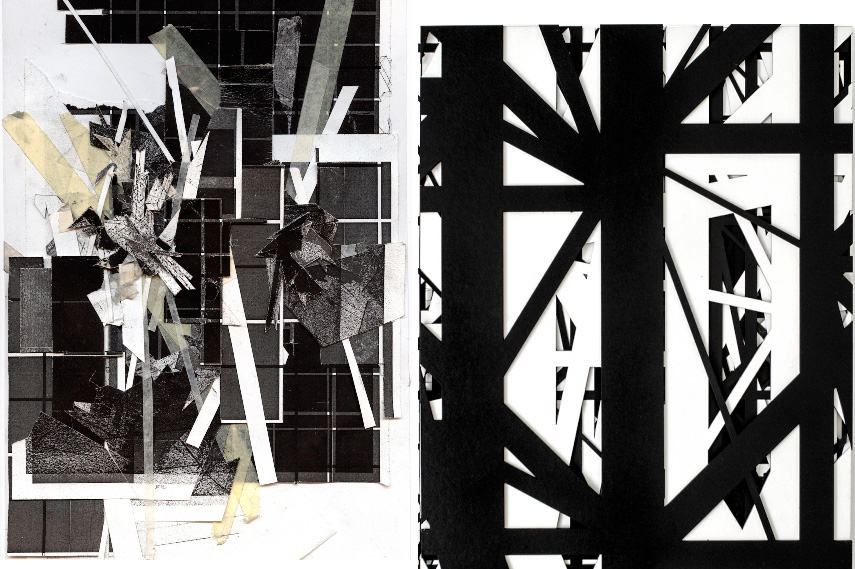 Dutch Artists at Col.la.ge II
Boris Tellegen is a Dutch urban artist who has conveyed his graffiti experience into artworks done in the areas of collage, sculpture, drawings and installations. His pieces that will be displayed at Mini Galerie in Amsterdam have a sculptural three dimensional appearance produced by layering, cutting and chiseling of paper. In his mind-blowing 3D collages, paper gets torn, glued and then duplicated in order to replicate city spaces that often resemble wastelands. Jeroen Heeman Erosie is known for his illustrative style, cycle tags and perfect circle. For the upcoming Col.la.ge II exhibition he has prepared bright and playful pieces, packed with illusive letter-based shapes that deal with the topic of transition. Dutch artist duo Graphic Surgery, will be presenting paper assemblages packed with geometric shapes and their trade mark black and white non-color scheme. The duo stays true to their style where repetition and replication elevate the recognizable forms to abstraction. Influence of urban environment is noticeable in the depiction of abstract landscapes, while their unusual patterns allude to technological heritage and give their artworks a multi-layered meanings.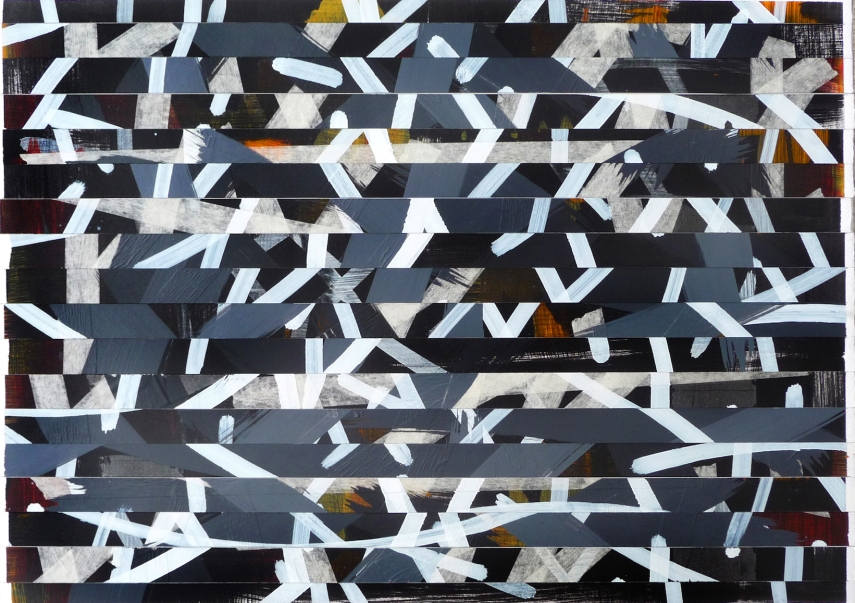 Geometrical Shapes at Mini Galerie in Amsterdam
Moneyless is an Italian artist whose art is a combination of graffiti and fine art, that creates the notion of constant movement released beyond the painting and into the exhibiting space. His fragmented acrylic on cardboard peaces reveal to the observers the nature that is hidden within geometrical shapes. Another artist whose works are dominated by geometrical shapes is Spanish contemporary artist Anna Taratiel. Anna Taratiel employs simplicity and purity in order to leave a strong impact on the viewers. Her paintings that will be displayed at Col.la.ge II exhibition are chromatically frenzy and the unusual color combinations can have a hypnotizing effect on the visitors of Mini Galerie in Amsterdam .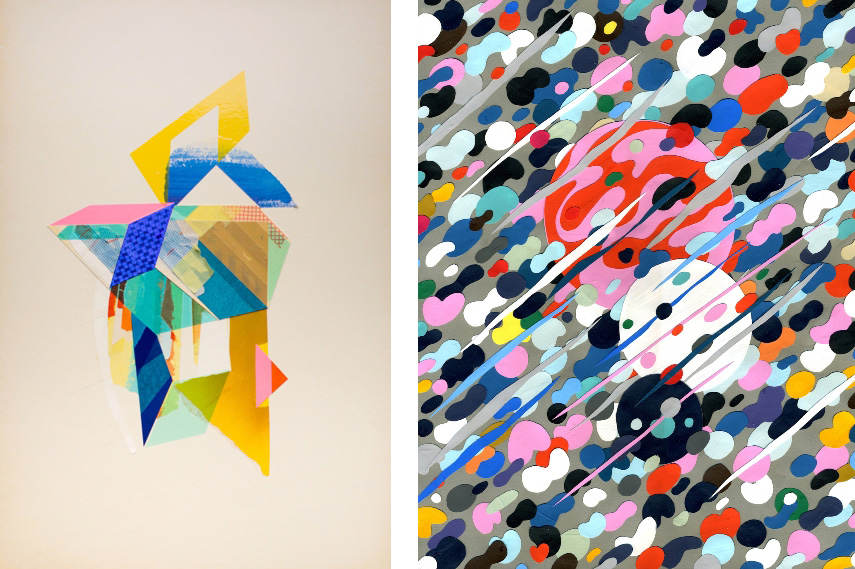 International Group Show at Mini Galerie in Amsterdam
The international Col.la.ge II group show will open on Saturday, June 27th at Mini Galerie in Amsterdam. Opening reception will be held the previous day June 26th, from 6 pm to 9 pm. The exhibition will feature works created in various techniques on different mediums such as acrylic on paper, mixed media on wood, oil, enamel and dye on paper, even works done on jute, cardboard and found book pages. The international group exhibition of collages closes on August 1st, 2015 at Mini Galerie in Amsterdam.
The collage of Contemporary art news, interviews and features awaits you at My Widewalls every day, so sign up for FREE.
Featured image : Kim David Bots – Untitled, 2015 Images courtesy of Mini Galerie in Amsterdam.
Follow These Galleries
Amsterdam, Netherlands

Hamburg, Germany