Portrait of the Collector
The relationship between the private collector and the art fair is inextricably intertwined. Collectors account for a large part of the art fair's economy and have an important role in sustaining it. Finally, the art collectors have become the subject of an exhibition. We're talking about the exhibition titled Portrait of the Collector as a Work of Art: An intimate journey which will be held within the special program of the Brussels contemporary art fair, Art Brussels 2014, next weekend. The exhibition represents the fair's flagship artistic project being an initiative unique to Art Brussels.

Autobiographical
What's so special about this inaugural exhibition of the Art Brussels 2014 is an autobiographical element that contains. Not only will specific works from the collectors' treasury be on display, which are otherwise rarely accessible to a wider art audience, but Portrait of the Collector as a Work of Art will shed light on the personality of collectors, what motivates them in their search for new works of art.
Belgian Collectors
This year, as part of a new strategy of putting a spotlight on collectors and their activities, Art Brussels, will pay tribute for the first time to a select number of Belgian collectors. Belgium occupies a very special status as far as private collections are concerned. It has the highest number per capita in the world (recently ARTnews ranked six Belgian art collectors as among the world's most active, in its 21st annual ARTnews 200). This exhibition will be a subtle way to examine the personal and subjective elements in their approach to collecting works of art, which as well lies at the heart of the raison d'être of every art fair.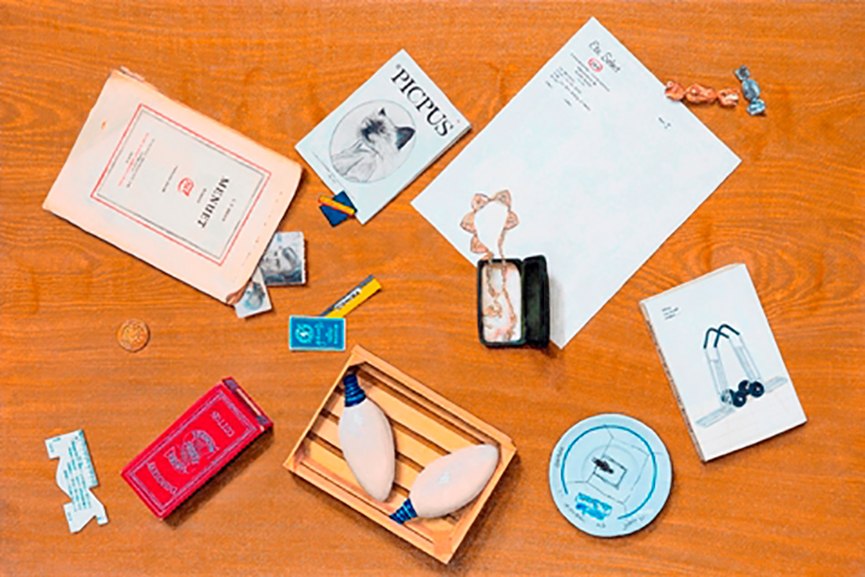 Collectors Committee
10 collectors in question are also the members of the Art Brussels Collectors' Committee, comprised of some of the most outstanding Belgian collectors such as Wilfried and Yannicke Cooreman, Mimi Dusselier, and Baudouin Michiels, to name but a few. Each of them has been invited to choose a work of art that they feel best expresses their personality and their individual artistic preferences. They are also called to make a statement about the work in question: how and why they acquired it, what drew them to this work of art and how they feel it relates to them.
Katerina Gregos
Portrait of the Collector as a Work of Art is based on a concept devised by Katerina Gregos, artistic director of Art Brussels. It will be a unique opportunity not only to enjoy the works of art that are hidden from the public eye, but also a good insight for beginner collectors into how to build an art collection.
Brief Reminder
Next weekend in Brussels will be held the 32nd edition of Art Brussels fair. This April 25 – 27, Art Brussels 2014 brings together under one roof 190 contemporary art galleries from all over the world, more than 2000 artists, international well-known names as well as promising young talents and 30 000 contemporary art lovers and collectors.