ARTWORK FRAMING - Should You Frame Art Yourself And How To Do It?
A collector knows what kind of treatment an art piece deserves. He or she knows what steps to take in order to preserve a piece properly. Having said that, an art collector is well aware that a frame can be (and is) a work of art itself, even in its simplicity. To frame an artwork is a task often left to professionals. It is an instance which is an important aspect of preserving a work of art. But, what if a collector has a wish to frame the piece himself or herself, whatever the reason might be? Is this doable and why would someone choose to embark on such a journey? Widewalls' Collectors' Tip brings you an insight into the world of framing an artwork. Whether you intend to research and learn the particulars of framing or are just in need of some information or tips on how to address this interesting skill – we present to you an invitation to start exploring another inspiring aspect of art collecting.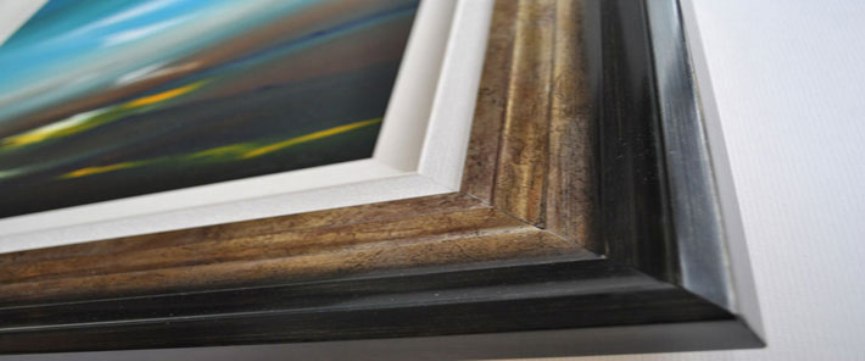 You bought an unframed piece of art, what next?
This may sound insignificant at first, but a personally framed piece shows a particular devotion to an art piece Especially if you are the first owner – prospective buyers might realize that the purchase you made had been something to which you feel a close connection. Whether you put something at an online auction or simply plan to sell a piece without the involvement of a third party – a fellow collector will appreciate and understand the devotion. After all, there is a community of collectors who are devoted to framing and being part of such a community can present interesting opportunities. Before you start exploring the world of framing, you need to know that there are other options apart from finding the right professional and entrusting him or her with your cherished possession. If you do a thorough research for purchasing a frame (and this isn't a complicated task), you can find yourself with an option of acquiring a ready-made frame set which you could finish with professional assistance. Another option is a complete Do-It-Yourself, which can be exciting and very much rewarding.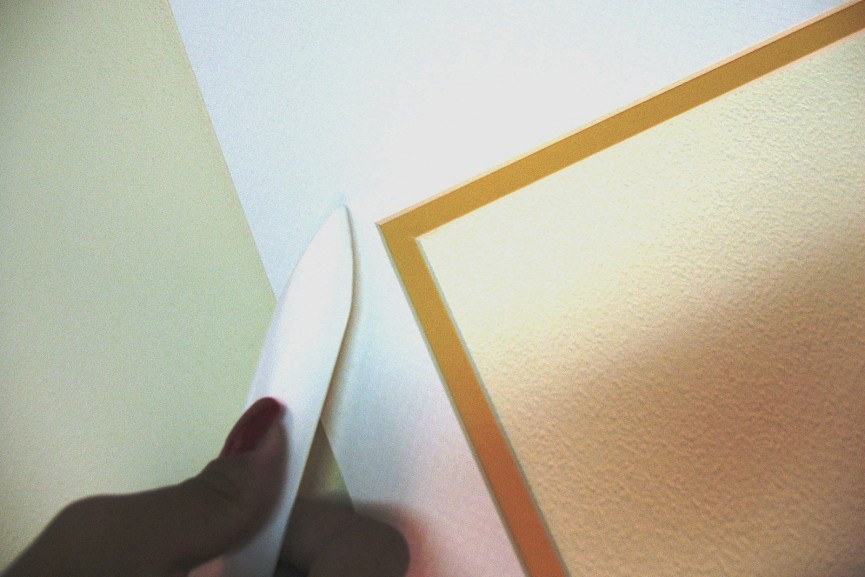 DIY framing or hiring the experts?
Firstly, it needs to be noted that we will be looking at the process of framing that concerns 2-D works. Although, essentially, it is a the same process, the box-framing is a completely different type of technique and demands a different approach. There are numerous reasons for choosing to frame an artwork yourself: it is a creative task and, thus, allows complete freedom of choice and independence in terms of style and aesthetics; you will be mastering a new skill which is in close relation to the passion of collecting; and, finally, there is the issue of savings – there is a point when the quality isn't sacrificed, but the cost of framing becomes lower.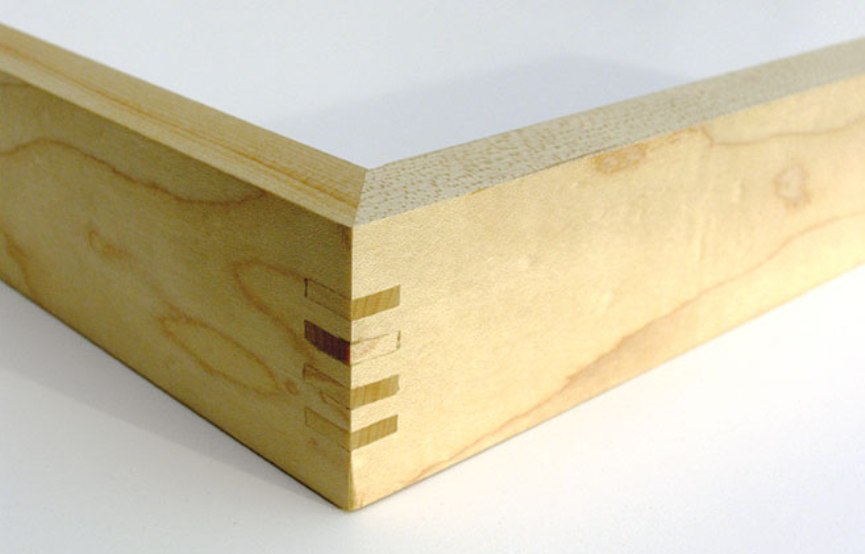 Try it Out!
If there is one important thing which must be addressed before you get started, it is this – never start the process if you are not completely sure you will not damage the piece. If you get to a point when it becomes risky, stop immediately and seek assistance from a professional. Should you choose to buy a ready-made frame, you should be aware that the product will not probably suite your art piece, in terms of dimensions. This is not something to worry about. In fact, it is advised to always get a bigger frame (as this is the most common solution when it comes to, say, contemporary fine art prints). Choose what you like, and then visit a professional framer – this option is still cheaper than ordering custom frames. But, let as move to the DIY option, as the knowledge of the details with this alternative gives a good insight into the treatment of ready-made frames as well.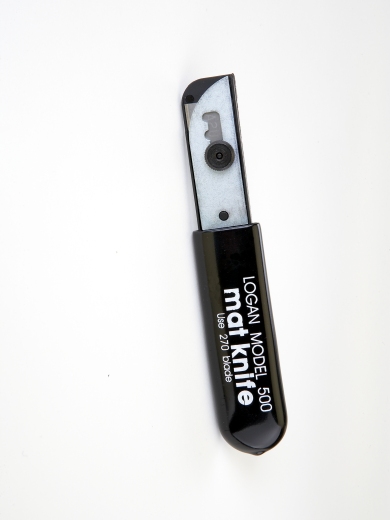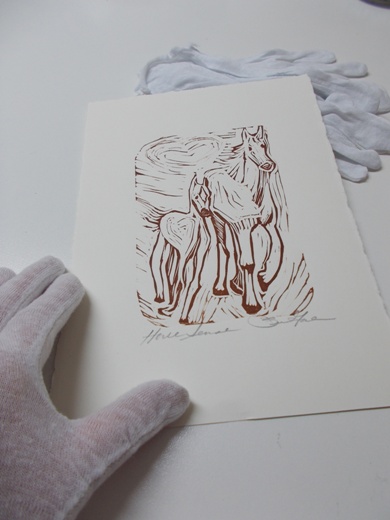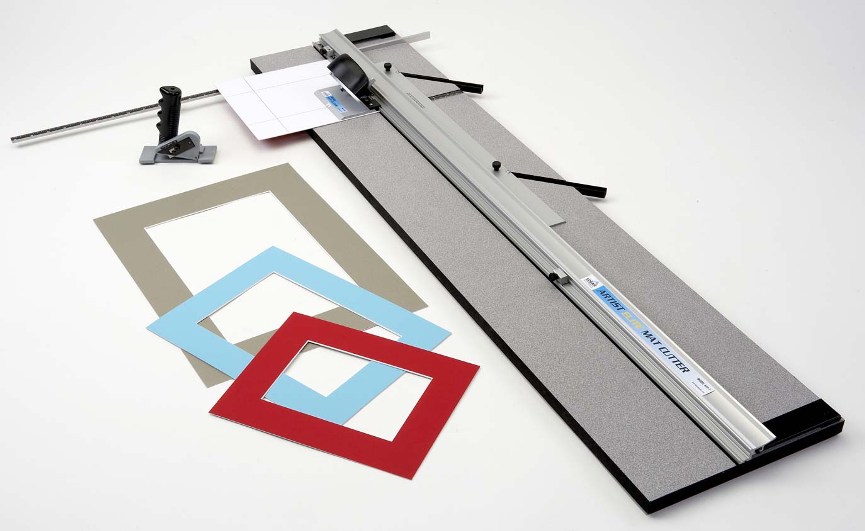 Do-It-Yourself – How Difficult is it Really?
What exactly is the bare minimum when it comes to knowledge and the necessary elements (in terms of material and tools)? First of all, to know and understand all the attributes of your artwork is essential (be sure to check out our article How To Value an Artwork). It is crucial to avoid framing a piece yourself if you are unsure how the art technique or mediums used might react to the process of framing. Secondly, when choosing material for the elements of framing, several things have to be taken into consideration: 1) glass instead of Plexiglas can be a good solution – it is cheaper and it is quite heavy, which works to your advantage (however, one must be careful when it comes to light reflection – this can be a downside); 2) the mounting board (the surface upon which the artwork rests) must be an acid-free material (because of the direct contact with the piece); 3) the same goes for choosing a mat – the best solution is acid-free paper or a cotton rag. As for the tools, this is probably an area which requires the most research. Luckily, specialized stores (many of them present online), can give you all the info you need and, soon enough, and quite quickly, you will understand the gist of it. The things you need are: a fitting tool, a mat knife, a mat cutter as well as a number of special tools such as a point driver, a glass cutter, framing vise and bone mat burnisher. However, all of this differs in terms of your decision on which elements will you get as ready-mades and what will you do on your own. All in all, this is a challenging task but more than achievable – all you need is some time to do the research and just a little bit of practice. Not much different than that time when you bought a guitar and didn't even know what the hell was a chord… So, what to choose?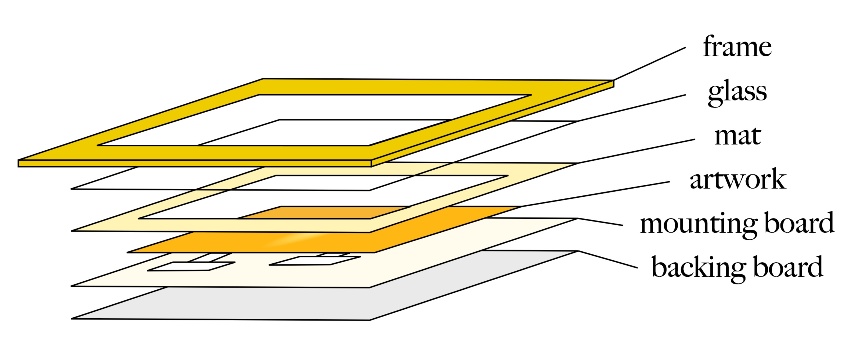 Professional Assistance or All-In DIY?
As we tried to show, framing an artwork yourself can be an exciting and rewarding process. Should you choose to do some of the work yourself and leave the rest to the professional, now you are aware of the basics of what you should do. If you decide to try the DIY option – we leave you with one more important advice: never resort to drymounting or any other process which uses adhesive elements! This means that you have altered a piece, and, although this is obvious advice, this should never be done! Finally, in terms of savings, if you acquire the right tools and material, after framing a 7th or 8th piece, it becomes significantly cheaper than ordering a custom made frame from a professional. So, this might be the perfect time to try it yourself, with some of the pieces you received or bought for Christmas. On the other hand, if you want to go with professional assistance, now you know which questions to ask and what to look for when you visit your future framer.
How to Frame Your Art
Matting and Framing Tutorial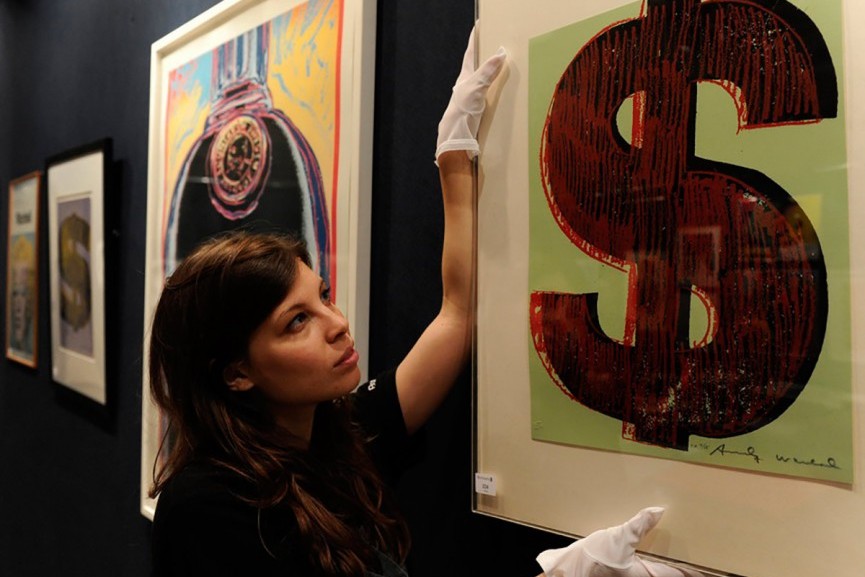 All images used for illustrative purposes only.