Cuban Group of Abstract Painters Joined in Exhibition at David Zwirner
One of the first major presentations outside of Cuba to have its focus aimed exclusively towards the origins of concretism in Cuba during the 1950s is coming to David Zwirner. A comprehensive exhibition of paintings and sculptures by the renowned Cuban group of abstract painters Los Diez Pintores Concretos (Ten Concrete Painters) will include important works from the late 1940s through the early 1960s by twelve unique artists. All of the creators have been associated with the short-lived group at different times, so seeing their styles coincide, merge and interconnect, provides a unique insight into their growth and approach to the work. Pedro Álvarez, Wifredo Arcay, Mario Carreño, Salvador Corratgé, Sandú Darié, Luis Martínez Pedro, Alberto Menocal, José M. Mijares, Pedro de Oraá, José Ángel Rosabal, Loló Soldevilla, and Rafael Soriano are to be presented at the group exhibition entitled Concrete Cuba.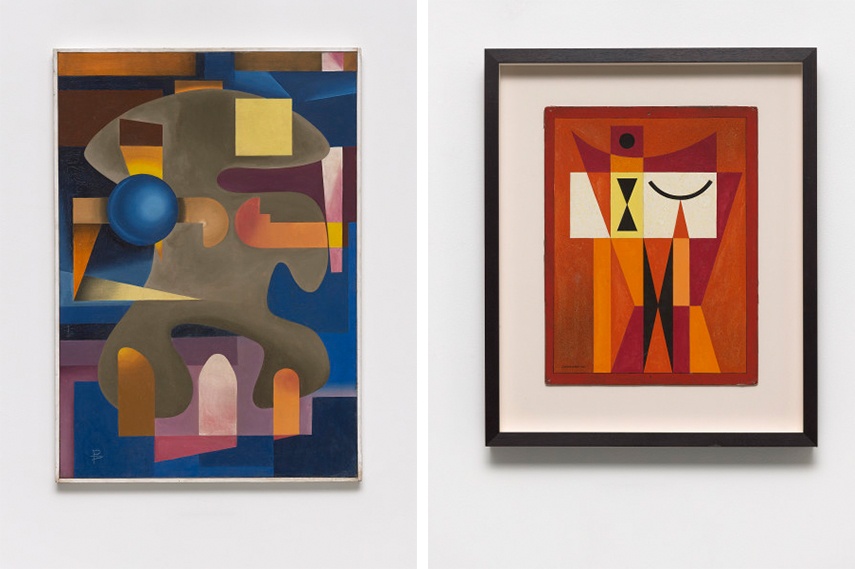 Flourishing of Art in a Backdrop of Social and Political Turmoil
Radical political and cultural shifts that ravaged the country of Cuba in the 1950s, gave birth to the development of Cuban geometric abstraction and formation of Los Diez. The highly impactful turmoil and corruption marked the decade following the 1952 military coup led by Fulgencio Batista. It is often in human nature to turn to creativity and artistry in order to find a way of coping with the dire situation surrounding us. Cuba faced rapid political, social and cultural changes that affected the whole nation. Urbanization of cities and the overflow of international influences instigated rising nationalist sentiments. Amidst these tumultuous changes, artists sought to form a new visual language in which art, more specifically abstract art, could function as political and social practice, allowing the artists to express their inner vision through freedom of creativity and with a heavy message of political and social nature. Los Diez emerged as a group in 1959 with their inaugural exhibition 10 pintores concretos exponent pinturasa y dibujos (10 Concrete Painters Exhibit Paintings and Drawings).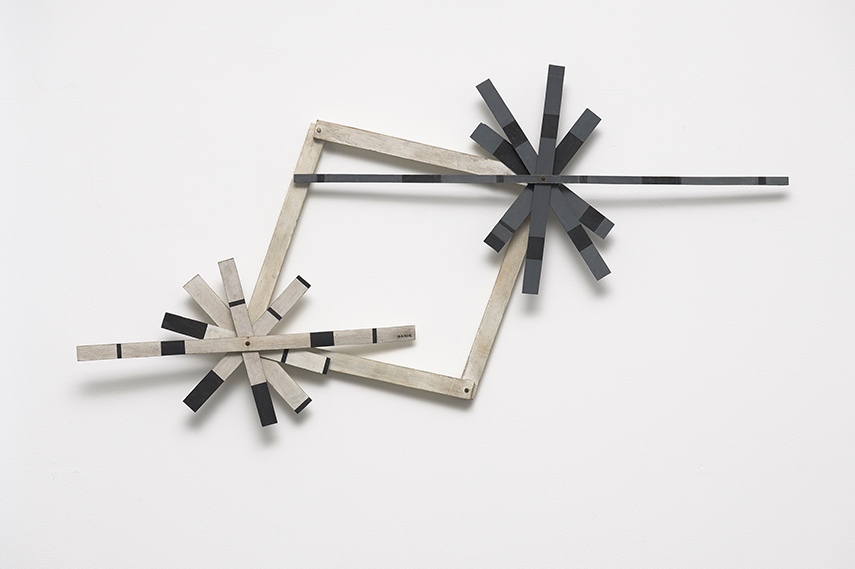 Los Diez Aimed to Provide a New Form of Political and Social Engagement
At first, the group strived to foster abstract art in Havana, but many of the group's members traveled widely and corresponded with other artists at the forefront of European and South American abstract movements. It is these influences and correspondences, such as the one between Sandú Darié and Gyula Kosice, the influential leader of the Argentinian concrete movement Madí, that helped shape the evolution of hard-edge Cuban abstraction in the 1950s. Exploring various other works by different artists from different countries, spending time abroad and exposing to the philosophies and aesthetics of foreign styles have all made an impact on the development of Cuban artists and Los Diez in particular. The group produced works which were significantly more cerebral than the overtly political aesthetic pieces made by preceding abstract expressionist painters in Havana. Los Diez aimed for a universal, utopian aesthetic which would offer a new form of political and social engagement. Among many other remarkable pieces, works by Sandú Darié strived to create a new reality, and to transform the existing world, his experimental and experiential series of kinetic sculptures called estructuras transformables, or transformable structures, will be on display at the show.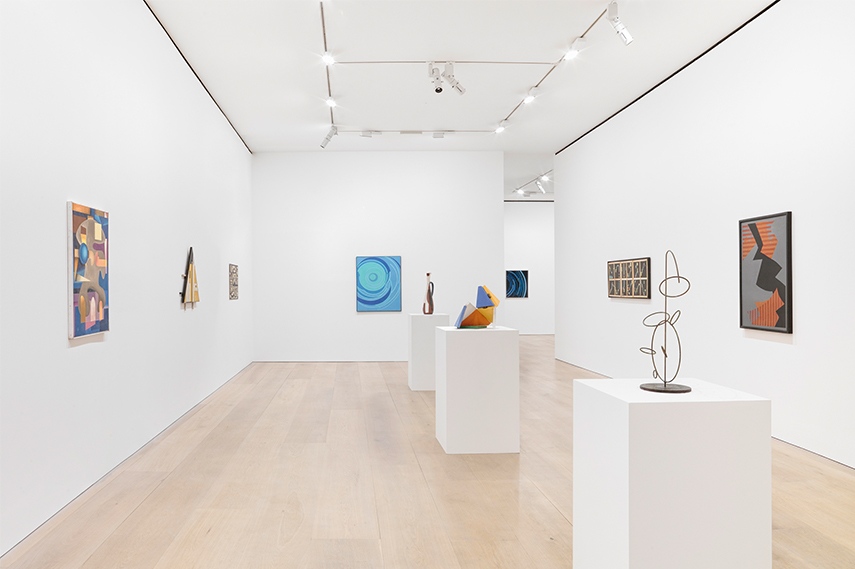 Group Show Concrete Cuba at David Zwirner
As Darié declared at the time, "This is concrete painting because each painting is a new reality." Los Diez practiced a purely non-representational idiom, escaping the dictates of other modes of abstract art. By reducing the compositions to simple planes and colors, they moved the abstraction from purely visual, formal concerns toward the conceptual and phenomenological ends, effectively engaging both the viewer and the broader collective conscience of Cuba. Even though it had a brief existence, Los Diez had a profound impact, not only on the history of Cuban art, but on the trajectory and development of twentieth-century abstraction internationally. Group exhibition Concrete Cuba is on view January 7 – February 20, 2016, at David Zwirner in London. Opening reception is scheduled for Thursday, January 7, 6 -8 PM. Also, there will be a guided tour of the exhibition by art historian Abigail McEwen on Saturday, January 9, 10:30 AM.
All images courtesy of David Zwirner Featured images: Sandú Darié – Untitled, 1950; Sandú Darié – Untitled #5, ca. 1950; Loló Soldevilla – Repercusión por el color, 1957; Sandú Darié – Mechanic Box, ca. 1950s; José Mijares – Untitled, 1961