ICONES – Number 1
Selfies, tributes and ridiculous confessions are the subjects of a new series of ink drawing by German street artist and illustrator CONE The Weird that will be exhibited at Rabbit Eye Movement Art Space today. Titled ICONES – Number 1, the exhibition shows CONE's variations of the bearded man and experiments with that image in a formal as well as autobiographical manner.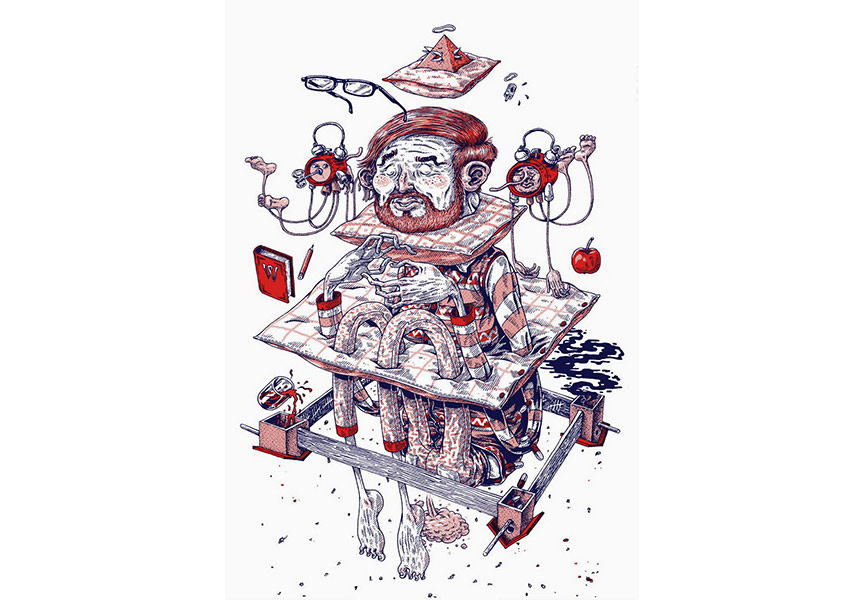 Characters
The self-portraits are a serial work with its conceptual roots in CONE's graffiti background. The drawings also show the artist's passion for comic books. Using his own characters enables him to make these works a bit more personal while at the same time exploring the depths of his consciousness and fantasies. CONE The Weird realizes high quality designs with a strong graphic layout. His compositions are witty and vibrant with an extraordinary attention to detail. The second part of the show contains a number of tribute drawings focusing on personalities he is impressed by in some way, featuring musicians, writers and scientists and also dubious characters from the shallow waters of tabloid journalism.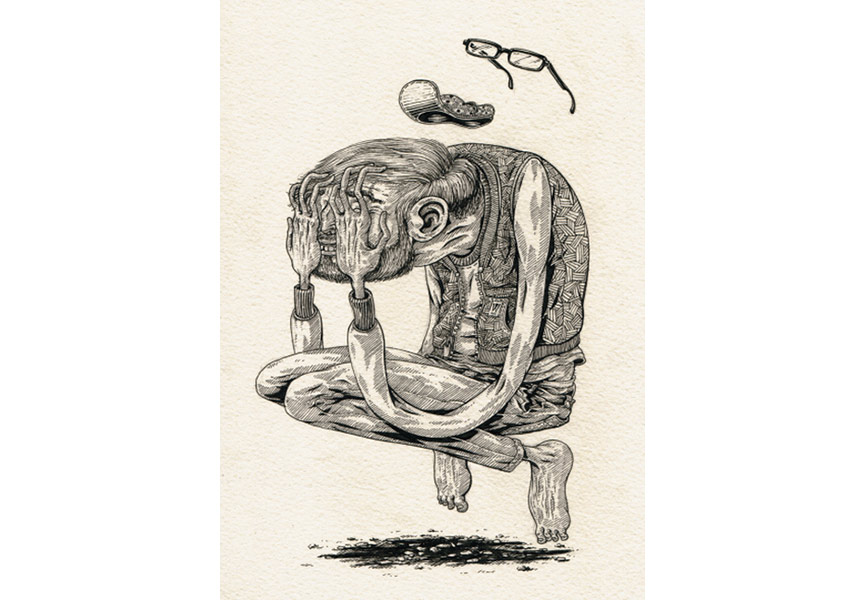 T-Shirt and Print
Exclusively for this show Rabbit Eye Movement produces two limited editions CONE THE WEIRD T-shirts with CONE's designs that will be launched at the exhibition opening. Both T-shirts designs are limited to 100 pieces. In addition, REM will produce two limited editions CONE prints. You can get your hands on a T-shirt or print at Rabbit Eye Movement Art Space or through its web shop after May 22.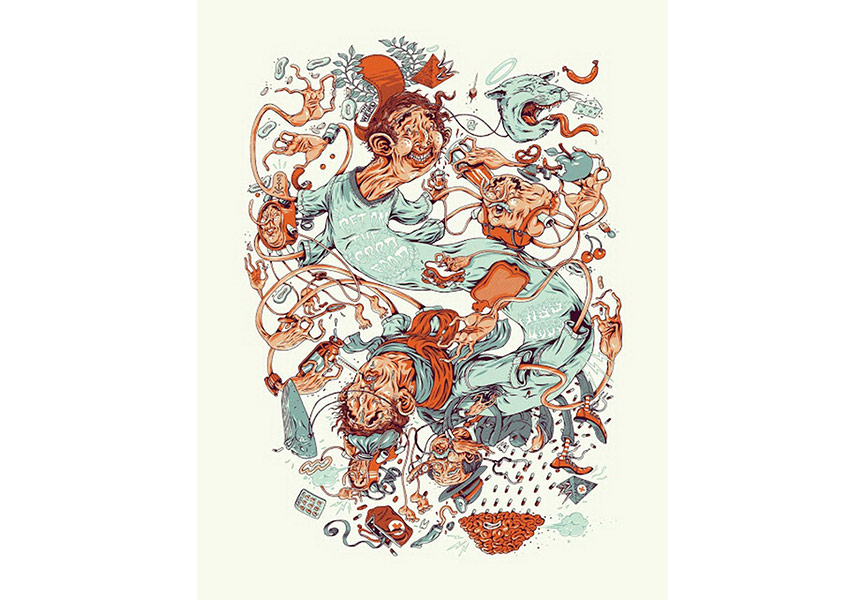 About Rabbit Eye Movement
Rabbit Eye Movement, REM, started as a Street Art concept, based in Vienna, founded by the urban/graffiti artist and illustrator Nychos in 2005. In 2012 the movement grew and they opened the doors of their own art space and the REM team started to work full time as an agency. This movement of urban artists is active all around the globe consisting of both national and international artists – many with a background in illustration. The agency is bringing everyone together, giving them a platform in the art space, connecting them to brands and creating unique gear together. Nychos: "I always saw the Rabbit Eye Movement as an homage to all the "Rabbits" out there being active in the urban art movement doesn't matter what kind of mission they are following."