Conrad Shawcross to Make a New Architectural Intervention for the Greenwich Penninsula
London's Greenwich Peninsula is about to turn from an industrial brownfield into a vibrant new neighborhood, designed to provide homes for up to 30 000 people. It will also include about 1.6 miles of Waterfront and 48 acres of open green space. In April 2016, an important addition will be made to the Peninsula's new low carbon Energy Centre, and it is designed by the British artist Conrad Shawcross, in collaboration with CF Møller Architects. Knight Dragon, the redevelopers of Greenwich Peninsula, claim to be won over by Shawcross's creative, scientific approach and smart design.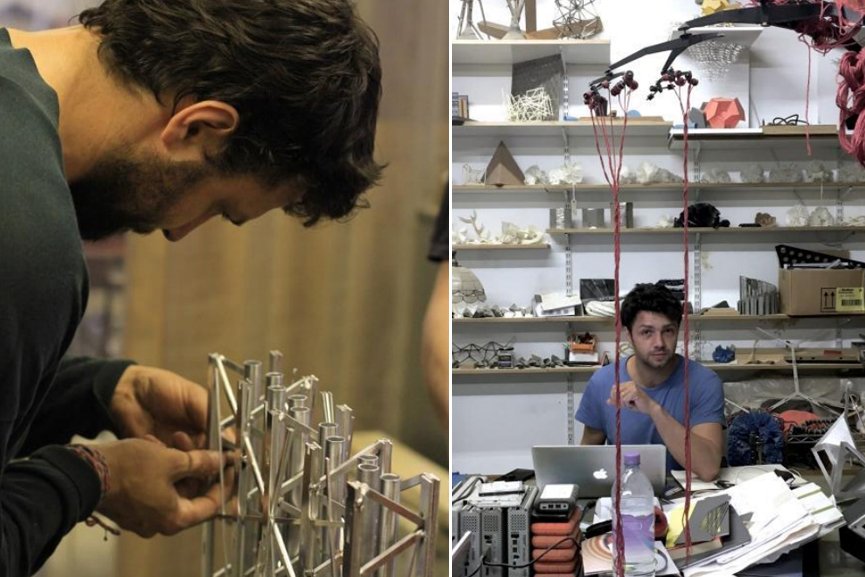 Where Camouflage Meets Cubism and Op Art
The Optical Cloak designed by the artist is said to be his most ambitious public commission so far. The overlap of different scientific insights and historical data, combined with techniques of optical illusions, make this structure so unique and inventive. Shawcross made some serious research before he completed the final design, reflecting on maritime camouflage, Op Art and Cubism as well.  All of this resulted in creating a monumental landmark, which gives an illusory effect of a dynamic surface that appears to move and change continuously. Shawcross explained that he wanted to interpret camouflage as a visually arresting pattern, rather than to melt into the surrounding by hiding or neutralizing. He was particularly intrigued by the 'Dazzle Camo', a type of maritime camouflage used during World War I. According to his statement, the catch is to break up the surface of the object in order to create false perspectives and vanishing points. Our eyes are apparently not adjusted to accurately perceive this kind of shift in shape, and are therefore captivated by the impression.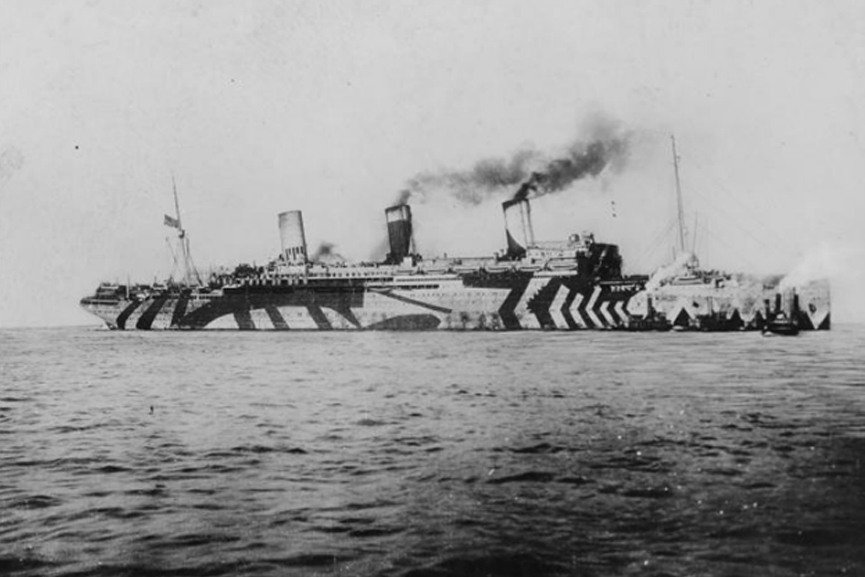 49 Meters High New Landmark
By achieving the Moiré Effect, the artist created an illusion of great impact that complements this intervention, and offers a completely different impression of the landmark when seen from different angles.  This is accomplished by overlaying perforated panels at different angles to each other, and thus creating a seemingly flickering exterior.  The panels are supported by aluminum cladding, which reportedly reduced the original frame's weight by 40%. This is very supportive of the fact that the project deals with efficiency and energy, and the artist had that in mind all the time, working in partnership with CF Møller Architects and engineers, one of Scandinavia's oldest and largest architectural practices.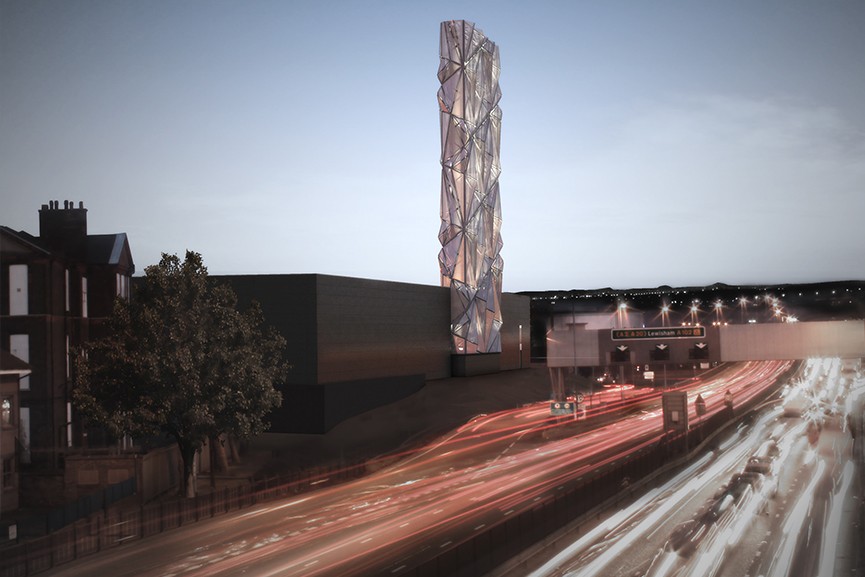 Sustainable Design
The transparency provided by the delicate structure makes the daylight pass through the façade easily, which was one of the key points as well. It will help enhance the form and the folding pieces of the covering surface. During the night, the tower will be lit from within, and cast light and shadows onto its surrounding. So, apart from teasing the eye during the day, the structure could also resemble a light house surrounded by the Thames, during the night. "I wanted to create a response that celebrates the commission's function as part of the Energy Centre's flue", Shawcross explains. This gesture will certainly put emphasis on Knight Dragon's endeavor to complete this big regeneration project and to accomplish Peninsula's Sustainability Strategy.
Tell us what you think about Shawcross's breakthrough on our Facebook page!
Featured image: Conrad Shawcross – The Optic Cloak, Greenwich Peninsula, render.