Photography of Constance and Eric Brings Sexual Magic of Couples to Light
In our society that is flooded with sexual imagery, it is a peculiar thing that we still feel slightly uncomfortable when we encounter erotically charged artworks or art that deals with the subject of sexuality. More importantly, beauty cults, fashion industry, and commercial photography have been exploiting human sexuality for years, making us feel insecure and vulnerable when it comes to our own bodies and sexual behavior. Brooklyn-based photographers Constance and Eric have decided to break the negative aura that surrounds sexuality in our commercialized world and they found an interesting and quite innovative way of doing so – by photographing ordinary couples in the most intimate of acts.
The work of photography duo Constance and Eric revolves around their sex-positive philosophy, promotion of the ideas of body acceptance and discovery of new parameters of sexiness. Over the years they have been collaborating with numerous couples, capturing their passionate moments together and showing a genuine, authentic and honest side of sexual behavior. By choosing to work in a more abstract manner Constance and Eric have found a way to transgress the explicitness of the act itself and avoid pornographic connotations, focusing on the intimacy and sensuality of lovemaking acts and showing universal aspects of personal, intimate experiences.
Aside from their couple portrait sessions, they are engaged in other projects that use photography in order to promote sexual positivity. Intrigued and impressed by their work, we got in touch with this wonderful couple and tried to discover more about their artistic endeavors, new projects and sexual philosophy behind their oeuvre.
Scroll down to see more of their works and enjoy our interview with Constance and Eric…
Universality of Intimate Experiences
Widewalls: Your choice of subject is quite original. When and how you came up to the idea to start taking photographs of couples during their sexual acts?
Constance & Eric: When we started dating we threw around a bunch of ideas for a collaboration. I (Eric) had always avoided any photography involving sexuality due to the fact that in my early days, as an apprentice, I witnessed rampant sexism and exploitation in the fashion (and to a certain extent advertising) industry. We wanted the collaboration to be a challenge so the idea of shooting explicit sex acts in a non-exploitive, positive, inclusive manner was born. It started out as strictly an art project but as we shot and showed more, interest started to generate about commissioning us for private shoots and our business basically found us.
WW: Abstract approach is a novelty in the field of erotic photography. Is there a special reason why you chose abstract over realistic and more explicit approach?
C&E: Well, we think that high definition, spread wide, visually literal, performance based depictions of sexuality are strictly entertainment and in no way representative of real sexually making THEM the novelty. We always have a very detailed dialogue with our clients beforehand in order to best figure how we can realize what they envision for their shoot, to that extent it becomes a four way collaborative endeavor and can be abstract, explicit, or any points in between. In our personal work, we lean more towards abstraction. The reason is simple, once you eliminate the trappings of labels by making the subjects unrecognizable, a very universal pattern begins to emerge across things like gender, age, orientation, and so on. For example, say one of our viewers ideas of homosexuality are in the process of evolving toward acceptance. Perhaps personal tastes makes him squeamish about acts that are not to his personal liking, well, if he sees an abstract representation of sex, he might notice that the embrace of two faceless lovers is no different than the way he and his wife embrace which, in our opinion, is a powerful lesson on the shared human experience of intimacy.
Why They Love What They Do
WW: What do you enjoy the most in your work and what do you find especially rewarding?
C&A: At the end of the day, we create images that make people happy, that make them feel sexy and deserving of their sexuality, not many photographers can say that ESPECIALLY those in fashion and, to some extent, erotic photography. On a personal level, it does wonders for our own relationship seeing the wide array of people's ages & body types enjoying remarkably rewarding sex lives. We are conditioned to believe we are no longer sexy after say, a certain age or weight and our absolutely lovely client base continuously provides us with examples that contradict those popular myths.
WW: Why are so many couples and individuals interested in your work? What is the main reason they come to you and not some other photographers?
C&E: We live photographed lives, the sheer volume of imagery present, and personal documenting is unprecedented. Look at vacations involving landmarks, no longer does a beautiful photograph of the Eiffel Tower suffice (thousands of much better images can be found with an image search) instead, we use these places as backdrops for the narrative of our lives in the form of a selfie. The advent of the selfie stick is concrete proof of that. At the same time, the lid of the secretive nature of sexuality is being blown wide open. No longer are people content to take what they are given, conversations are happening, people are asking questions, and most important, knowledge is being found and shared. Our work sits directly at this social intersection and the way we shoot seems to resonate as authentic. With the volume of imagery available online, viewers are getting more savvy, they are exposed to more images which in turn, ends up shaping their own preferences and, they are more capable of spotting hollow tropes miles away.
Sex-Positive Philosophy
WW: To be present, as a third party, in the room where people are engaged in the most intimate of acts looks voyeuristic in a way. Was it an awkward experience for you at first and how do couples react to your presence?
C&A: It was never awkward for us, not once. Our first shoot was with a couple who were also collaborative artists and that really set the tone. In truth, we can't feel awkward, we have to be the certain, confident ones because sometimes our clients are naturally a little uneasy. That lack of awkwardness on our end is something that our clients always seem to respond well to. Look, sex is vulnerability and, often judged, this creates apprehension, we are the ones who let people know it is ok. We steer the conversation away from concepts of normal because the truth is, there is no normal in sexual expression, for as universal as the experience is, everyone's sexual identity is as unique as their fingerprint.
WW: Was there ever a moment when you refused to work with a couple because their ideas for the session were too kinky for you.
C&A: No, never has that happened and never will it happen. We do have rules though. We won't shoot anyone under 19, we won't shoot anything non consensual or even if another party isn't fully on board, we won't shoot people who are being any form of dishonest, and we won't shoot anything that compromises anyone's health or safety, beyond that no ones kink will EVER stop us from working with them, we simply do not judge.
WW: You say that your photography is driven by the sex-positive philosophy. What are those negative ideas about sexuality you're trying to critique and avoid.
C&A: Haha! I thought your questions were leading to something like this. We are critiquing all of it, the over produced, performance based porn industry, the skinny under 20 fashion world, the world that ignores, or even worse, fears, female sexuality, people so unable to interpret life through reason that they take a 2,000 year old book literally and without context, all of them. The irony is, they go to great lengths to shame real sexuality (intentionally or as collateral damage from profit) but it is they who should be ashamed, ashamed of their manipulation of the concept of sexuality for selfish reasons. The real perverts and sick ones are those who try to turn something as beautiful as sexuality into something ugly, what kind of monster does that?
Recent and Upcoming Projects
WW: There is an ongoing project on your blog titled "Sexuality Superheroes". What does this initiative bring and how does it relate to your philosophy?
C&A: We have learned so much in the past 5 years, we are just artists, but we read, and study and most importantly, reach out to people, and we have learned so much. These educators, coaches, creatives, activists, and advocates are the spearhead of this paradigm shift and we wanted a way to share their work with our audience. It's also nice to work in classic portraiture and still stay "on mission". There is something noble in the endeavors of these people and as image makers, we are naturally drawn to that.
WW: You also did an interesting "Vintage Vibrator" Project. Can you tell us more about the project and the inspiration behind it?
C&A: As with our Sexuality Superheroes project, it was a way to create images in another style, this time still life, while keeping our focus on our passion. Another similarity is the element of being visually drawn to the subject but in this case, instead of people in current events, it was the history of objects that attracted us. Some of these artifacts are over one hundred years old! Every scratch and mark that makes up the gorgeous patina has a story. Think about it, even in today's progressive society, most people's sex toys today are kept pretty out of view, imagine how much of a hidden dirty secret they were 100 years ago! We shot them in an absolutely heroic, almost commercial style, as if they were stretching out from a century long sleep in the darkness of mattress shadows and drawers.
WW: Are there any forthcoming engagements you would like to share with the community of our readers?
C&A: Well, we keep promising a video instillation and after several setbacks, it looks like 2016 will finally realize that for us. Our abstractions are all in camera manipulations so the task was, utilizing the same elements in video with enough quality to be projected large. Experimenting in a medium that is not second nature to us has really helped us grow as creatives. Last month we wrapped up all our testing and the sample footage looks out of this world so we have scheduled to begin shooting by late spring of next year. Also, now that our Vintage Vibrator has finished it's year long show at the Erotic Heritage Museum in Las Vegas, we are in talks with a few venues about showing them here in NYC which is exciting because we think our local audience will really enjoy these prints.
Visit Constance & Eric website to discover more about their work and scroll down for more images…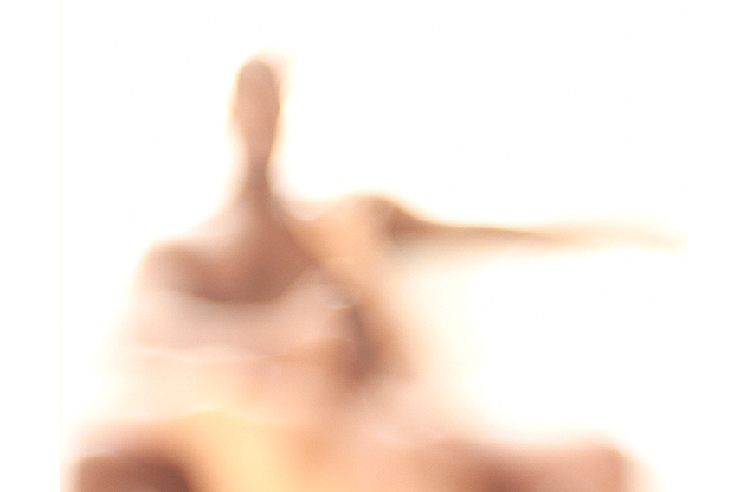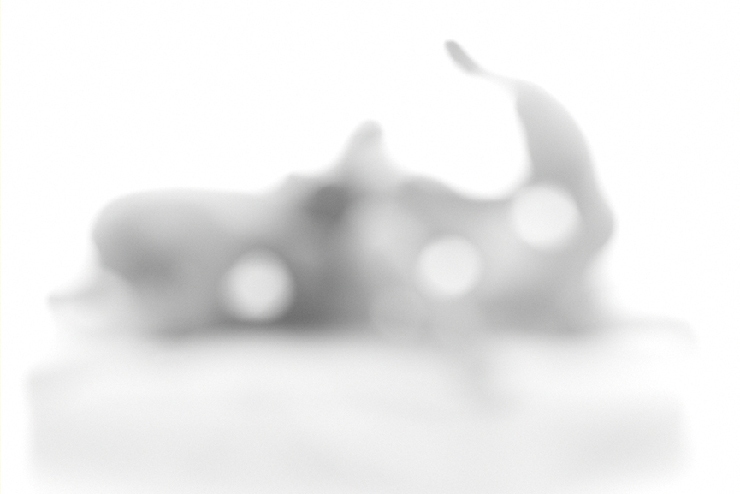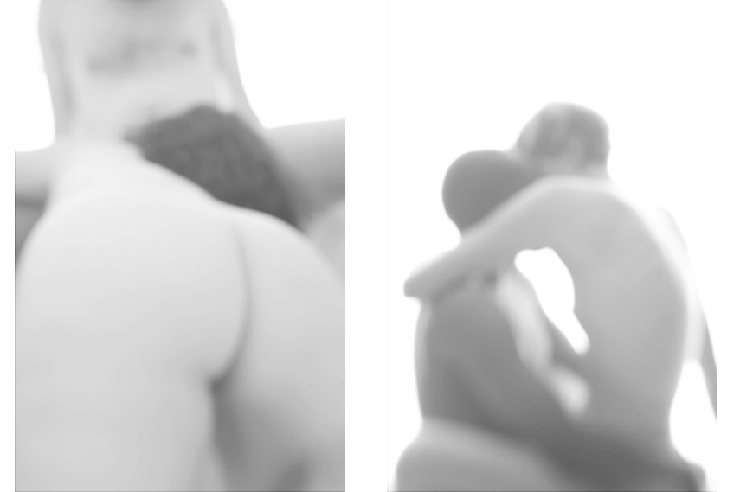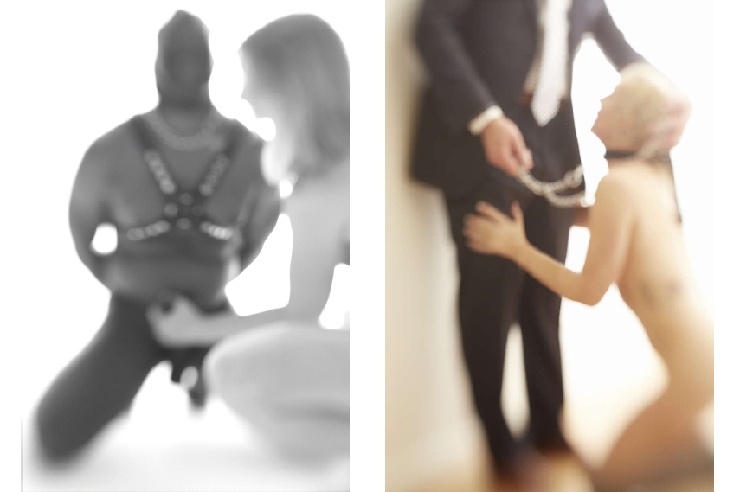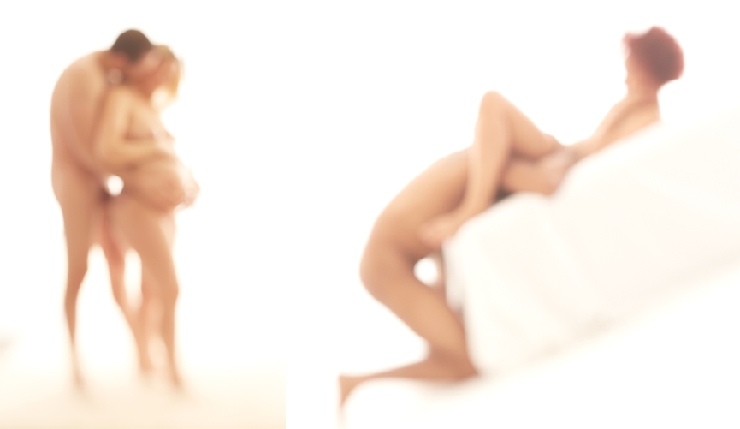 All images courtesy of the artists.