Go Figure! Contemporary Illustration at Spoke Art in New York
What does contemporary illustration mean in 2017? At Spoke Art in New York, sixteen illustrators and artists from all over the world will gather to showcase the diversity and the vastness of design today. Strongly tied together by their subject matter and an interest in minimal, design-oriented aesthetics, each artist is paving the way for this creative field in their own unique way. To see their work in a gallery setting will be particularly interesting, as it will illustrate the way they have been evolving over the past years. Who are the participants of the Go Figure exhibition?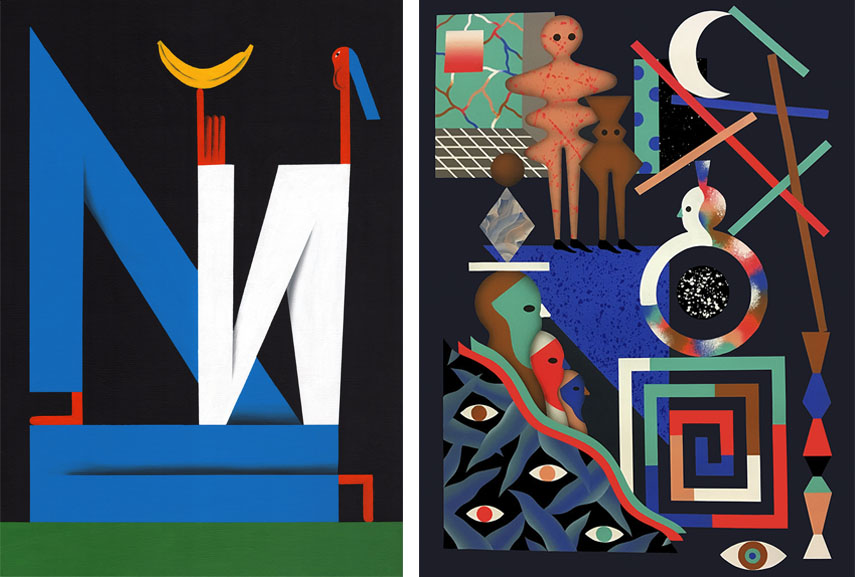 Go Figure – Illustration at Its Best
Coming in from Germany, South Korea, Chile, Australia, United Kingdom and the United States, the artists and illustrators will bring a splendid variety of styles, approaches, techniques and ideas. What is so interesting about this group is the fact they've connected online via social media, and will now be put on cohesive display within the respectable New York gallery. With a little something for everybody, the show promises to bring fine examples of contemporary illustration today, with artworks that will both reference the field's rich history and point out the modern-day tendencies of those who work in it now. From portraits and landscapes to extensive narratives, the viewers will be able to enjoy all the creativity in a single place.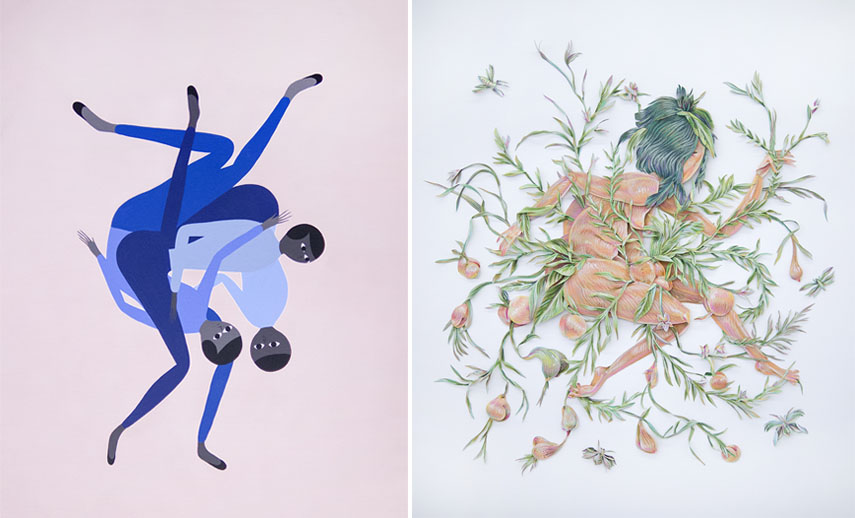 Participating Illustration Artists
Jessica Ross, the curator of contemporary illustration exhibition at Spoke, wants to propel the way it is viewed in the art world. "While many of these artists come from a commercial background, I think it's important to give free reign to explore their own practice, without the constraints and demands of client-based work. This show is meant to be a kind of expedition into the personal side of practicing illustrators, a set of work exempt from prescription, free to exist within a four-walled space." These artists include Teryn Brown, Evah Fan, Dan Gluibizzi, Hell'o, Jason Jagel, Dan-ah Kim, Lisa Laubreaux, Harriet Lee-Merrion, John F. Malta, Moonassi, Sean Morris, Santiago Salvador Ascui, Winnie Truong, Andrea Wan, Bryce Wymer and ZEBU.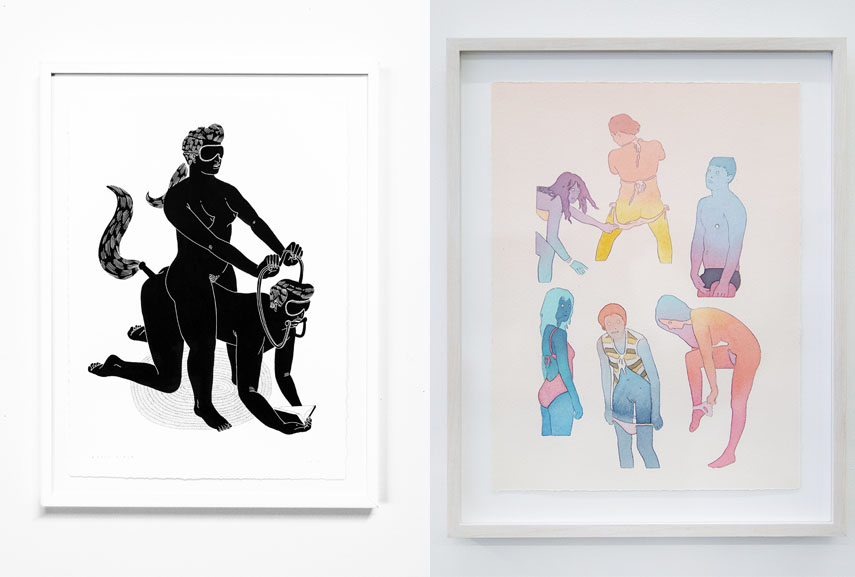 Contemporary Illustration at Spoke Art NYC
Go Figure, a group exhibition of works by sixteen illustrators and artists, will be on view at Spoke Art in New York City, USA, from February 4th through 26th, 2017. The opening reception is scheduled for February 4th, from 6pm to 9pm. The show joins the incredible line-up of the many pop-up events, conventions and art fairs that the gallery has been involved in throughout the years, so make sure you pay them a visit this month at 210 Rivington Street!
Featured illustration images by Moonassi, Lisa Laubreaux, John F. Malta and Harriet Lee Merrion. All images courtesy Spoke Art.
Follow These Galleries
San Francisco, United States

Berlin, Germany

Berlin, Germany