Contemporary Istanbul 2017 - Bringing International Focus to the City's Dynamic Art Scene
A home to different civilizations and cultures over the ages, Istanbul has preserved its cosmopolitan and metropolitan structure, regarded today as one of the most energetic cities in the world. One of the biggest centers for contemporary art, the city is also home to Contemporary Istanbul – an art fair bringing regional and international focus to the dynamic contemporary art scene in Istanbul. This renowned art fair is now coming back for its twelfth edition. Taking place in the middle of September, Contemporary Istanbul 2017 will once again bring together galleries, artists and collectors from Turkey, the Caucasus the Black Se, Russia and the Middle East, as well as from Europe, America and Asia. Known for its unique position, both geographically and culturally speaking, the fair reflects Istanbul's role as a center point between East and West. At the same time, it highlights the critical role of art as a catalyst for dialogue, mutual understanding and reconciliation.
This year, this important global arts hub will welcome over 20 new galleries and over 40 returning ones, ranging from the emerging to the established. Additionally, the 2017 edition will involve the fair's complete redesign by the award-winning architects Tabanlıoğlu Architects, a new sculpture park and the publication of a Collector's Stories book.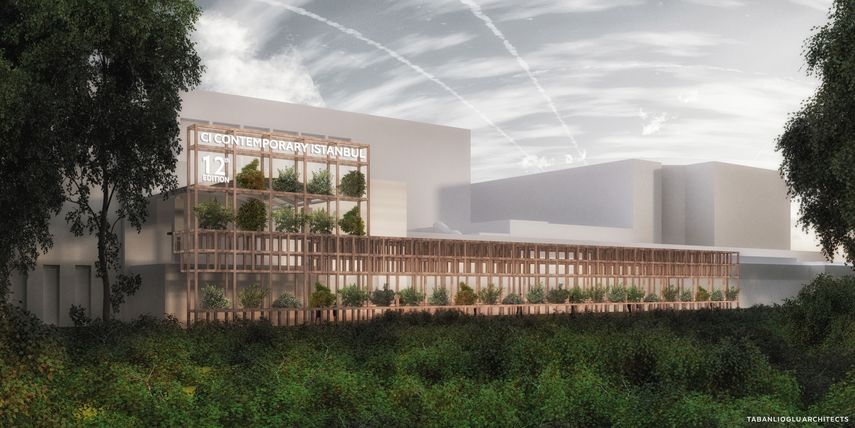 Participating Galleries at Contemporary Istanbul 2017
This year, Contemporary Istanbul will present 72 galleries from around the world, both established and emerging ones. The list of 27 new participating galleries includes Andakulova Gallery from Dubai, a gallery promoting Central Asia's contemporary visual arts; EASTWARDS PROSPECTUS from Bucharest, offering an insightful perspective on contemporary art scene in Eastern Europe in the international context; N2 Galería from Barcelona, showing national as well as international emerging and mid-career artists working across all media; Shirin Gallery from Tehran, a contemporary art gallery and platform for curatorial and educational activities; and SMAC Gallery from Cape Town, art gallery representing established and emerging artists from South Africa, Africa, and further afield; amongst others. The list of 43 returning galleries includes ACAF from Shanghai, dedicated to the promotion of Australian and Chinese contemporary art, and the integration of art and the community; Gaia Gallery from Istanbul, discovering young artists from all around the world and introducing them to Turkish art lovers; Marlborough Gallery from New York, one of the world's leading modern and contemporary art dealers, and Gazelli Art House from London and Baku, presenting a broad and dynamic program to diverse audience; amongst others.
The List of Exhibitors
New Galleries:
Anna Laudel , Istanbul
AB-ANBAR , Tehran
Andakulova Gallery , Dubai
AUREUS Contemporary , Wakefield
ARCHEUS/POST-MODERN , London
Bernheimer Contemporary , Berlin
Dix 9 , Paris
EASTWARDS PROSPECTUS , Bucharest
Flowers Gallery , London, New York
Galleria Continua , San Gimignano, Beijing, Les Moulins, Habana
Gallery 1957 , Accra
Heavenly Made Art Gallery, Izmir
Inda Galéria , Budapest
Kristin Hjellegjerde Gallery , London
Leila Heller , Dubai, New York
Magic Beans , Berlin
Maximillian William , London
N2 Galería , Barcelona
Nicodim Gallery , Bucharest, Los Angeles
Parasite , Tel Aviv
Plan B , Cluj-Nopaco
Shirin Gallery , Tehran, New York
SMAC Gallery , Cape Town
Sophia Contemporary , London
Triangle Gallery , Tel Aviv
Victoria Miro , London
Vigo Gallery , London.
Returning Galleries:
ALAN Istanbul , Istanbul
55Bellechasse , Paris
AB Gallery , Seoul
ACAF , Shanghai
Aria Art Gallery , Florence
Art On , Istanbul
Bozlu Art Project , Istanbul
C.A.M. Galeri , Istanbul
C24 Gallery , New York
Cep Gallery , Istanbul
Dastan's Basement , Tehran
Dirimart , Istanbul
Gaia Gallery , Istanbul
Galeri 77 , Istanbul
Galeri Baraz , Istanbul
Galeri Binyıl , Istanbul
Galeri Miz , Istanbul
Galeri Nev , Istanbul
Galeria Joan Gaspar , Barcelona
Galerist , Istanbul
Gama Gallery , Istanbul
Galeri Baraz , Istanbul
Gazelli Art House , London, Baku
Isabel Croxatto , Santiago
Karavil Contemporary , London
Krank Art Gallery , Istanbul
LICHT FELD , Basel
Liquid Art System , Capri, Istanbul
Mark Hachem Gallery , Paris
Marlborough Gallery , New York
MERKUR Gallery , Istanbul
Mixer , Istanbul
Olcay Art, Istanbul
Öktem&Aykut , Istanbul
PG ART Gallery , Istanbul
Pi Artworks , Istanbul, London
Piramid Sanat , Istanbul
Project Art Beat , Tbilisi
Red Art, Istanbul
SANATORIUM , Istanbul
Siyah Beyaz , Ankara
Víctor Lope Arte Contemporáneo , Barcelona
Villa Del Arte Galleries , Barcelona
X-İst , Istanbul
Zilberman Gallery , Istanbul-Berlin.
Special Projects
Alongside the well-curated exhibition program, the fair will once again present an extensive list of special projects. Some of the returning sections are Galleries & Emerging Galleries, the former presenting galleries founded before 2010, the latter founded in the past six years; and Solo Shows, booths by a single artist or artist group. A future-friendly extension of the fair curated by Ceren and Irmak Arkman for the third time, the section Plugin is dedicated to new media art at the intersection of science, technology, politics and art.
Focused on the central theme of "movement", CI Dialogues will bring together more than 50 international influential artists, architects, designers, scholars, theorists, collectors, and international stage. Considering movement from an artistic perspective and discussed alongside current everyday issues surrounding technology, architecture, space and design, the section will include topics such as Movement in Space, The Interconnected Art of Taste, and Human Aesthetics in Future Technologies.
Following the popularity of the 2016 Collectors' Stories exhibition, which displayed 120 pieces from 60 leading private collections in Turkey, CI will publish its Collectors' Stories Book, CI Publications' inaugural project with the support of Barbaros Reserve Bodrum Project. Explores the dynamics of contemporary art tastes, building collections and the trends, strategy and motivations behind art acquisition, the book provides a unique perspective into the idiosyncratic stories behind collections and artworks, as told by the collectors.
This year, the fair will introduce the city's first ever outdoor contemporary sculpture exhibition in a public park. Titled The Fifth Element and curated by Prof. Hasan Bülent Kahraman, the exhibition will include artists such as Erdağ Aksel, Fabian Marcaccio, Genco Gülan, Günnür Özsoy, Jan Fabre, Jannis Kounellis, Johan Tahon, Magdalena Abakanowicz, Osman Dinç, Tony Cragg, Wim Delovoye and Yaşam Şaşmazer.
The 12th edition of the fair will see both its interior and exterior architecture majorly redesigned. The award-winning company Tabanlıoğlu Architects will create a unique city-park with particular emphasis on public spaces and open air areas. The exhibition space of galleries will be transformed into a design topography to interact conceptually with the neighboring sculpture exhibition The Fifth Element. After the fair, the fair materials used for the design will be donated to nearby schools.
Partnering for the first time with Istanbul based d.ream group, Contemporary Istanbul will showcase the city's gastronomic delights. A variety of high-quality refreshment options will be offered to visitors of the fair's new VIP hall and cafeterias.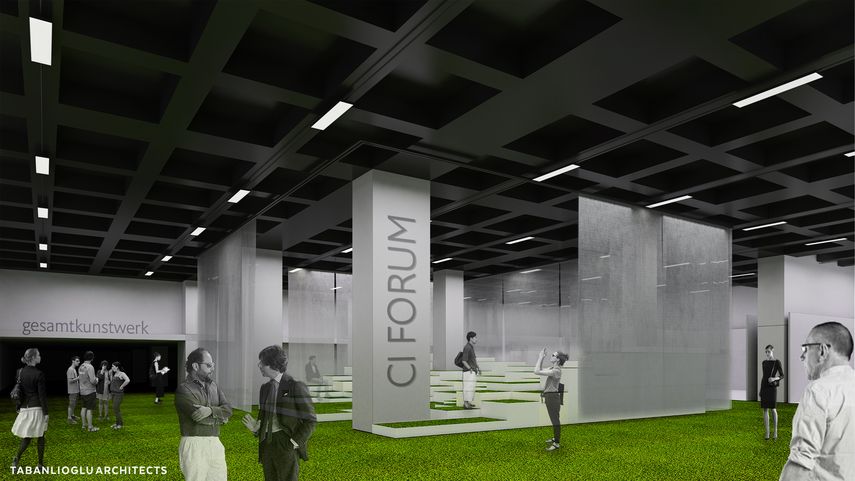 The Art Week in Istanbul
During the second week of September 2017, various arts events will take place across Istanbul including the opening of the Contemporary Istanbul, 15th Istanbul Biennial, as well as exhibitions at leading cultural institutions, forming a unique visual art scene within the city. Based on the significance of Istanbul as a global cultural hub, the variety of events will ensure that the Turkish contemporary art scene continues to receive the international recognition it deserves.
The art week highlights include a large exhibition by Chinese contemporary artist Ai Weiwei at Sakıp Sabancı Museum; a solo exhibition by Diana Thater at Borusan Contemporary; a temporary exhibition at Elgiz Museum presenting highlights from the Elgiz collection that have never been exhibited before, as well as other contemporary artworks; exhibitions of both Turkish and international artists at significant contemporary art galleries in Istanbul; an exhibition featuring international artists as part of the celebration of the 24th anniversary of Akbank Sanat, and lastly, the 15th Istanbul Biennial that will mainly take place at Istanbul Modern and Pera Museum.
Locations
Practical Information
Supported by Akbank, Contemporary Istanbul 2017 will take place at Lütfi Kırdar ICEC Rumeli Hall and Istanbul Congress Center between September 14th and September 17th, 2017. The exhibition preview by invitation only will be held on September 13th, 2017. The doors of the fair will be open from 12 to 8 p.m. on September 14th and 15th, from 11 a.m. to 8 p.m. on September 16th and from 11 a.m. to 7 p.m. on September 17. The price of Weekday Tickets will be 50,00 TL (≈$14) and the price of the Weekend Tickets will be 55,00 TL (≈$15). The reduced price for students will be 30,00 TL (≈$8.5) and 35,00 TL (≈$10).  For more information, visit the official website of the fair.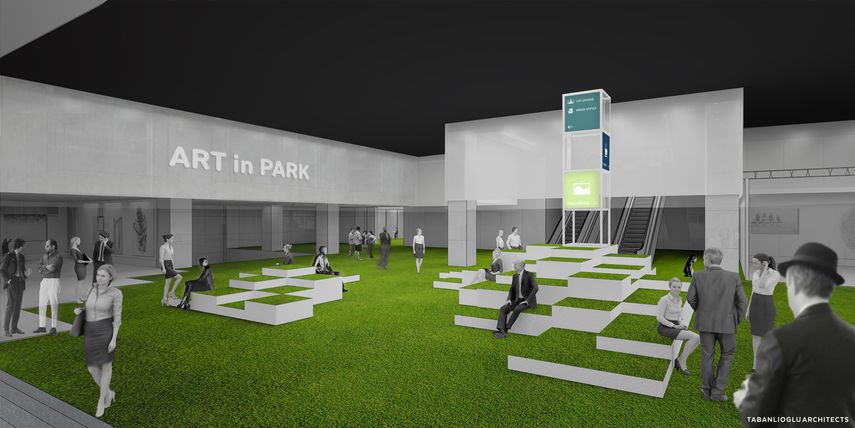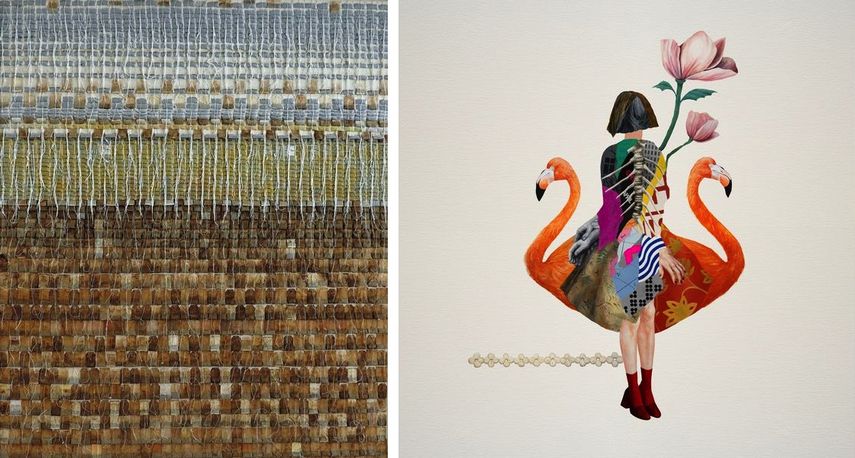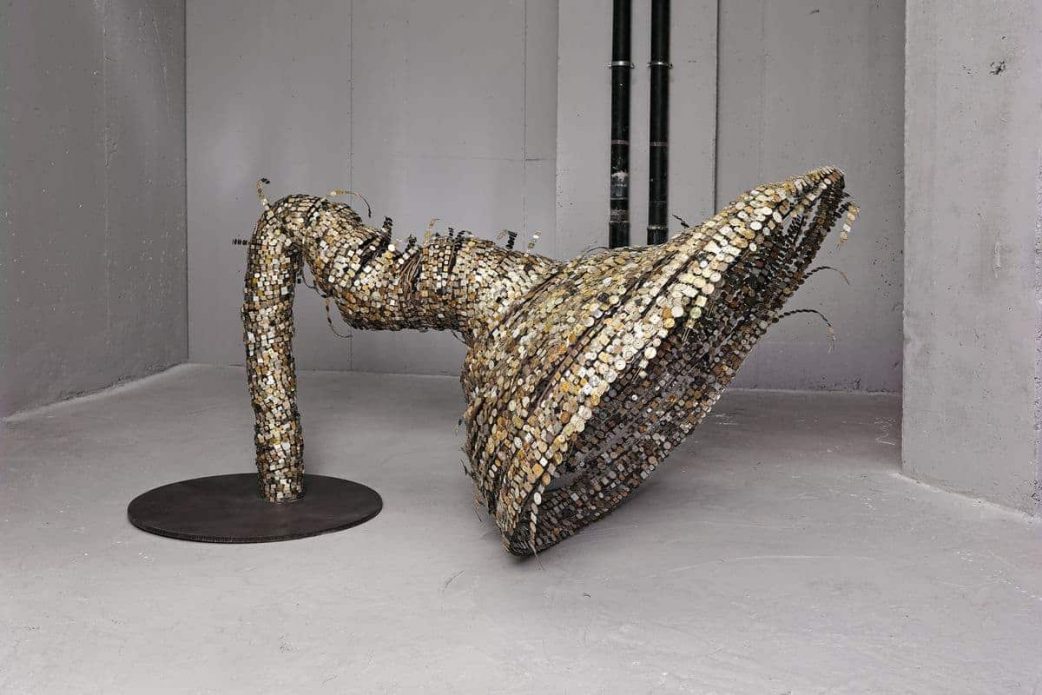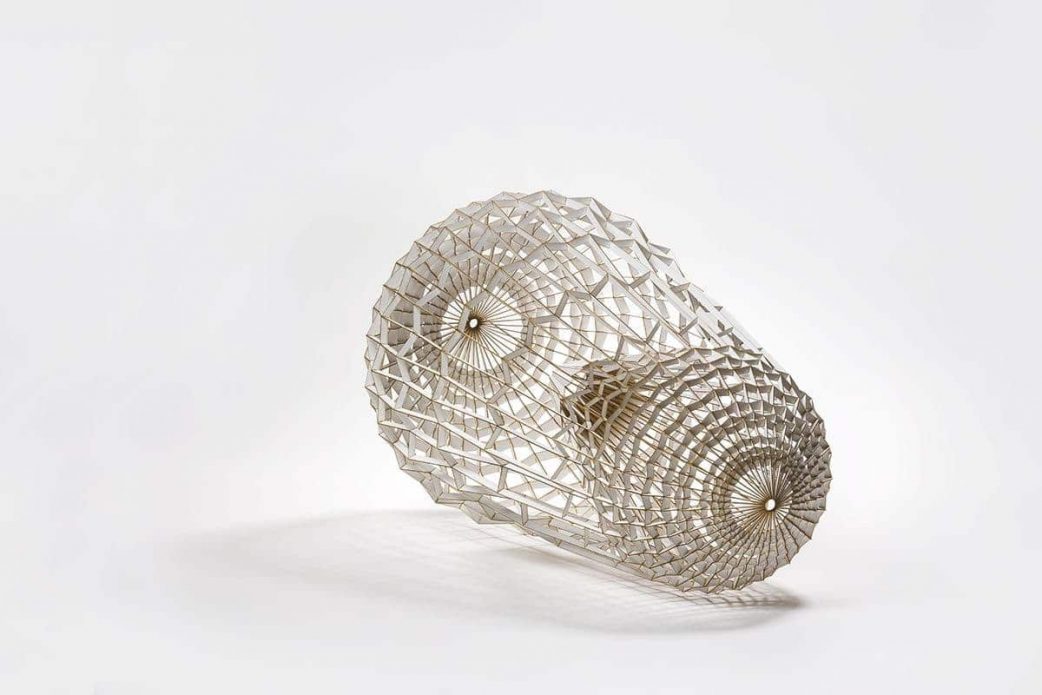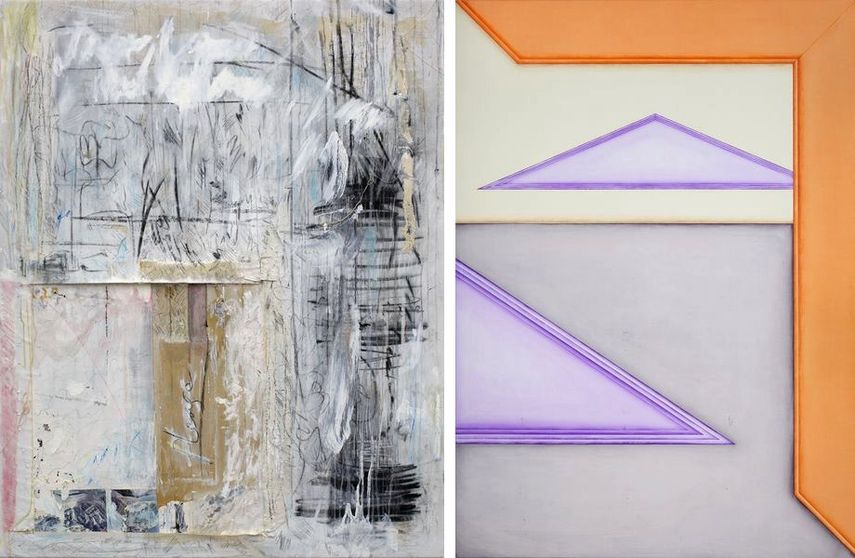 Featured images: Sibel Kocakaya – Untitled, 2014. Courtesy of Mixer Gallery. All images courtesy of Contemporary Istanbul.
Follow These Galleries
Barcelona, Spain

London, United Kingdom

Teheran, Iran (Islamic Republic of)