Get a Charge out Of Contemporary Japanese Ceramics in an Exhibition Curated by Takashi Murakami at Blum & Poe
The most prominent figure of Japanese contemporary art world, Takashi Murakami is organizing an exhibition of contemporary Japanese ceramics at LA's Blum & Poe. The show will feature works of three potters: Yuji Ueda, Kazunori Hamana and Otani Workshop. Being a great enthusiast and supporter of Japan's traditional forms of art and craft, Takashi Murakami is curating this event in an attempt to introduce Los Angeles audiences to this underappreciated genre.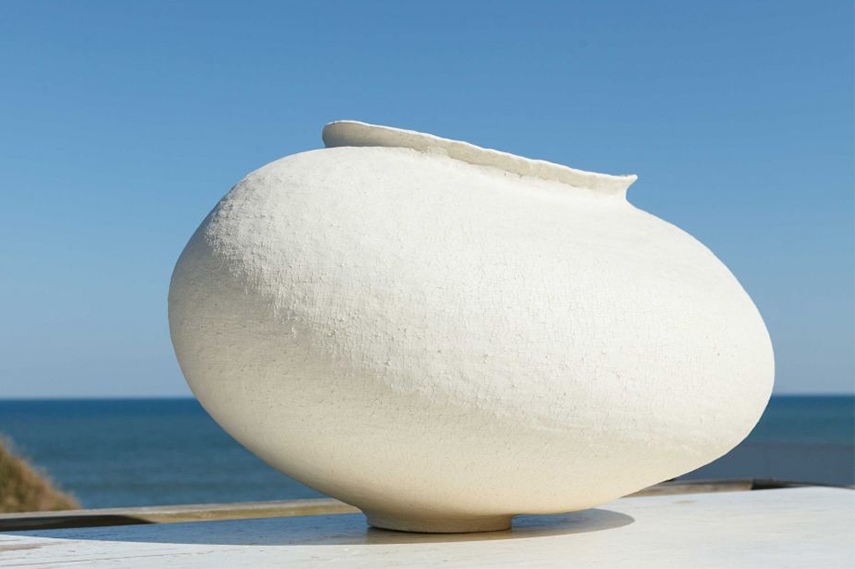 Ancient Techniques with Modern Methods
In the modern times when everything seems to be overflowing with influences of urban, pop cultural and digital context, these artists have chosen the more traditional and, perhaps, forgotten approach to their work. All three of them live and work in remote rural surroundings, surrounded by nature where they often allow their agricultural pursuits to intersect with the ceramic practice. Between them, a wide array of forms, materials and designs is to be presented in this show as it draws upon the ancient sources of ceramic techniques from Japan. At the same time while staying true to the old techniques, the creators have managed to reveal inventive ways of glazing, shaping, firing and coloring. It is a show of unique blending of historical pottery methods with a respect for lineage and the tradition it bears with new techniques of improvisation, refinement and experimentation.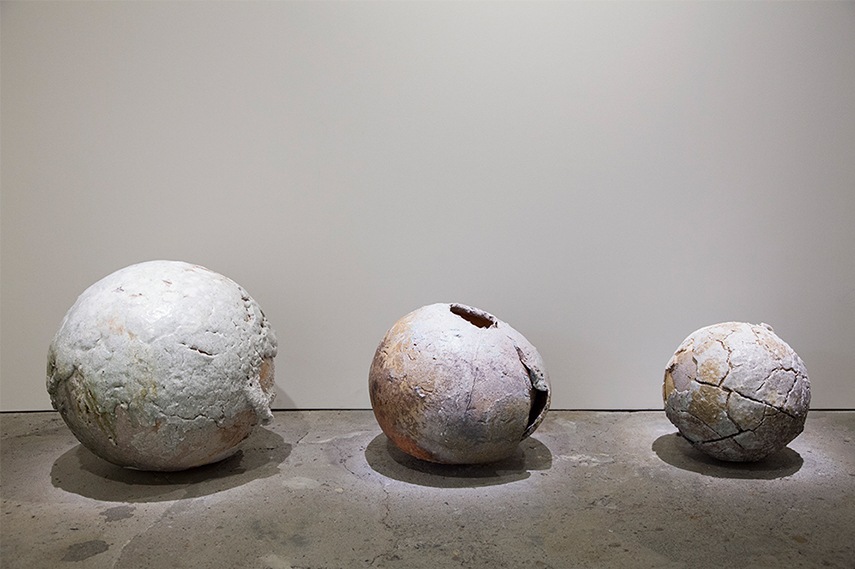 Ceramics and Pottery as Symbols of Tradition and Heritage
Although all three of the artists are still young, they are quite accomplished and experienced with the work they do, their earthenware and pottery has been exhibited throughout Japan for several years now. Have a look at our list of 10 young contemporary art talents from Japan. Ceramics and pottery are highly appreciated and revered in Japan, even today. These techniques draw their meaning and significance from the ancient art form of the tea ceremony which is one of the most important traditions in Japan. Tools, teacups, utensils and pottery have always symbolized different levels of hierarchy and respect within the society. Even though this far-east country has become one of the most developed and modernized nations in the world, ceramics and pottery have kept their status of relics of heritage, symbolizing the ever-present Japanese sense of beauty and tradition.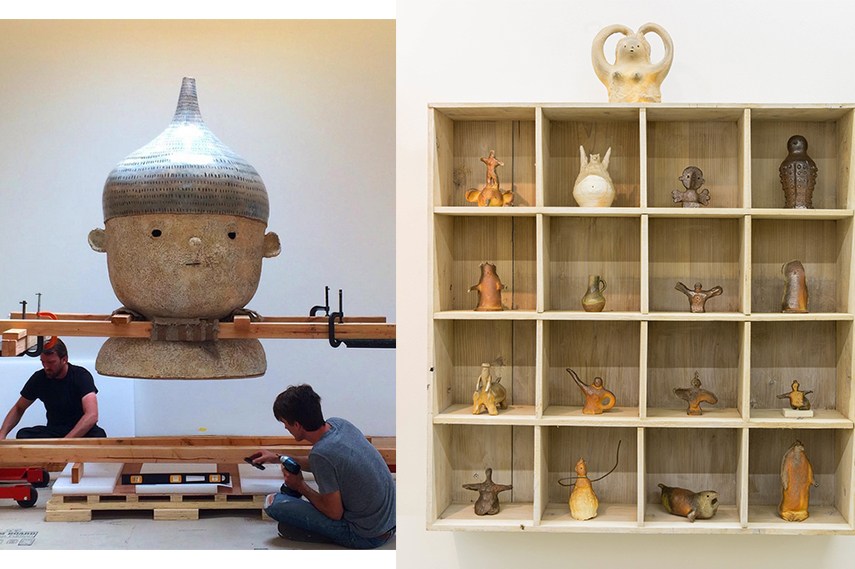 Kazunori Hamana, Yuji Ueda, and Otani Workshop at Blum and Poe
Most of the displayed works have never been seen before in the United States, and the Los Angeles audiences will have the chance to discover the age-old techniques of a far off land. Kazunori Hamana, Yuji Ueda and Otani Workshop exhibition curated by Takashi Murakami is on view from September 11 – October 24, 2015, at Blum & Poe, LA. Murakami has previously organized various events like the ceramics, antiquities and art fairs in his native country, and now he is sharing his enthusiasm for Japan's traditional art forms with the US audiences, don't miss the chance to see this unique show and explore the old ways done by the new generation.
Images courtesy of Blum & Poe
Discover more traditional and contemporary art from all around the world with a free sign up for My Widewalls!