Cope2 At Mathgoth Paris
Fernando Carlo, better known as graffiti and street art legend Cope2, will be the subject of a new solo exhibition at Galerie Mathgoth in Paris. Ambition will see the New York legend Cope2, known for his throw-up and wildstyle graffiti style, present a new body of work at Galerie Mathgoth. Having started producing graffiti in his South Bronx neighbourhood back in 1978, the experienced graffiti and street artist is now soaking up the atmosphere of Paris in order to create fifteen new paintings in the unique Cope2 style, for his new solo exhibition Ambition. Creating studio work has allowed the artwork of Cope2 to evolve in different directions while still retaining the fiery attitude of his graffiti and street art works. The Paris based Galerie Mathgoth have a reputation for presenting work from street artists, including the work of Strøk in Flow and the joint exhibition by Jef Aérosol and Lee Jeffries in Synergy.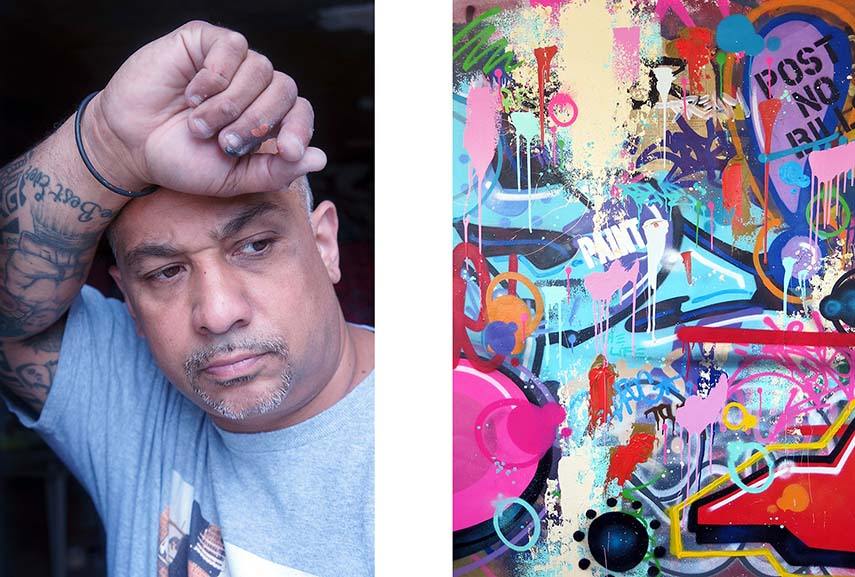 Cope2 Ambition Solo Exhibition
Cope2 will be adding to his infamous legacy, which stretches back almost forty years, with his Ambition solo exhibition with Galerie Mathgoth. The South Bronx graffiti and street artist is recognised for his famous bubble and wildstyle graffiti writing, that still informs his studio based work to this day. The Ambition solo exhibition has seen Cope2 base himself in Paris to create the majority of the fifteen new paintings to be exhibited at Galerie Mathgoth, which promises surprises for fans of Cope2, such as an amazing monochrome painting. Recent studio works by Cope2 have seen the South Bronx graffiti and street artist combining elements of painting, tagging and collage to create his artworks, which often appear as abstracted slices of graffiti history, merging the past with the present. If you have an interest in the history of graffiti, have a read of 20th Century & the Rise of Graffiti and Graffiti Hits the 21st Century.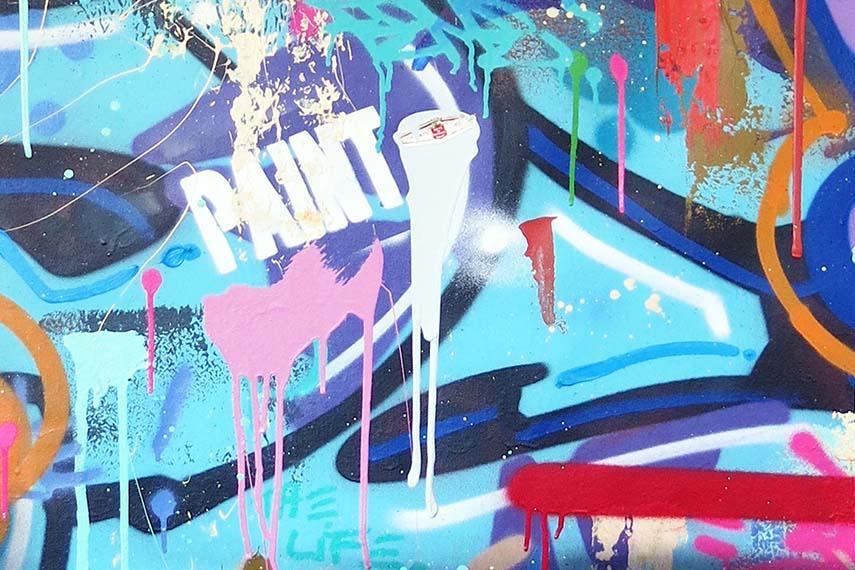 Graffiti at Galerie Mathgoth
For a flavour of the graffiti inspired artworks you can expect from Cope2 in his new solo exhibition at Galerie Mathgoth, take a look at the Bubble Time in Hamburg article, about his solo exhibition in Germany during late 2014. Although a legendary graffiti writer, Cope2 has sometimes been a controversial character in the street art scene, being arrested in 2010 for graffiti and in subsequent years finding his graffiti work vandalised with the words snitch and rat, in response to rumours that he was a police informant against other street artists. 2014 saw Cope2 paint The Bowery Mural on the same wall that Keith Haring had famously painted on thirty years previously, only to find it vandalised in the same way within a couple of days. Regardless, Cope2 has continued to successfully exhibit worldwide with his graffiti writing inspired studio artworks and the new solo exhibition at Galerie Mathgoth, Ambition, offers the chance to view some Parisian influence on his abstracted slices of graffiti. Take a listen to the legend talking in Cope2 in Moscow and for artists working in a similar way, take a look at Smash137 in Streunergold and Thierry Furger in Furger at Kolly Gallery.
Ambition by Cope 2 opens at Galerie Mathgoth on 11th April and runs through until 9th May, 2015. Opening reception in the presence of Cope2, 11th April, 2015 at 16:00h.
For all the latest exhibition news sign up to My Widewalls today!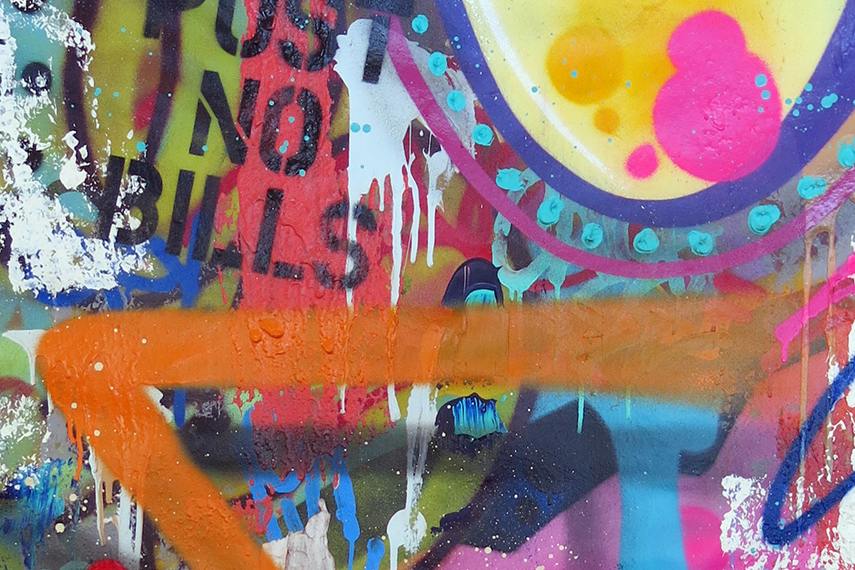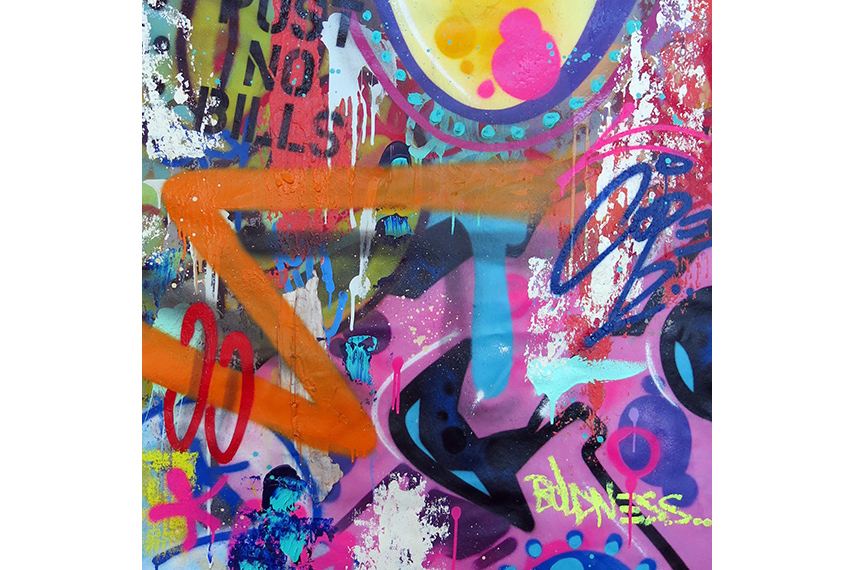 Images courtesy of Galerie Mathgoth.
[mc4wp_form]