Let The Sun Shine In
The Circle Culture Gallery in Berlin, Germany, will be hosting an art exhibit by Sister Corita Kent through May 24, 2014.  Titled "Let the Sun Shine In – A Retrospective," this collection of art showcases a woman who was a little bit of everything. Sister Kent was a Catholic nun, an artist, a political activist, a philosopher, and a teacher. She worked mainly in screen-printed images and serigraph, and the pieces in this exhibition showcase some of the most visually interesting and definitive pieces of her work.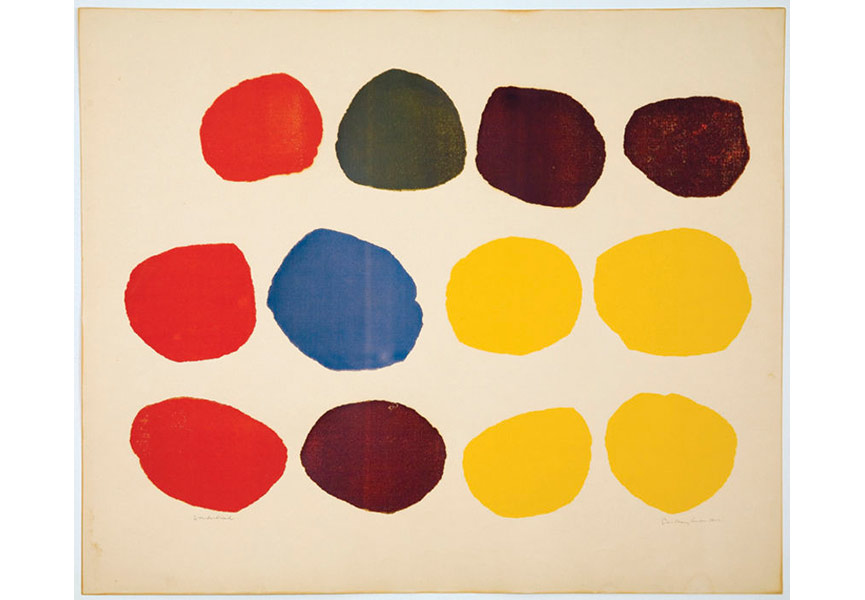 Retrospective
The exhibit showcases a wide variety of Kent's work, including some of her later pieces to show the contrast between her early and later works. The curators, Aaron Rose and Sasha Carrera, worked to put together a collection of works that will help introduce Sister Kent's works to a new audience. In addition to the serigraphs and works by Kent, the exhibit will also feature photographic images on loan from the archive at the Immaculate Heart College documenting Kent's life and the community that she was a part of.  Rose and Carrera have also created a workshop area in one part of the gallery.  This area will let visitors to the gallery participate in different activities based off of Kent's progressive teaching methods. A film of rarely seen cinematic works created during the same time period as Kent's works will also be shown.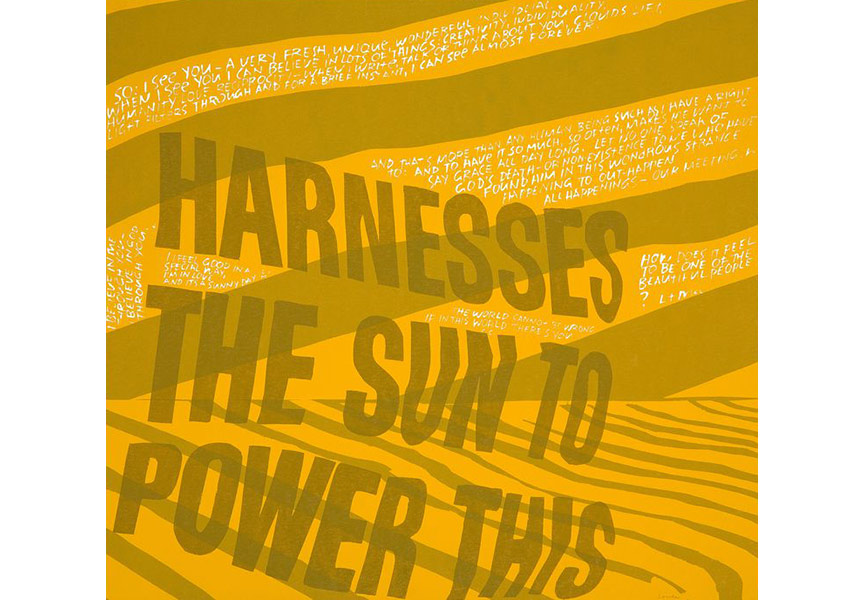 Pop Culture Inspiration
Kent is known for using pop culture as the inspiration and material for much of her art, something that was very usual for the time.  She often placed quotes from scripture and spiritual texts side by side with corporate brands and other images of American consumerism.  Much of her work began as an ad.  She would take the graphic and damage it in some way before photographing it, then adding scripture, song lyrics, and quotes from novels and other texts, often in vibrant, bold colors.  She would use make use of spatial manipulation, cropping, and reframing of elements to create pieces that were unique and powerful.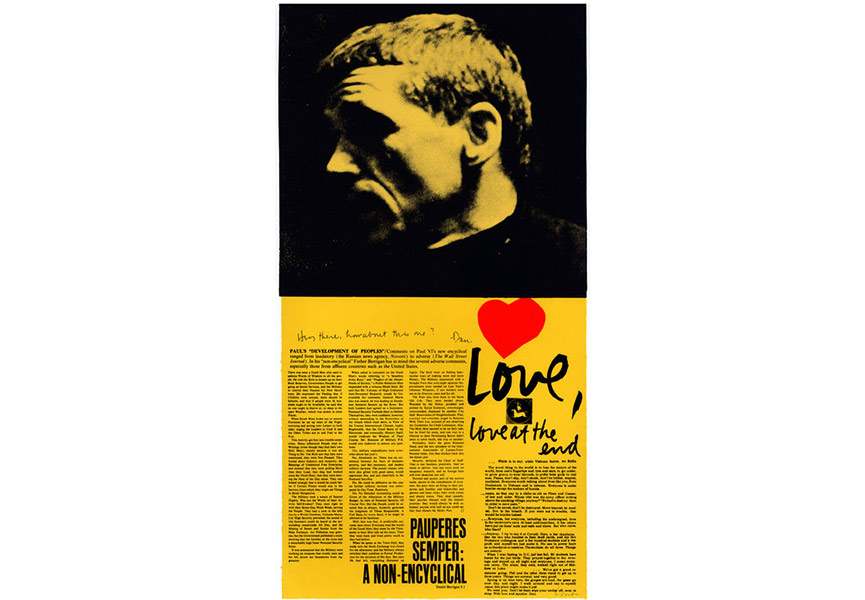 Love Stamp
After she left the church and moved to Boston, Kent's style greatly changed.  She began focusing on more subtle pieces instead of the large, psychedelic works she was known for.  One of her best known works from this later period was the Love Stamp created for the United States Postal Service in 1985 and the Rainbow Swash piece painted in 1971 on the 150-foot tall natural gas tank.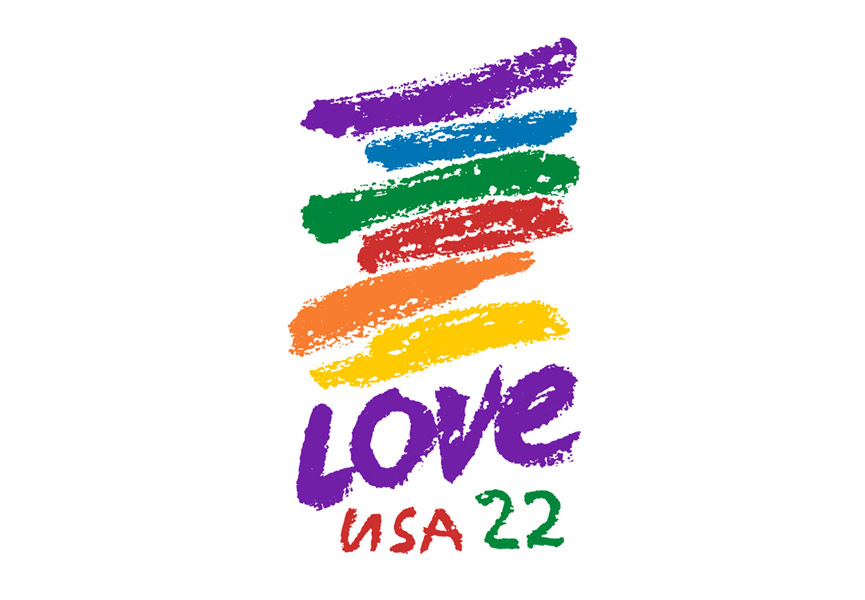 About Sister Kent
Kent was born in 1918 and died in 1986.  She was a nun for much of her life, living and working at the Immaculate Heart Community from 1938 to 1968.  She taught at the Immaculate Heart College, eventually becoming chair of the art department.  While teaching, she was known for her unique approach to the subject matter, and she often involved her students in the creation of serigraphs.  In 1968, she asked to be released from her vows.  Kent moved to Boston and began focusing on her art. She died in 1986 from cancer.