Hybrids
Studio D'Ars gallery in Milan is opening a new exhibition by an Italian artist Riccardo Lanfranco, a.k.a. Corn79, who created a new body of work in collaboration with a series of his peer graffiti artists. Other than the collaborative, and therefore hybrid nature of the artwork, Lanfranco's pieces from the series reflect his contemplation on the aesthetics of graffiti writing and the Eastern religious philosophy, following circular repetitiveness of mandalas or yantras. Curated by Daniele Decia, Hybrids exhibition opens its doors on June 10 and it will remain on view until June 24, 2014.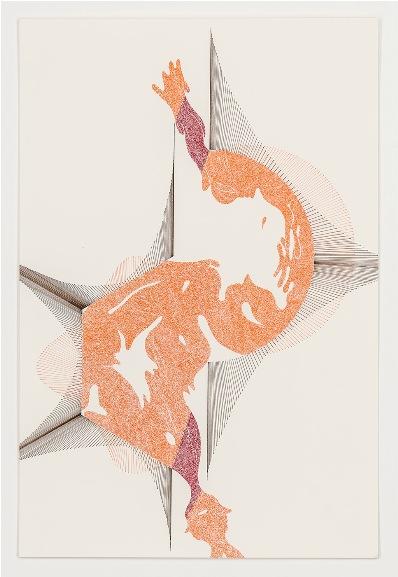 Hybrid ideas
Rich and dynamic artistic development of Riccardo Lanfranco in the world of urban art has contributed in its logical result represented in the Hybrids show. Starting out in the 90s as the graffiti writer, switches to street art in broader sense in the 2000s, while his keen interest in graphic design has led him to explore the worlds of Op-Art and psychedelic abstraction and culture. Mandala or Yantra, borrowed from Buddhist and Hindu traditions, have proved to be the perfect synthesis of all of the artist's aspirations, in the sense that a regular, circular scheme is composed out of various simple, geometric and pictorial elements, conjuring up the symbolic representation of a spiritual course. This ancient symbol contains in itself an emulated graffiti writing experience to a degree, while it embodies repetition, chaos, order and logic.
The letters are here shunned by the appearance of the deeply symbolic and suggestive geometric figures, expressing various states from elevated spirituality and tranquility to meditative emptiness and empathy. They stand in opposition with the western style of graffiti writing, deepening their universal messages and meaning. However, these imagery is still strongly bound to the outer walls of urban landscapes, emphasizing the ephemeral quality of street art and mandala, drawing yet another parallel. They are present day reminders of the natural cycles of life, its shortness and the eternal recurrence of things.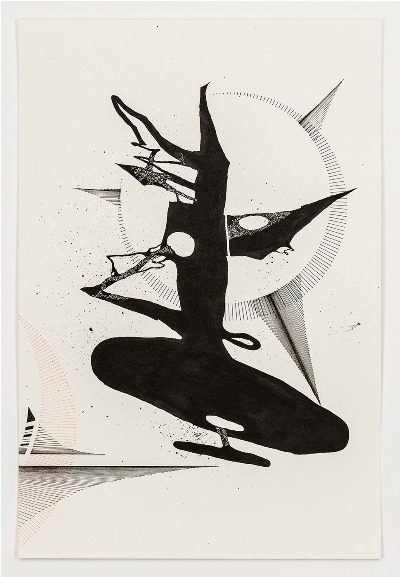 Hybrids as the Collaboration Result
Hybrids series is also the crown of the artist's twenty year long research on collaboration and each of the pieces was created in cooperation with a different fellow artist, some of which Lanfranco knew for years, and some freshly discovered. The list of collaborating creatives includes 108, Andrrea, Aris, Etnik, Eon75, Fabrizio Visone, Francesco Barbieri, Giorgio Bartocci, Giulio Vesprini, Hide, Jeroo, Made514, MrFijodor, Proembrion, Rems182, Reser, Romi, Ruas, Vesod, Zoer, and ZorkMade.
The vast collaborative nature of the exhibit evokes the core values of street art, strongly marked by team work and the existence of crews. Through the creative process, artists support each other, get their names up, create murals on the largest scales and protect each other. The mutual creative process is here invoked by work in a different medium and on a smaller scale, while remaining true to the essential values of the trade.