COST arrested by NYPD
Even though it seems that graffiti is perceived as an act of vandalism it is not so frequent anymore and people have started seeing it as a way of an artistic expression. The recent situation reminds us it's far from acceptable to many. One of the most prominent graffiti artists in the 90s Adam Cole, best known as Adam Cost, was arrested in New York after months of being on the radar of the NYPD. After years of being out of work and doing legal business, the 45-year-old graffiti pioneer returned to the scene in 2010 with a female partner called ENX. Their artworks even began appearing for sale at the Doyle New York Street Art Auction. Now the "probably the worst graffiti vandal in the history of New York" (editor to the New York Times Robert Davidson) is facing multiple charges and probably hours of graffiti cleaning.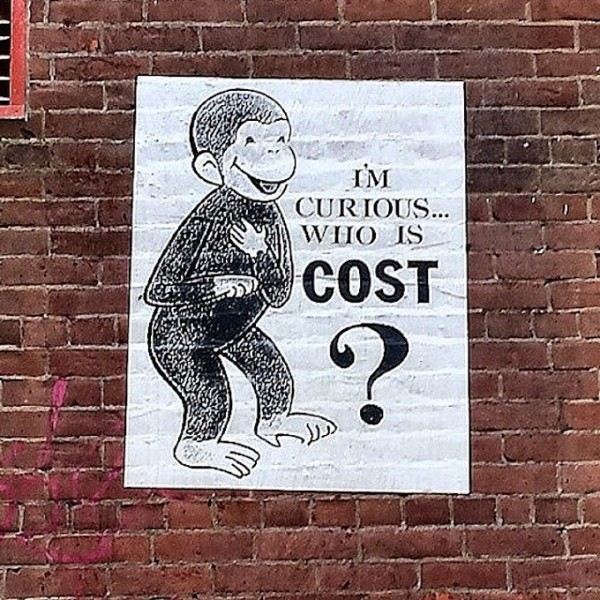 The Returnee
However, this isn't the first time Cost was on the other side of the law. He was arrested a couple of times in 1994, and as police reports, even sentenced once by a judge in Queens to 200 days of cleaning graffiti, three years' probation, $2,180 in fines and psychological counseling. "This is not a slap on the wrist, this is a serious sentence," the judge, Joel Blumenfeld, reportedly said when handing down sentence two decades ago. "This is so that you can be an example to anyone who thinks that they can get away with this."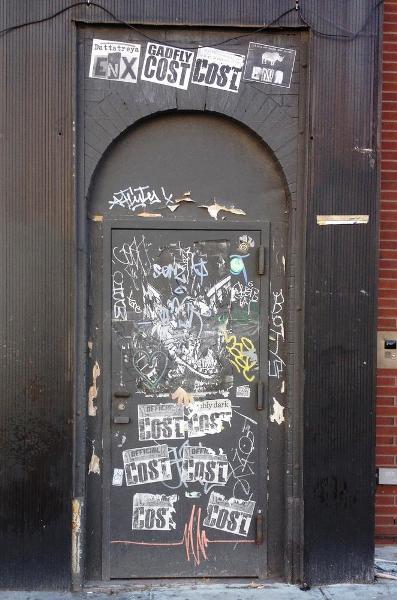 On the NYPD's Radar
Back in January, posters saying "Cost" were first noticed by NYPD officer Colin Sullivan on the back of stop signs at Washington Street and West 13th Street, and at West Fourth Street and Charles Street, as said in a court statement, and two weeks ago fresh posters popping up in the neighborhood indicated that graffiti painted was recently on the spot. Then, according to police records, on October 5th, Sullivan's late-night patrol squad was out in the Meatpacking District on West 13th Street about 3:45 a.m. when a sergeant and another officer spotted Cost holding a brush on the end of an extension pole. Next to him was a bucket of glue and, after confessing to have done it, Cost was arrested and taken to the police station.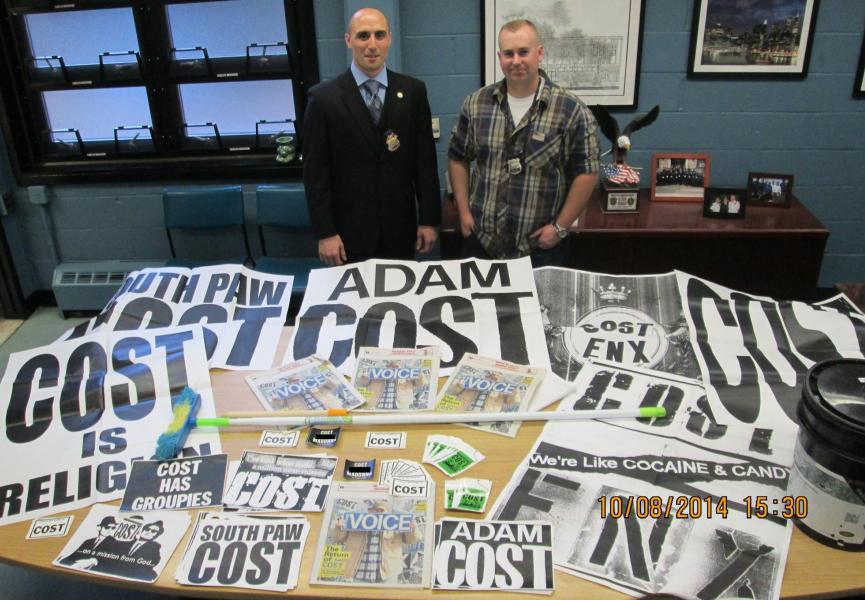 Facing Multiple Charges
He was arrested and charged with criminal mischief with property damage greater than $250, a felony (a non-violent offense with no possible jail time and a maximum of four years probation), as well as possession of graffiti instruments and making graffiti. He was released after paying $2,500 cash bail and is now waiting to appear in court.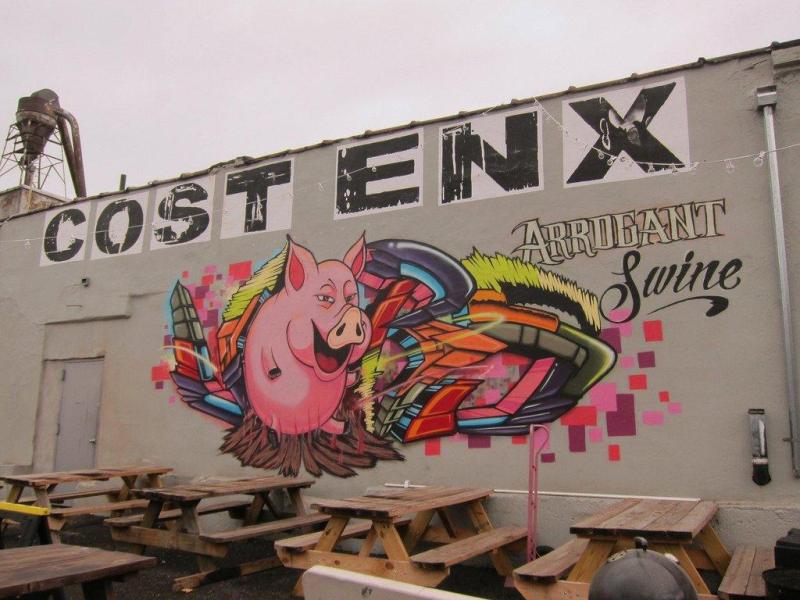 [mc4wp_form]