Crash - "Back to Metal"
During this month the Speerstra Gallery in Bursins, Switzerland presents exclusive spray painted works on metal by John "Crash" Matos. The Speerstra Gallery opened in 1984 in Monaco and later on in 2011 in Paris. In 2007 the gallery moves to Bursins in Switzerland were it showcases Graffiti and Street Art through solo and group shows. The Crash exhibition is titled "Back to Metal" and runs till March 1st. Why metal rather than canvas since Crash began to shift from train yards to galleries already in the eighties? It's now decades ago when he retired from spray painting on trains and abandoned buildings in NYC. The artist himself explains, "Graffiti belongs on the subways. That's the pure history. Going "Back to Metal", a new series of works spray painted metal brings things full circle… going back ain't bad, it's just where it should be…"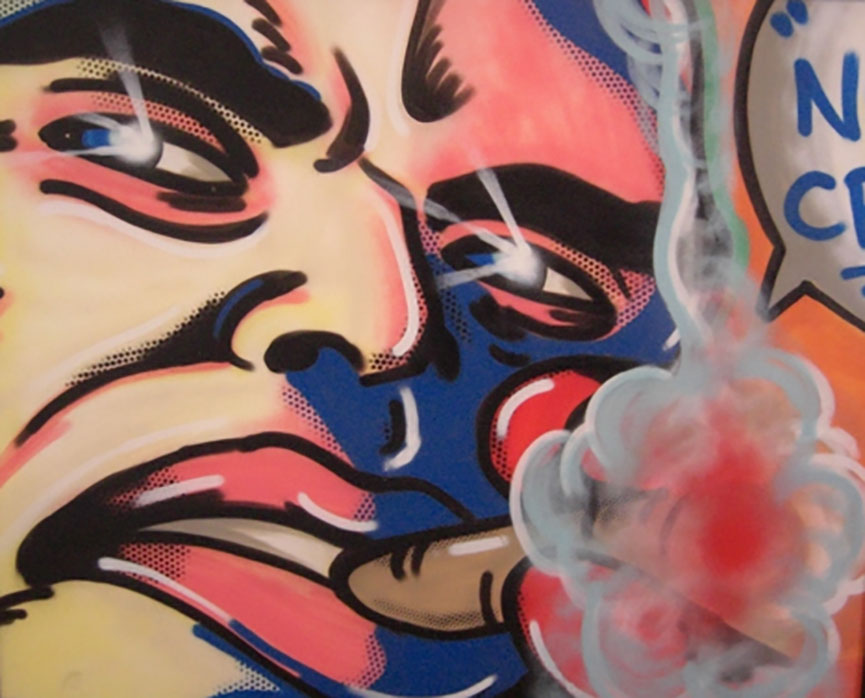 John "Crash" Matos
John "Crash" Matos is considered to be a pioneer of the graffiti movement. Graffiti was his mean of communication. Taking the name "CRASH" after he accidentally crashed the computer in his school, his name began appearing on trains circulating all throughout NYC.  By 1980, he began transitioning from trains to galleries. Being a child of the 60's colors made a great impression on his work. Moreover, his work shows influence of Roy Lichtenstein's art, one of the most important figures of the Pop Art movement. Mixed with his graffiti know-how from 80's, Crash's formed a unique vivid style. His need to communicate through colors and shapes has always been his passion. His art is all about expressing his moods, feeling and thoughts. He doesn't think about the audience.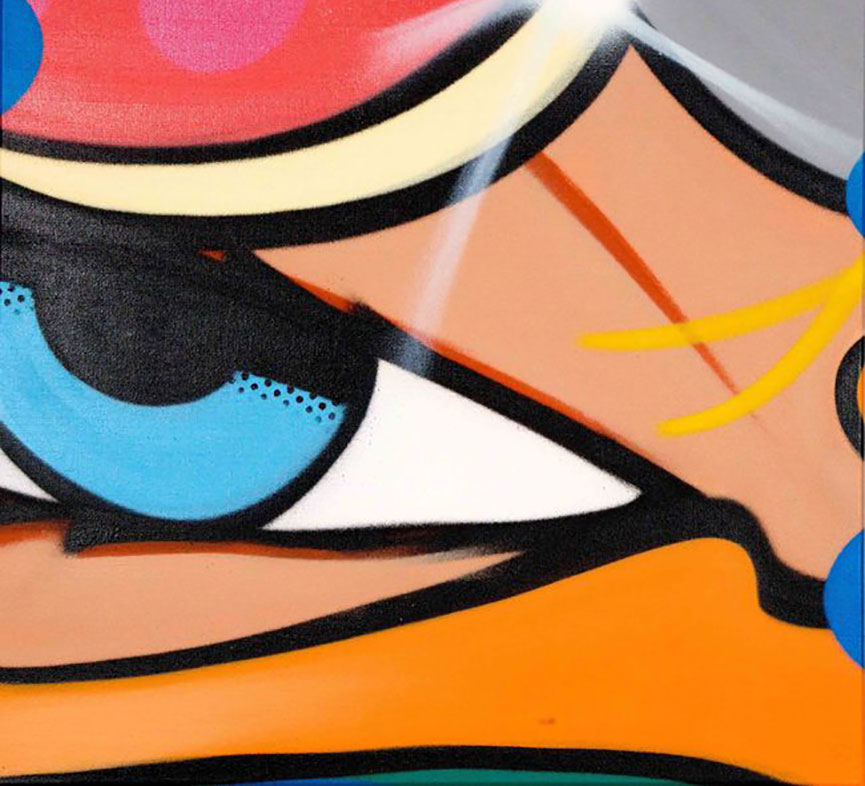 Graffiti is Art
Playing cat-and-mouse with the police was never about annoying the establishment or the desire to vandalize private property. Graffiti was always about the art, explains Crash. You just have to be fearless and do what you know. Back in his day, Crash just took what he knew to the trains. Today, Crash is part of numerous museums and gallery shows around the world focusing on Graffiti and Street Art, and has works in many permanent museum collections.