Create Art Gallery - Tips and Tricks!
Regardless of whether a collector has reached the storage problem threshold, or still has some room to spare for the constant influx of art, the same problem is met again and again – how to create a home gallery, showing an equal amount of respect to each piece. The seemingly simple question is known to turn into a nightmare, especially if the collecting style is incoherent, and the pieces clash visually. In such situations, it's always smart to consult an expert, but an expert will not live in the space. A collector will. So, before throwing precious coins away on a consultant, why not make an effort in creating a gallery which suits one's own taste, saving up for another artwork. Assuming most collectors have a keen eye, we assembled a small set of advice in creating a gallery wall inside your own home.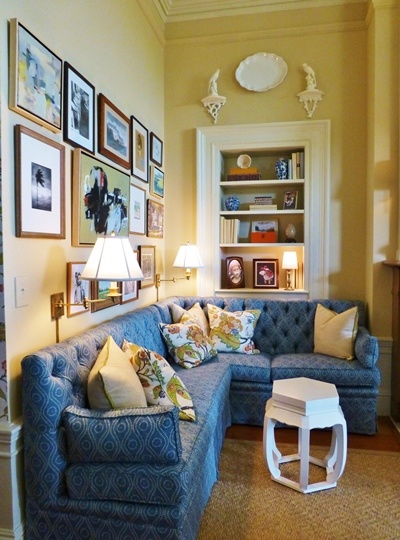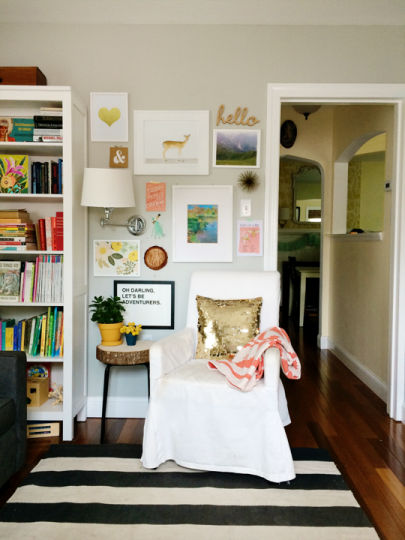 Group Your Art, Choose a Wall
Home gallery wall design is a serious task with a goal to perfectly match art at disposal with a designated wall. This is sometimes difficult to achieve, due to various sizes of canvases and frames, incompatible colors or techniques of the works. It does seem slightly superficial to think of art in visual terms alone, but creating a harmonious whole is crucial, since it will bring out the best in each piece. Therefore – prior to selecting a wall, artwork should be well framed and grouped in terms of size, color, and medium. If a collection includes various styles – grouping by style is also a good idea.The next step would be choosing a wall. Most homes have large living or family rooms with sofas, and a wall above a sofa is commonly an ideal place for picture hanging. More lavish homes might have more space and more corners and nooks that might hold art – fireplaces, hallways, dining rooms etc. Once the artwork is grouped and the wall is selected, gallery design can begin.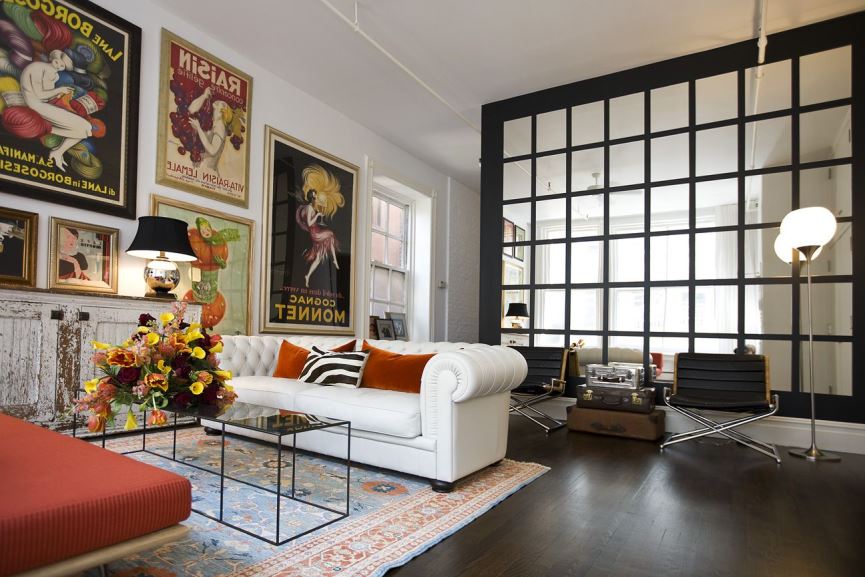 Layout is the Key
Perhaps the most important thing in designing a wall is smart layout. Grid solutions are many, and each collector can pick their favorite. Sometimes, artwork dictates the type of wall blueprints, in proportion and arrangement. For the art of the same size, simple layout might prove the most convenient. It follows the rules of symmetry, but it is rare to achieve. Simple grid can be made with series of equally sized prints, or photographs, all of which as equally framed as well. Make sure to leave enough space between frames, to let the artworks 'breathe', but not too much, defining the visual group. An ideal space between works is usually the thickness of frame itself. Artwork in one collection is rarely one-sized. Therefore, balancing a composition is necessary. Make sure you follow the basic rules of symmetry, but without getting obsessed. Symmetry may make the entire view a bit boring. If there are frames in two, perhaps three sizes, vertical patterns can be made, and followed as the wall expands. For collectors who have too many pieces of different sizes, styles, and techniques, scattered, natural arrangements are the logical choice. Choosing an axis, either horizontal or vertical, is important, as the composition still needs to be well-balanced, and must not turn to mess. Lining up pieces in two rows is also possible, arranging them around one horizontal band, while their top or bottom edges need not necessarily be in one line. Another solution, often used in art galleries, is organizing artworks in a block. This way, the pieces should be aligned with the outer margins of an imagined rectangular, or square, block.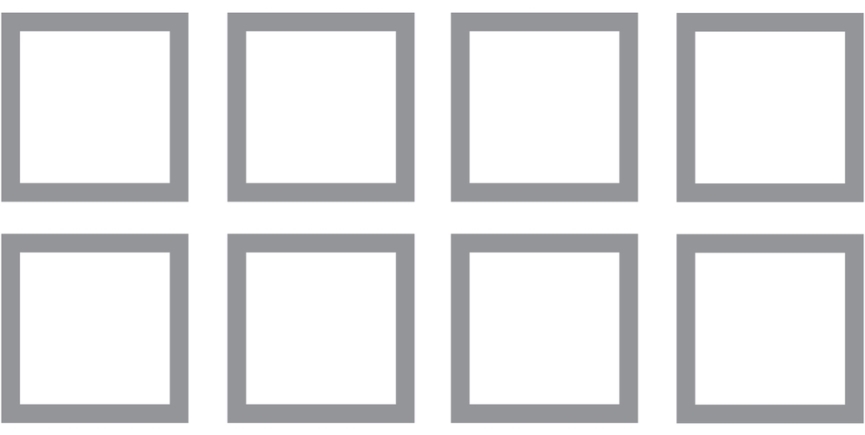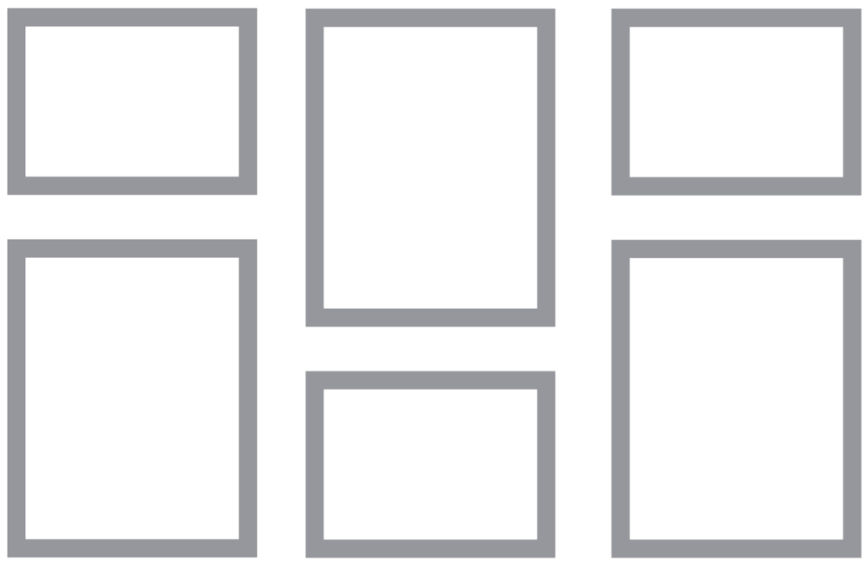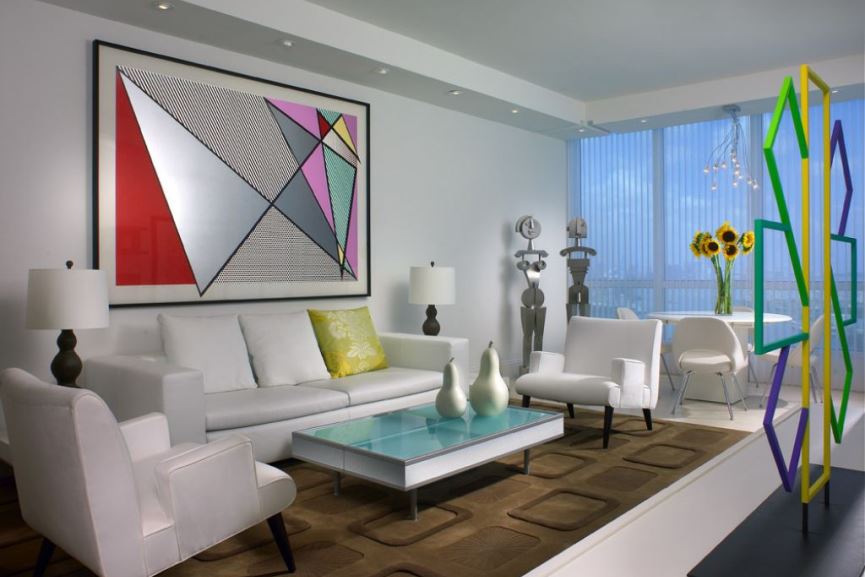 Wall Organization Tips
Whichever way of presentation a collector may choose, there are some tips he should follow. First, watch for the visually 'heavier' and 'lighter' pieces, as weighty works will usually stand well at the bottom of the grid, holding the composition in order. 'Lighter' works are ideal for top rows or block-breaking. A larger piece can also serve as a good focal point, but if a painting is truly large in scale, than no mixing is necessary – it is recommendable to leave it solo. If there are too many visually different works – do mix n' match. Lining up similar works might turn out dull. In this regard, mixing similar frames is not only allowed, but advised, although perfectly uniform compositions are ideal for minimalist spaces. Think of your wall as of the big painting – accentuate the composition properly with chromatically bolder works.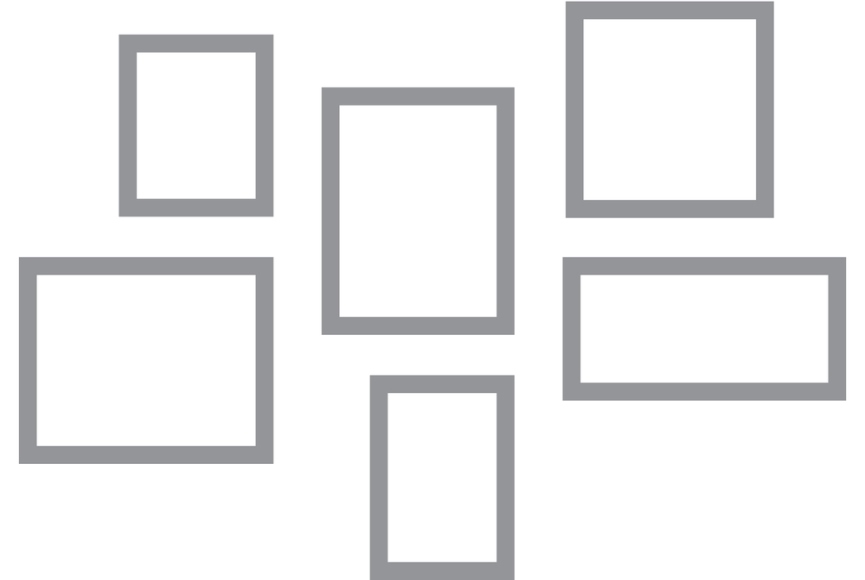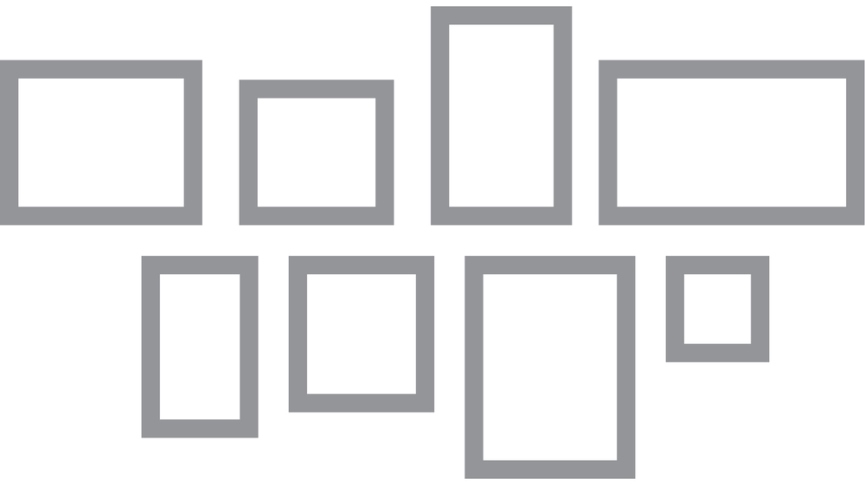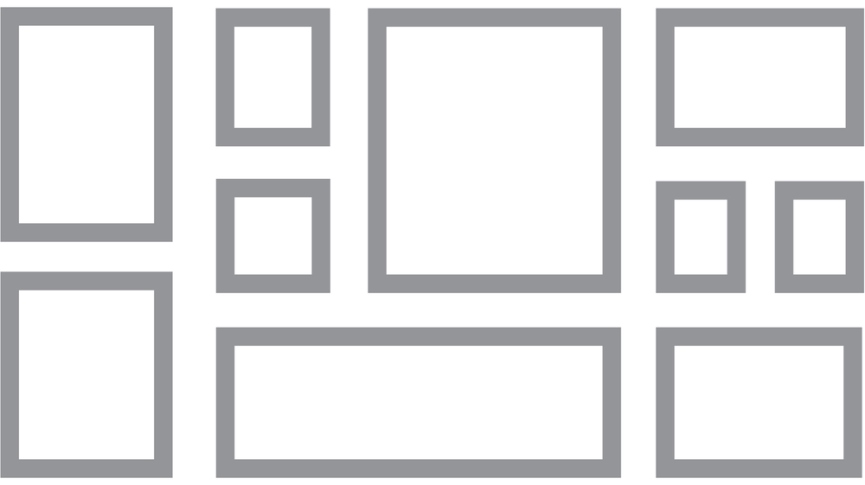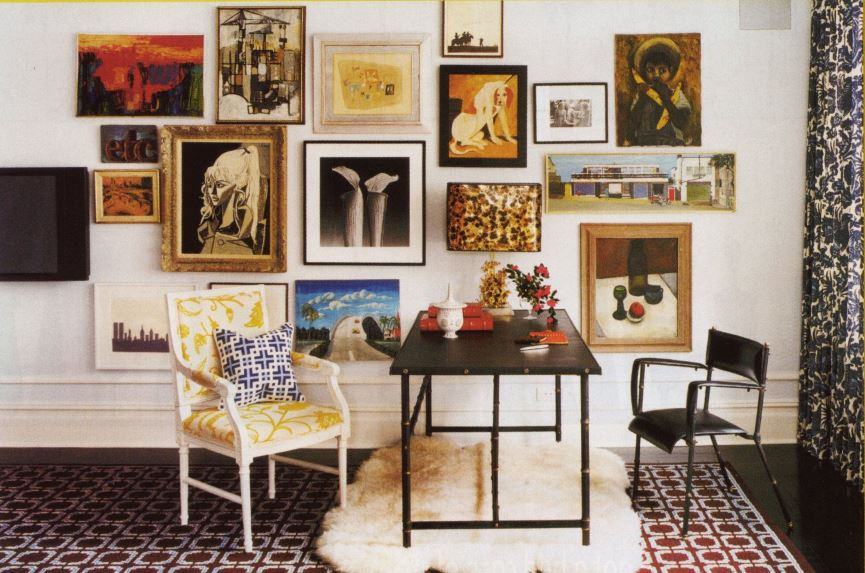 Practical Tips
Before you drill a bunch of holes in your wall, check if the chosen organization works. Lay the pieces on the floor in front of the wall and compare. But making paper frames in the sizes of the artworks and taping them on the wall is a great temporary solution that will demonstrate the proportion relations and organization. Only when you are certain, get down to drilling. Don't get seduced by frames. Today, we can choose from the widest variety of frames – antique, elaborate, visually interesting or minimalistic. An artwork could get 'eaten away' by the frame, so take precaution. Think of how to emphasize the piece, not to make it something else.And finally, never buy art to match your stuff – change your stuff to compliment your art collection!
For tips and pics, thanks to Larcade & Artists Frame Service.