Crime Time Kings
About three decades ago, a new movement was born in the streets, obscure places and underground trains in New York. Graffiti soon took their own life, started spreading throughout the world as the creative bug it was, and the west of Europe was among the first ones to catch it. Walls and train cars of the Western European cities soon started getting new, enhanced and much more vivid look, while this expression found its way into the exhibition spaces, galleries first and then museums as well.
London, Paris and Amsterdam were the pioneering cities when it came to graffiti. They provided the perfect foundation for a group of agitated youths to gather and unite under the name of Crime Time Kings, under which they began their international journey scattering graffiti all over the old continent.
One of the early crews from Paris was Crime Time Kings, made of Bando, Mode2 and Shoe, who got together again to create this unique exhibition organized by the Unruly Gallery. These Old Skool artists will present all new work on a Crime Time Kings show opening on June 27, 2014, popping up as a one-day show only.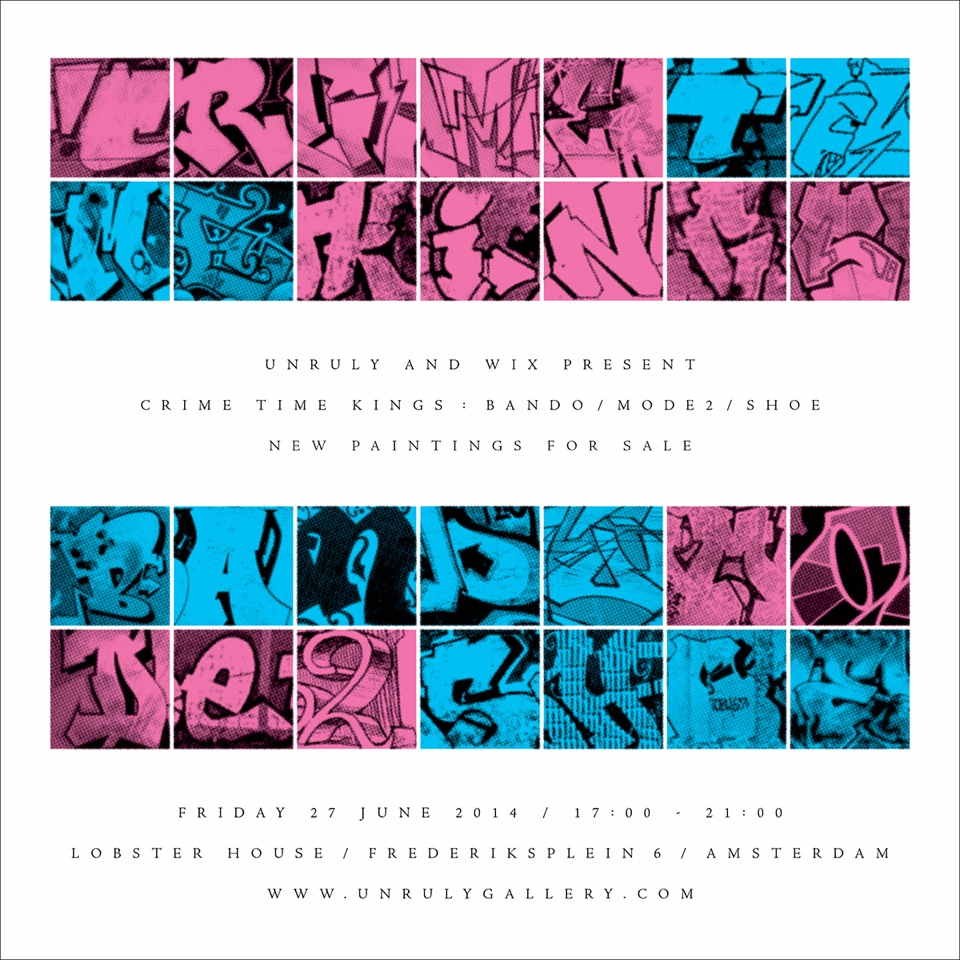 Crime Time Kings
Paris was the central gathering spot at the time, precisely groups met at 110 Rue du Bac. The reason behind the seemingly ordinary address was the house of Bando's mother Aki, where Crime Time Headquarters settled. Aki, who gave the group support and shelter – quite literally, passed away in 2013, and meeting at her funeral, the original trio of Bando, Mode2 and Shoe united once again after a long period of time. This was the moment they decided to make a joint exhibition and to dedicate it to their initial ally, Aki.
The trio started out in the streets of Paris, but their personal development soon caused the breakup of the group, as they each took paths more suitable to their personal styles. Bando, Mode2 and Shoe evolved while creating worldwide, which enabled them to successfully transpose into the contemporary art world, where street art and urban art are considered, finally, a legitimate art movement.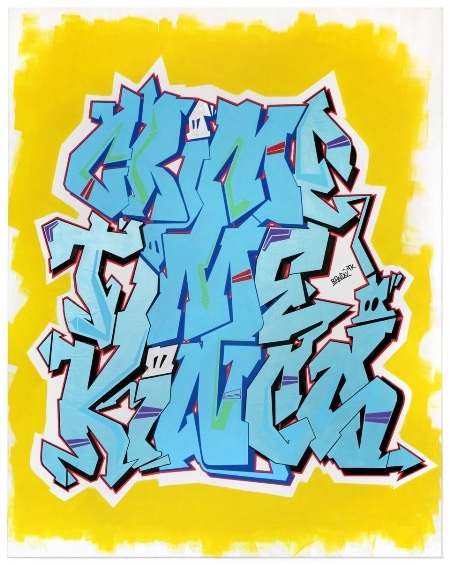 Bando
Bando was born in 1965. Growing up in Paris and New York he was attracted to the graffiti scene early. His career path switched from exploring catacombs, to graffiti writer, snowboarder, surfer, music producer and cave diver. Today, he lives and works in the Dominican Republic, leaving all the stress behind as he paints and creates next to the beautiful scenery.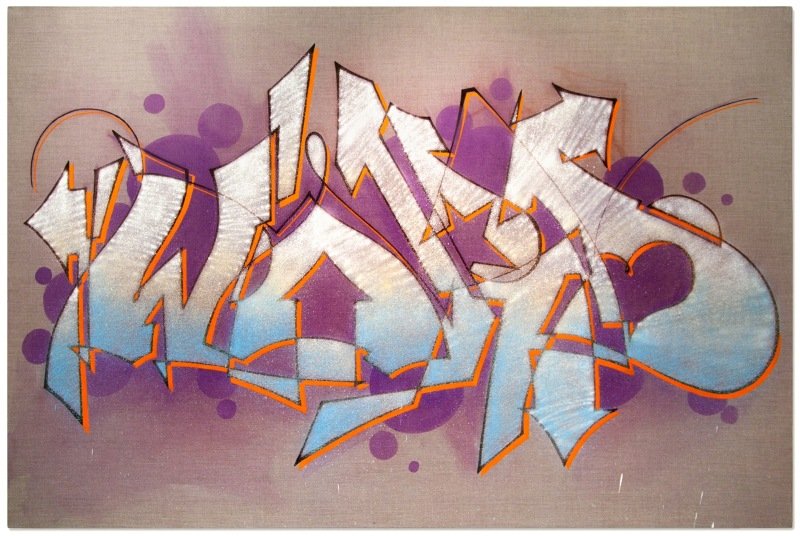 Mode2
Mode2 was born in Mauritius, but he grew up in London, from where he moved to Paris where he stayed for a while. Today, he is a Berliner, widely known for his singular representations of women, but for his letter-based "one-liner" paintings as well. The work of Mode2 was exhibited at MOCA at the 2011 exhibition Art in the Streets.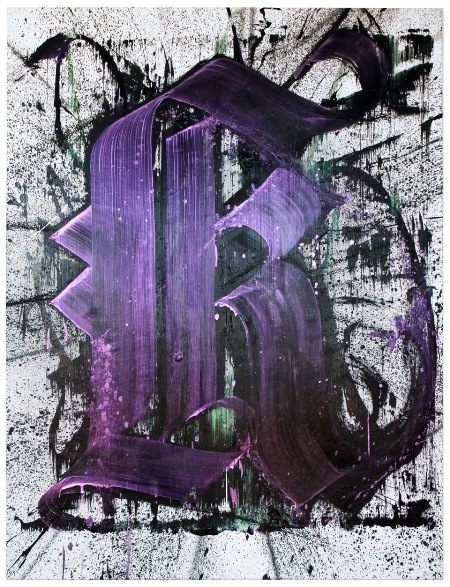 Shoe
Shoe was born in 1967 in Amsterdam, where he grew up and is also based today. He works as an artist, graphic designer and art director. Back in 2007, he brought the innovative expression to the scene embodied in his Calligraffiti artform, which merges calligraphy and graffiti. He is an active painter and his works is exhibited globally.