Eight-metre cube at Lollapalooza – Curated by Urban Nation for the First European Edition of the Festival
URBAN NATION is curating an art project that will take place during the first edition of the Lollapalooza Festival at Berlin's Tempelhof Airport. A huge cube will be placed on the site of the Europe's first Lollapalooza music festival. This big cube at Lollapalooza 2015 is going to be placed in the middle of the airfield, and this installation will be open and accessible to festival visitors. However, what should be underlined is the fact that the sides of the cube will feature artwork from the stars of the urban art scene, coming not only from Berlin, but from around the world.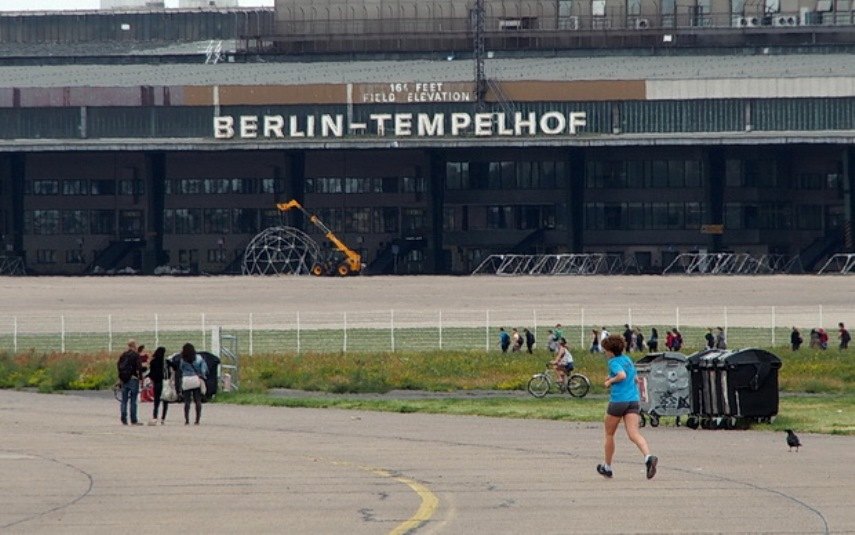 Eight-Metre Cube at Lollapalooza
Lollapalooza is a music festival that is about to have its European debut in Berlin (previous editions were held in South America). The line-up is amazing – Muse, Fatboy Slim, Sam Smith – these are only few of dozens musicians participating at the festival. As explained by Festival Director Fruzsina Szép – Lollapalooza is more than a music festival. It is a blend of music, fashion, art, food and cool projects for children. This year's edition of the Lollapalooza festival will also have a fantastic run-up: Lollapalooza invited URBAN NATION to design a project that would combine music, urban art and the festival spirit in a new and unique way. The Cube project comprises an eight-metre cube – open and accessible to festival visitors. The sides of the cube will be "decorated" with pieces by some of the most recognized urban artists. Together, the four sides and the interior space make up a powerful work of art. The Cube was conceived by URBAN NATION – the Berlin-based network for urban contemporary art.
Lollapalooza Berlin 2015 – Final Announcement
THE CUBE – Think Outside the Box
The seven artists in charge of the cube's design come from different genres of the field of urban contemporary art, and all are masters of their trade. The artists will all be working on the Art Cube simultaneously, allowing them to find inspiration in one another's cultural influences: Alexis Diaz, a well-known Puerto Rican urban artist crafts gigantic murals featuring complex sketched lines; James Bullough from Berlin creates massive images on walls combining realistic painting with graphic elements; artistic duo Telmo Miel from Amsterdam have created surreal life-sized wall art; Case Maclaim from Frankfurt is Germany's first street artist to paint photorealistic portraits using spray paint; Tankpetrol from Manchester is known for his inspirational portraits of women blended with geometric shapes and animals; Li Hill from New York combines painting, illustration, stencil techniques and sculptural elements, and Vexta from Australia relies on traditional totems from non-Western cultures to explore what it means to live in our world.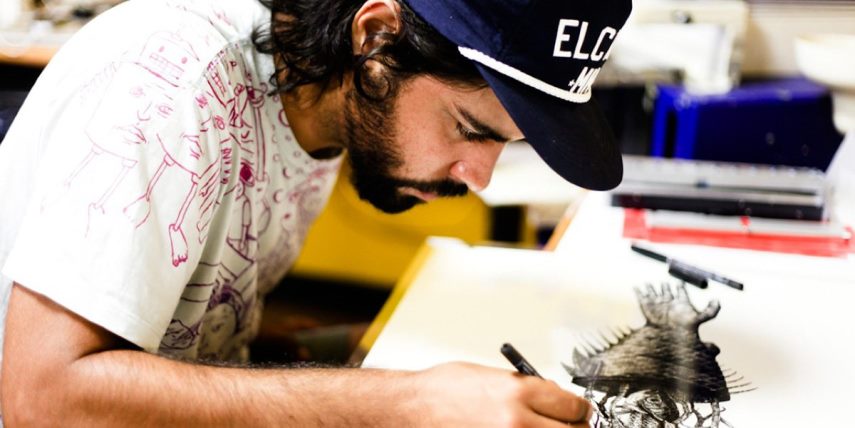 The Cube at Lollapalooza
According to the Yasha Young, project curator and director of URBAN NATION, all festival visitors will be able to see the Cube – they can explore it from all sides and even go inside. The Cube fuses art with music in an unforgettable experience. This great event will take place during the Lollapalooza festival, on September 12 and September 13, 2015.
To be informed about upcoming exhibitions, sign up for My Widewalls! It's free of charge!
All Images used for illustrative purposes only.