Culver City Art Travel Special: Toowee Kao and the Secret Gems of Los Angeles Art Scene
As part of our Travel Specials, as you know, we wanted to take our readers around the world and introduce them to all those wonderful places where art thrives and talents emerge. With our Top 10 lists dedicated to the cities of street art and a travel special feature exploring the best of Culver City's art scene, we started out our journey which we now continue by staying in the area – Los Angeles. As part of our quest to discover exciting contemporary art everywhere, we will also talk to the world's most prominent art professionals, curators and gallerists, who will give us their piece of mind when it comes to appreciating art in the cities they live and work in. To start our endeavor in the best possible manner, we had a conversation with the amazing Toowee Kao.
There is so much to say about Toowee Kao. She is an art consultant, a private art dealer, the owner and the director of Soze Gallery in Los Angeles, one of the best art spaces in California, and someone who understands how the world of art works. Apart from securing an artist residency which helps international creatives develop their practice, Toowee Kao is also behind projects like Time To Shine Gallery and CAMP2E. With a name like that, Time To Shine Gallery certainly has a clear goal. Dedicated to Los Angeles-based artists, it is a project concept space for them to work in and use it as an opportunity to have exhibitions, workshops and help them move them forward in their artistic careers. When it comes to CAMP2E, it only makes you admire Toowee Kao's work even more, as it is an art camp aiming to bring art and less fortunate children together. By engaging them into creative activities, Toowee Kao offers them a better perspective of the future – a noble cause we are in awe of.
We talked to Toowee Kao about the versatile Los Angeles art scene, that she is such a great connoisseur of. With her expertise, she was able to tell us the best places to visit and experience the best of what LA has to offer, as well as what makes the city so different from the rest of the world.
Scroll down…
On the Uniqueness of LA Art Scene
Widewalls: You are one of the experts when it comes to the art scene of Los Angeles. How would you say it is different from other cities? What is it that makes LA different and special?  
Toowee Kao: Since Art in the Streets at Moca opened in 2011, an emergence of artists have come out of the woodworks. Because of that, artists from all over the world came to Los Angeles to paint murals, and exhibit in shows in local LA galleries. In LA, there were so many new people who were artists, good and bad. I believe in LA, there's more opportunities to be a successful artist. New collectors and buyers were willing to take risks in buying what they loved and spent money doing so. I've heard from many of my international artists who have their residency here with Soze that the city feels alive. It's a great feeling to be surrounded by so much art and creativity. Some want to stay longer. Some of the best artists are living and working in LA. There's an energy here that the visiting artists love. LA is unique in that it offers a real sense of space that is both physical and spiritual or mental. You have both distance and connection here, and it is up to the artist as an individual to make the choice in what they want to take from the city. There is a flexibility and ability to experiment, to try new things in their practice, and make the mistakes that are crucial to an artist's growth. LA's openness allows room to make errors, and fine tune them to give way to better things.
What To See and Where to Go in LA
Widewalls: As it is such a rich city culture-wise, we were hoping you gives us some tips on the places, galleries, museums and events one should visit while there.  What should one definitely not miss seeing? Any personal favorites? 
TK: There are hundreds of galleries in the LA area, not including museums like MOCA, LACMA, and The Getty. There is the Gagosian Gallery, Blum and Poe, Honor Fraser Gallery, and OH Wow Gallery to name a few of my favorites.
Widewalls: What about those secret spots? We know an artistic experience isn't complete without them. 
TK: Where we originally started at was the Arts District of Downtown LA 6 years ago. And with the gentrification, everything there has changed dramatically. There are more new galleries opening up on gallery row, where we first opened. The Broad Museum is also set to open in September in downtown close to the arts district, which will be exciting.
On CAMP2E Project
Widewalls: Among the things you do is connecting Los Angeles residents, specifically children, and your artists. How would you describe this experience? How does it help shape up the creativity of everyone involved? 
TK: We started a kids camp 4 years ago, CAMP2E. I wanted to help inner city kids in our area learn and participate in art while meeting the international artists we represented at Soze. Every international artist who came to Los Angeles to prepare for their solo show with us would help with a day camp with Soze. The featured artist would speak with the kids on what they did as an artist and the kids would sketch or paint with them. We would have healthy meals for the children, have games for them to participate in. All the kids would leave with a CAMP2E t shirt of the artist who was involved and tote bag filled with art supplies and sketch book.
I wanted the children to learn and understand that you can be anything and do whatever you wanted without any boundaries. Connecting them to artists from around the world who were examples of people pursuing their passions was important to me, in order to show the children that they could build from their dreams to become the adults they wanted to be. It was also a way for me to provide the kids with an experience that was outside of their every day lives, to show them a small slice of the big world that was out there. For the artists, it was a great way to connect with the local community and to pass on the things that they have learned over time to the next generation. The arts programs in school are underfunded and underappreciated. I just wanted to help the children of our future learn that anything is possible.
On The Future
Widewalls: What do you tell the artists who stay in residence at your gallery, what is the best way to get inspired by LA? 
TK: We use to have our artists paint 100% of all their works in the residency while they stayed in LA for 2-4 weeks. I learned that having them create all of the works in a small amount of time was too strenuous. So 60-80% of the works made exclusively for Soze would be painted in the artists studio. The 20-40% would be finished in the LA residency. It would take 3-4 days for the artists to have a feel of LA and then we would get our artists a wall to paint before their solo show. We like to arrange studio visits with local artists, and I enjoy taking them around LA to be inspired by the city. Geographically, we are simultaneously surrounded by the urban city, and nature all at once. It can be a unique experience to go on a beautiful hike, and then paint a wall half an hour later. While spontaneity can be hard to chase down sometimes, there is an intentionality that is equally important. I like to encourage the artists to form their own opinions of LA through their experiences here.
Widewalls: How do you think the art life in your city will look like in ten years? What would you like it to become? 
TK: I think that the art life in LA will continue to grow bigger, with a wave of new artists. People that live in LA are very art-conscious, and I think LA will become one of the meccas of the art world. So much is happening now. One thing I'd like to see in LA is a cohesive art fair that boasts LA as its home.
Widewalls: What's next for Soze Gallery? 
TK: Our next show is with Zio Ziegler. I've been watching his career soar for the last 4 years. He's from Mill Valley, California. The show is The Psyche's Gestures. A new body of work, all larger scale paintings 6×8 ft. After that Peter Gronquist on July 25th. I want to take time and only have 6-8 shows a year. Concentrating on which artist would be good for Soze and help build a solid collection for our clients. Offering a full residency program takes a lot of time and money to invest in the artist. It's something I take pride in. I want to have long lasting relationships with the artists I represent for long term. I created a program at Soze without knowing how well it would do in the gallery world. I care about the artists I represent and we take care of everything from flight, painting studio, supplies, and materials. I enjoy the behind the scenes  experience of getting a show together and having that one on one time with the artist to help them have the best show possible.  I hope art lovers and collectors see what we are doing and understand my passion for the artist and through my eyes, see which art is going to be great for their collection.
For more interviews with the professionals of the art world, sign up for My Widewalls!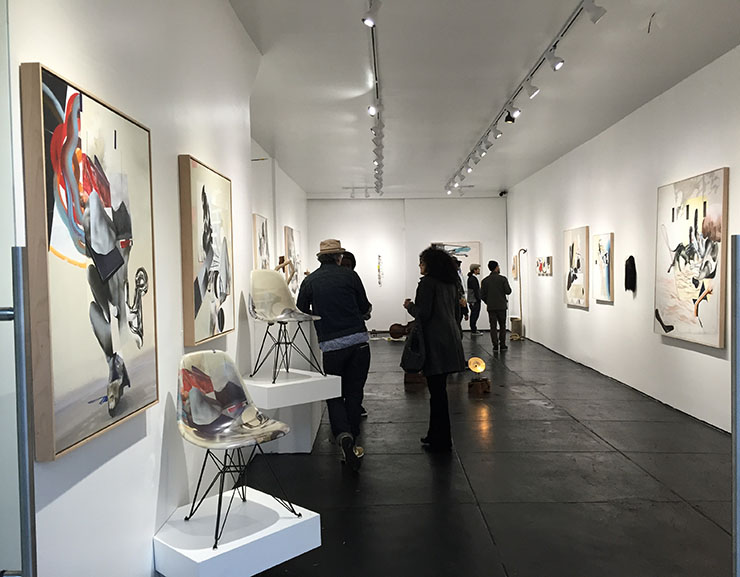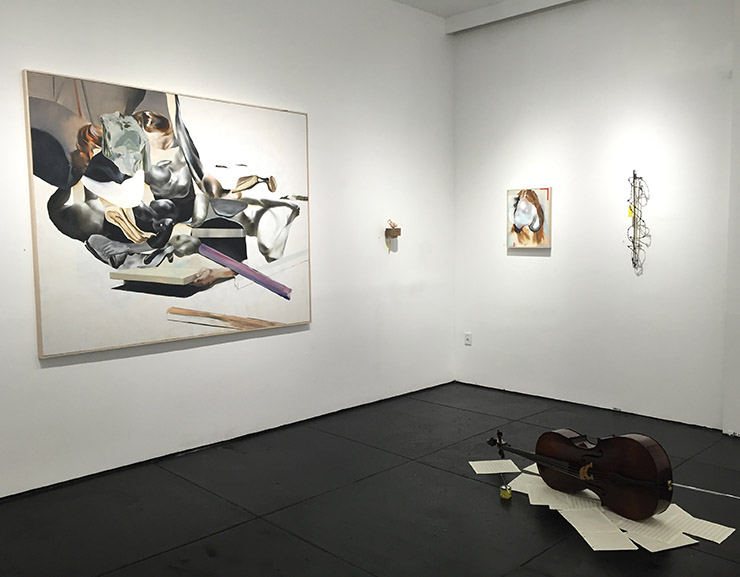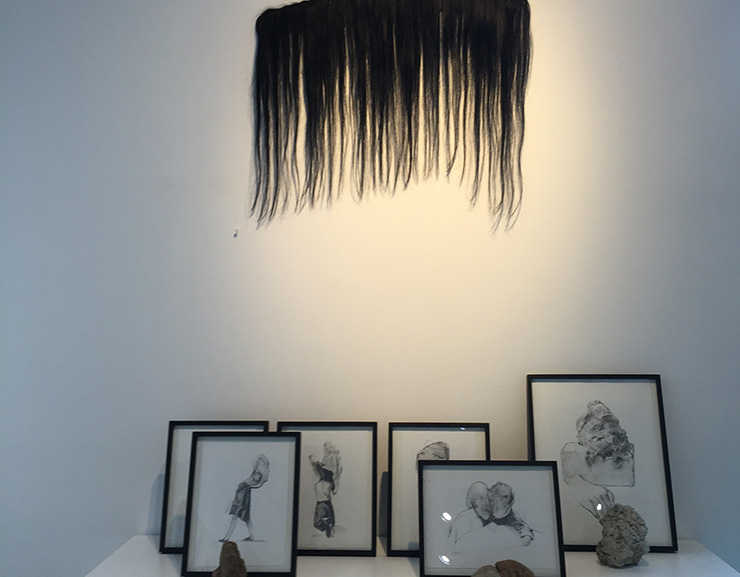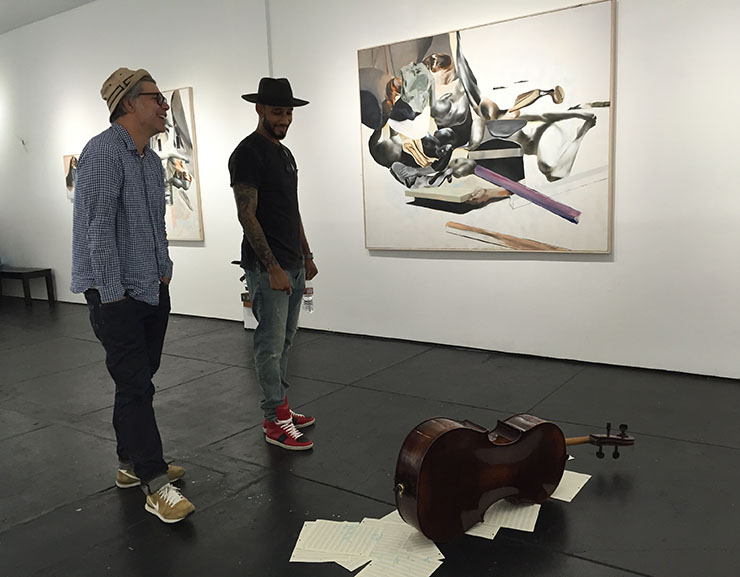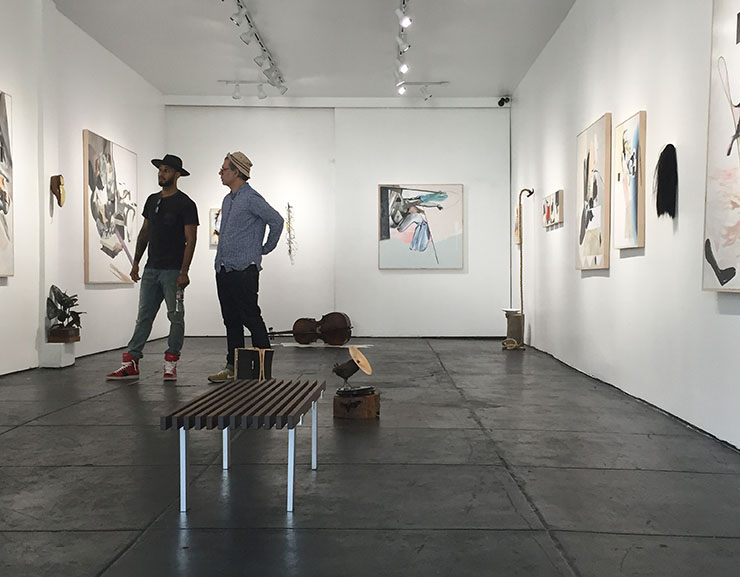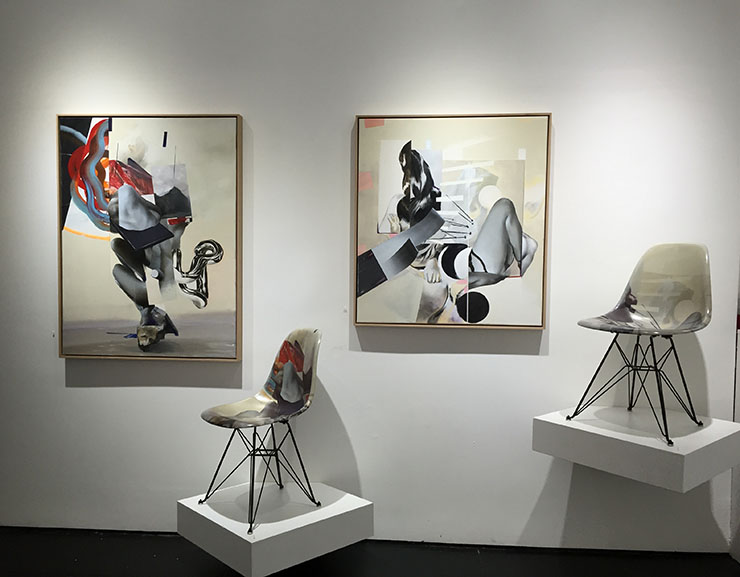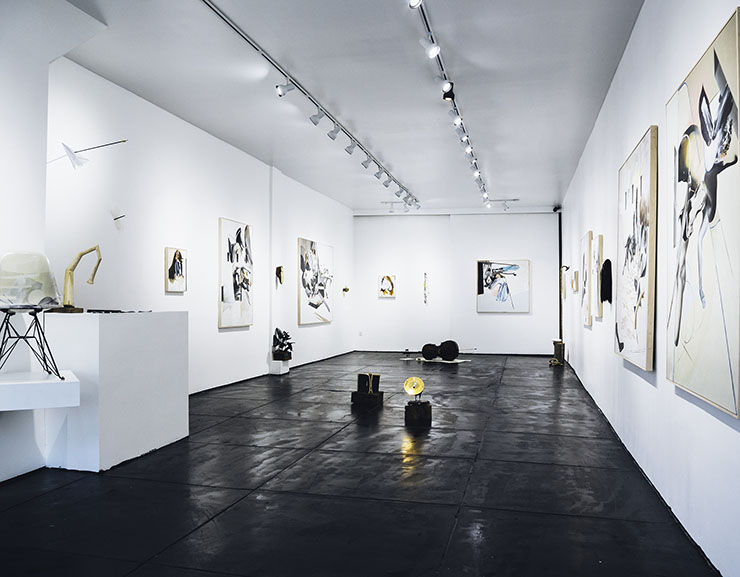 Featured images: Toowee Kao. Courtesy of IWISHUSUNToowee Kao with Swizz Beats A preview of Jaybo Monk's show at Soze GalleryAll images courtesy of Toowee Kao and Soze Gallery
Follow These Galleries
Los Angeles, United States