In Richmond, Curiot and ASVP Paint a Mural to Support Youth
From the Civil War to the Civil Rights movement, Longwood has served the higher education needs of Virginia and the country for over 175 years. This renowned institution has now partnered with the Richmond Mural Project to bring together internationally acclaimed artists to the region for the public to enjoy.
Recently redesigned, the home of SPARC (School of the Performing Arts in the Richmond Community) has been the canvas for this project. The building has been "wrapped" on three sides by an international line-up of artists that includes Curiot and ASVP.

Establishing Richmond as a Landmark Art Destination
A yearly art event, the Richmond Mural Project has a goal of creating over 100 murals by world-renowned talent in 5 years, in order to bring exposure to the city and establish it as a landmark art destination.
As Longwood University's Vice President for Strategic Operations and CIO, Victoria Kindon explains, the institution is very excited to see this project come to life.
Longwood is proud to support the arts and this project in particular as it will help this wonderful school, a centerpiece for regional arts training and experiences.
Serving youth, schools, families and communities throughout Richmond and across Virginia for more than 35 years, SPARC provides confidence, creativity, and character to generations of young people through a range of classes, workshops, camps, productions, and other programs taught by professional teaching artists.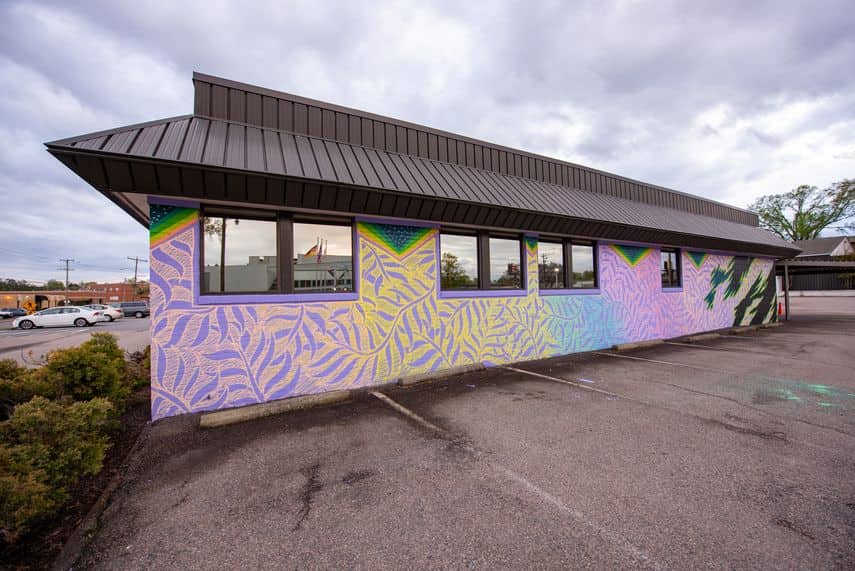 Curiot and ASVP
A Mexican street artist, Curiot is known for unique murals featuring anthropological symbols, myths and history. By exploring Mexican culture and folklore through street art, he created his own world of mythical half-human, half-animal creatures. The creatures are often portrayed surrounded by small people who honor them and celebrate their presence. For this project, Curiot created a dynamic piece which will liven up the darker areas under the walkway.
An artistic duo from Brooklyn, ASVP is known for their graphic style melding Eastern and Western iconography with advertising, pop, and comic book culture. In their unique, multi-layered works, they combine classic eastern and western imagery with bold typographic elements and bright, pop-inspired color. Famous for their iconic imagery and attention to detail, ASVP have been a staple in the New York City street art scene for almost a decade now. On this occasion, ASVP incorporated a performance art inspired piece.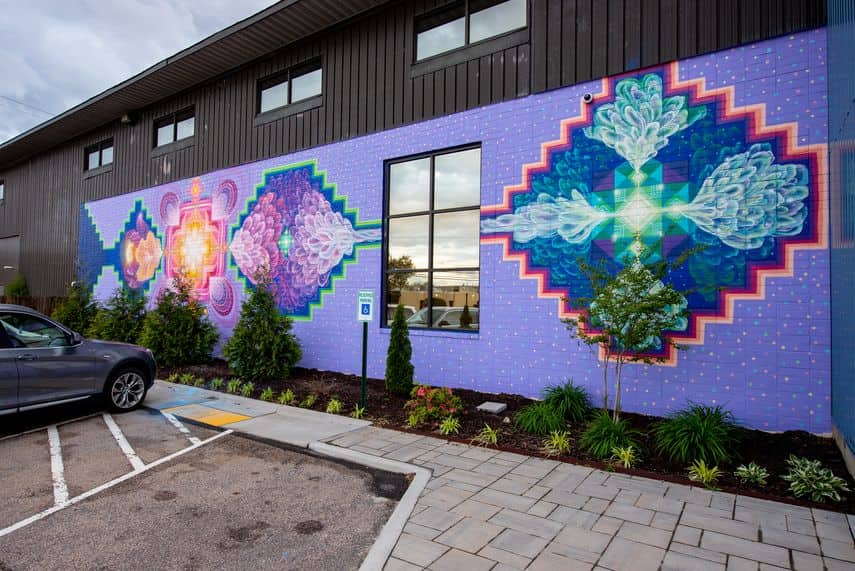 Longwood Mural Project in Richmond
The artists have been working on the murals approximately one week, between April 18th and April 23rd, 2018. After a Sneak Peak Reception where the public had a chance to see the works in progress, murals are now permanently adorning the walls of SPARC.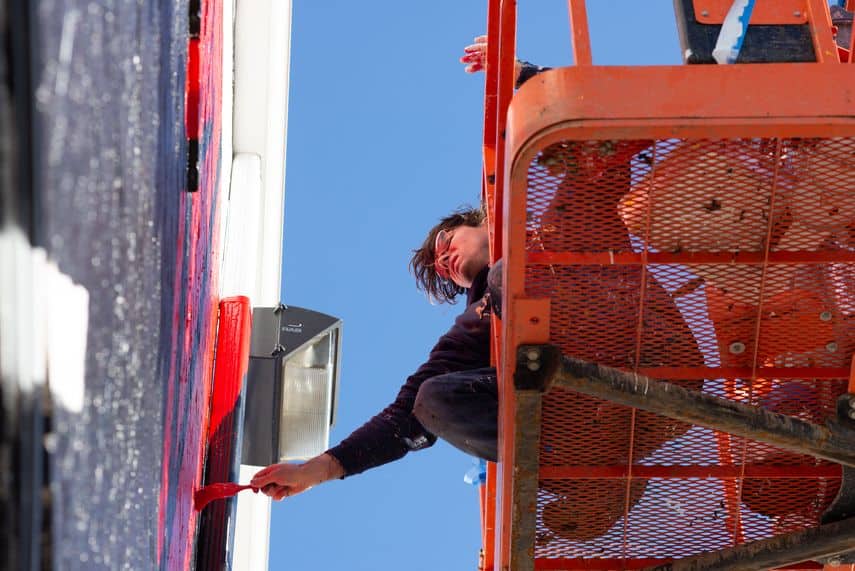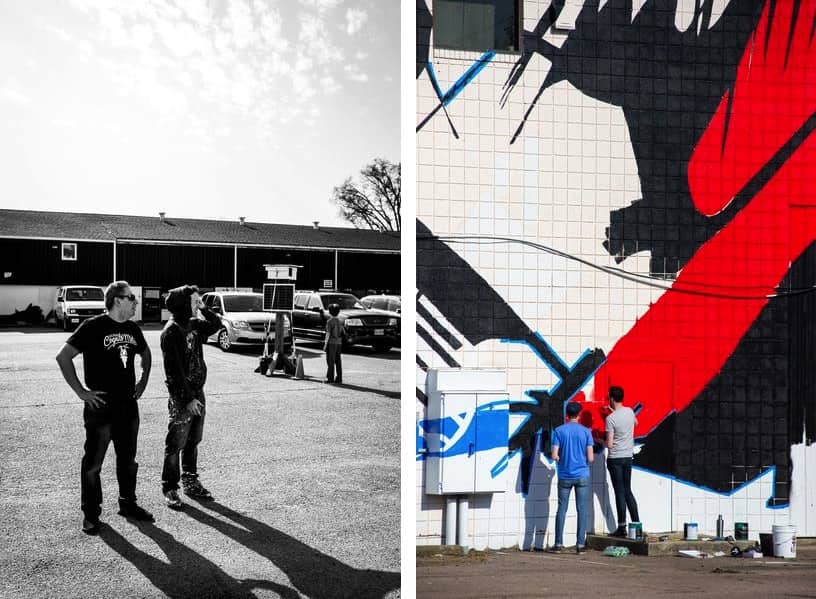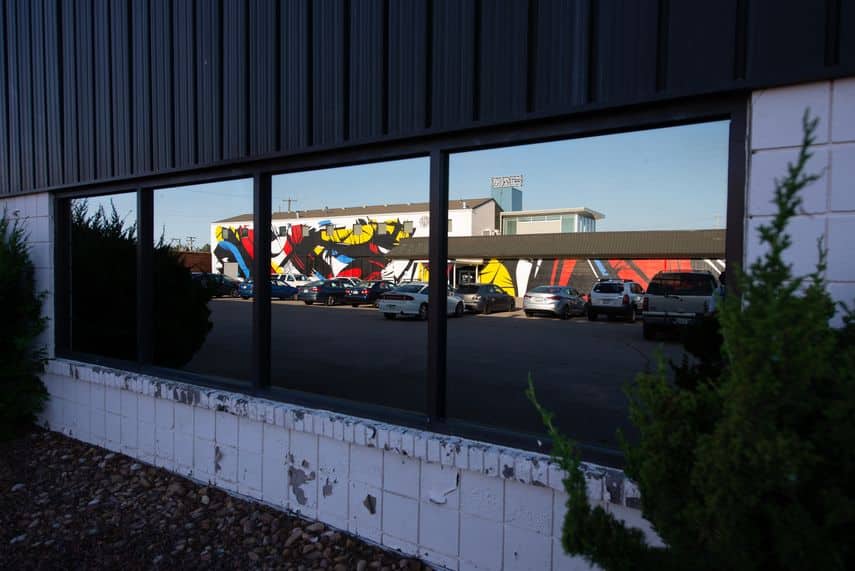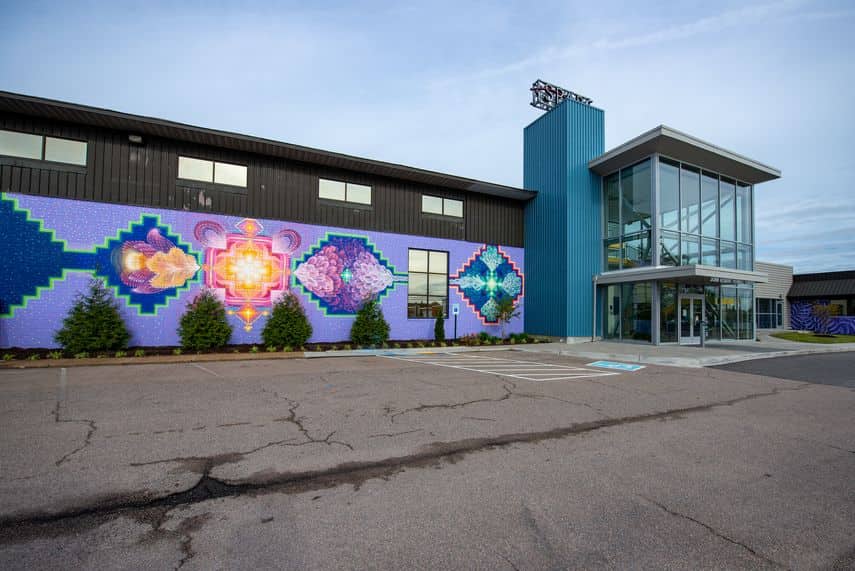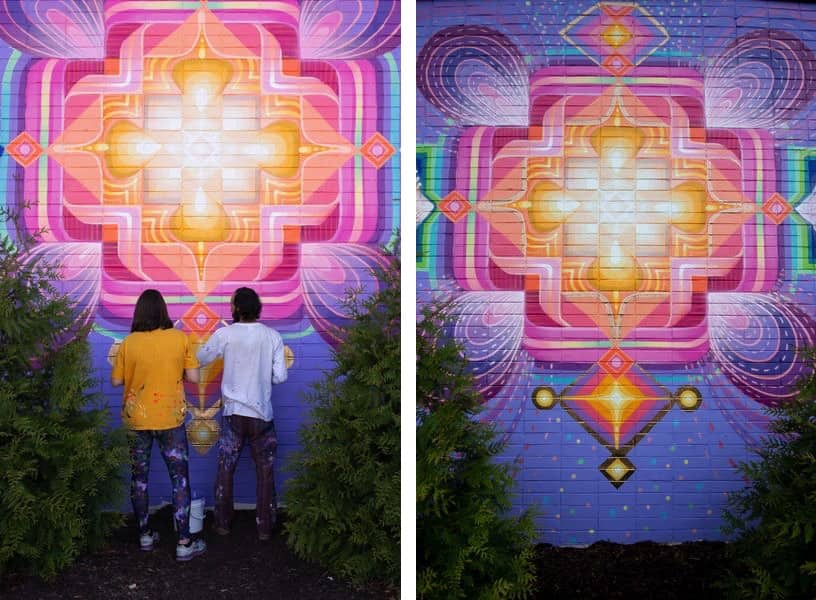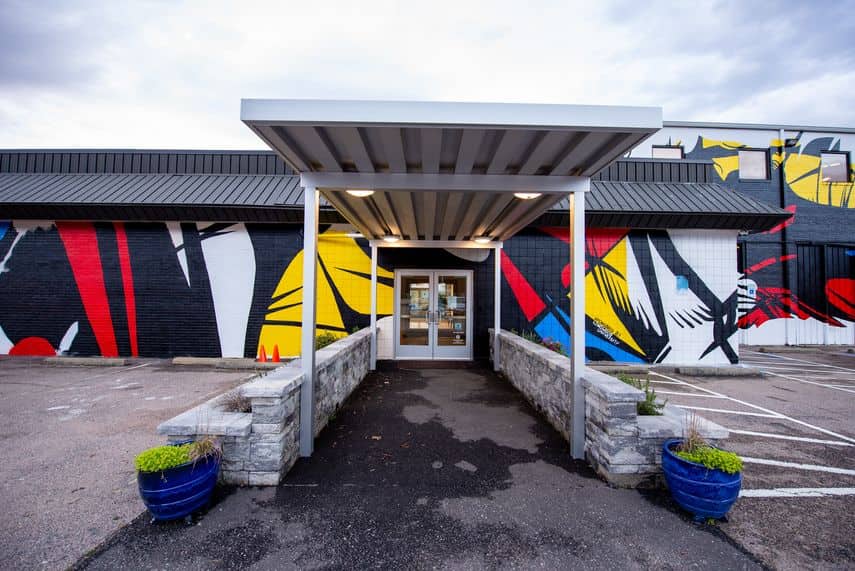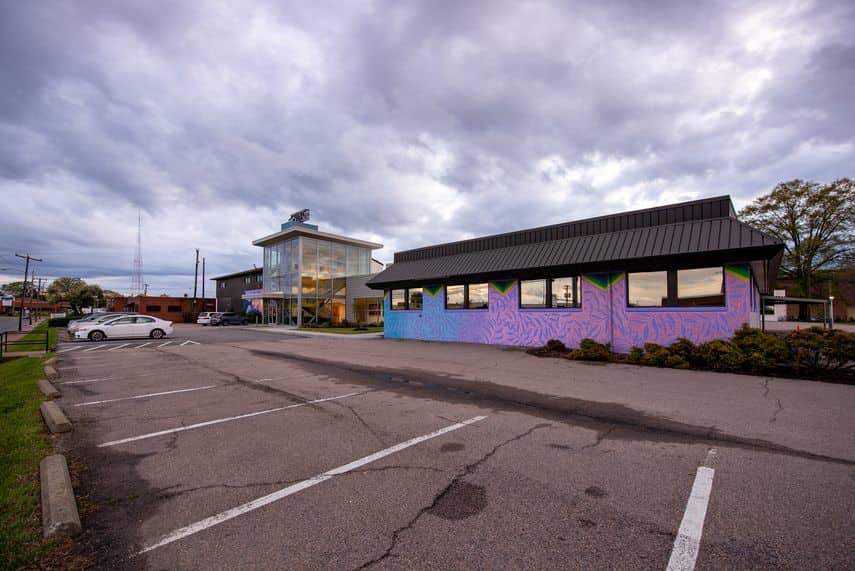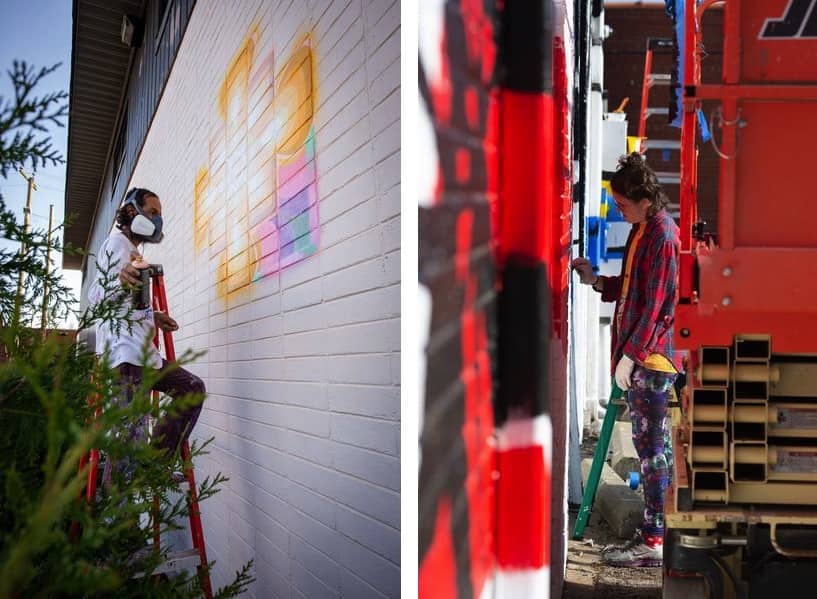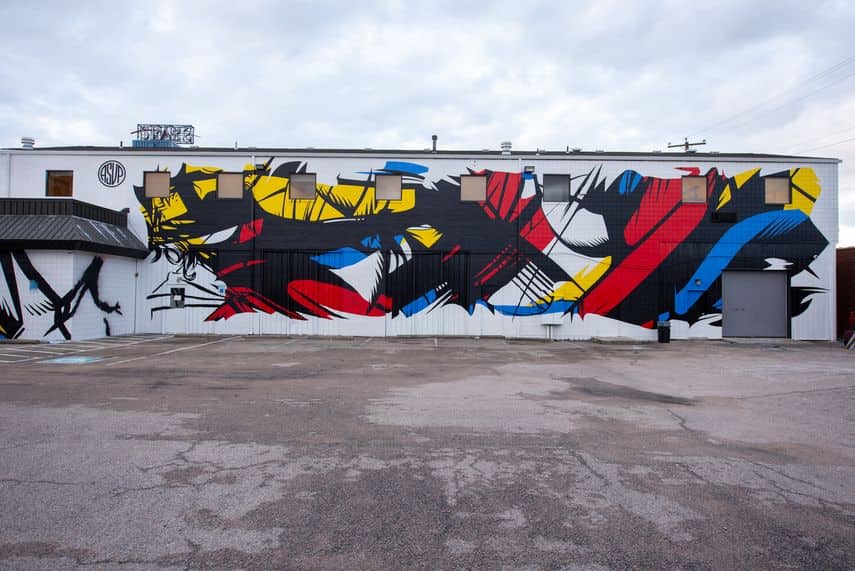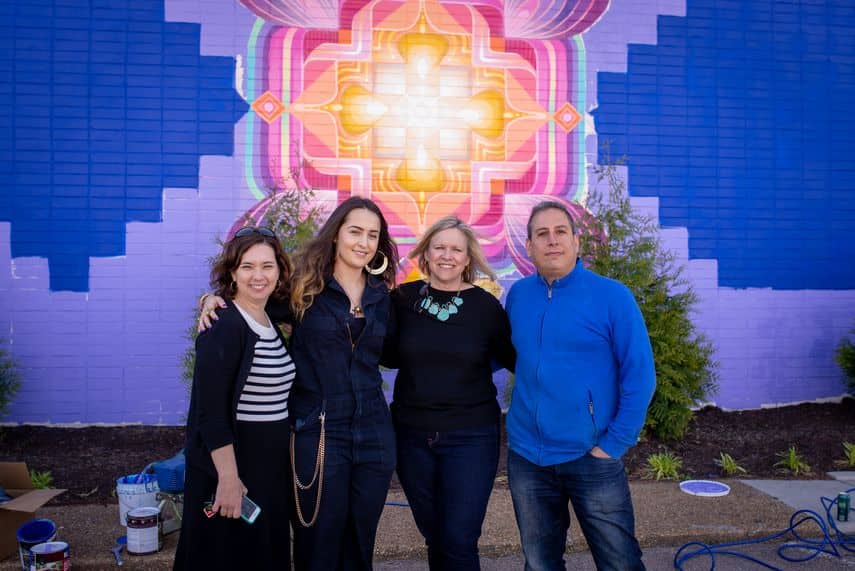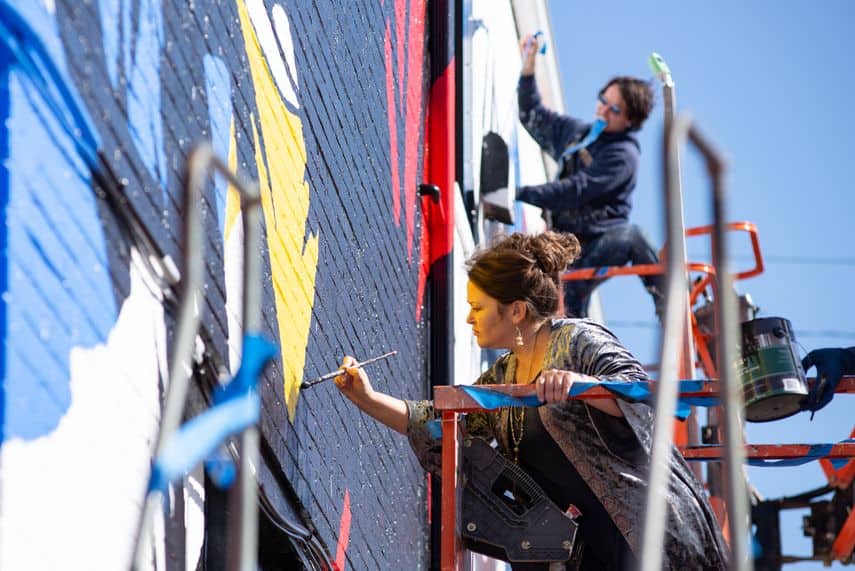 Feature images: Longwood Mural Project in Richmond. Photos by Marc Schmidt.
Follow These Galleries
Saarbrücken, Germany

New York City, United States

New York City, United States