Cynthia Westwood: Representation of Female Body
Do you find it unusual that in our Provoke! Section we present works by a female artist? You shouldn't. Art that can be connected with erotica is not reserved exclusively for male artists. It would be quite chauvinistic to expect that naked women are subject-matters only in male artists' works. We have written many articles about extraordinary female artists (in our Top 10 Section we wrote about the popular contemporary female sculptors and photographers, as well as about female collectors). Cynthia Westwood is an amazing painter and artist and she is best known for her extraordinary oil paintings of naked women taking a bath.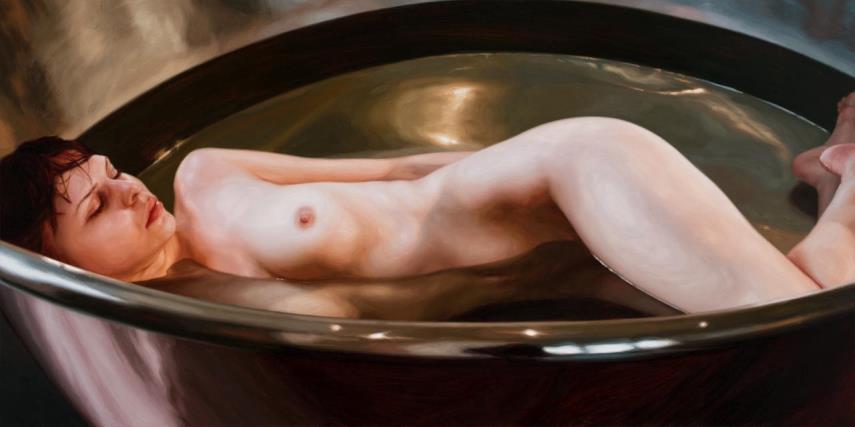 About Cynthia Westwood
Cynthia Westwood was born in Texas, United States and she lives and works in London. She graduated from Massachusetts College of Art in Boston and she obtained a Master degree at the Graduate School of Figurative Art of the New York Academy of Art. Westwood's work is concentrated on representation of female body in compositions characterized by cold and artificial lights. She usually paints in oil, while her compositions are full of contrast. There are pink and red colors, and on the other hand the clarity and coldness of perspective. Female figures on her paintings are usually naked, but the intimate parts of body aren't exposed, as it is case in paintings by Riccardo Mannelli or in photographs by Hans van der Kamp. We can identify numerous characteristics of erotic art in Cynthia's work, but don't think that erotica plays a central role in it. For example, there aren't any elements of fetishism or S&M, as you would find in photographs by  Jiri Ruzek or by Oliver Rath.
Cynthia Westwood and Feminism
Although the Cynthia Westwood's art is not directly involved with feminist art, and the fact that she (as a woman) portraits nude women does not mean her art is a feminist one. However, her works depict a feminist vision of a woman who does not feel exposed by the public or the artist's presence. Women in Westwood's paintings are not subjugated to any patriarchal stereotypes or prejudices. That is why her work can be seen as a contribution to the art feminist movement. Finally, the very fact that elements of erotica can be identified in Westwood's paintings does not exclude them from feminist art. Erotica and feminism can go together.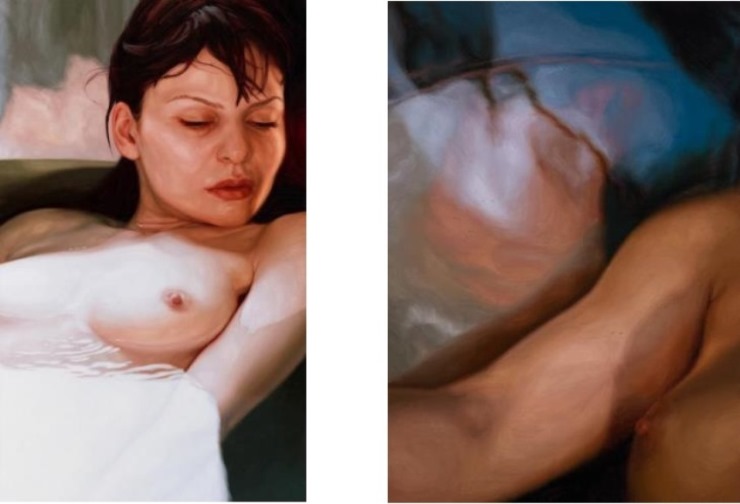 Cynthia Westwood and Erotica
Westwood's paintings are realistic and intimate. Although this type of art is dominated by men, the artist's approach is characterized by naturalness and confidence. Women on paintings avoid direct eye contact; however they allow both the artist and the observers to access to view and contemplate their bodies. But they don't give what men would usually expect in erotica, which is unconditional accessibility. There are not pornographic elements or sexual exchange here, only beauty and intimacy.
If you like erotic art, sign up for MyWidewalls, and follow our Provoke! section!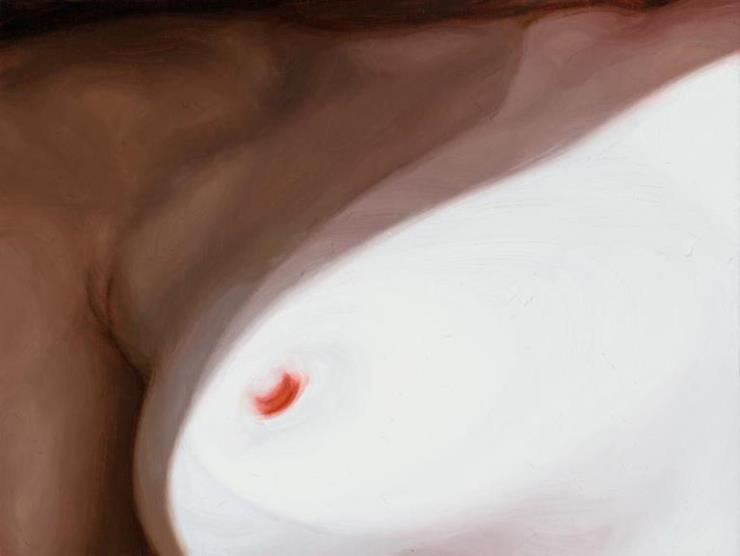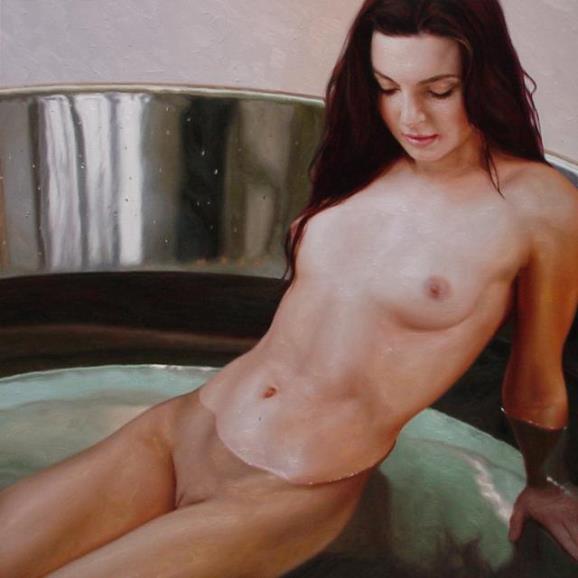 Featured Image: Cynthia Westwood – Zinc Tub, Oil on linen Cynthia Westwood – Underwater 2, Oil on linen (courtesy of cynthiawestwood.com)
All images used for illustrative purposes only.