DMV in Berlin
Da Mental Vaporz (DMV) are about to takeover Berlin! BC gallery announced a DMV crew exhibition for April 26, which will feature all new artwork by Kan, Gris1, Jaw, Sowat, Blo, Lek, Bom.k and Brusk. The exhibition is entitled 'The Wall', evoking their street art practice in a word that encompasses all the desires and tendencies of many urban contemporary artists. 'The Wall' will be on view through May 31, 2014, while the Berliners will have a unique chance to enjoy the works of one of the most artistically progressive art crews. Da Mental Vapors crew creates large scale murals, channeling their collective creativity and mutual inspiration. The DMV exhibition at the urban and contemporay art gallery will showcase an installation created on scene specifically for the show.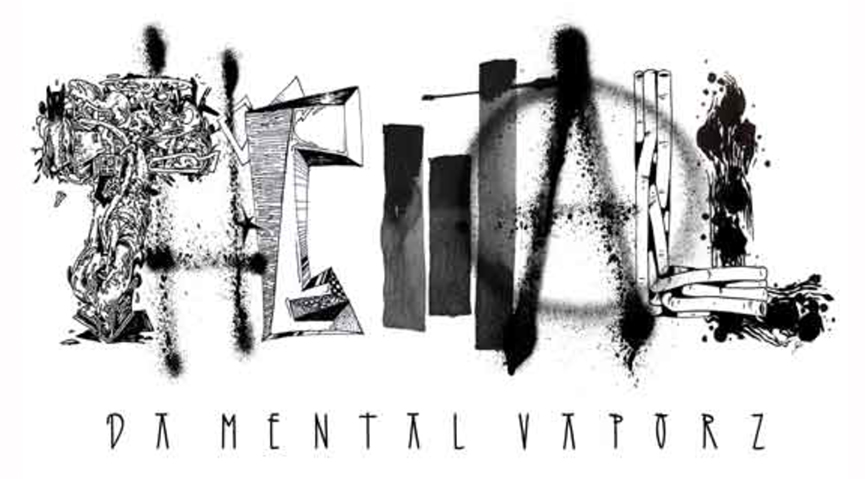 The Wall
'The Wall' exhibition will present walls enlivened by DMV graffiti in various urban environments, each alluding to a major movement. There will be everything, from the subway train graffiti to pop art, riding across the ideas of surrealism, abstraction, cubism and abstract expressionism. The synthesis of all these styles may appear impossible at first, but as one really absorbs the work of DMV, it becomes apparent that the crew achieves a state of harmony, in their dynamic, tense, but well composed artwork. They create their work by using a number of techniques, but the prefer  spray paint, acrylic paint and mixed media.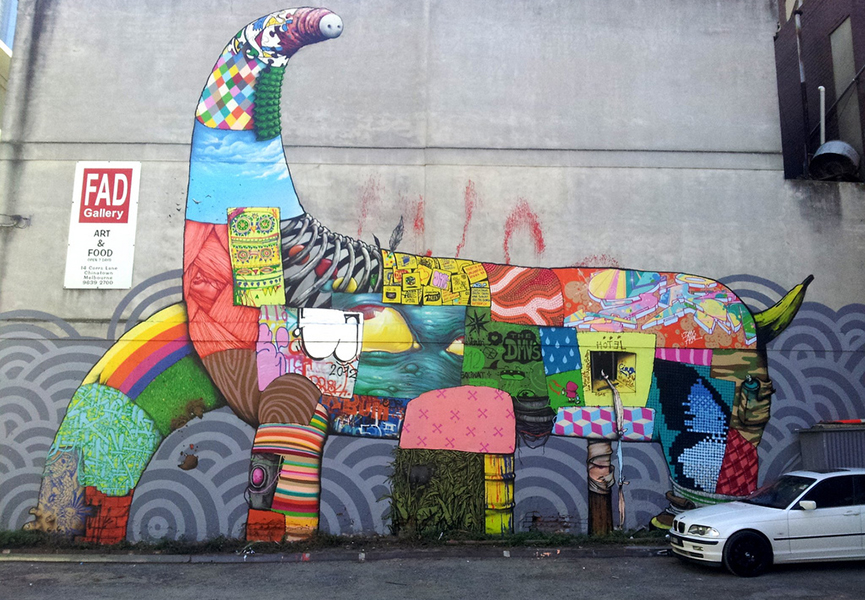 DMV Crew
There are ten members in the French DMV Crew: Blo, Brusk, Bom.k, Iso, Dran, Kan, Lek, Gris1, Jaw and Sowat. Each of the group's representative possesses a singular style, special, unique and characterized by different line-work, spraying technique or thematics. However, when DMV crew acts and exhibits together, their individual expressions contribute to an energized and harmonious whole. Intriguing because it successfully unites the seemingly un-unitable. Following their initial premise that helped coin the name of DMV (The Vapors of the Psyche), the collective is dedicated to opening up the trapdoors to the deepest wells and the most hidden corners of human psyche. Every one of these pondering urban creatives conjures a fragment of the piece, helping assemble a rich, multilayered, recognizable style. The group references and celebrates the important movements of the 20th century art, without emulating one in particular.