Together for the First Time! Dalek and Buff Monster at GR Gallery
Promising to be a true spectacle for the fans of street art, Spaced Out will be a mesmerizing double-solo show featuring works by two legendary figures of graffiti writing, James Marshall (aka Dalek) and Buff Monster. Held within the halls of the GR Gallery, this will be the first time these two artists are a part of the same show.
Spaced Out will present us with sixteen new artworks, including paintings, editions and installations. All of these pieces were expressly created for this occasion and have a goal of sucking the visitor straight into a psychedelic cosmos defined by mysterious characters and unpredictable colorful shapes the two painters extracted from their street portfolios.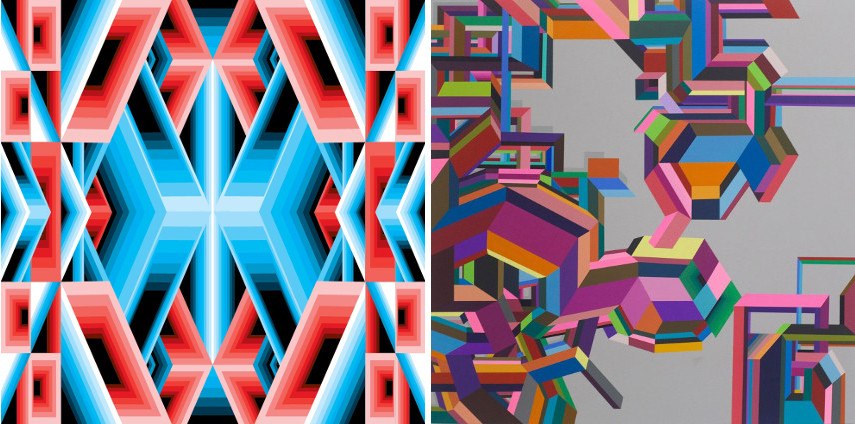 Spaced Out
Ultimately, Spaced Out will attempt to both investigate and juxtapose the latest artistic outputs of the two internationally known and brilliant artists. Dalek and Buff Monster do not only share an affinity for street art, but are also deeply connected through a witty and cutting edged visual aesthetic, which makes the fact they never participated in the same show even more bewildering.
By inventing intriguing characters and turning their pictorial home into one defined by colorful and distinguished shapes, Dalek and Buff Monster created a stylish visionary world that reflects the state of today's society.
Furthermore, they did their best to make the transition from a street surrounding to a gallery setting as smooth as possible, something street artists typically have a lot tougher time doing.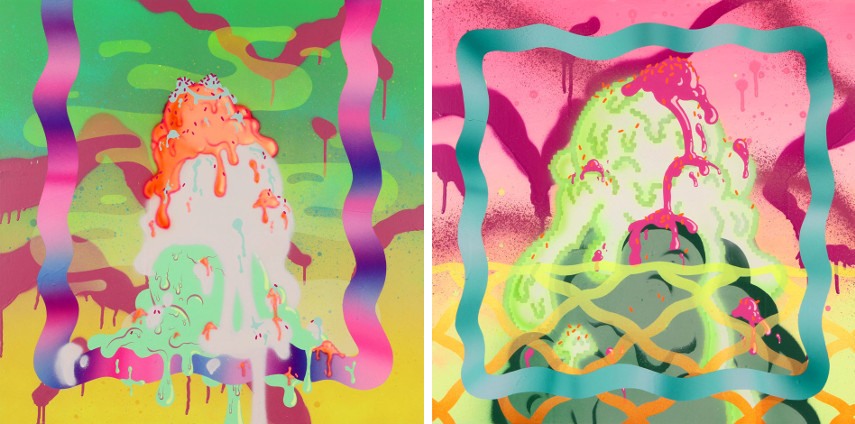 The Artists Behind the Show
For the upcoming show, Dalek will mostly rely on his alter ego, the Space Money, to get his messages across to the viewers. The artist uses this character to expresses his emotions and ideas, primarily interpreting the idea of humans being lost in an endless sea of technology and over-convenience.
Buff Monster, the other side of the Spaced Out coin, will deliver his vision of the world by relying on captivating, typographic and apparently happy characters living in bubbly landscapes full of creative energy.
Dalek and Buff Monster have known each other for a very long time and have always held each other's work in high regard. As a location for their first collaborative show, the two decided to go with New York City's Bowery, an iconic spot for exploring the boundaries of street art that still serves as a symbol of urban art spirit.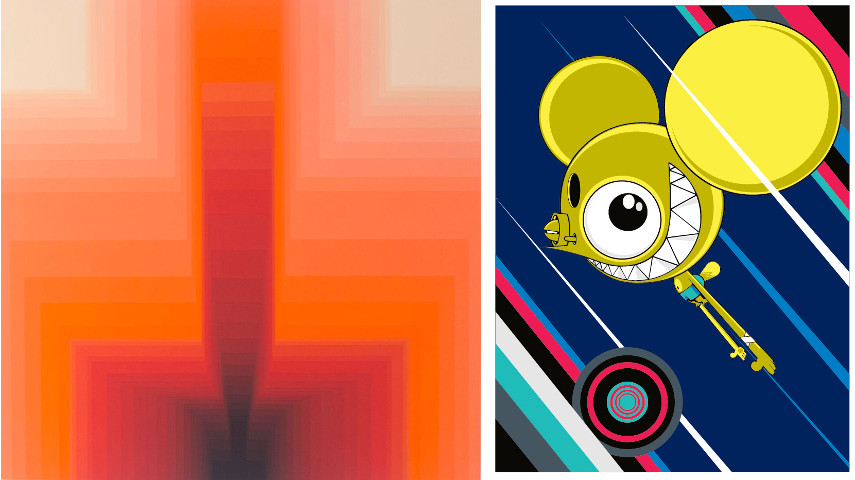 Dalek and Buff Monster Art Exhibition at GR Gallery
For this ambitions new project, Dalek and Buff Monster also prepared an astonishing design planning that will completely reinvent the art gallery space and give it the ability to disorient and surprise the viewer, hurling him into a funky and profound dimension in the process. Furthermore, the two artists will also work in symbiosis to produce a collaborative mural on the walls inside GR gallery.
Spaced Out, a duo exhibition of Buff Monster's and Dalek's supreme creations, is set to take place between the 8th of March and the 28th of April 2018 at GR Gallery in New York City.
Featured image: Buff Monster – Untitled (detail), 2018, 18 x 18 in. All images courtesy of GR Gallery.
Follow These Galleries
Paris, France

Los Angeles, United States