Dalek with the Redistribution of Destruction Exhibition Coming to Jonathan LeVine Gallery
Great beginning of 2016 at the New York-based Jonathan LeVine Gallery! This amazing art space had quite successful year (let us just mention Gary Taxali exhibition entitled Hotel There that took place in November and December, Inventory – a solo exhibition of Augustine Kofie also in November and December, and the exhibition of Stephan Doitschinoff entitled Three-Planet Lifestyle that took place in September and October). Yes, we saw a number of amazing exhibitions at Jonathan LeVine in 2015! However, the gallery is entering the New Year with amazing exhibitions, so our great expectations will certainly be met. Parallel with Interesni Kazki exhibition at Jonathan LeVine, the Gallery also organizes Dalek exhibition – a show featuring a series of new paintings by James Marshall (Dalek).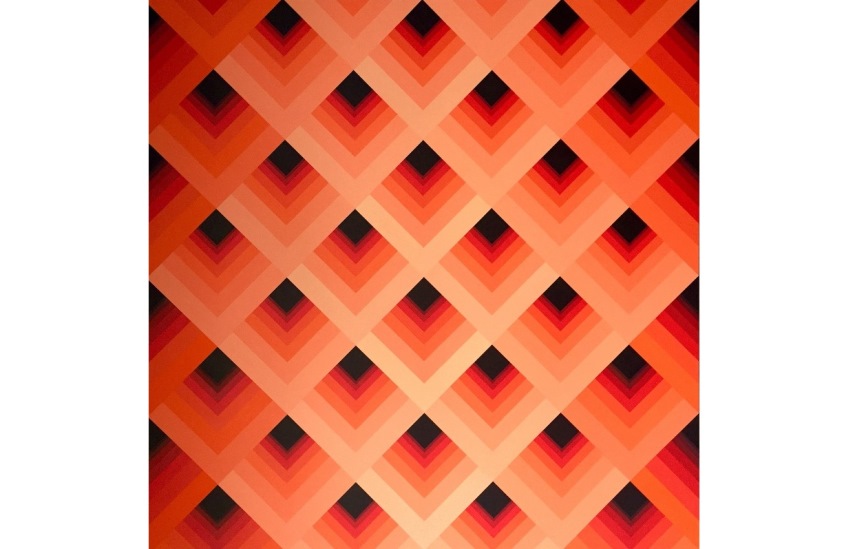 From Iconic Space Monkey to Abstract Aesthetic – The Art of Dalek
James Marshall, better known as Dalek, is an American painter, born in 1968. The artist is currently based in North Carolina. After graduating anthropology and sociology from Virginia Commonwealth University in 1992, he finished BFA from the Art Institute of Chicago in 1995. And precisely in 1995, he created his Space Monkey character and took the name Dalek, creating a unique aesthetical approach that merges street art, cartoons, Japanese pop and the energy of the urban punk scene. Dalek is probably best known for his Space Monkey character, a "grinning and malevolent" version of a human being. However, Dalek's style and artistic approach has changed a lot. It was 2001, when he reached a major turning point in his studio practice while working as an apprentice to the world-renowned artist Takashi Murakami. He has slowly begun to create works that could be labeled as geometric abstraction. From 2007, when Marshall had a debut solo show at the gallery, his work has significantly evolved.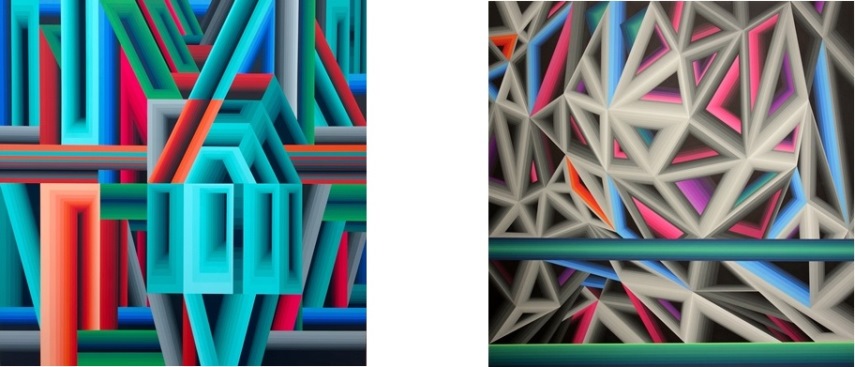 The Redistribution of Destruction
Works created by Hames Marshall – Dalek in the last several years are not characterized by his famous Space Monkey. By 2010, Dalek stopped using his famous moniker to reveal his true name and started creating paintings that reduced the Space Monkey and his surroundings to their basic underlying linear components. The exhibition at Jonathan LeVine Gallery – The Redistribution of Destruction – celebrates a new approach by the great artist – bold, flat colors form planes of space that are impeccably separated by precise geometric line-work. Giving the impression of movement, his pairing of vivid shades evokes a three-dimensional depth and engages viewers with varying optical perspectives. The character that once defined Marshall's work is now only a starting point for paintings rich in complex layers, illustrating the push and pull of forces he sees in contemporary life. It's an ever-expanding, contracting barely breathing universe, contemplating suffocation while simultaneously hovering over the consequences of not exploring further the options that no longer lay waiting in the back of the coat room.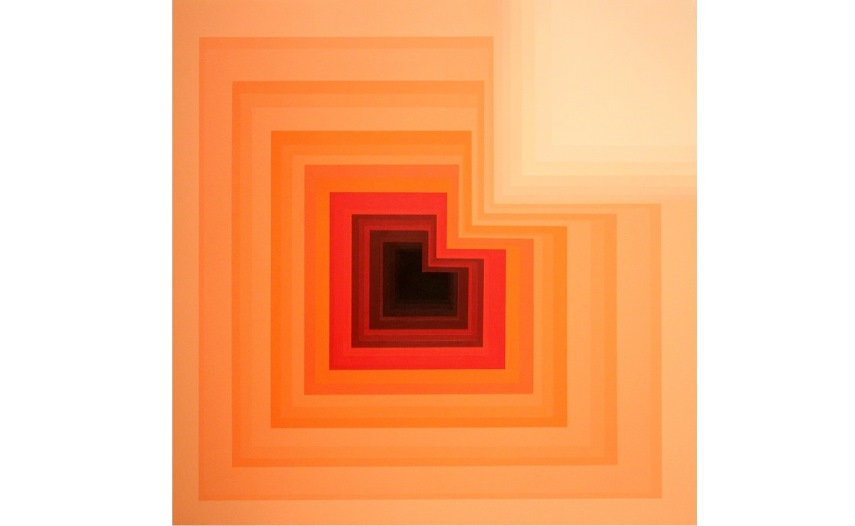 Dalek Exhibition at Jonathan LeVine Gallery
The Redistribution of Destruction is the artist's third solo exhibition at the Jonathan LeVine Gallery. The show marks Marshall's return to the New York art world after a five year hiatus during which he perfected a purely abstract aesthetic. So, the exhibition is a must-see event for all art lovers, and those who are following contemporary art. Come and see how the work of amazing artist known as Dalek has evolved. The exhibition entitled The Redistribution of Destruction will be on view from January 9 until February 6, 2016 at Jonathan LeVine Gallery, on 529 West 20th Street in New York City, USA. The opening reception is scheduled for Saturday, January 9, 6 – 8pm.
Featured Images: James Marshall Dalek exhibition at Jonathan LeVine, detail. All Images courtesy of Jonathan LeVine Gallery
Follow These Galleries
Jersey City, United States