€11 million for Hirst's Golden Mammoth
Damien Hirst's famous golden calf sold for 13 million Euros in 2008. The latest ambitious creation in his "Natural History" series, a 10,000-year-old mammoth skeleton, gilded in 24-carat gold leaf and encased in a giant gold-framed tank, pulled a few millions less but they all went to charity. The three-meter mammal has been sold for 11 million Euros at the 21st annual Cinema Against AIDS celebrity auction in Antibes, France last week.  Entitled "Gone But Not Forgotten", it was bought by Leonard Blavatnik, the Ukrainian-born owner of Warner Music and Britain's fourth richest person.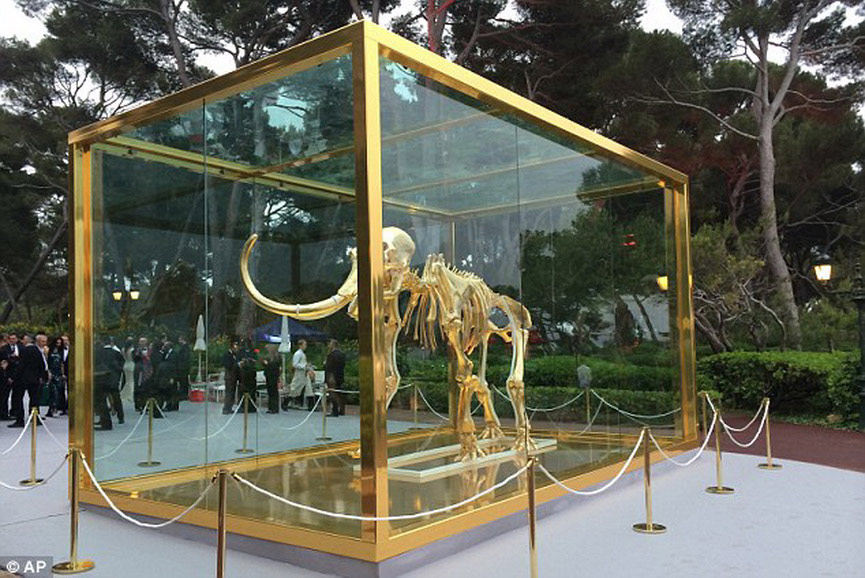 Natural History
The world's richest artist bought the skeleton last year and afterwards spent weeks with his team at Science Ltd, in Stroud, Gloucestershire, to take apart every bone from it. The bones were then delicately painted with thousands of pieces of paper-thin gold with feather-light brushes at Science Ltd, in Stroud, Gloucestershire, before the skeleton was reassembled. Its new owner conceded that he doesn't yet know what to do with such an important artwork. Yes, it's hard to be a billionaire and one of the few people in the world who now privately owns Hirst's piece of natural history.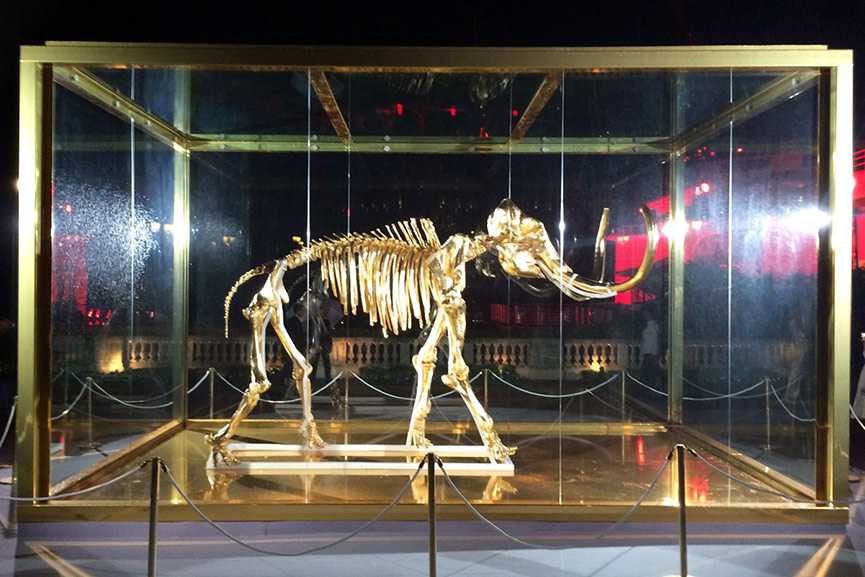 Trip to Space
The precious mammoth was one of many auction items sold to raise money for AIDS research, but the sale of Hirst's artwork marked the success of the entire event, which raised a total of 27.8 million Euros. The amfAR gala is one of the highlights of the Cannes Film Festival attracting support from global stars such as Sharon Stone, Leonardo DiCaprio, Paris Hilton, Heidi Klum and George Clooney. The evening featured other interesting auction items, like a trip to space with DiCaprio on board the Virgin Galactic, which fetched 700,000 Euros.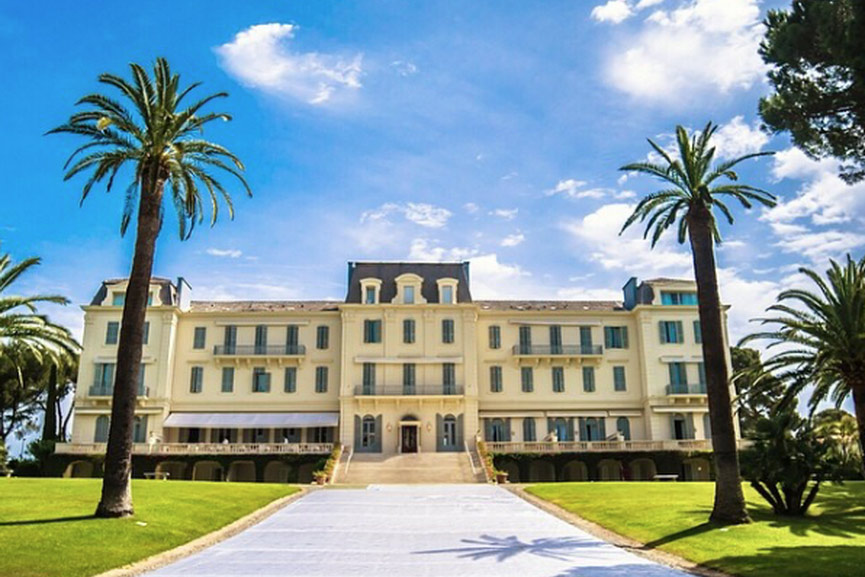 Sharon Stone
Sharon Stone, amfAR's global fundraising chair, said in between tears at Cinema Against AIDS 2014: "Now we have a cure for pediatric AIDS, and we did it together." In the course of its 25-year history, amfAR has invested more than 285 million Euros in its programs, spawning numerous significant advances in HIV prevention, treatment and care. These accomplishments have helped save the lives of countless people around the world living with HIV/AIDS or vulnerable to HIV infection.