The Damien Hirst Pills are Cause of Yet Another Art Lawsuit
It seems there is a rising trend among artists to file lawsuits against one another. Every week or two, an artist is being sued for whether appropriation, plagiarism or copyright infringement. Last week it was Richard Prince, and this time, Damien Hirst pills bracelets are in the center of the controversy. A Canadian artist Colleen Wolstenholme has accused Hirst of copying her Pill Charms and Pill Charm bracelets and she's filing a lawsuit against him. According to Wolstenholme, Hirst is responsible for 'willfully and wrongfully copying, creating, manufacturing, distributing, and/or selling [works that infringe Wolstenholme's] on an ongoing and continuous basis.'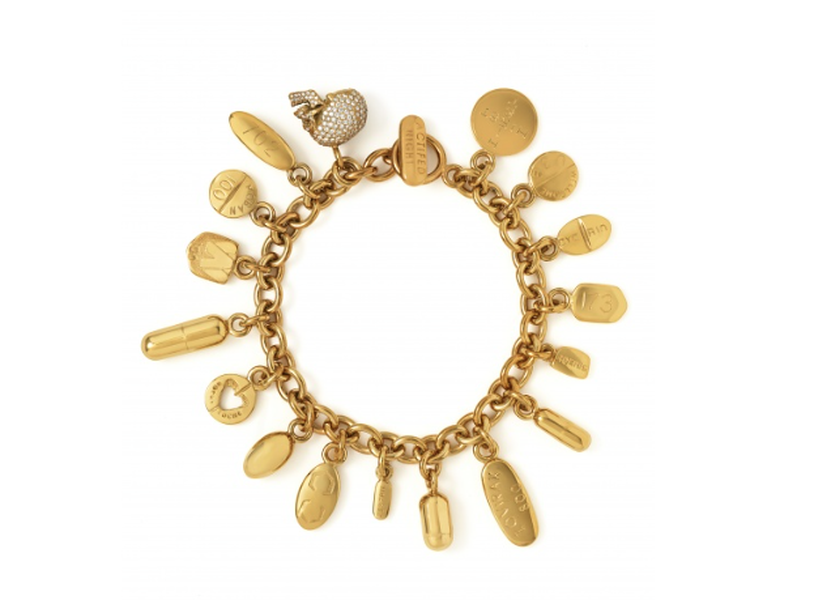 The Accusations
Wolstenholme claims that she first started creating jewelry from three-dimensional sculptures derived from lost-wax castings of pharmaceutical pills in or around 1996. This jewelry, that is being exhibited at Art Mûr gallery in Montréal, has been secured by several Canadian copyright registrations and Wolstenholme has already applied for registration status in the U.S. for these designs. Retailed for between $1,000 and $3,500, these bracelets have been widely marketed online as well as in the United States and Canada and featured in various magazines and galleries. She also claims that Hirst has specifically copied the arrangement and the choice of the pills since both Hirst's and Wolstenholme's bracelets are composed of antidepressants and psychotropic medications.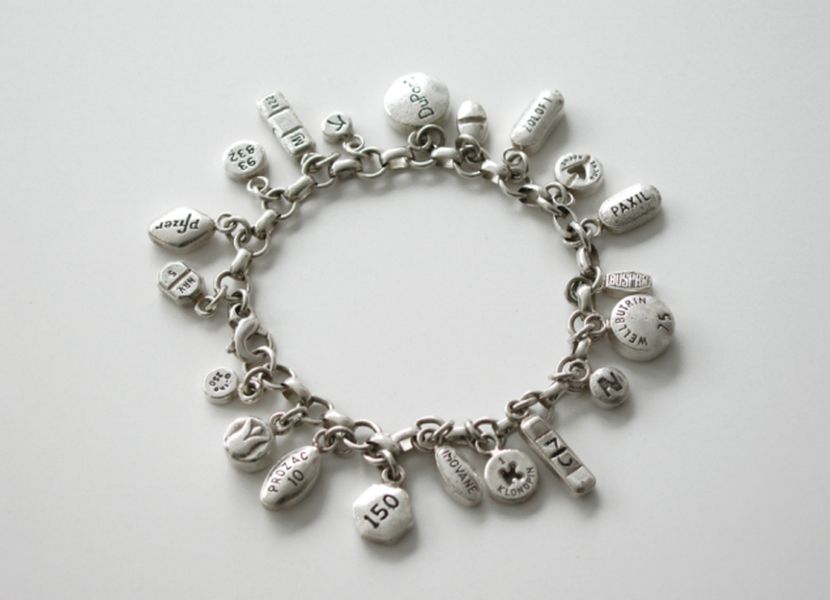 A Rather Notorious Career
To further prove her point, Wolstenholme has also emphasized that Hirst 'has [had a] rather notorious career, and has been the subject of numerous allegations of copying fellow artists.'  As you can see in the images, Hirst's controversial bracelets that are retailed for between $15,000 and $35,000 seem very similar to the ones the Wolstenholme is making. Thus, she is asking the court for damages including all profits that Hirst has earned from the sale and that he immediately and permanently ceases all retail of the mentioned bracelets.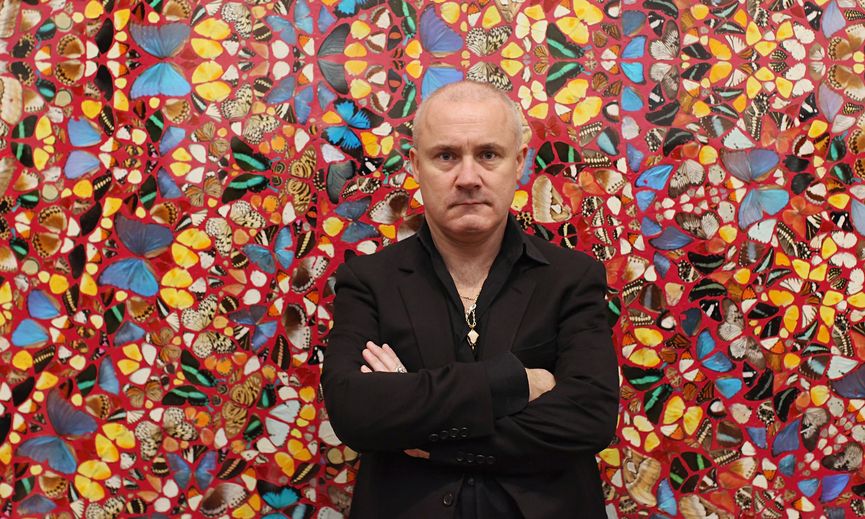 Series of Controversies
Throughout years, there has been a number of accusations that self-styled enfant terrible has been too 'inspired' by other people's work. In 2007, his former friend John LeKay claimed that Hirst's infamous diamond skull artwork For the Love of God was based on his own crystal skulls he created in 1993. In 2010, Hirst has been accused of plagiarizing another fifteen artworks over the years, including the crucified sheep, medicine cabinets, spin paintings, spot paintings, installation of a ball on an air-jet, his anatomical figure and cancer cell images. Apart from plagiarism, it was recently revealed that his sculptures exhibited at Tate Modern in 2012 have been leaking formaldehyde gas. Nevertheless, Hirst is still one of the richest artists in the world and his sculptures are currently exhibited in the group show in Kunstmuseum Basel and he will be also exhibiting at this year's Art Basel.
Featured image: Damien Hirst – Pharmaceuticals, via theguardian.com