Damien Hirst's Wunderkammer
Online auction house Paddle8 has partnered with artist Damien Hirst and Deyrolle, the renowned house of taxidermy and natural sciences in Paris, to present Damien Hirst avec Deyrolle: Le Cabinet de Curiosités, "Signification (Hope, Immortality and Death in Paris, Now and Then)", a special auction that will take place this October. The sale launches on Paddle 8 on October 14, with bidding through October 28.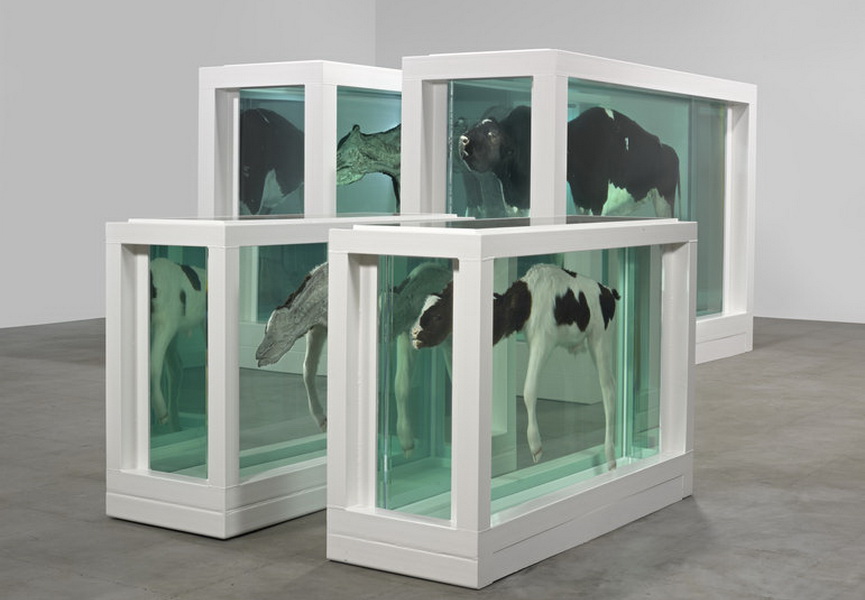 Hirst's Cabinet of Curiosities
Damien Hirst's cabinet of curiosities has been donated by the artist and will be sold to raise money for Victim, the conservation. The collaboration is intended to jointly benefit the artist's personal charity and Deyrolle's natural science education and conservation program. With this project, Hirst joins the rich lineage of artists who have been inspired by Deyrolle's rich collection of taxidermy and natural sciences since its founding in 1831.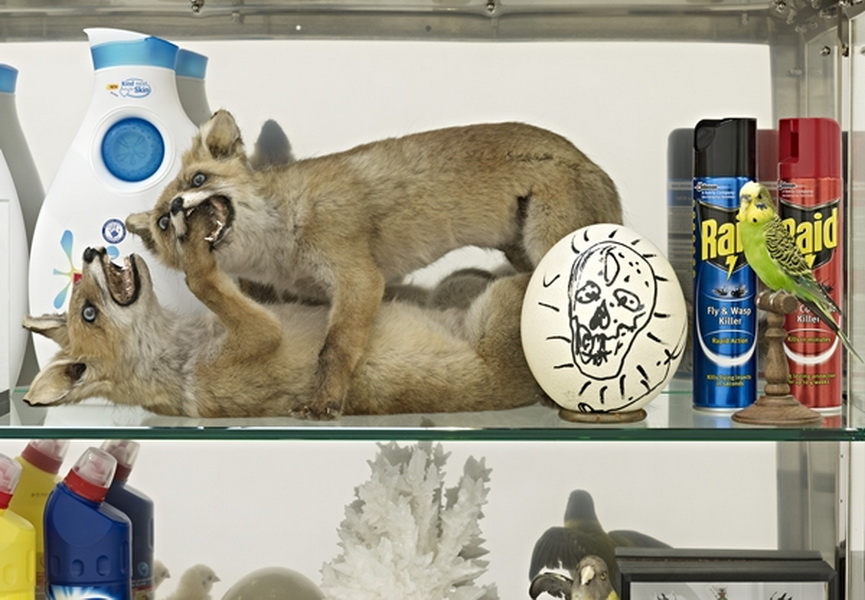 Deyrolle's Wunderkammer
Known for hanging animals in tanks of formaldehyde, Hirst's own contemporary interpretation of the Victorian wunderkammer derives from the artist's iconic series of stainless steel and glass Instrument Cabinets, conceived in the early 90s. Hirst has filled the wall-mounted cabinet with a cornucopia of taxidermy, entomology and skeletons, chosen by the artist from Deyrolle's extraordinary collection of natural specimen, which are displayed alongside manmade or appropriated objects. The new installation explores the complex relationships between nature and science, myth and reality, art and beauty, and life and death.
Each curiosity object in the cabinet has a corresponding paired item—signed and mounted—which the artist has grouped into 50 additional lots for auction in support of Deyrolle. The cabinet itself is on view in the Deyrolle emporium at 46 Rue du Bac on Paris's Left Bank since September 23 and remains on display until October 28.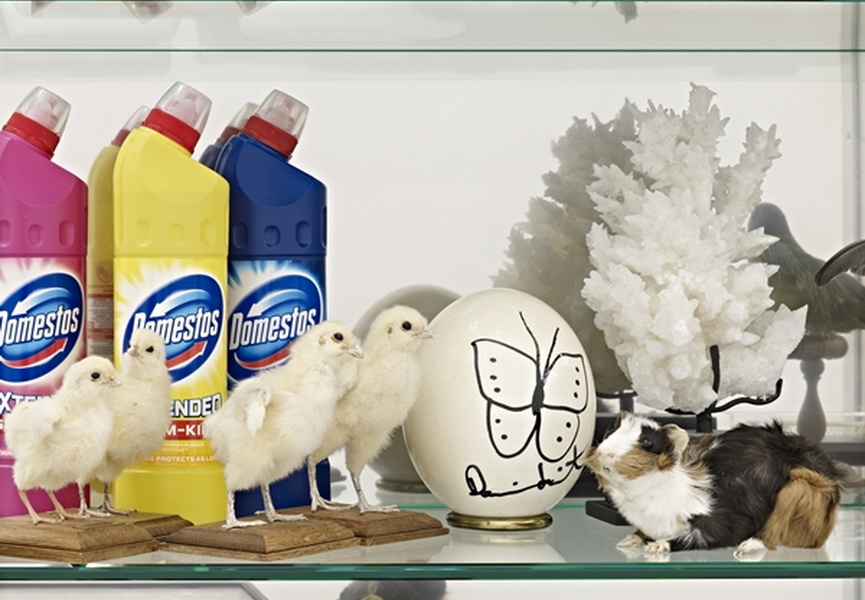 About Paddle8
Paddle8 is the auction house for the 21st-century collector. Its auctions showcase a dynamic range of collectible works, from museum-quality contemporary art and design to fine jewelry and design objects, through well curated online auctions, as well as benefit auctions in collaboration with non-profit organizations. Founded in 2011 by Alexander Gilkes, an auctioneer and LVMH veteran, and Aditya Julka, a Harvard Business School MBA and serial entrepreneur, Paddle8 has over 50 employees worldwide, with teams in New York, L.A., and London. Paddle8 is funded by the investors behind Uber, Vimeo, Buzzfeed, Paperless Post, Warby Parker, and Bonobos, among others, as well as art-world insiders including artist Damien Hirst, art dealer Jay Jopling, and Matthew Mellon.
[mc4wp_form]