Dan Quintana Exhibition at Hashimoto Contemporary - Inner Simplicity Diffused
The Los Angeles-based artist Dan Quintana is presenting his new work at Hashimoto Contemporary. Entitled Diffused, the solo exhibition will feature almost a dozen of new oil paintings, a number of charcoal drawings on paper and a large-scale mural. Quintana's signature imagery will mesmerize the viewer with its apt execution and intricate detail and skill. San Francisco's Hashimoto Contemporary is often the host of an eclectic blend of new contemporary artists, and Dan Quintana joins the roster with his solo show Diffused.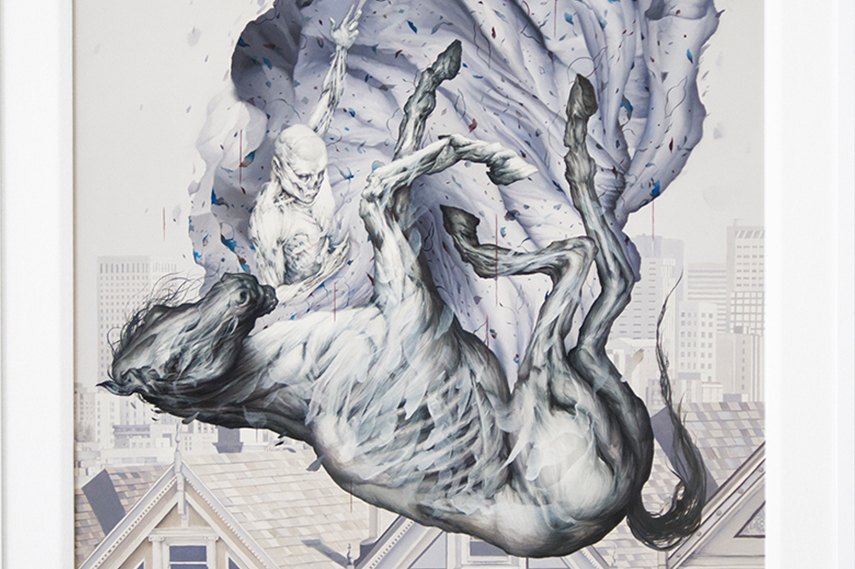 Dissipating Figures Captured in Time
The great Dutch and Flemish masters were an obvious influence on Quintana's work. Even though his technique and color palette reflect the style of the old masters, the tone is unquestionably of the modern day and age with the added elements of cars, sex and other factors. Chaotic scenes captured in a moment of motion and wonder, all surrounded by the Art Deco landscape are what often defines Dan's paintings. Recurring symbolism, such as a cadaverous figure accompanied by a ghost-like horse, can be seen in the works of his new series. The extensive amount of time spent on working on each figure is quite obvious, the intricacy and the details are gripping. Representations of death are given a vivid form in an alluring haze of smoky pigment, created by a painstaking process of using razor-thin paintbrushes.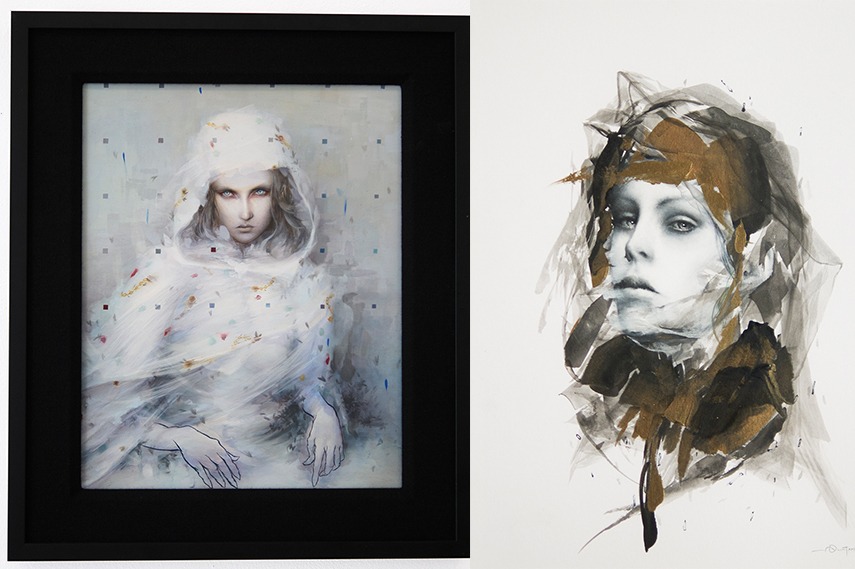 Deep Gaze of Quintana's Female Characters
Goddesses, demons and mostly female figures are usually the main characters of Quintana's artwork. Their figures seem to be dissolving and fusing with the background, as if they were caught in the middle of becoming a part of the surroundings. The artist mixes his precise hand motions with more painterly gestures to achieve a deeper level of the painting that keeps your eyes glued to it for a long time while you allow yourself to be taken into the art piece. In Diffused, each piece magnifies the female figure and their deep gaze, which seems to be the only thing in focus around the dissipating abstractions around them. The characters' hands, which are drawn in bold linework and left unrendered, represent the process of diffusion and disappearing.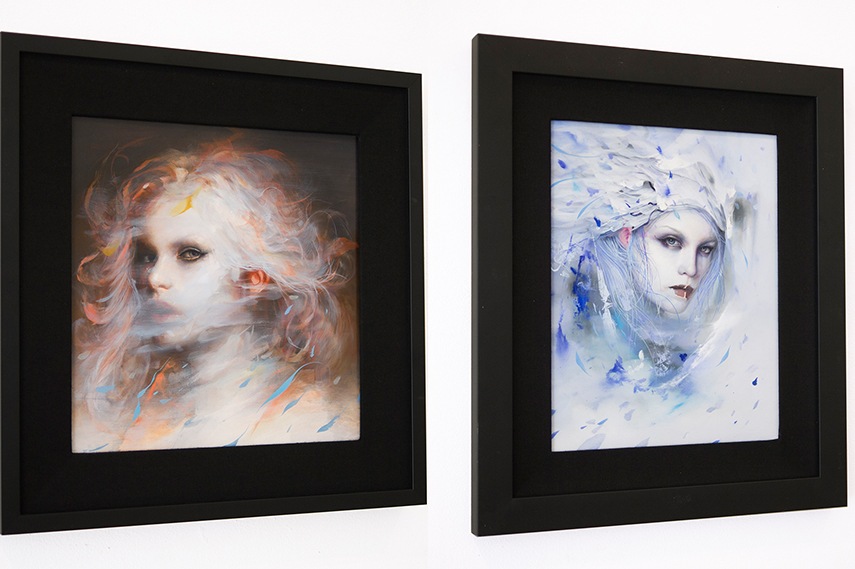 Dan Quintana Diffused Solo Exhibition at Hashimoto Contemporary
Quintana's haunting female figures exude something macabre and dark, almost personifying death. His visual exploration of light is mirrored in the title of the show as well as in his work. Diffused solo exhibition by Dan Quintana is on view from August 29th to September 26th, 2015, at Hashimoto Contemporary, San Francisco. The show will also feature a site-specific mural painted in the gallery space. Before it all dissipates, look into the eyes of Quintana's female characters and let yourself be mesmerized even for a moment by the penetrating gaze of these figures.
Images courtesy of Hashimoto Contemporary Featured images: Dan Quintana – Mayfly / Rug Opening reception images courtesy of Hashimoto Contemporary, photos courtesy of Odell Hussey
Don't let the art around you dissipate, grasp onto it with a free sign up for My Widewalls!
Follow These Galleries
San Francisco, United States