The Future is Always Now
Immortalized in crystallized volcanic ash or metal, emblems of 90s culture come to life in the work of Daniel Arsham. They are eroded, monochrome, dead, yet tangible and so wonderfully evocative. The New York artist's ninth solo exhibition has been announced by Galerie Perrotin in Paris under the title The Future is Always Now. For this show, Arsham prepared a new series of artwork consisting of around twenty pieces, rendering the vast and inspiring topic – music. The exhibition is scheduled to open on July 12 and it will remain on view at the Parisian gallery through July 26, 2014.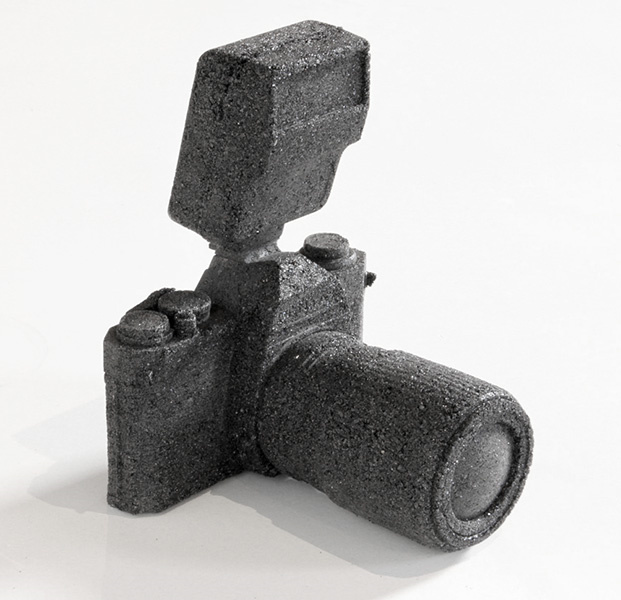 Music is Past and Future and Now
Known for his imaginative interpretations of recently forgotten, but still somehow modern items, Daniel Arsham prepared a new body of work for the exhibition at the Perrotin space. The novel series will present newly cast work founded on musical ideas, often interpreting instruments and sound carriers as decaying sculptures. The series will bring to light the artist's visions of boomboxes, turntables, microphones, guitars, keyboards or the once popular walkman. These musical objects have passed through difficult period, and afflicted by the inevitable passage of time and fast progress of technology they re-emerge in Arsham's contemporary cabinet of curiosities. Sculptures are made out of mineral materials found in geology, from rose quartz, glacial rock, obsidian, steel or volcanic ash. They reminisce fossils, but retain the techno – futuristic outlook in all their outdatedness. The Future is Always Now exhibit will also present a series of gouache paintings, depicting items and their symbolic erosion through time, such as cassette or even a CD. Certain instruments will be arranged in a stage, evoking the long over performance, while cast tires on walls will be there to remind on band tours and rock n' roll busses, as if they were abandoned by a group in the central gallery space.
The opening will suitably present a performance by Jonah Bokaer at 7:30pm, following the overall thematics of the Arsham exhibition.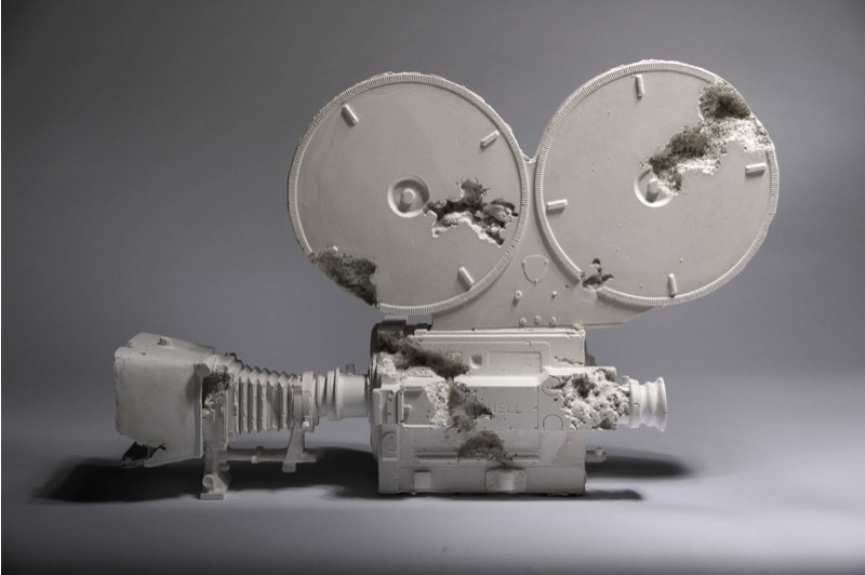 Daniel Arsham
Daniel Arsham is a 34 year old American artist, born and raised in Cleveland, Ohio. He graduated from Cooper Union in 2003, when he also won the Gelman Trust fellowship. His work has been exhibited at PS1 in New York, The Museum of Contemporary Art in Miami, the MCA in Chicago, at the Athens Biennial in Greece, The New Museum in New York, Mills College Art Museum in Oakland, California and Carré d'Art de Nîmes, France, to point out several most prominent spaces and events. His unique artistic style and expression have taken the artist to collaborations with famous choreographer Merce Cunningham, Pharrell Williams and designer Hedi Slimane. This year is also a prolific one for this New York based creative, as The Locust Project in Miami will present his work in November and December. Until then, we look forward to seeing novel pieces at the Galerie Perrotin in Paris.