PAMM Honors Dara Friedman with the Biggest Survey To Date
The artist and experimental filmmaker Dara Friedman has a unique gift for capturing movement while establishing herself as a vivid physical presence outside the frame. Over the past decade, she has produced a significant body of work that applies the techniques of structuralist cinema to the subject of the performing body.
Pérez Art Museum Miami (PAMM) will soon host the first career survey of the work of this internationally renowned Miami-based artist. At the same time, this will be her largest exhibition to date.
Titled Dara Friedman: Perfect Stranger, the show will feature 17 major film and video works that combine the techniques and principles of Structural Filmmaking with a strong emotional charge and an intuitive approach to subject matter.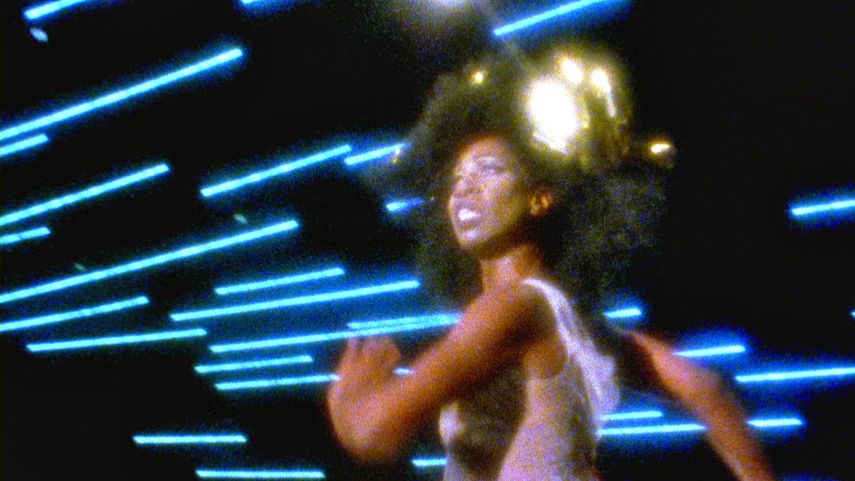 The Practice of Dara Friedman
A former student of legendary Austrian experimental filmmaker Peter Kubelka, whose work was a precursor to the Structural film movement in Europe during the 1960s, Dara Friedman creates works that unravel cinematic conventions.
Exposing the mechanisms of the projectors, she takes every component of a film as a separate unit and presents it as an experience. Demystifying film's illusionistic tendencies, she transforms the everyday sights and sounds into the raw material for sensual encounters.
Treating the watching of her films as a participatory experience, as opposed to passive activity, she uses the intensity of her works to reach viewers directly, seeking to encourage and foster empathy towards others. As the curator René Morales explains, her work "helps us to see ourselves and others with greater clarity."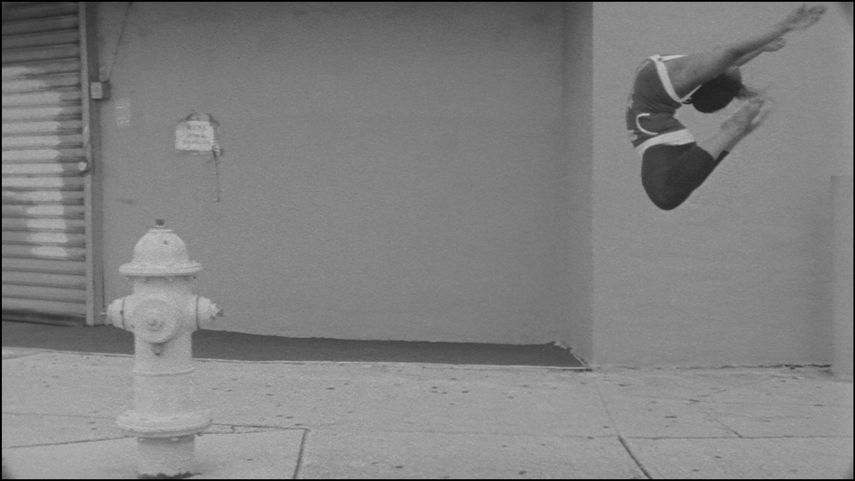 Exhibition Highlights
The exhibition Perfect Stranger will feature 17 major works by Friedman. The first gallery will present her early work, created before 2001, in an environment that allows light and sound to leak from one piece to the other and create a cacophony of intense energy. On the other hand, the second gallery will be comprised of a series of closed, soundproofed rooms for each film that will encourage deep immersion and focus.
Exhibition highlights include Government Cut Freestyle from 1988, showing young people taking turns jumping off a pier in South Pointe Park in Miami Beach into Government Cut, the waterway that connects Biscayne Bay to the Atlantic Ocean; Bim Bam from 1999, two separate 16 mm film loops stacked atop the other, showing a pair of silhouetted female figures repeatedly stepping through a threshold and slamming the doors; and Romance from 2001, showing a succession of around 70 couples kissing in slow motion in a tightly framed composition; among others.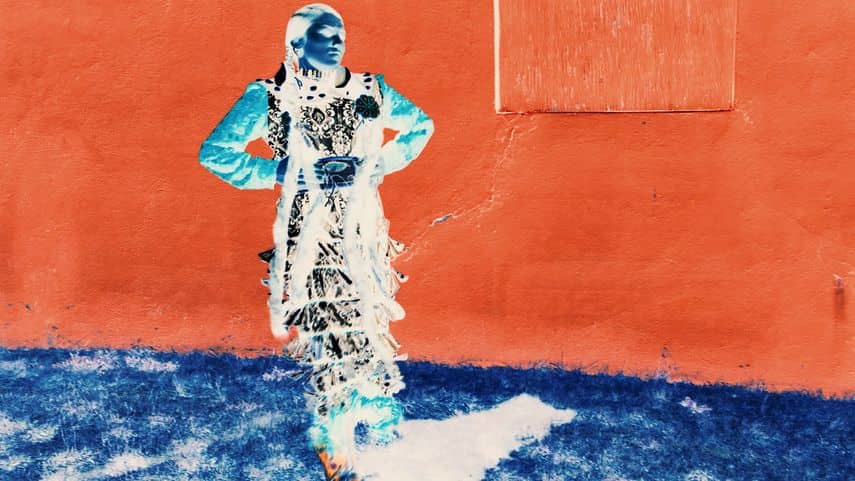 Dara Friedman Art Exhibition at PAMM
The exhibition Dara Friedman: Perfect Stranger will be on view at Pérez Art Museum Miami from November 3rd, 2017 until March 4th, 2018.
The show is organized by PAMM Curator René Morales and presented by Citi with generous support from the Andy Warhol Foundation for the Visual Arts and the National Endowment for the Arts. Lead individual support received from Dennis Richard and Susan Bell Richard, Mark and Nedra Oren, and George Lindemann. Support from Veuve Clicquot is also gratefully acknowledged. Friedman's largest museum show to date, it also marks the largest exhibition of a Miami-based artist organized by PAMM.
Featured images: Dara Friedman – Government Cut Freestyle, 1998. 16 mm film transferred to DVD, silent; Running time 9 minutes, 20 seconds. Collection Pérez Art Museum Miami, gift of Dennis and Debra Scholl © Dara Friedman, courtesy the artist and Gavin Brown's enterprise, New York; Total, 1997. 16mm film with optical sound; Running time 12 minutes. Collection of Carlos and Rosa de la Cruz, Miami © Dara Friedman, courtesy the artist and Gavin Brown's enterprise, New York; Tigertail, 2007. 16 mm film with optical sound; Running time 13 minutes. Courtesy the artist and Gavin Brown's enterprise, New York © Dara Friedman; Romance, 2001. Video, silent Running time 32 minutes. Collection Pérez Art Museum Miami, gift of Mimi Floback © Dara Friedman, courtesy lemon sky: projects + editions, Miami and Los Angeles; Dichter, 2017. Four-channel HD color video transferred from 16 mm film, with sound, 32 min., 13 sec.; 24 min., 10 sec.; 22 min., 51 sec.; 24 min., 46 sec. Courtesy the artist and Supportico Lopez, Berlin. All images courtesy of PAMM.