Dark Retreat
When it comes to organizing a group exhibition, the goal is to find artists who share the same style, recognition and popularity. Amsterdam's Kallenbach Gallery found all these criteria in two UK's wonderfully talented artists, Will Barras and Jon Fox. Their first ever mutual exhibition entitled Dark Retreat is a great opportunity for every art enthusiast to get to know all the fantastic work these two are doing for years now. Known for their highly complex and surreal works, both Barras and Fox represent the generation of artists who use art to battle with their inner self and therefore, their imagery is very narrative-driven and honest.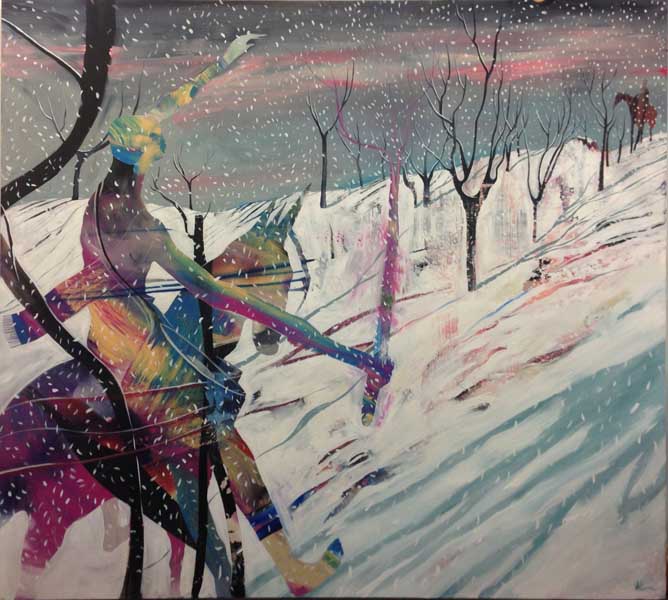 Will Barras' Perpetual Metamorphosis
Will Barras stated his artistic career back in Bristol where he came to study graphic design. Quickly, Barras became interested in street art that eventually led to him becoming one of a new crop of young artists working within Bristol's world renowned street art scene. Barras even appeared in the book "Scrawl", published in 1999 that documented a new movement in street art, graphics and illustration. Becoming a member of the Scrawl collective, alongside Steff Plaetz and Mr. Jago, opened a lot of doors for Barras and his unique narrative-driven compositions and line work. Since then, Will started traveling extensively, live painting and exhibiting his paintings in Asia, all across Europe and the US. Though Scrawl slowed down, he continued to paint and furthered his technique, collaborating with Stolen Space and the Brussels-based HLP. Perhaps the best description on Barras' work was given by Felix Braun, author of "Children of the Can": "There is a fluidity and energy in Will's work that, although constantly changing, has always existed in a world entirely of his own making. His figures appear to be in a state of perpetual metamorphosis – caught for a brief moment between one manifestation and the next. Always at the mercy of the swirling forces that surround them. From his early scanned and reworked doodles through to his recent, rich, mixed media work. Will has mastered every medium with a dynamism constant in all his work."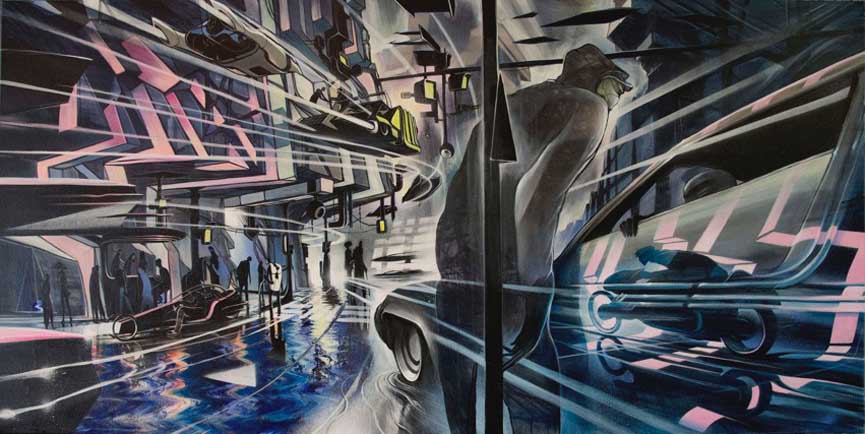 Dream World of Jon Fox
In the art of Jon Fox, apparitions of characters emerge by shifting and sliding between layers of lucid, illusionary mindscapes and dream worlds. Embodiments, or manifestations of his own meditative thoughts and feelings often appear entangled within cyclical games and conflict, losing their way, or engulfed amidst the swirling clouds of a larger restless energy. Fox created a perfect mix between abstractionism and figurativism but overall, he's biggest asset is the ability of portraying a personal journey inside the self, making it look like we could create holograms of our feelings, emotions and thoughts.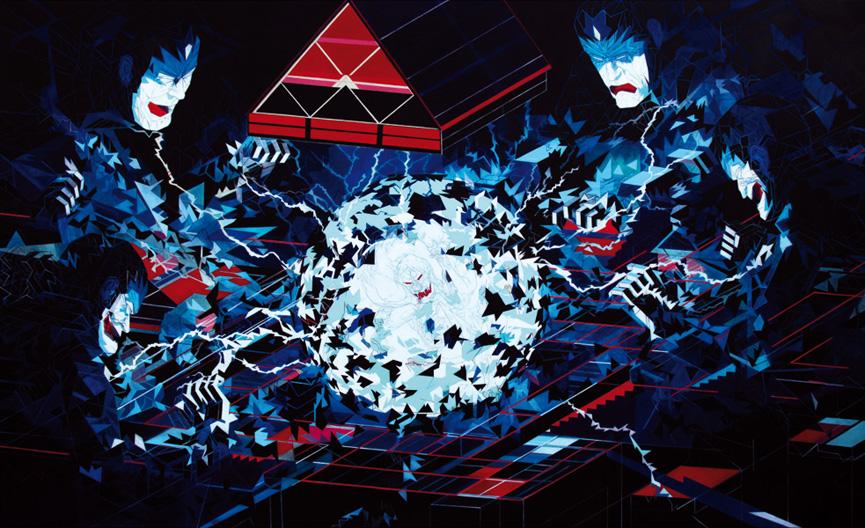 Exhibition Details
This artistic duo will have their unique exhibition Dark Retreat from December 12th at Kallenbach Gallery in Amsterdam and it will be on view until January 30, 2015. If you happen to be in Amsterdam for Christmas holidays, don't forget to stop by the gallery and check out works by these two fantastic artists at one place.
Sign up for My Widewalls today!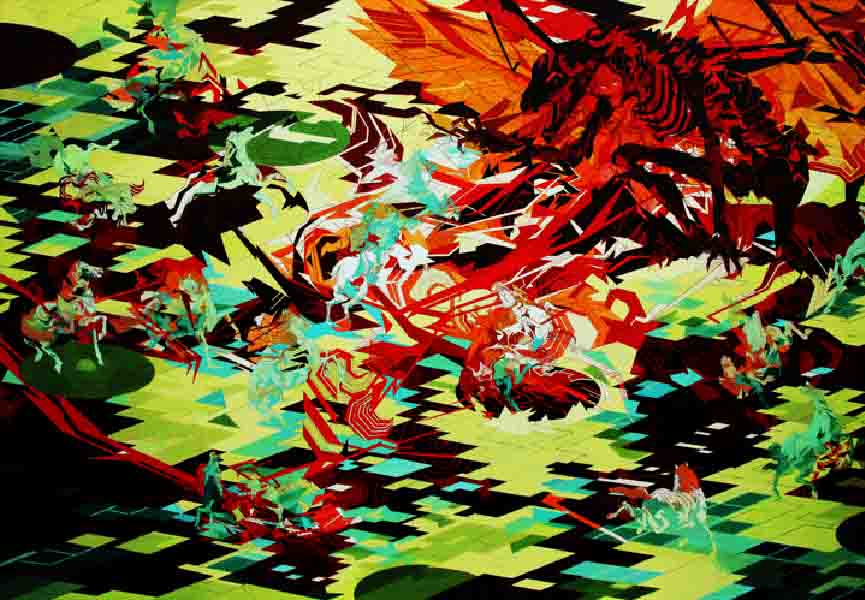 [mc4wp_form]
Follow These Galleries
Amsterdam, Netherlands

Barcelona, Spain

Cologne, Germany