222 days of up and down
222 days of up and down is the title of a current exhibition by German artist Darko Caramello at OZM Art Space Gallery in Hamburg. Caramello expresses himself through color and geometric forms. His carefully composed surfaces repeat patterns that have a seductive effect on the viewer. Caramello's designs are strictly geometric and firm in its creation. Or so it seems. The fact is that almost each of his paintings on wood has some part which is deliberately unfinished.  As the artist is playing with our perception, something which seemed solid just a moment ago it's not anymore. Caramello's paintings work like a vivid illusion tricks. Is something deranged pretending to be in order or vice versa?  It is left to the observers to find out. Caramello presents over a dozen abstract paintings on wood until March 29.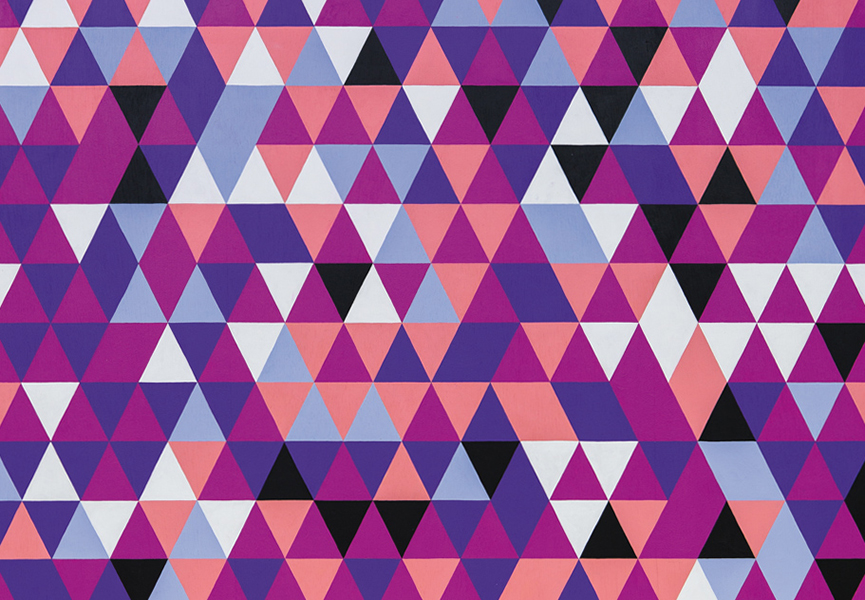 The Streets of Hamburg
Born in 1979, freelance artist Darko Caramello studied at the Hamburg Technical Art and Animation School. However, before exploring his ways with the brush, Caramello was hooked on a can. He was a passionate graffiti artist on the streets of Hamburg. He had sprayer as a teenager until he landed in prison. Caramello's artistic path went from graffiti over design and finally to the abstract art.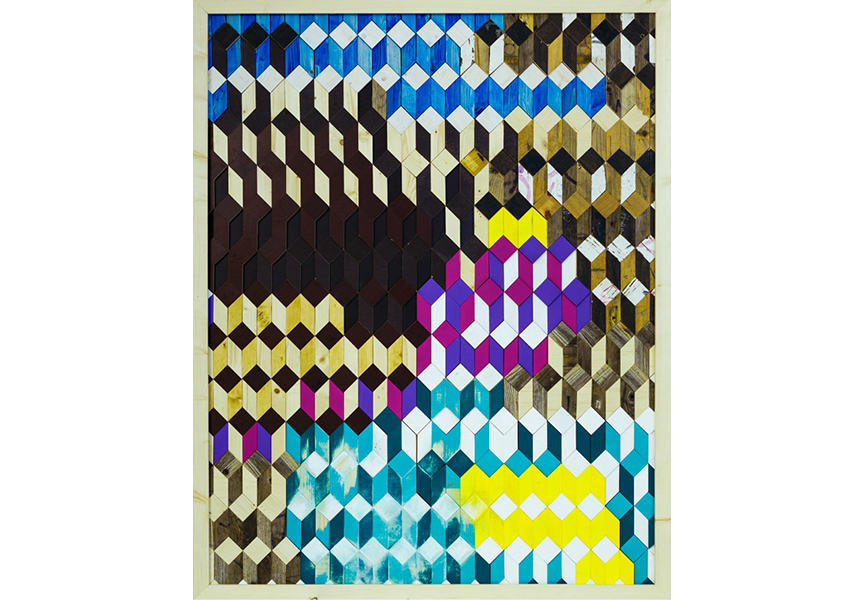 About OZM
Centrally located in Hamburg Schanze district is the OZM Art Space Gallery. It shows 400sqm Contemporary Art with a focus on graffiti and street art in additional permanent exhibitions the gallery offers works by Darco FBI, Loomit, ArtOne, ME, mittenimwald, Dirk Vorndamme and Oz. All exhibitions are also virtually accessible.