Dave Kinsey: Ashes to Ashes
Moving away from the city bustle, internationally acclaimed contemporary artist Dave Kinsey settled down in the Sierra Nevada mountain range, north from Los Angeles. Spending much of the time in nature, he devoted his time to painting, often finding inspiration in beautiful landscapes that form the specific environment in which he creates his art now. Also recognized as urban and street artist, Kinsey became quite famous working as a graphic designer. However, in the past few years, his work is much more focused on paintings and murals, changing the dominant artistic medium while keeping the similar art forms as before. Being an unusually productive artist, Kinsley has been exhibiting constantly at well-known galleries both in the United States and abroad. At the moment, the Die Kunstagentin gallery is organizing a solo exhibition of new works by Kinsley.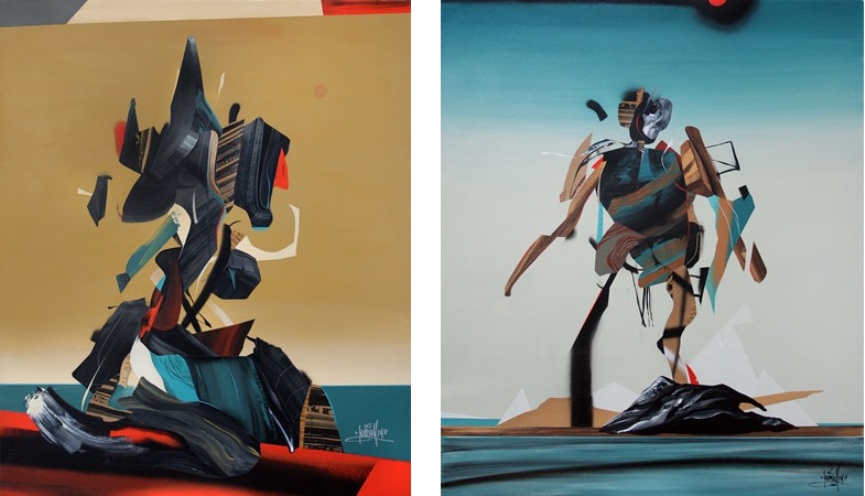 From Skate Culture and Murals to Fine art
At the very beginning of his career, Kinsley was highly influenced by punk, hip-hop and skate culture. He found himself as a member of a growing street art movement that was considered an alternative way of artistic expression during the 1990s. Although he has focused more on painting, Kinsley didn't abandon street art forms, staying particularly devoted to murals. He is still very active in international street art scene, where his painting on walls and gigantic murals bring a lot of attention. Parallel with his growing work within street and urban art, Kinsley built a huge reputation as a designer, working for many globally famous brands. Believing that advertising represents a form of art as well, he engaged in advertising campaigns, creating logos for corporations, visual identities for music bands.  Despite huge success his company achieved in advertising and graphic design, the past few years of his work is characterizes by a slight switch to fine art.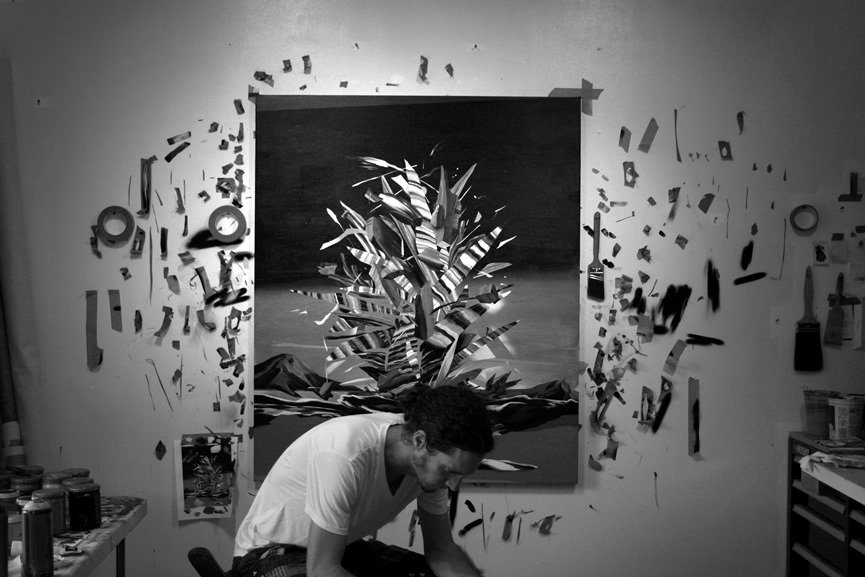 Ashes to Ashes
Kinsey's paintings are examining the artist's own perception of the interaction between human beings and their surroundings and his understanding of complex relationship between humans and nature. The portrayals of urban figures that dominate his paintings may be labeled as surrealistic, yet they are depicting deep and strong emotions of human beings in their attempts to become conscious of their position in contemporary life. A viewer can detect despair and tragedy, confusion and nervousness, but also triumphalism in portrayed figures. The nature is an important element in Kinsey's paintings, and it is perceived as permanent transformative power that changes both the humans and their surrounding as well.  His newer paintings are characterized by mountain landscapes, with dominant dark and strong colors. Kinsey uses a wide range of materials, such as wood, book pages, used envelopes, and he usually works with ink, acrylic and spray print.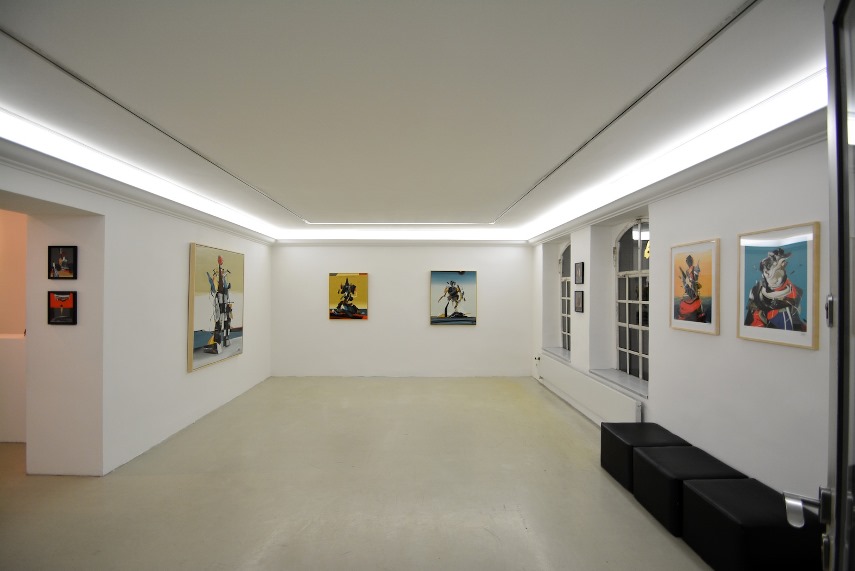 Dave Kinsey at Die Kunstagentin Gallery
Dave Kinsley works can be seen in some of the most recognized galleries of contemporary art. Located at vibrant in vibrant Belgique district of Cologne, Die Kunstagentin Gallery is one of the main spots of contemporary art in Germany. The solo exhibition of new works by Dave Kinsley, entitled Ashes to Ashes, will be opened on February 5th at Die Kunstagentin Galerin in Cologne, and it will be on view until March 14th.
Be informed, and don't miss any spectacular exhibition. Sign up for My Widewalls!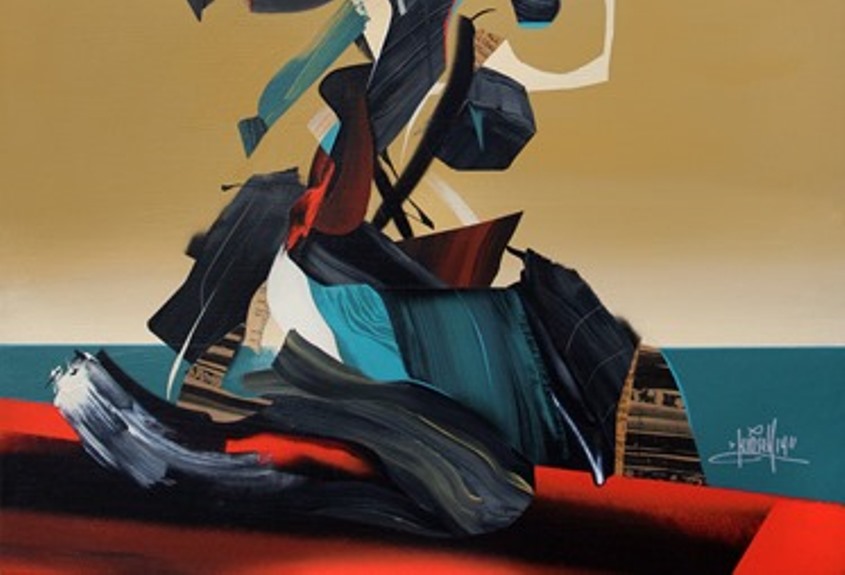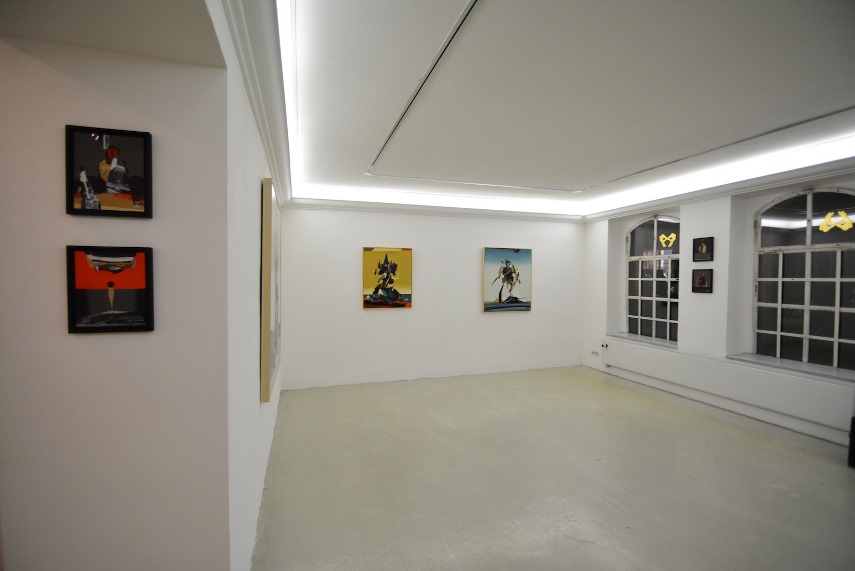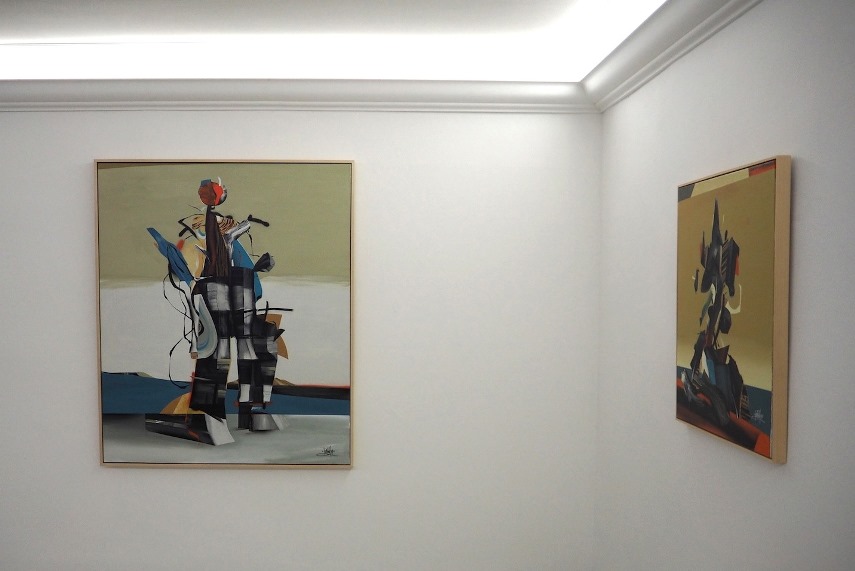 Images courtesy of Die Kunstagentin Gallery. [mc4wp_form]
Follow These Galleries
Cologne, Germany

Saarbrücken, Germany