David Bloch: Hall of Fame
Moroccan David Bloch Gallery has been organizing, for several years now, a group show entitled Hall of Fame, where the gallery's residents promote their work that is being separated in three different themes – the letter and calligraphy, the optical and kinetic art, and the abstraction and imaginary. This January, the Marrakech based gallery is once again presenting the best work by a new group of gallery residents. If you enjoy discovering new artists or rediscovering the ones you love, the latest Hall of Fame exhibition is the right place for you…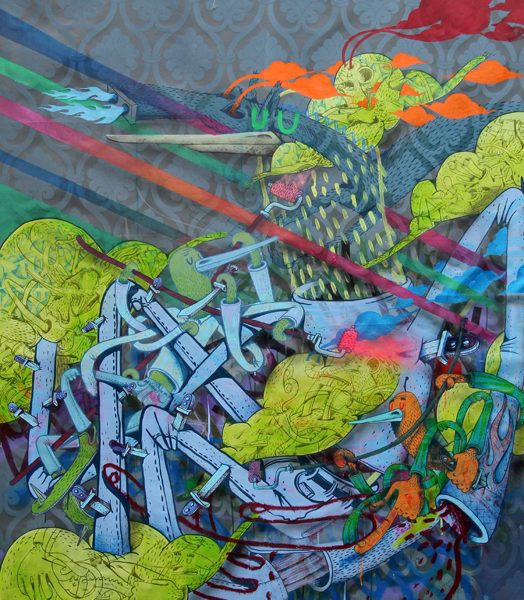 Show Separated by Theme
In the letter and calligraphy theme section, the audience will have the opportunity to get to know various Moroccan, as well as some French artists. There artists seek to re-interpret the shapes of the letter through a graphical composition, therefore freeing the letter of its first linguistic meaning and creating an universal sign, placing it in an abstract language understandable by all. In the second section, the optical and kinetic art, the artists use the frailty of the eye through abstract creations and various illusions, giving impressions of movements, bursts of light, vibrations or alternating movements, placing the spectator in an unstable position, immersed in the sweet sensation of vertigo. The last section are themes related to abstraction and imaginary. With a selection of artists mostly coming from a graffiti background, these works take us in an imaginary journey told six fantastic artists that include Alëxone Dizac, LEK, MIST, Sebastien Preschoux, Sowat and Yaze.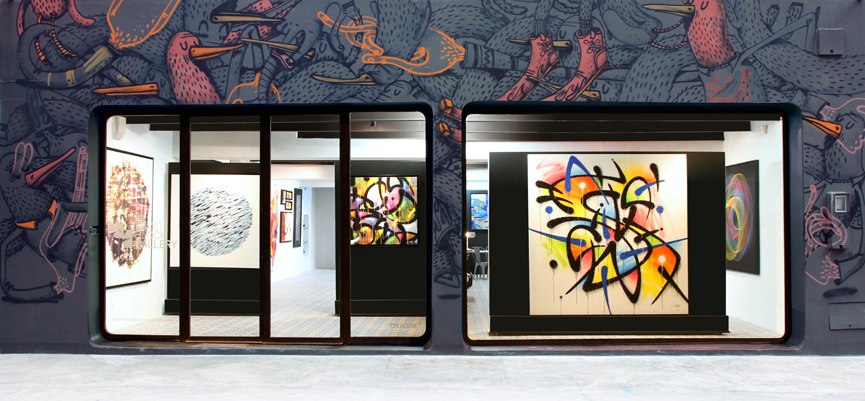 Gallery's Best Artists
The Paris born artist Alëxone Dizac has been adorning streets of the French capital since the early 90s with strange and unique motifs – the Oediperies. This initially became his signature sign and technique that set him apart from his fellow street artists. In Dizac's work many elements dominate, but the most noticeable are the influences of graffiti, pop culture, comic books, byzantine and illustration art. Another French artist who will be presenting his work is Lek. Developing his graphical style during French golden art, known as Stalingrad, Lek mixed graffiti with influences like Bauhaus, abstraction, futurism and years of studying architecture. Lek is a member of Da Mental Vaporz art crew, along with another David Bloch resident artist, Sowat.
Sowat is a French graffiti artist who matured in the surroundings of Marseille and Los Angeles, inspired by Chaz Bojorquez, one of the major figures in Californian graffiti who developed "Cholo writing", a calligraphy created in the 1940s and intended to mark out the territories of Latino gangs. Both Lek and Sowat became involved in the practice of Urbex, taking over places that are derelict but with a powerful history. In their large-scale frescos, the typographical motifs traditionally used in graffiti are taken toward a form of architecturally influenced abstraction. The two artists, along with JCDC, in October collaborated together on a fashion project, proving they can do much more than just graffiti.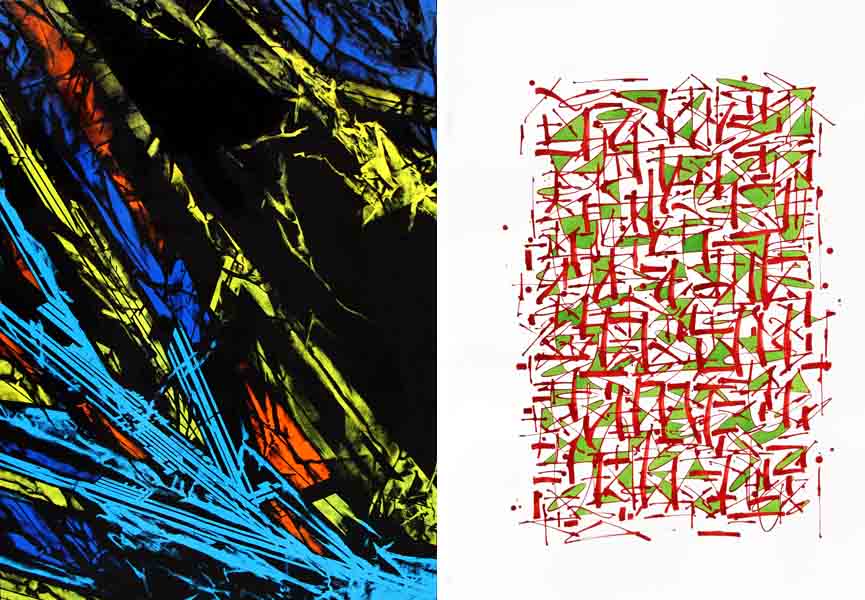 Mist is another French artist showing his work at Hall of Fame. Since his beginnings in 1988, Mist has become one of the best tracers of graffiti lettering wild style in Europe – often accompanied by the characters of his acolyte at this time Steph Cop – he influenced a whole generation from which emerged what became the street art culture. Sébastien Preschoux is a self-taught artist born in 1974, follower of the do it yourself.
Sensitive in the optical art and in the teachings of the Bauhaus, Sebastien Preschoux produces manually, by means of tools and traditional materials, what a machine or a computer could realize infallibly in some seconds. Last on the list is the Lyon born artist Yaze. Started as a graffiti artist, Yaze is now one of the best-known young painters from France, with a very unique and specific style.
Each work in Hall of Fame, opening January 19th, expresses, in its own way, a certain emotion or reflection about life, human relationships. The variety of the content offered in this exhibition therefore attempts to highlight the richness of its artists with a central and recurring theme: life. The show will stay on view until February 23rd, 2015 at David Bloch Gallery, Morocco.
If you want to know more about these amazing artists, click here to visit our Artist Database, and for more information about the upcoming projects, sign up for My Widewalls today and for FREE!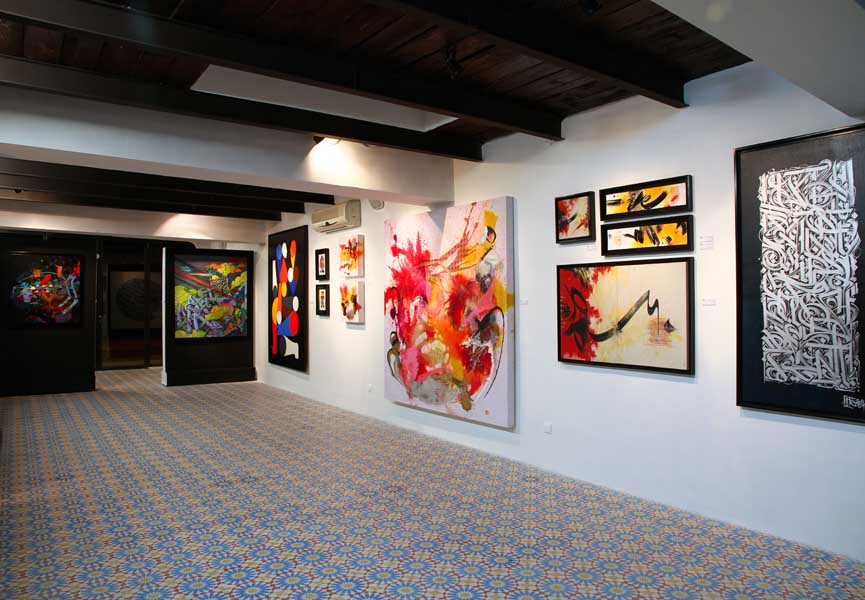 Featured image: Group Show, December 2014
[mc4wp_form]