David King Reuben Exhibition Flows Through Media and History at Display Gallery London
A huge number of great artists are creating their art as an act of rebellion – rebellion against violence, against injustice, dominant system of values and so on. David King Reuben is an artist who began painting in rebellion to his ultra-orthodox Jewish upbringing. And, in these artists' works (artists who began their practice as an act of rebellion), we see that they are inspired by subjects they react to. Sometimes they simply use these subjects and put them in a different context, or they make certain parallels. Reuben, for example, finds overwhelming similarities between contemporary social culture and his ultra-orthodox upbringing. The artist examines all the complexities of relations between culture and religion, history and present, while David King Reuben exhibition at Display Gallery in London showcases the latest woks by this great artist. The show is entitled Baby It's A Green Light.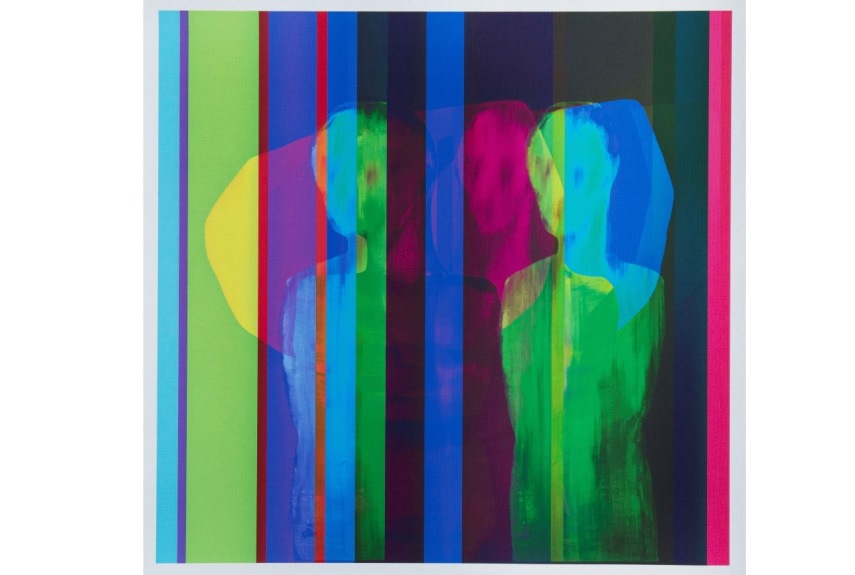 Culture and Religion – The Art of David King Reuben
David King Reuben was born in London and graduated from Hampstead School of Fine Art. He is a New York-based artist who works across painting and mixed media. His works have been exhibited internationally from London and New York galleries to Art Basel Miami and have been featured in American Vogue, Italian Vogue, Cool Hunting and more (be sure to read our guide to the 14th edition of the Art Basel Miami). Reuben works with multi-media on canvas. His latest works are made by slicing an array of his paintings and rearranging them onto a single canvas to mimic the cosmetic surgery approach to beauty. The artist's works reside somewhere between Cubism and Post Expressionism, as the artist moves through various media and complex surfaces. Writing plays an important part in his work and Reuben often includes numbers, words and thought provoking sentences to his art pieces.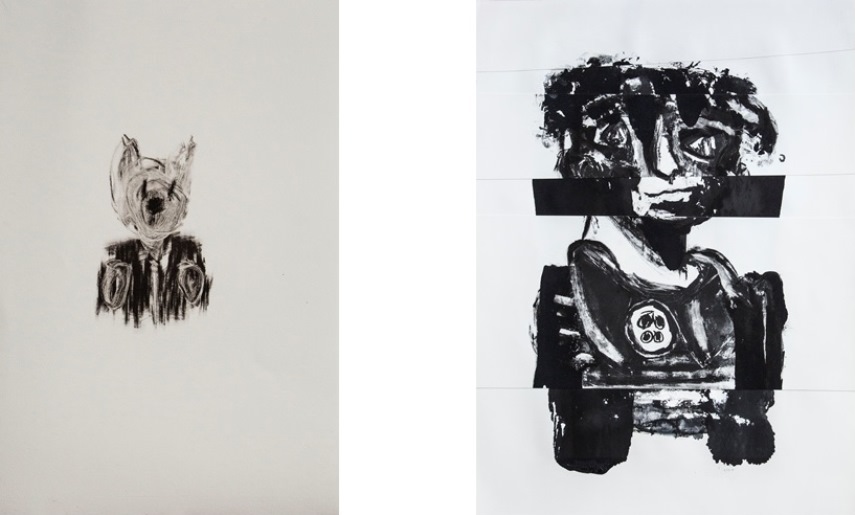 Baby It's A Green Light
In the past few weeks, we could enjoy Reuben's works at Soho Arts Club in New York, in an exhibition entitled Most Wanted. This great artist prepared a slightly different works for the exhibition at Display Gallery in London. This is an animated exhibition showcasing etchings, lithographs, silkscreens, colored drawings and digital-hand-mixed prints by David King Reuben. As we already mentioned, Reuben's past works have been a social commentary exploring the relation between culture and religion and examines how this has evolved throughout history. The exhibition takes references from history, mythology, religion, and social culture and throws everything into a humorous blender.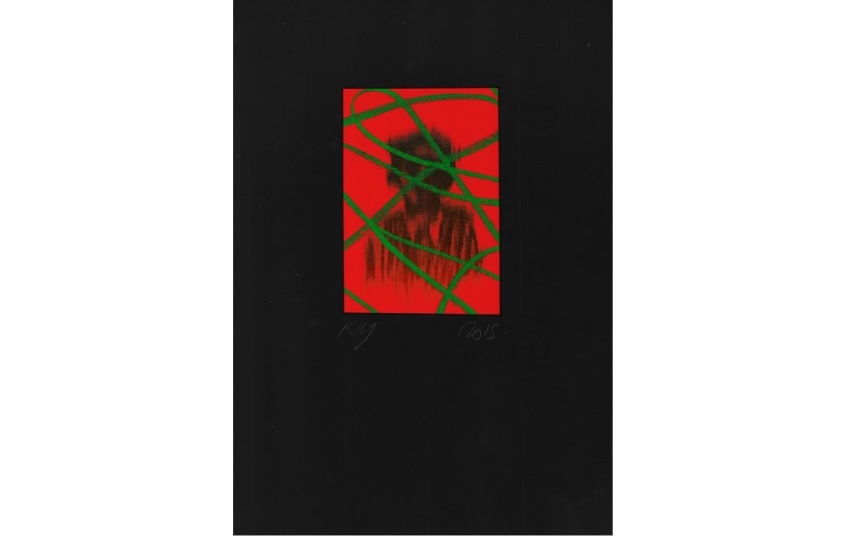 David King Reuben Exhibition at Display Gallery in London
Display Gallery is a contemporary art gallery located in Holborn. The gallery is a platform for multidisciplinary collaborations and hosts monthly group and solo shows. The exhibition schedule at Display Gallery focuses on promoting artists that create highly executed works in a variety of media. So, the gallery is the perfect space for artists who use different media in their works, and David King Reuben is one of them. The exhibition Baby It's A Green Light is on view from November 5 until November 26, 2015 at Display Gallery in London.
Featured Images: David King Reuben – I Can Still Forget, detail 2015  72 x 102 cm Montaged Lithograph on archival hot pressed Arches paper; David King Reuben – Grayson Perry's Teddie Bear, 2013,  42 x 52.5 cm, Lithograph on archival cold pressed Arches watercolor paper. All Images courtesy of Display Gallery.