Visit a Great David Lynch Art Tribute Show at SPOKE NYC!
Known for his unique aesthetics, David Lynch is among film directors who marked the previous century, but who continue to fascinate with their creative potential today as well. David Lynch art is extremely idiosyncratic and filled with motifs, themes, and characters that reoccur in many of his works. Some critics even describe his art as a jigsaw puzzle of ideas that brims with creativity. SPOKE Gallery in New York City decided to explore the ways in which David Lynch's works influenced other creative practitioners. The gallery gathered an impressive number of artists from around the world who are inspired by David Lynch's art, and whose works will be exhibited at In Dreams show at the gallery this April.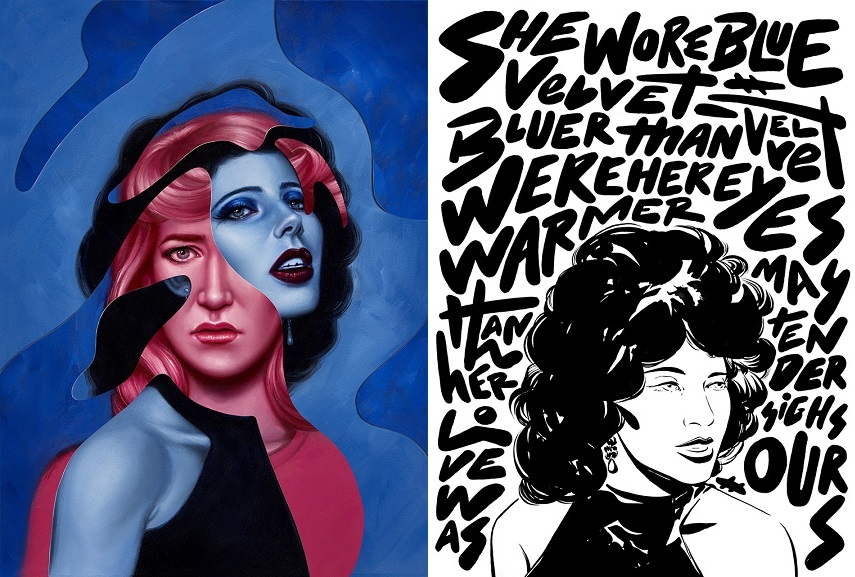 Stylistic Ventures of Lynch's Work Explored in Art
In Dreams is an art show tribute to David Lynch which gathers over 80 artists from around the globe. It will showcase a variety of media, including painting, fine art prints, and sculpture. In time for the long-awaited return of the Twin Peaks series, the exhibition explores the intricacies, ventures, and the complexities of the Lynch's work. His unique visual style, which is an inseparable part of popular culture today, inspired artists to delve deeper into the impressive environments, range of characters, themes, and motifs Lynch created in his hypnotizing films. The artists were free to choose their own subject matter from intricately layered themes of Lynch's cinematic repertoire.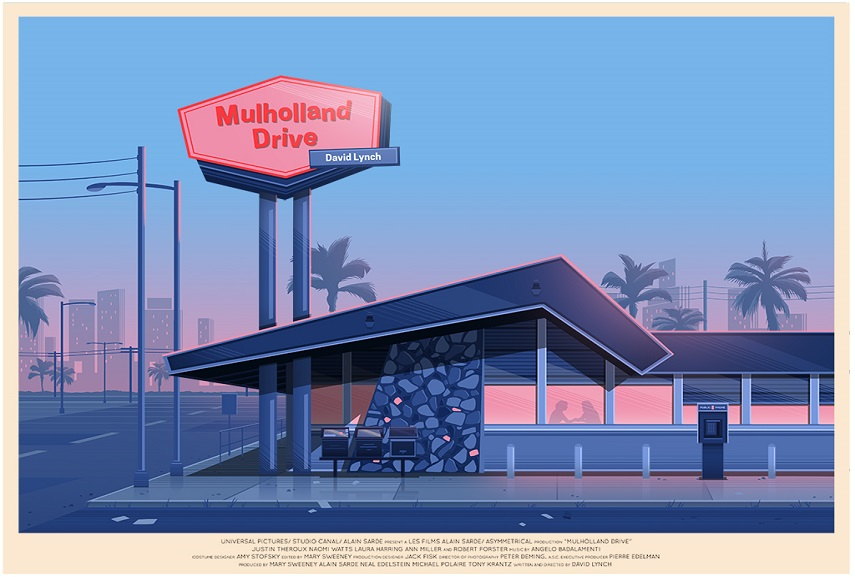 David Lynch Art
Twin Peaks, The Elephant Man, Mulholland Drive, Dune, and Blue Velvet are just some of the titles that immediately bring David Lynch to mind. These works redefined film industry and introduced the new form of cinematic expression that is defined as postmodern and surrealist. The surrealist reference comes from Lynch's obsession with dreams and dream-like imagery that infuse his narratives and creates a recognizable mise-en-scène. However, as Lynch explained in one of his interviews, he prefers dreams that come to him while he is awake; the ones he can control, and which are seen in cinema. Among other motifs that reoccur in his work are industrial complexes and machinery, such as oil drill pumps, factories, woodmills, and pistons. Fire and smoke are also often present in his work, and he admits that he loves them. Finally, the brutality of life manifested through criminal activity also marks his films, and is often resolved through a death of a character from head wounds.
David Lynch should not be, however, exclusively linked with the world of cinema. His talent is often displayed through other forms of expression as well, such as painting, music, and photography. First trained as a painter, he continued to paint throughout his life, and in 2007 had a retrospective exhibition in Paris, which included his photo and short film art as well. Regarding music, he produced albums and wrote lyrics for several performers, but also released several of his own singles in recent years.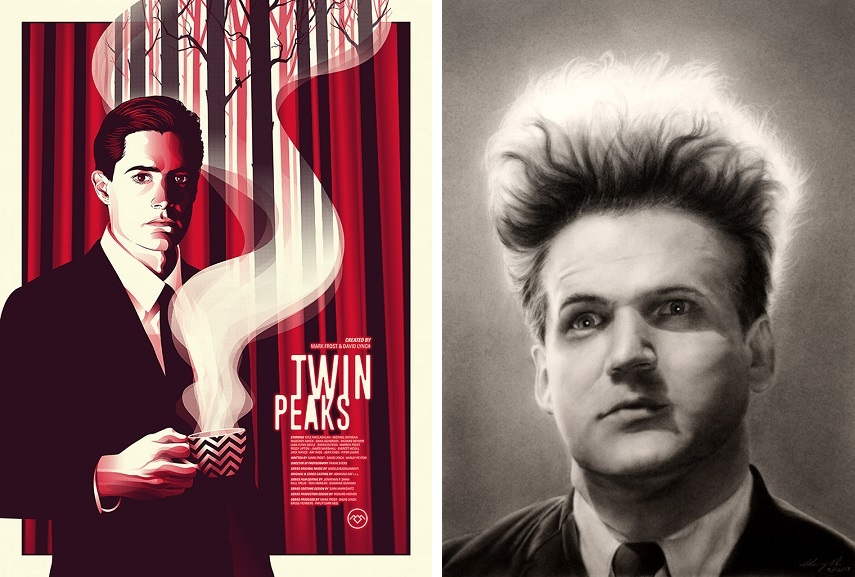 David Lynch In Dreams Exhibition at SPOKE Gallery NYC
The exhibition In Dreams featuring art by over 80 artists inspired by David Lynch's work opens at SPOKE  NYC Gallery on April 8, and will be on view through April 30, 2017. The opening reception is scheduled for Saturday evening, April 8th, from 6 to 9 p.m. SPOKE Gallery is located at 210 Rivington St, NY.
A month-long David Lynch screening event is organized by SPOKE NYC in partnership with ROXY cinema, and will include a special screening of Twin Peaks: Fire Walk With Me, on May 1st, 2017, at 8 p.m. The exhibition will also feature a photo booth in the likes of the famous Black Lodge Room, in which the visitors will be able to pose in.
Featured images: Nick Stokes; Left: Sarah Joncas / Right: Vanessa Foley; Matt Chase;  Justin Hager; Matt Skiff; Caroline Caldwell; Vic de Leon. All images courtesy of SPOKE NYC.
Follow These Galleries
San Francisco, United States

Hong Kong, Hong Kong