David Welker Exhibition in New York Unveils Surreal Nightmarish Atmosphere
The path of experimentation led artist David Welker from painting vivid landscape murals to the exciting art of concert posters. Now he has decided to free his work of any restraints and let his mind drip directly on the canvases. In his latest Subconscious Narratives series of works, the artist combines his love of Surrealism and pop culture imagery to depict an array of intricate and nightmarish thoughts in constant motion. From eerie prophets and skeletons to seductive female characters and pop culture references, Hoerle-Guggenheim gallery will introduce the frightening world of David Welker to the New York audience, at the artist's first solo show in the Big Apple.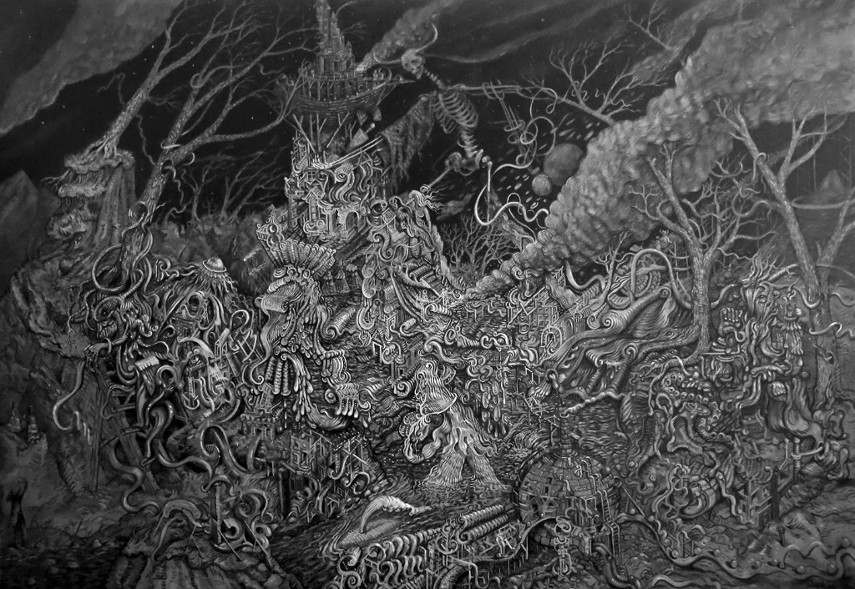 Visual Music by David Welker
New York based artist David Welker creates an array of visual works spanning from fantasy landscapes to urban realism. His unique style combines vintage Surrealism from the early 20s with a modern underground comic books iconography. The artist is known for his elaborate music posters created for iconic rock 'n' roll bands such as Phish, Pearl Jam and The Black Keys. His works will be featured in Martin Scorsese's documentary on The Grateful Dead that will hit the theaters in 2016. While trying to find the perfect balance between abstract art and realism, David Welker turns fantasy into fine art.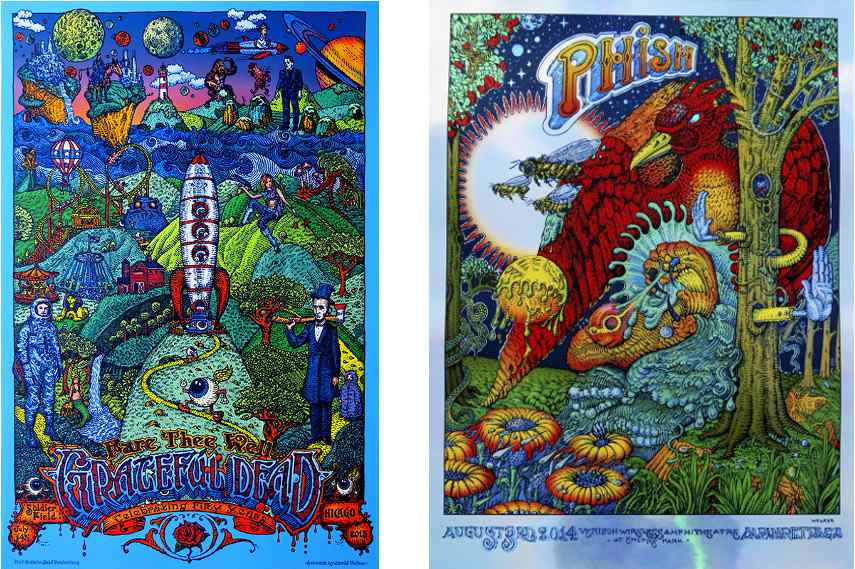 The Edges of Human Reflections by David Welker
David Welker's latest body of work comes from deep within, from the artist's subconsciousness as he tries to portray a thought in its original form, before it becomes an idea or a story. By studying the structure of thoughts, the artist has noticed that they have a tendency of merging into each other as the outer edge of each human reflection fades into another. By portraying numerous tangible and changeable forms, David Welker explores a variety of ways in which the subconscious operates. And while the central motif revolves around thoughts in their purest form, the outlines of his Subconscious Narratives represent foundations for dreams not yet depicted. Like imagination itself his works seem to linger in the air while defying any distinctions between present, past and the future.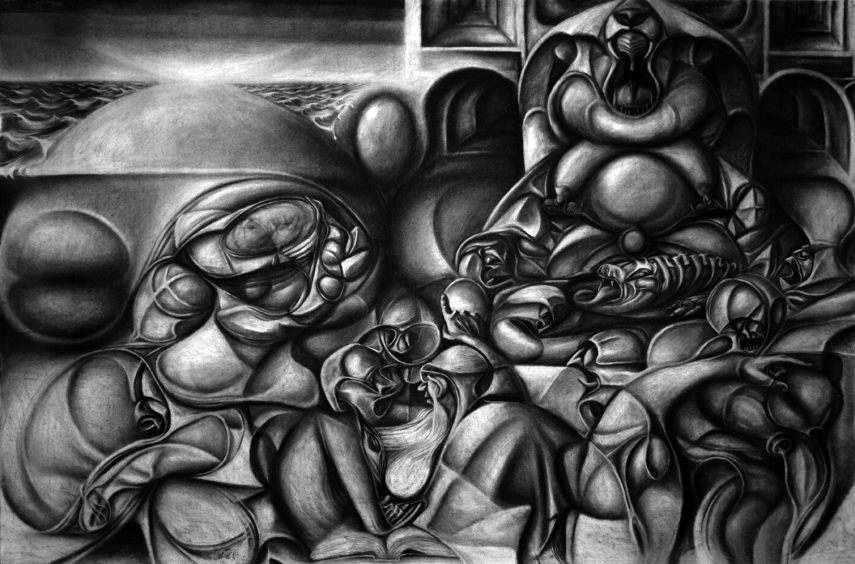 Explore the Subconscious Narratives at Hoerle-Guggenheim Gallery
At the upcoming Subconscious Narratives exhibition the viewers will have the opportunity to explore deepest and darkest corners of David Welker's mind, but also to give their own interpretations to artworks on display. The showcase will feature a variety of original works, including never-before-seen paintings, original drawings, as well as a brand new limited edition prints and mixed media prints. David Welker's first solo show in New York will be on view from November 19th, 2015 till January 7th, 2016 at Hoerle-Guggenheim gallery .
Featured image : Artwork by David Welker Images courtesy of Hoerle-Guggenheim gallery