Day One Festival
Last year the Day One Festival took place in Luchtbal, a suburb of Antwerp. For 2014, Street Art Belgium chose Roeselare city to be transformed in a massive outdoor museum of graffiti. An impressive group of Belgian and international street art artists took a week from 11 to 18 May in Roeselare to transform bare walls and faded buildings into trendy hotspots. We highlight David Walker, DALeast, Jana & Js, Smates, among many more. A bulky program included exhibitions, workshops, debates, DJs, and concerts to make the urban experience as complete as possible.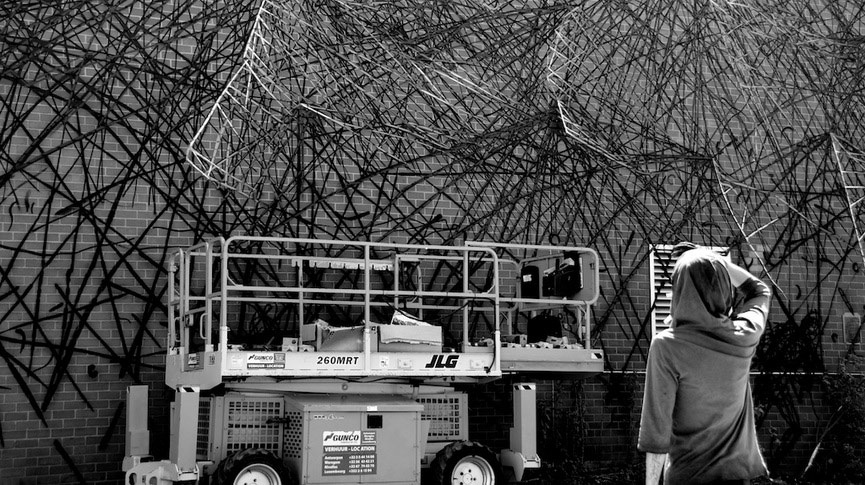 DALeast
Chinese-born street artist DALeast is one of the most prolific artists of our time. Whether it be painting, sculpture, installations, or digital art, the majority of DALeast's pieces utilize animals or humans in action as the subject matter. With his beautifully detailed work DALeast ultimately delivers a mind-blowing illusion that equally trills us from a distance and up close. One such work now adorns a giant wall in Roeselare.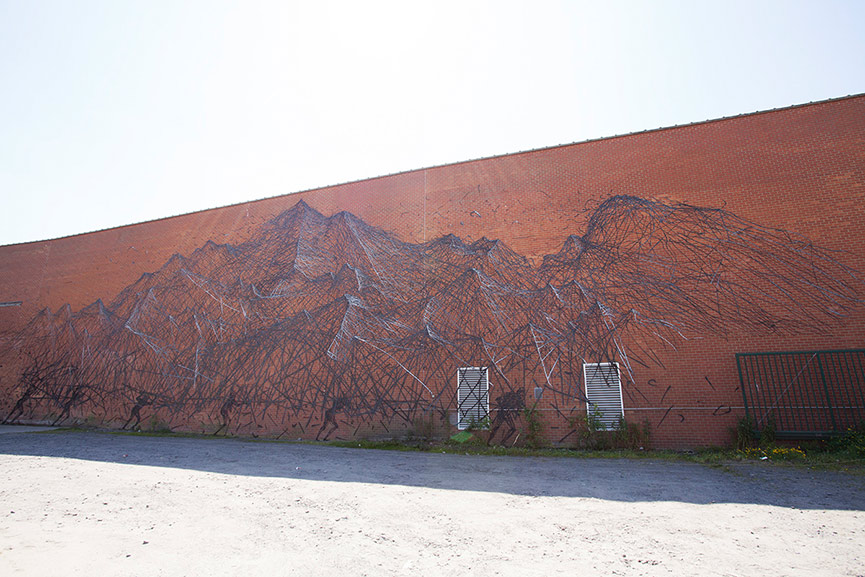 Smates
Belgian street artist Bart Smeets aka Smates attracted attention to himself after painting a shark in Brussels. Here's another one in Roeselare. Smates had the honor of having the enormous factory tower all for himself so he created a scary shark that is crashing out of the tower whilst a diver is approaching him. It stands out impressively.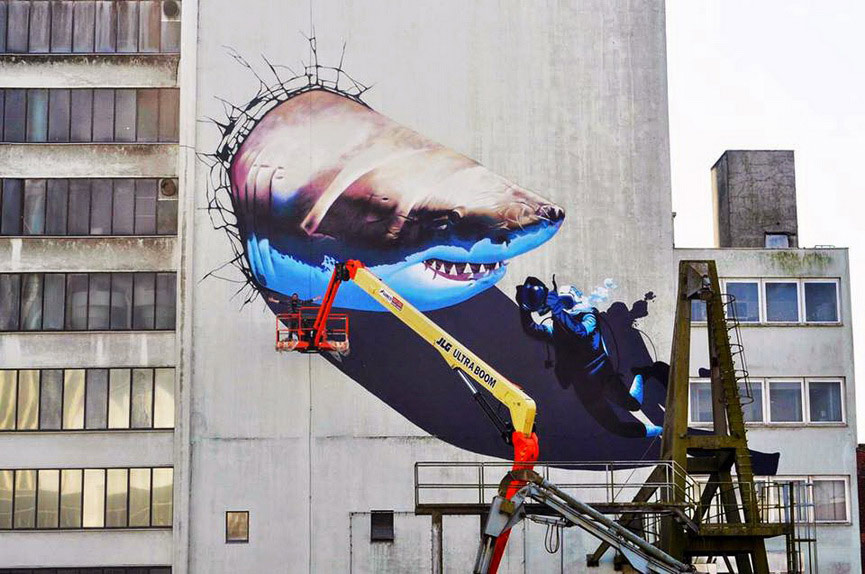 David Walker
After a quick working stop to Aubervilliers in France, David Walker made another stunning work in the neighboring country. A London-based artist creates color-explosive portraits using spray paint in the form of street art. His work is done without the use of stencils or brushes and it is often blended through as colors drip or mixed. Walker's portrait of sleeping woman beautifies an entire side of the house in Roeselare.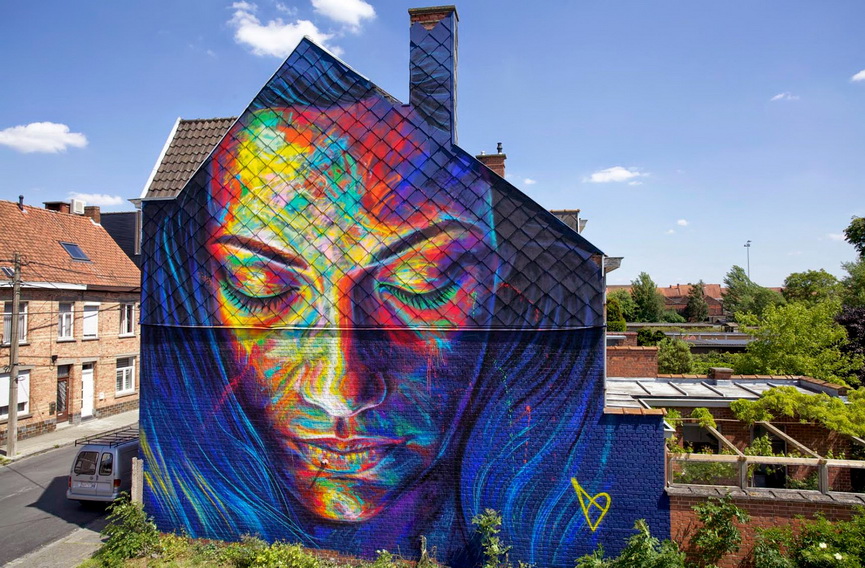 Jana & JS
Jana & JS duo painted a striking piece showing two women in a dreamy and intimate situation. The French-Austrian couple specializes in detailed stencil work, often depicting couples sharing intimate moments, as is the case with this work. Beautiful new piece shows a girl sitting on the ground and another girl lying with her head on the other girls lap. Very vivid and romantic scene, indeed!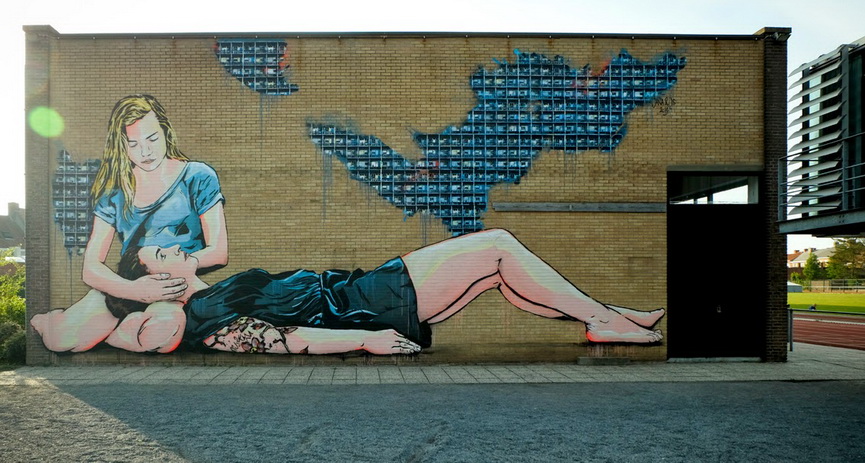 Day One is Over
Day One Festival is now officially over, leaving the residents of Roeselare to enjoy the new look of their city. We are curious to know which city will be next on the Street Art Belgium list for 2015. This year's project has demonstrated an obvious success. Let's wait and see.