Dazed & Confused
Certainly there is a deeper meaning behind each of the works in the new exhibition at Eric Firestone Gallery in New York. However, the observer seems to have no time for reflection being Dazed & Confused in front of the visual splendor. The exhibition is a kind of reminder to enjoy the simple process of viewing art. Dazed & Confused opens today featuring the works by Grant Barnhart, Bhakti Baxter, Kelsey Brookes, James Clar, Evie Falci, Ted Gahl, Field Kallop, Andrew Kuo, Pryce Lee, Brian Porray, Jaime Scholnick, Jen Stark and Ryan Wallace. The exhibition runs until June 15.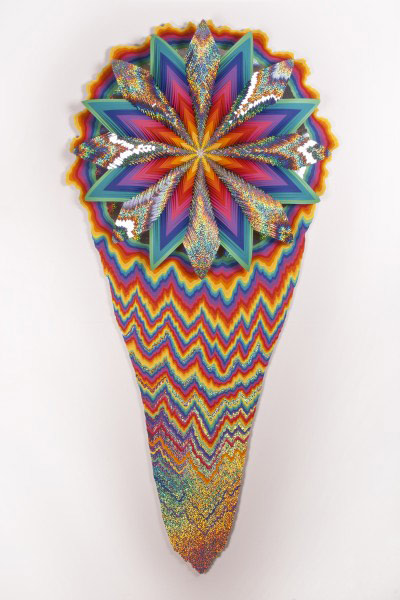 Overwhelming Pleasure
Let the feeling of pleasure overwhelms you while viewing the visual beauty. At first glance at the work of Evie Falci, one realizes that it must be seen in person. Although Falci refers to her works as paintings, as a matter of fact, colored rhinestones and metal studs serve her as pigments to create intricate geometric patterns with symbolic background, while denim and pleather function as canvas. Undoubtedly, mesmerizing works! Same case is with Jen Stark's hypnotic paper sculptures. She draws inspiration from microscopic patterns in nature. Stark's optically confusing sculptures are based on replication and infinity, echoing intelligent designs that only nature can create.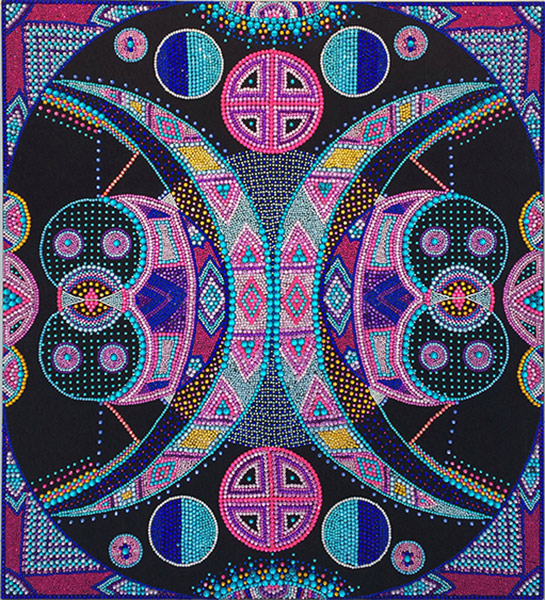 Stunned
And we mentioned yet two artists! More enchanting works of art await visitors to the exhibition Dazed & Confused. Be prepared to experience a state of stunned confusion or shock, which will ultimately be, without a doubt, overpowered with a feeling of supreme pleasure.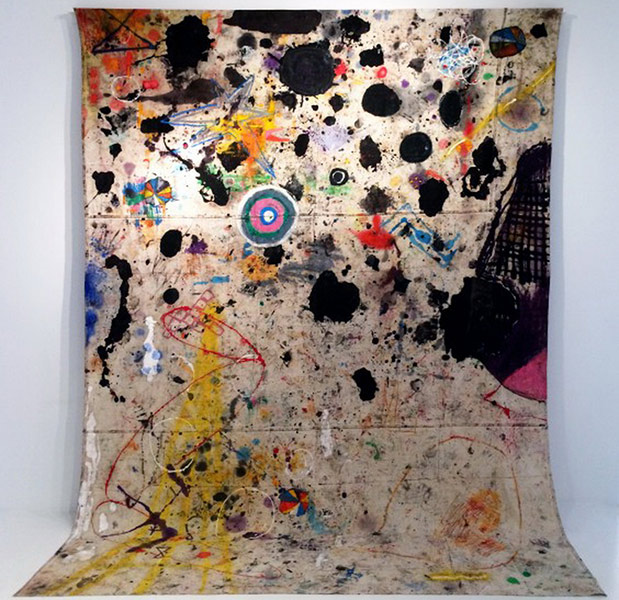 About Eric Firestone Gallery
Eric Firestone Gallery focuses on breaking new ground with exhibitions that expand the lexicon of contemporary art. Showing a number of contemporary artists, as well as representing several estates of historically significant artists, the gallery confronts the canonical dialogue between modern and contemporary art through exhibitions that feature artists working in multiple disciplines including painting, photography and sculpture.