Deams Invites us to Explore our Emphatic Link with Humanity and Community at Backwoods Gallery
The Melbourne-based artist Deams will present his series In The Fold in an exhibition at Backwoods Gallery. The series will shed light on the nature of shared experiences in one's journey through life and the overall connection of humanity and community that the viewers will be able to explore. Humans are born as social beings and they need others in order to survive and reach their innermost desires in life, so it is no wonder that the artist has decided to tackle these exact themes in his elaborate works. This philosophical and profound approach to art is bound to make some waves in the monotonous, quotidian life of an everyman burdened by the continual quest for money, power, glory, or mere survival.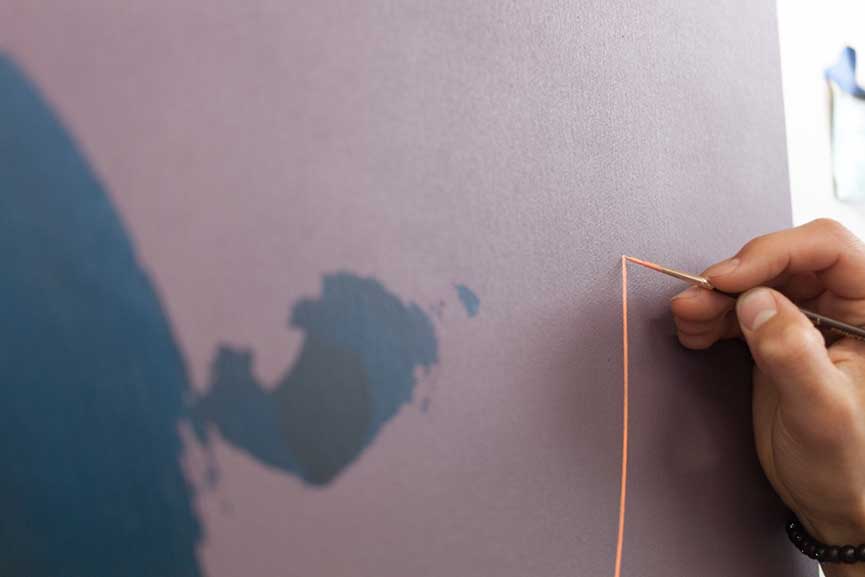 No Man Is an Island
For Deams, In The Fold is so much more than just another series. Known for his practice of painting the walls with basic shapes and invariable colors with his AWOL Crew, the artist has decided to escape his common practice and venture into the new world of abstraction, free of geometric rules and order. He drifted his focus onto the more conceptual and philosophical notions of humanity and the individuals that comprise it. As John Donne said, no man is an island, and Deams' exhibition proves just how important it is to share thoughts and experiences with another fellow human. His paintings call to mind a vast spectrum of emotions and feelings through the harmonious use of colors that take the viewers to a place where they can tap into their innermost thoughts and open their doors of perception and finally realize how this world we live in actually works and that, as much as we like to think so, we are not alone in it.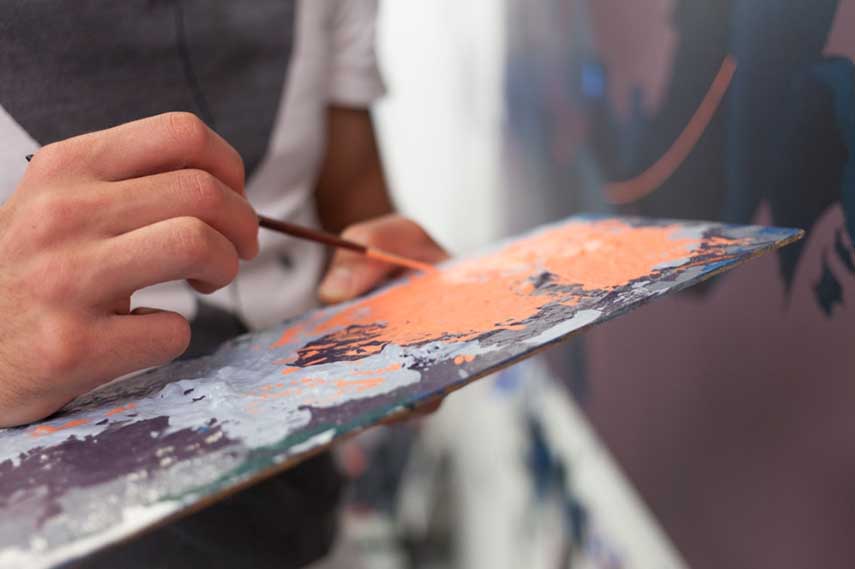 The Place of Thought
For Deams, what is more important than creating a figurative depiction of a certain place is to actually translate the feeling of the atmosphere into his paintings. The canvas for him is just a medium through which he visually represents what is important. He invites the viewers to construct their own interpretation of his art and dig into their own emphatic bonds with the humanity and community by allowing themselves to read between the socially constructed lines of boundaries that separate us one from another. His brushstrokes and colors are a foundation upon we build our relationships with his artworks. Among the abstractions, we get our hands around the drapes of our emotional topographies and let his recognizable geometric shapes guide us through our way of self-recognition and connection to our surroundings.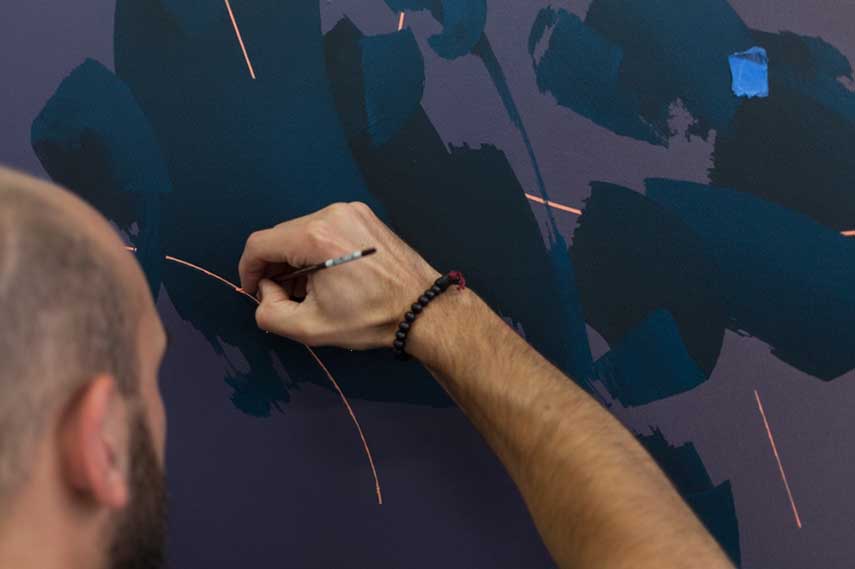 Deams Exhibition at Backwoods Gallery
Deams' In The Fold will be exhibited at Backwoods Gallery. His first exhibition at Backwoods will open on Friday, April 22nd, 2016 at 6 PM and will be on view until May 1st. Deams is a painter with a rich background in graphic design and street art. He is an intuitive artist who lets his mind guide him through the creative process, thus creating truly organic art that tackles the ideas of humanity and its intrinsic connection to the constructs of community and togetherness. Deams' re-invented painting style investigates the concepts of transience, the unknown, and the power that lies behind shared experiences among people who are often not even aware of their strength. The aesthetic and interpersonal bonds that connect us are the main focus of his art that dances on the verge of the palpable and the untouchable forms and actualities.
All images courtesy of Backwoods Gallery.