Street Art and Death: The Source of Inspiration and Tragedy
The inevitable death is the foremost of the human innate fears, thus being the strongest inspiration of the creative mind throughout centuries. From the darkness of Hades and earlier, to the devouring fires of hell, or angelic tents in the house of God, death has been an omnipresent theme in art, ever since art began. Largely symbolic before the modern ages, representations of death have moved into the abstract planes in the 20th century, especially in the post-war period, but all the accumulated iconography once again emerges in the postmodern era as the eclectic reminder that the end is the only thing constant.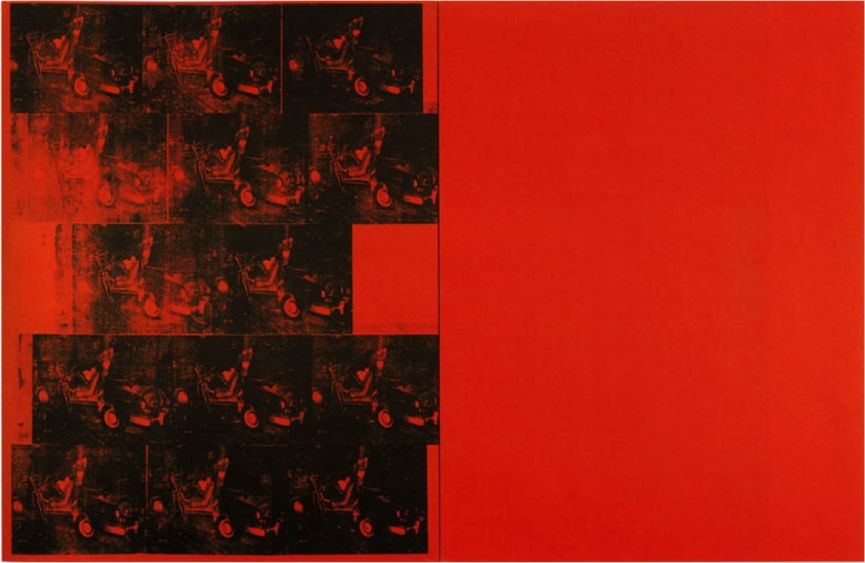 History of Street Art and Death
History of modern street art does not explicitly deal with death on a large scale, as the movement was initially emblematic of social resistance, to making a stand, making a tagger's name seen and subsequently, heard. But once some of those names got heard by the many, in became widely known that death does not choose between artists or styles, as some of the most acclaimed names of the movement have succumb to different conditions. Death is, finally, a natural end of the chain of events. It's neither good or bad, it can only be poorly timed. It causes regret, pain and suffering to the living often, but to the dying it usually brings release, where we can relate the primordial fear solely to the unknown beyond. When we talk about death in street art, we can view it from two separate angles – as an artistic topics inspired by plethora of impressions, or as an occurrence that had taken its toll on the mislead or unfortunate.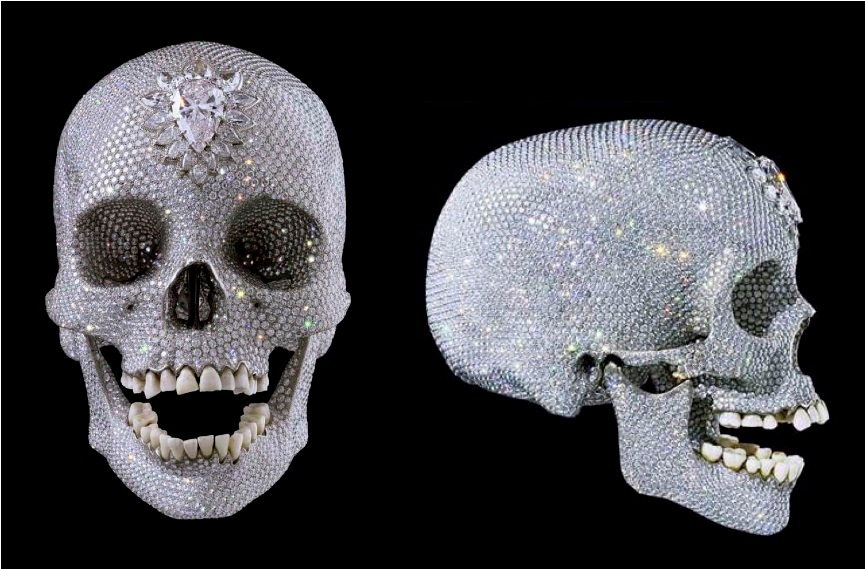 Postmodern Memento Mori
Classical arts celebrated death, as said earlier, in a countless number of ways. One of the most widespread themes in art is Memento Mori – Remember That You Will Die, perfected in Dutch baroque, but greatly elaborated even afterwards. Some folklores have strong relations with the grim notion, such as the Mexican Day of the Dead, where death is rendered in a gloriously humorous and colorful manner. Street art was initially all about tags, not delving into philosophical issues of existentialistic sort, but as it evolved stylistically, it was only expected death will come at some point. Postmodernism appropriated the macabre thematics, which permeated work of practically all major figures of post-80s, from Andy Warhol with his Car Crash series, to Damien Hirst, with his skulls and dissections. Death has moved away from being symbolic and gained a quite a literal representation.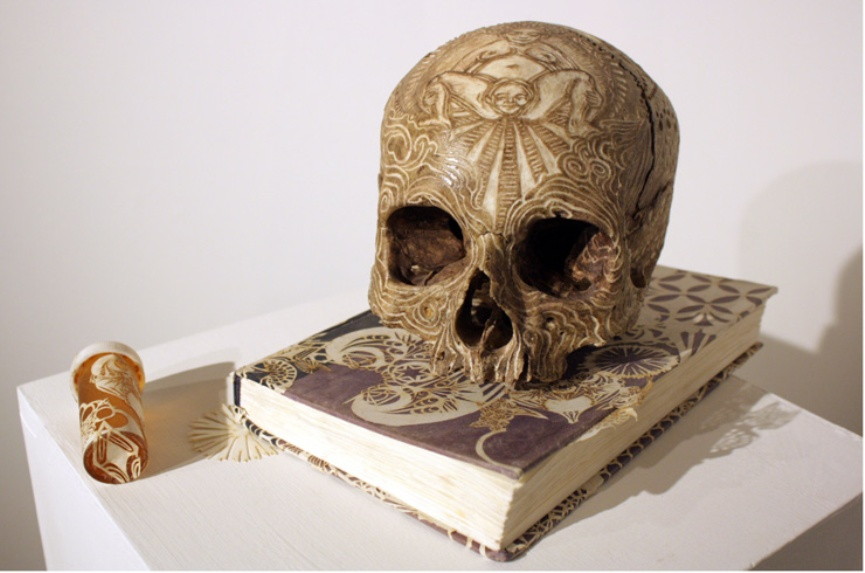 Symbols of Death
Still, many an aerosol enthusiast kept the subtle iconographic signs while building an expression. Let's remember the end via Swoon's piece A slender thread, made of a hand-carved human skull sitting on what appears to be a scripture book, accompanied with stylized paper cut-outs and an empty pill bottle. Known for her paste-ups and installations that usually celebrate life, this work, an indisputable memento mori, mirrors her other side of imagination. It's contemporarily literal picture of death, dressed in a classical air.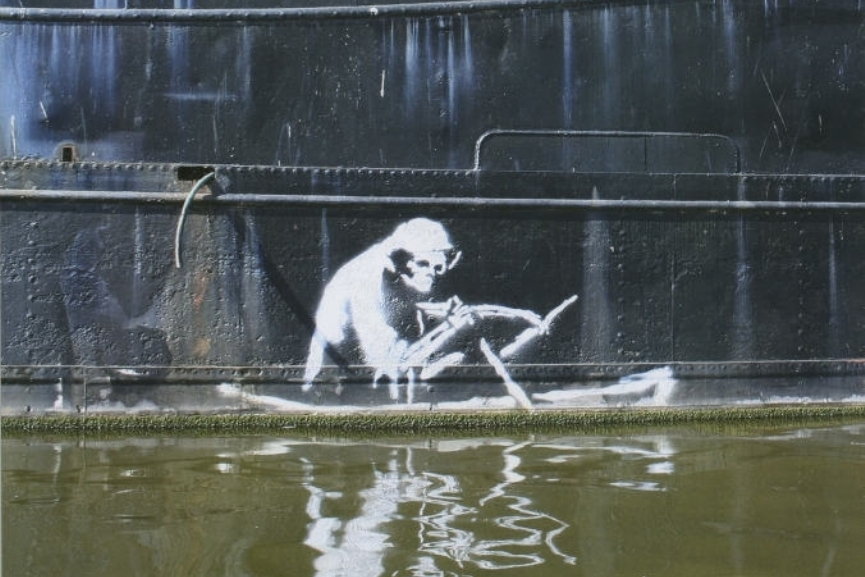 Even Banksy did not resist the temptation, as his Grim Reaper sitting in a boat of a suggested Styx river (actually on the side of the Thekla Social boat docked in Bristol harbor) replicates one of the pictures most widely associated with the passing. The piece is now removed and kept in Bristol M Shed, to protect it from wearing off (as if death ever could, but street art should). Another artist fascinated with the Doom is Ludo, who had an exhibit dedicated to the idea earlier this year, with a giant installation made of white skulls. Skulls are frequently associated with various subcultures, such as the biker lifestyle, which is quite comprehensively conjured in the work of Wes Lang. In the oeuvre of Tristan Eaton, zombie women often play the lead role, as he evokes masterpieces of Renaissance, such as the Four riders of the Apocalypse by Albrecht Durer.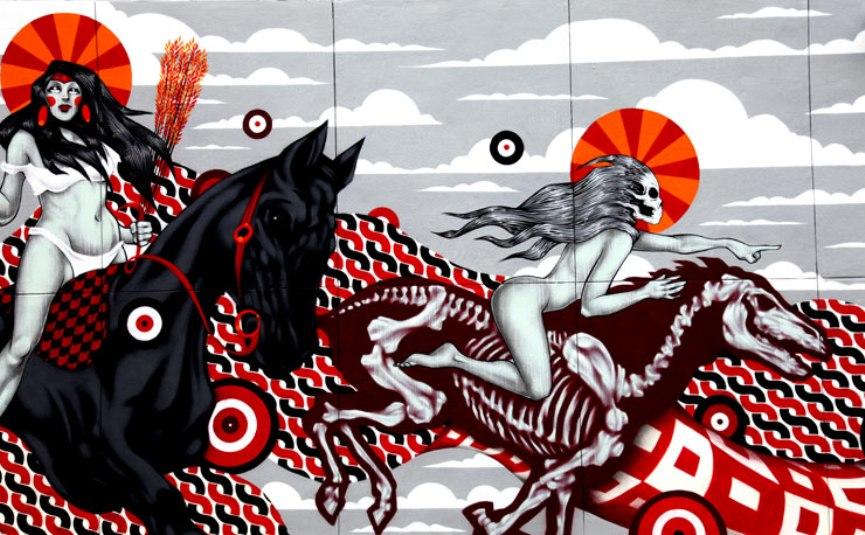 Haunted by Ghosts
As one of the broadest topics in art, death is evoked not only through symbolism, but via spiritual messages delivered visually, which are related to the state of the artist's thought, or often to his/hers heritage. A member of the DMV crew from France, Bom.K is the creator of a ghastly iconography packed with eerie elements, from decaying bodies, to frightening ghosts. Herbert Baglione bases his expression on depictions of ghosts, but his work does not induce as much horror as Bom.K's, while his shadows are reminders of the spirits of the past, some of which still might dwell among us. One of the artists inspired predominantly by folklore, especially with the Mexican Day of the Dead is Saner, whose characters bear masks, emulating the ceremonial procession of the holiday.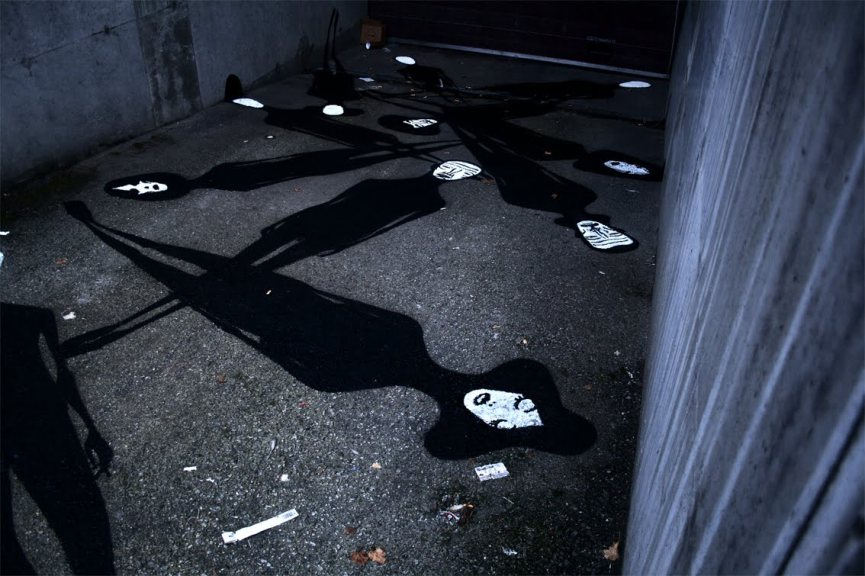 Socially Invoked Death
A more contemporary approach to dying can be seen in the work of Mark Jenkins and Cleon Peterson. As Jenkins openly creates sculptures that either appear dead or represent a dead body, Peterson alludes to mass extinction of humans as a result of domination of violence, characteristic of today's society. A very particular approach to the subject of death is the one of Roa, the famous Belgian mural master. Urban critters he depicts are more often in the state of decay than not, lying on their backs, decomposing. His intention of raising our attention about the impact of unapologetic urban development onto local environment married the memento mori thematics and the social problematics into a spectacular street art approach. Renderings of deadly topics are countless, just as art and imagination bear no limits, and while we can delve deeper into each of the artistic styles individually, there are those who actually lost their lives.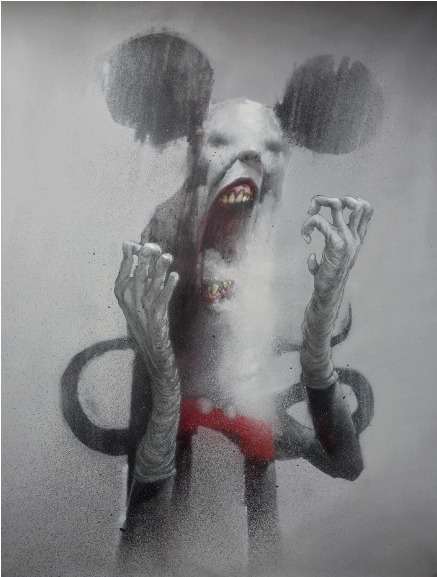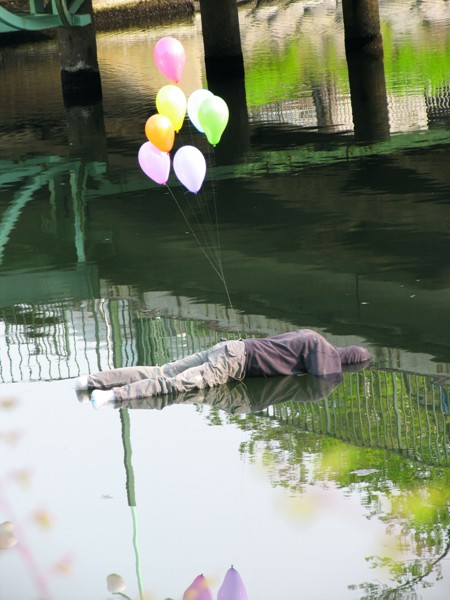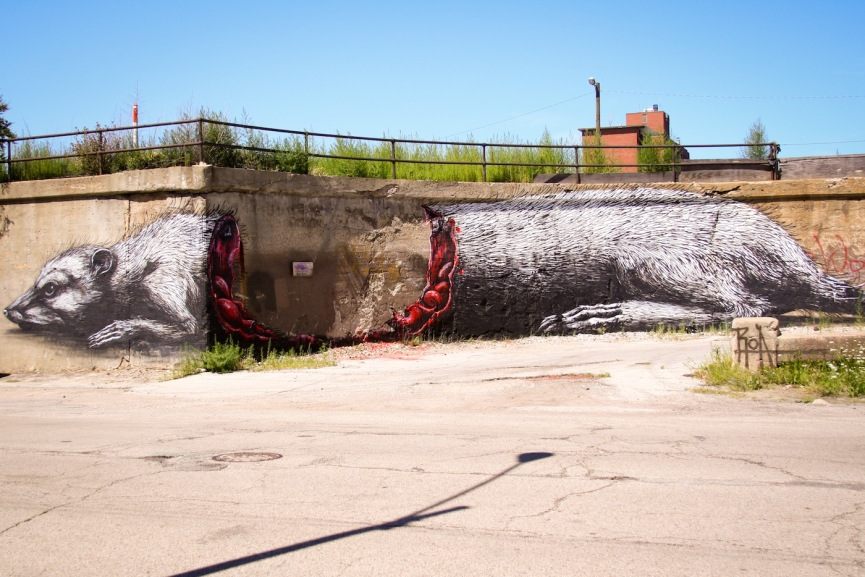 How Deadly is Street Art Really?
Let's start with one of the ultimate pioneers of the movement, the inspiration of Warhol himself, the notorious SAMO – the celebrated Jean-Michel Basquiat. Basquiat's crude style won him heaps of attention and launched the young artist into the celebrity sphere all too quickly, where his fragile nature gave in to narcotics. He only became heavily addicted once he became famous, overdosing on heroin before he turned 28. Pop culture considers him a member of the funereal '27 club', but the fact is this brilliant young mind was just too volatile for the ruthless art market circumstances.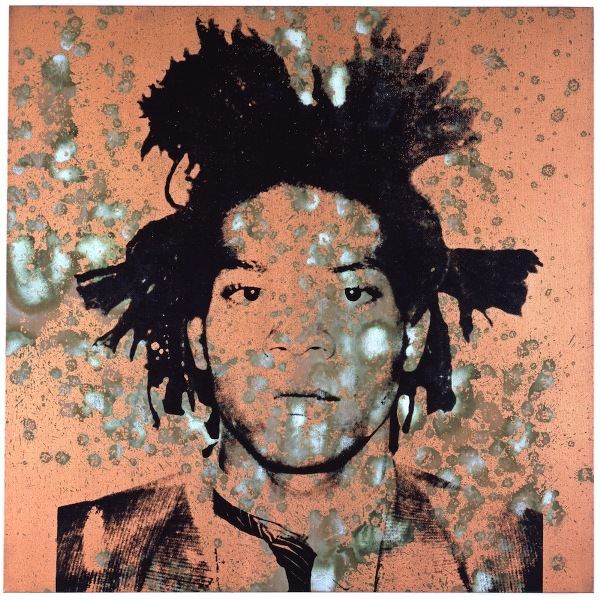 P183
If we say that drug abuse and overdose is a sort of a slow suicide, then a real suicide is not essentially very different. The one who allegedly ended his own life at the young age of 29 was one of the most promising Russian street artists, Pavel Pukhov, known as Pasha 183. During his short and amazingly prolific life, Pasha 183 created some of the most iconic murals around Moscow, including the obscure character peeking from underneath the bridge, or the big glasses drafted in snow, below a street light. He hated advertising, consumeristic mentality and he never revealed his identity. Often compared to Banksy, P183 was an intellectual person, who operated as a photographer, computer expert, film director and a child psychologist after university. Even though his political views were radical, his death was tragically perceived by all those who he inspired, as the light of true freedom in the darkness. His legacy will stay, as will the reminiscence of his sad end in 2013.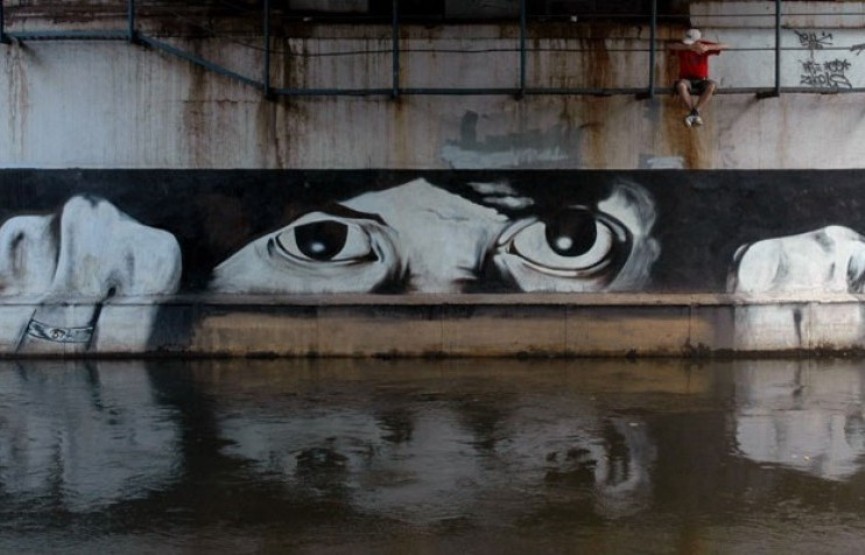 Tragic Endings
Some artists left because of their emotional or mental state, not being able to handle the brutality of everyday. Still, there are some whose deaths were anything but [sub]consciously chosen.King Robbo, the uncrowned British graffiti king, the leader of the streets, and Banksy's prime nemesis died recently after a long coma. His death was tragic in the truest sense of the word, since he was found heavily injured in 2011, never waking up from the coma. It's presumed that his head trauma was caused by an accidental fall while he was working, so street art finally got the best of him, some might say. Still, Robbo was anything but grim in his work, serving as a beacon to generations of young spray can vigilantes. Finally, the artist with perhaps the most dreadful fate was Zoo Project, who was robbed and then murdered while on a creative visit in Detroit last year. After being shot, Bilal Berreni, the young French artist devoted to raising awareness about numerous social injustices in the world, remained unidentified for four months (!!!), until his prints were checked. Some days ago, two alleged killers were arrested, very young themselves, and their case was presented to court on September 11. In the end, his death will be avenged, but Berreni's life was definitely not in vain. The legacy he left remains to inspire creatives to come in the good and the purposeful approach to creation, written in the history of street art for good.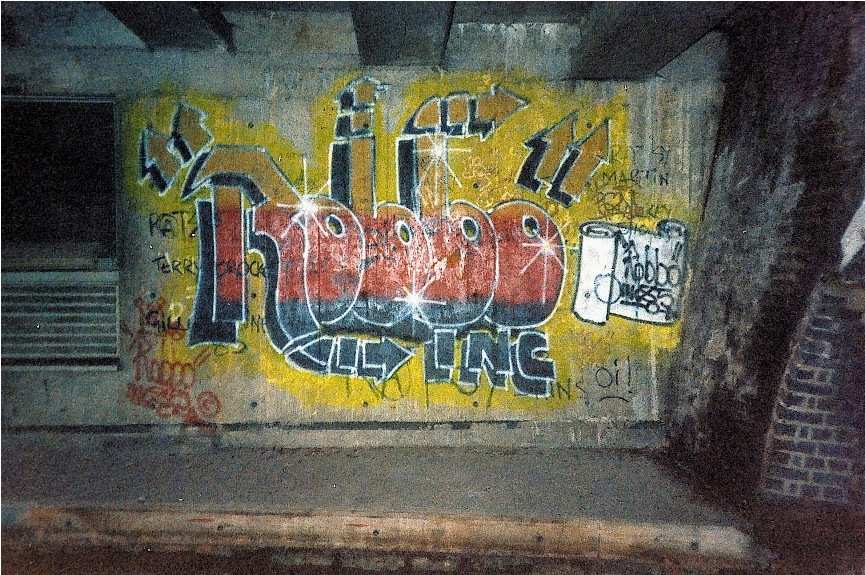 Triumph of Memory
Just like human life, death is omnipresent and fascinating. It awaits each of us, and no one can tell when will it come. An unequivocal inspiration to artists, death is also the passage to another realm, yet uncovered and unexplained. Ancient Romans believed that the only true death came in the form of oblivion. They called this notion Damnatio Memoriae, the worst fate of all, to which only the most despicable were sentenced. If we translate the same notion to our era, the artists who died will never be forgotten, as their art market significant moments in history. This way, they will never truly die, dwelling in the endless ocean of memory.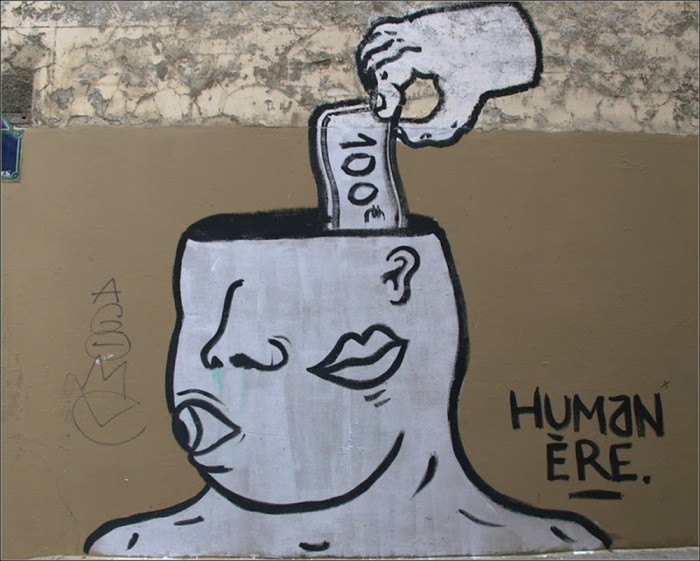 Stay up to date with all things related to art with a FREE sign up for My Widewalls!