Design Miami Beach - Art Fair Celebrating Design, Fashion and Art
December is approaching, and we are preparing for dozens of art fairs that will take place in the beautiful city of Miami. We already wrote about few of them: X Contemporary Miami, SPECTRUM Miami Art Show, Miami Project, and so on. Now, we write about truly unique one – Design Miami Beach. This art fair brings together the most influential collectors, gallerists, designers, curators and critics from around the world in celebration of design culture and commerce. Taking place alongside Art Basel Miami, the art fair will have more than 30 exhibitors, with first-time galleries from Sao Paulo, Rome, London, New York, Brussels and Beijing. Design Miami/ is more than a marketplace for design, where the world's top galleries gather to present museum-quality exhibitions of twentieth and twenty-first century furniture, lighting and pieces of art. Each show balances exclusive commercial opportunities with progressive cultural programming, creating exciting collaborations with designers and design institutions, panels and lectures with luminaries from the worlds of design, architecture, art and fashion.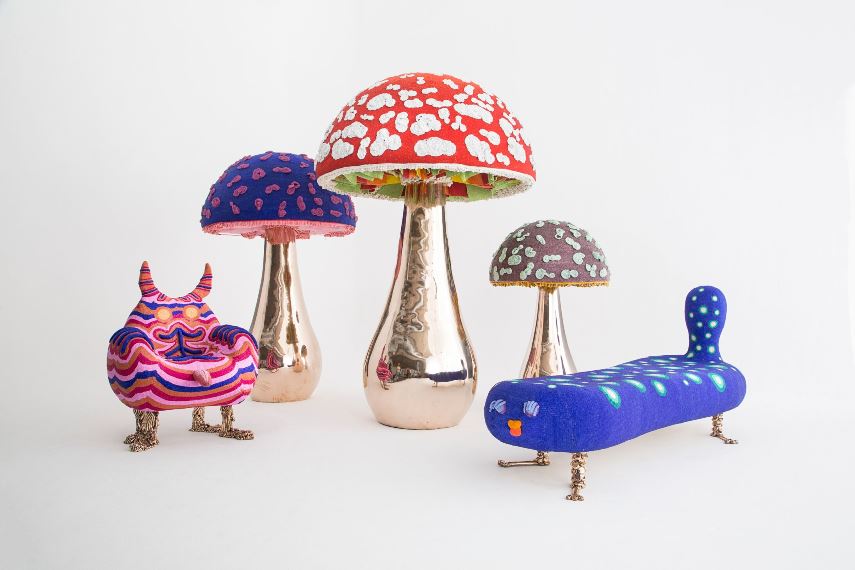 Design Miami Beach 2015 Highlights
OK, it seems that the first time exhibitors attract a lot of attention in light of Design Miami/. Firma Casa, São Paulo will show a new series of works by the Campana Brothers; Galerie Philippe Gravier, Paris, specialist in architecture, will show two monumental pavilions by Japanese architect Kengo Kuma; cutting edge and experimental contemporary design from Gallery ALL of Beijing, which exhibited in 2014 as a Design Curio; the rare watch dealership Le Collection'Heure, Brussels; collectible contemporary works from PHOS ART + DESIGN (formerly Sarah Myerscough), London; and Secondome, Rome, a dynamic project space that commissions hand-crafted editions from an international list of designers.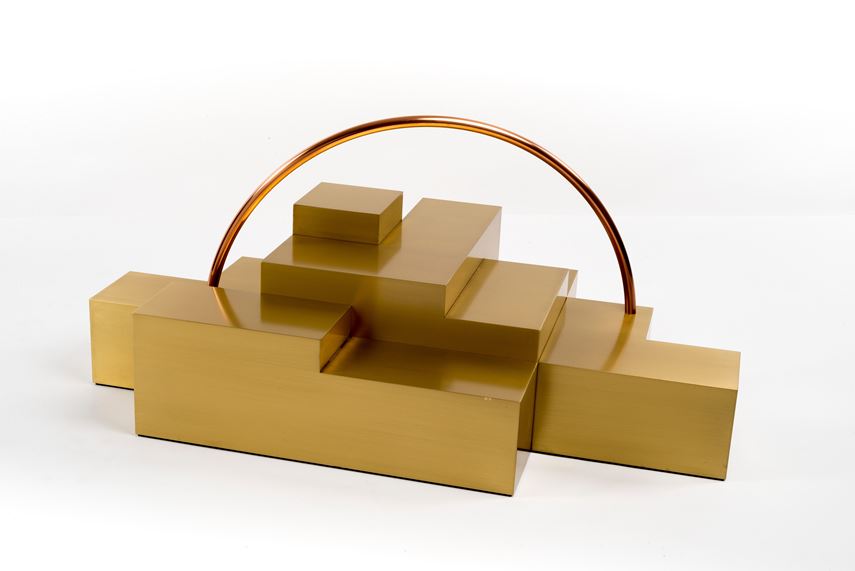 Supporting Program
Design Miami/ has truly rich supporting program. Following a school-wide competition in which over 100 students from 32 student teams participated, a judging panel comprising both Harvard Graduate School of Design (GSD) faculty and representatives of Design Miami/ selected the winning concept. This commission represents the first time Design Miami/ collaborates with a school and the very first design competition organized by the fair. The chosen project was developed by a team of five students enrolled in the Harvard GSD Master in Architecture program: Joanne Cheung, Jenny Shen, Steven Meyer, Doug Harsevoort, and Yiliu Shen-Burke. As the name would suggest, UNBUILT is a celebration of unrealized design projects that will be realized as 3D foam models, which will form the pavilion's canopy. In addition, Design Miami/ has commissioned Parisian illustrator Pierre Le-Tan to create a portfolio of sketches inspired by the fair's home city. The illustrator's interpretation is peopled with bathing beauties, flamingos and fearsome aquatic creatures set against a backdrop of Art Deco hotels and Key lime pies.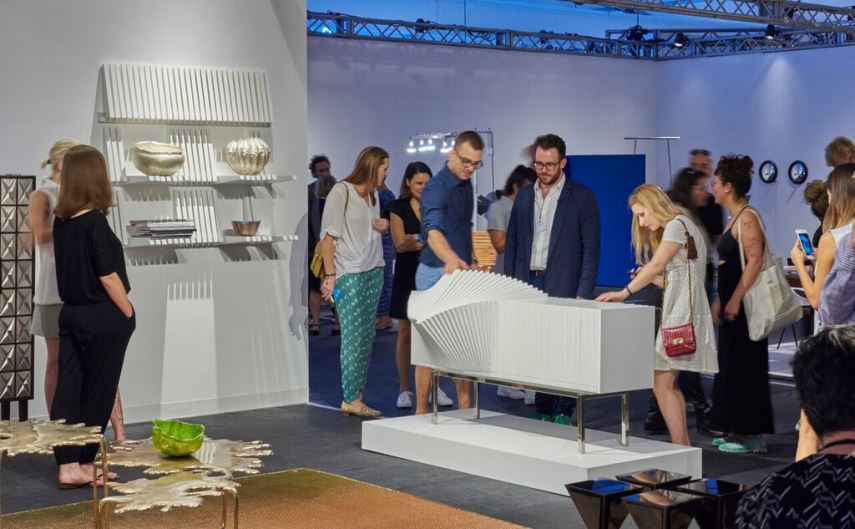 Awards and Collaborations
This year's fair will see the second edition of the Design Visionary Award, celebrating an exceptional individual or group that has supported, promoted or extended design practice or connoisseurship. This year's laureate is Yves Béhar. He is being recognized for his holistic design vision and especially the substantial impact he has made through humanitarian projects such as the INDEX-award winning One Laptop Per Child and See Better To Learn Better. Design Miami/ 2015 will host the ever-popular and dynamic Design Talks series, presented by the Surf Club and will play host to design installations by long-term partners Audi, Swarovski, Fendi and Perrier-Jouët.
The Location of the Design Miami/ Main Venue
Practical Information
Design Miami/ Beach 2015 will take place from December 2 until December 6. The preview is scheduled for December 1 (for collectors 12-6pm and vernissage 6-8pm). The fair will take place at the Miami Beach Convention Center, a short walk from Art Basel in Miami Beach. You can buy your tickets only (daily ticket costs $20). For more information, visit the official website of the art fair.
Featured Images: Design Miami Logo; Pirarucu Sofa by Fernando and Humberto Campana at Friedman Benda; John Lith-cow from the Afreaks series by The Haas Brothers with The Haas Sisters; Design Miami 2014 (Photographer credit James Harris). All Images courtesy of Design Miami/