Detour From Graffiti and Street Art
Yesterday, on August 16, renowned NYC graffiti artist Alan Ket and Tabla Rasa Gallery launched "Outside, Inside – A detour from graffiti and street art", a group exhibition of works by contemporary artists that create art both in the studio and in the streets around the world. A lot has changed since the 1970s when teenagers started to use spray paint to write their names in a highly stylized manner. Those working on the streets are now recognized as artists and many have studio practices and work on paper and canvas. Ket, for example, first made a name for himself by spray-painting subway cars in the 1980s in Brooklyn. Today, he is active in his community as a graffiti artist, curator, photographer, graffiti historian and art advocate. Most recently he has become a curator for graffi­ti and street art related exhibitions like this one.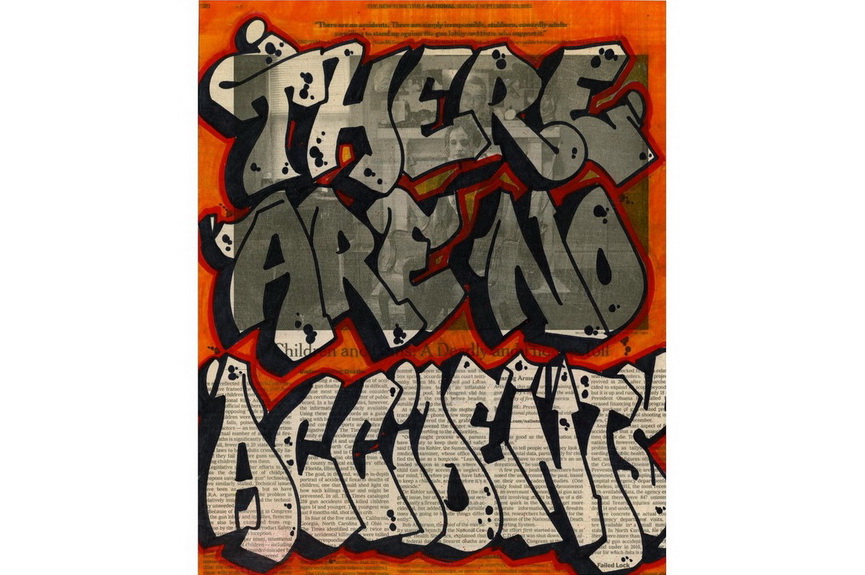 Many of today's street artists work both inside and outside the studio without jeopardizing their street credo. Some commercialized their art or turned more toward fine arts but are still active in the streets. "Outside, Inside" is an exhibition featuring the works of a cross section of artists whose work is informed by the streets and are actively working in the streets around the world. Well curated by Alan Ket, this show exposes spectators to a broader range of street art styles as well as introduces audiences to the fine art pieces that many of the selected artists now create.
A Variety of Different Styles
From the fantasy and folkloric style of the Chilean duo Aislap, the political messages that are prominent in artist KET's paintings, the soft and romantic visions of flora, animals and women by Cern, to the dark side of humanity in the work of Ezo Wippler, Chilean artist Nelson Rivas presents paintings that grapple with the issue of immigration and what it means to cross borders, New Yorker Queen Andrea's paintings explode with color and vibrancy in both her geometric and type driven paintings, Sofia Maldonado whose abstract paintings intertwine the natural world with urban landscapes, GHOST's psychedelic bubble styles reminiscent of old school gra­ti, Wane COD's abstract paintings where letter forms are deconstructed and dissolve into colorful clouds and finally Prague based Jan Kalab presents new paintings created recently during his summer long residency in Brooklyn.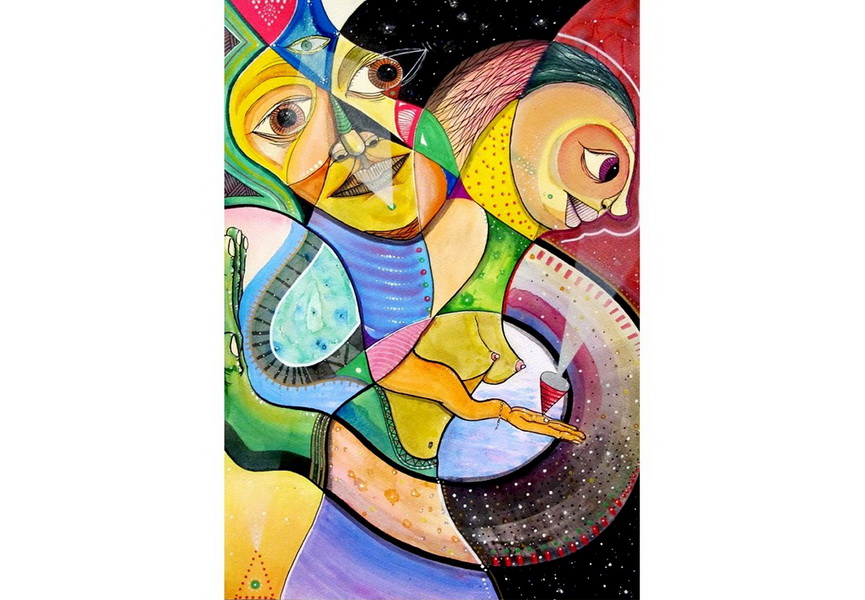 About the Curator
Alan Ket is a New York City hustler who works in many artistic fields. His advocacy of graffi­ti has landed him in frequent lawsuits with the city of New York. Ket launched Stress, a hip-hop magazine credited for breaking such artists as Jay-Z, Foxy Brown, Eminem, and Raekwon, among others. In 2001, with Marc Ecko, he created the men's fashion magazine Complex. Ket has lectured in universities worldwide and is the author of over a dozen books on graffi­ti, street art, and tattoo art. Most recently he has become a curator for gra­ffiti and street art related exhibitions at Fondation Cartier in Paris, PowerHouse Arena in Brooklyn, 55DSL in New York City, The Hip Hop Theatre Festival at New York University, MOCA in Los Angeles, the Miami Light Project in Miami and the WeAreRelated gallery in Copenhagen.
About Tabla Rasa
Tabla Rasa is an art gallery that profiles works of emerging, mid-career, and established artists of Brooklyn, New York, and the United States. It presents solo and group exhibitions in a wide range of styles, themes and media. Artist/Directors Audrey Frank Anastasi and Joseph Anastasi are committed to the visual arts as an expression of the human spirit and a voice for social issues. They are committed to presenting exhibitions in an accessible, community-friendly, non-intimidating, and high quality art viewing venue.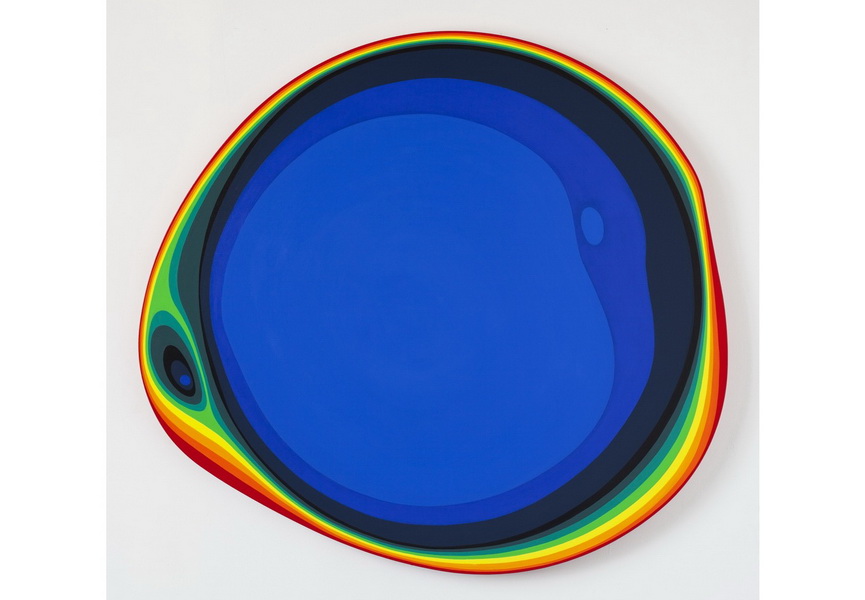 [mc4wp_form]