FACE TO *FACE
This book is over 350 pages of what Dean calls Art which he's forced upon the unsuspecting public for well over 15 years now. I can only apologize on his behalf.
These are the words of D*Face's mother related to his monograph The Art of D*Face: One Man and his Dog we've all been waiting for. Two days ago D*Face held his book launch in L.A. at Stephen Webster Jewelry Store on Rodeo Drive. The event included an exhibition of his works, book signing in the surroundings of superior design jewelry, and one specialty.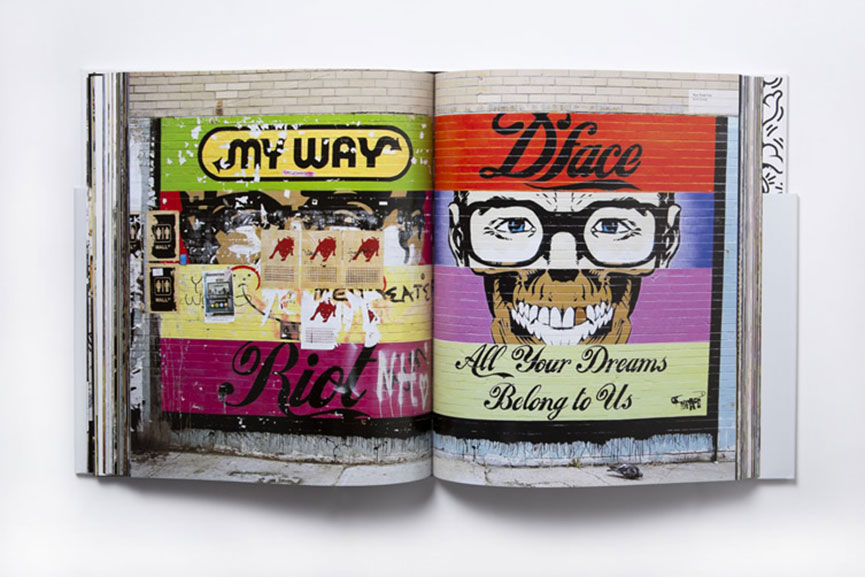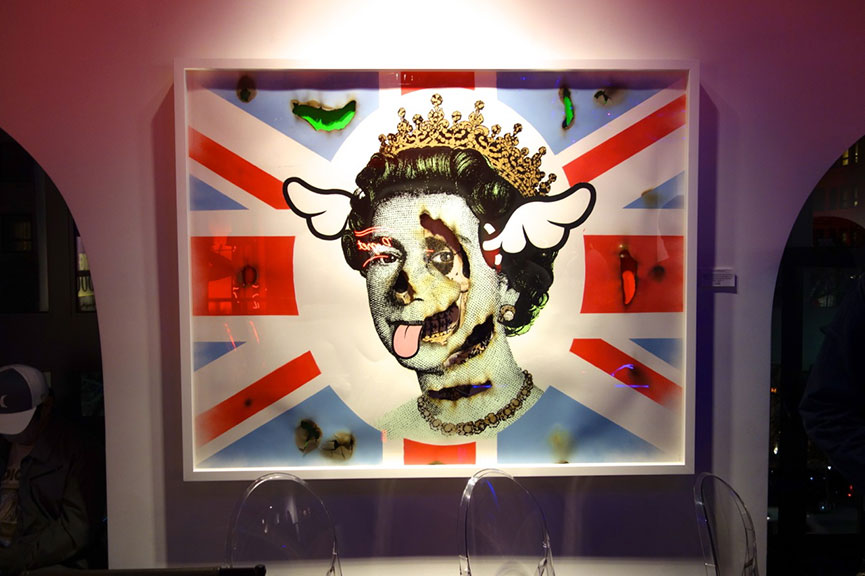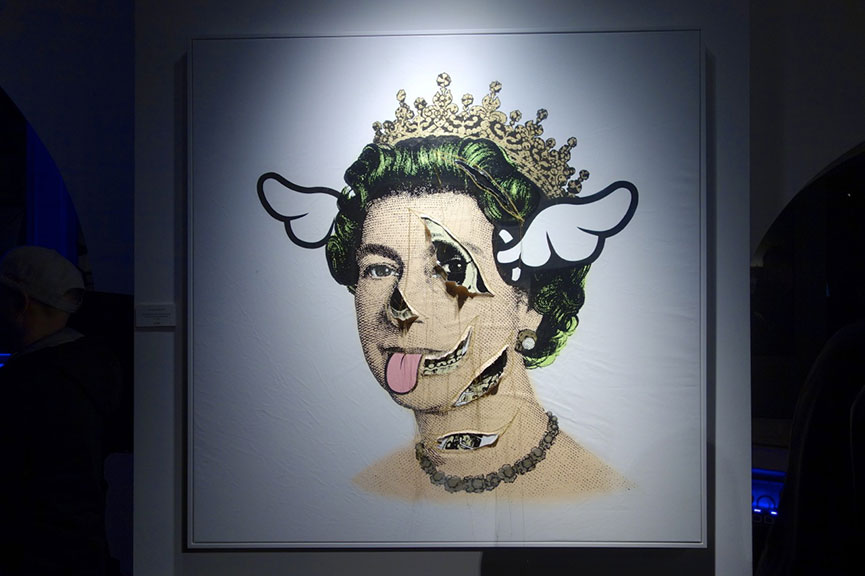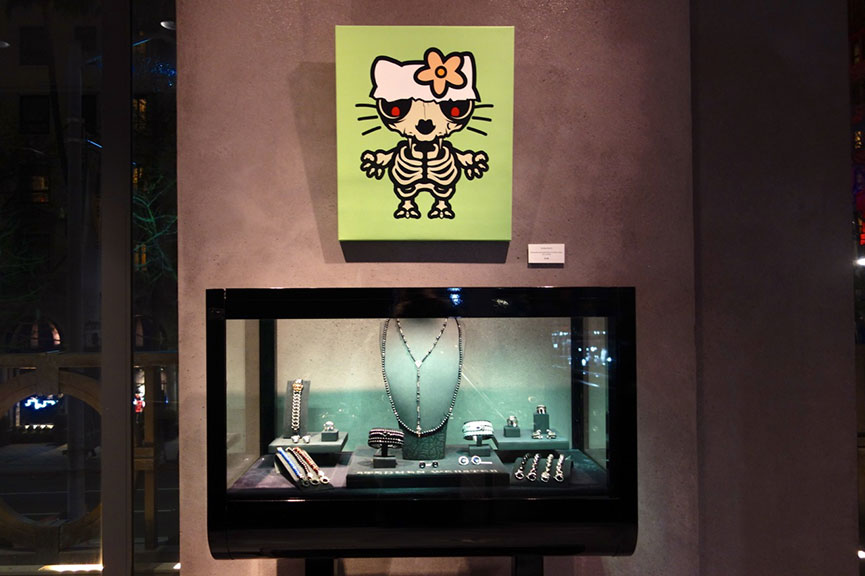 D*Face and Shepard Fairey
For this occasion, longtime friends D*Face and Shepard Fairey did a collaborative print titled FACE TO *FACE. This special 3 color screen print was released in 200 copies only, signed by both artists and was available for purchase exclusively at Stephen Webster two days ago. Needless to say, it's sold out. Shepard Fairley is also responsible for the foreword to this interesting edition.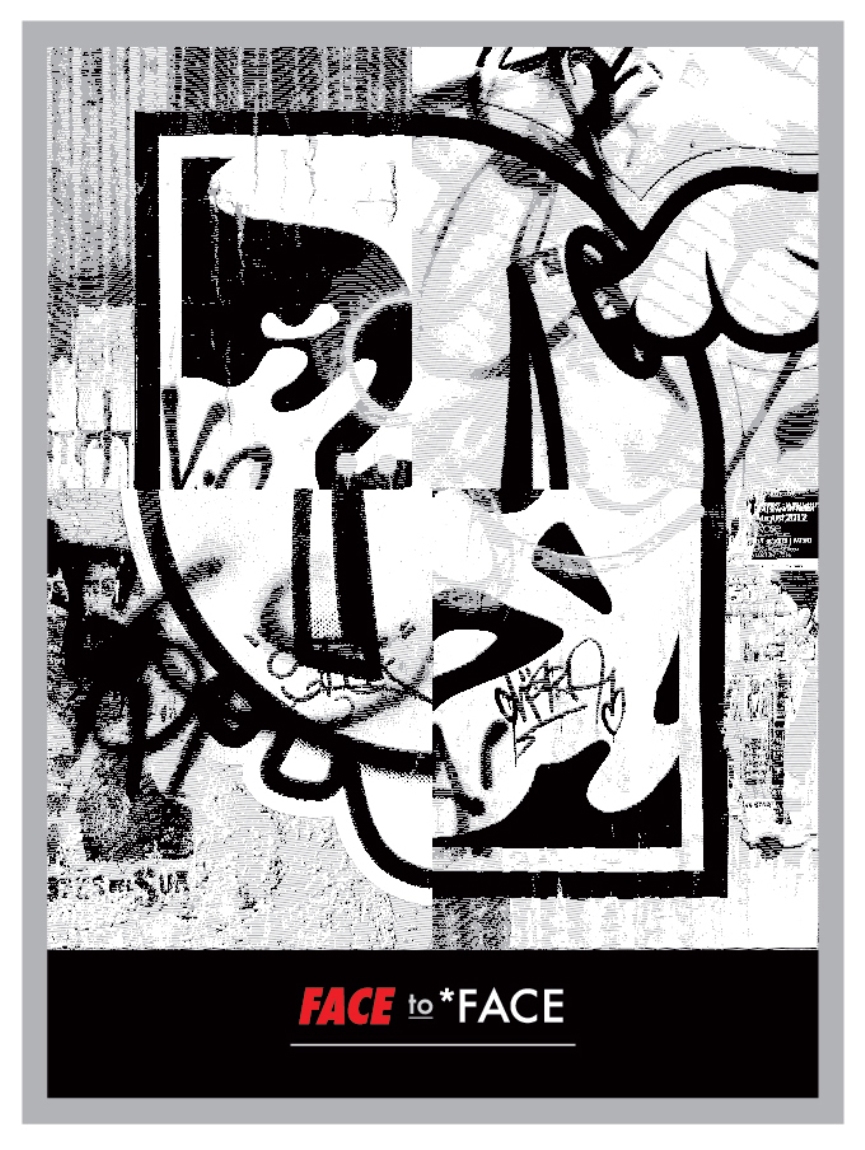 aPopcalyptic
D*Face has been a leading figure in urban art for over a decade and this long-awaited monograph covers the evolution of his work. It is a compilation of the urban art legend's street and studio work. It also contains stories and anecdotes from artist's life as well as many unseen images.  D*Face, the U.K.-based street artist, defines his work as "aPopcalyptic": a satirical look at consumerism and our obsession with fame, pop culture, and all things celebrity. And where better to have a solo show than Los Angeles, more precisely on Rodeo Drive? In the announcement of L.A. book launch on his web site it seems to me that D*Face is somewhat self-ironic when he says "Who was it that said reaching the bourgeoisie whilst rocking the boulevard?!" I myself can't help quoting Keith Haring, the American artist best known for his graffiti-inspired drawings in subway stations, who once said: "The public needs art – and it is the responsibility of a self-proclaimed artist to realize that the public needs art, and not to make bourgeois art for a few and ignore the masses." Who would have known?