D*Face - Live Fast, Die Young
Starting from a large scale mural painted on the outer wall of the 315 South Robertson Boulevard in LA stating unambiguously You're Dead to Me, West Hollywood residency of D*Face is hugely inspired by death. This comes with little surprise, since the macabre imagery is a common trait of his signature distortion of the iconic Lichtensteinesque pop art, but the exploration of the concept has reached new depths, as the internationally acclaimed urban artist exhibits more freedom and versatility within his expression. Entitled Scars and Stripes, the exhibition opened last weekend, bringing an intriguing new array of artwork.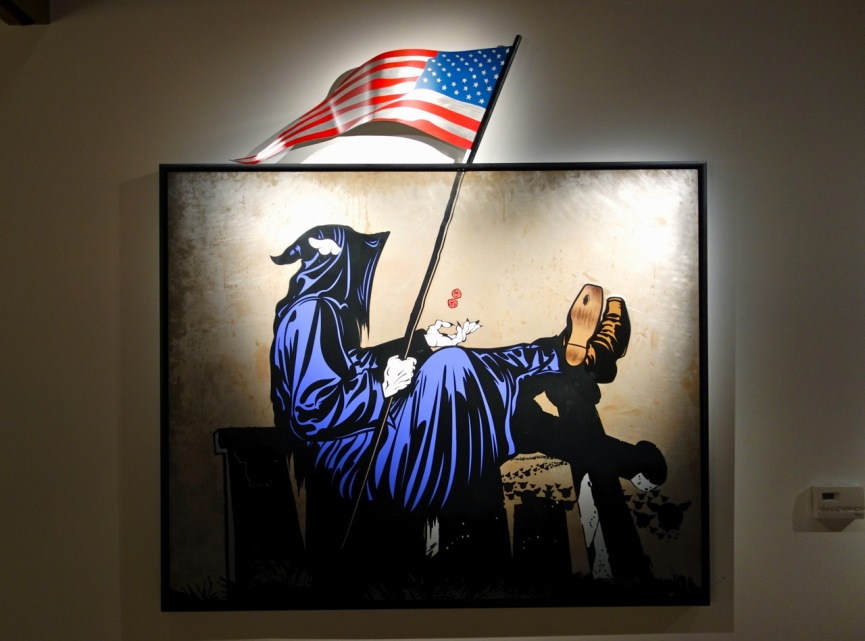 Scars over Famous Faces
Located within a specially designated space, Scars and Stripes features another external piece – a life-size installation of the recognizable D*Dog sculpture crushing an iconic American police cruiser, announcing the presence of the notorious Brit. Followed by smoke effects on the opening night, it made a bleak-themed show a true spectacle. Inside, the exhibition showcased novel canvases, portraits of celebrities all of whom died before the age of 30. Famous musicians and actors alternate, filtered through the typical D*Face iconography bedecked with zombie-like traits, alluding to their condition. We find most of the stars whose popularity skyrocketed after they died here, some of which belong to the infamous '27 club', ranging from Buddy Holly, Jimi Hendrix, Janis Joplin, James Dean, Sid Vicious and Jim Morrison, to Kurt Cobain, Tupac Shakur, and Amy Winehouse.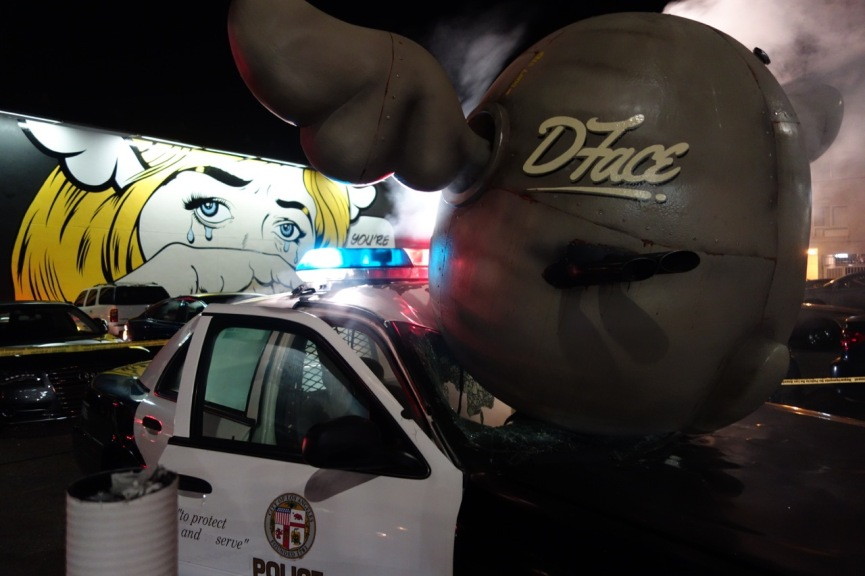 Myth of the Dead
The myth woven around their personalities is what intrigues and inspires the artist, while West Hollywood comes out as the perfect place to premiere the series. Combining some of the celebrities' most emblematic portraits, he alters them incorporating symbols of their overwhelming fame that contributed to their demise. Another level of fascination with those who lived too fast comes out of the society's obsession with them. D*Face addresses everyone, raising question of whether the fans are partly responsible to the tragic outcome. The undercurrent of his works much related to the history of pop culture emphasizes that the celebrities of today are hardly on the same level as his models. They are greatly promoted, used as living dolls for product placement, but they are in fact – famous for nothing. There's hardly a talent today who could compare to any of D*Faces muses.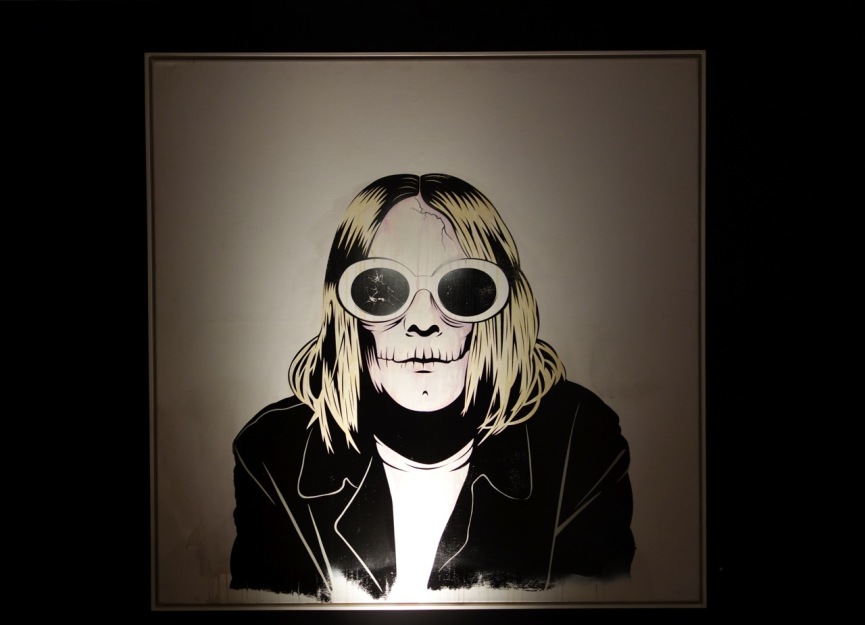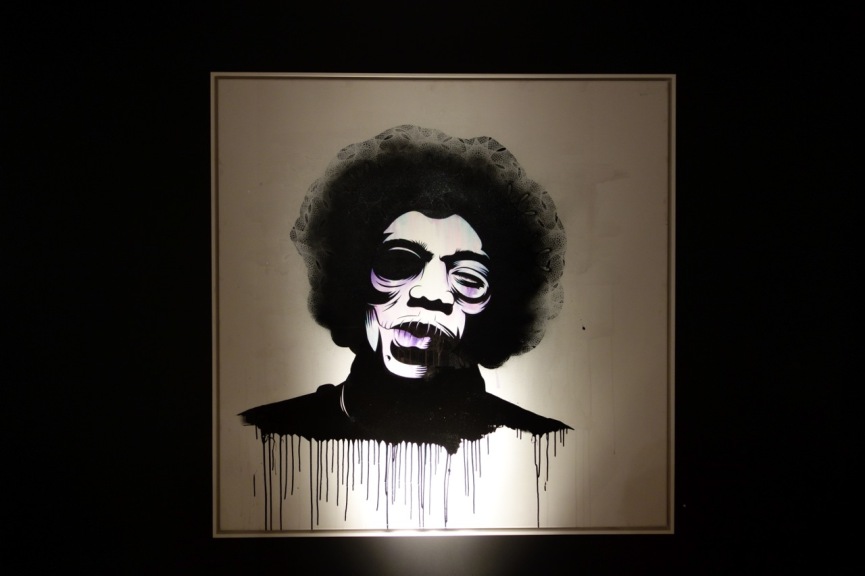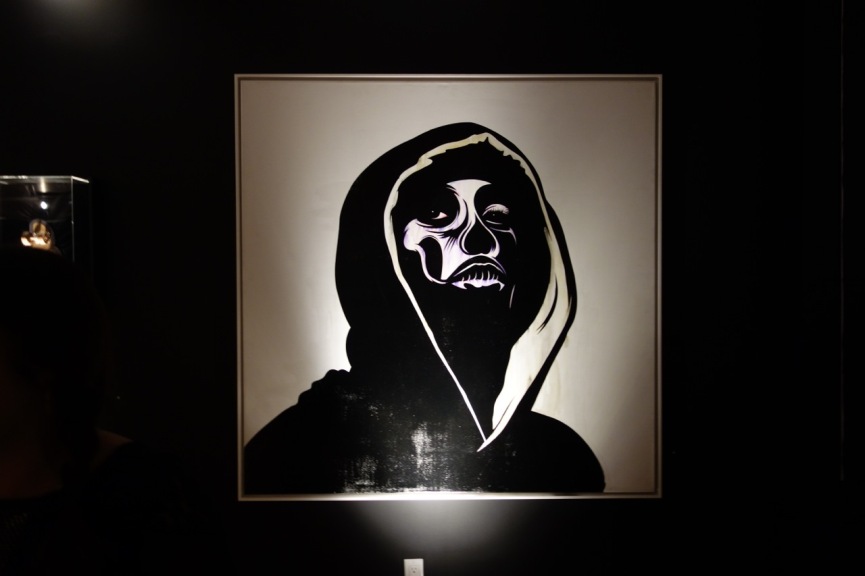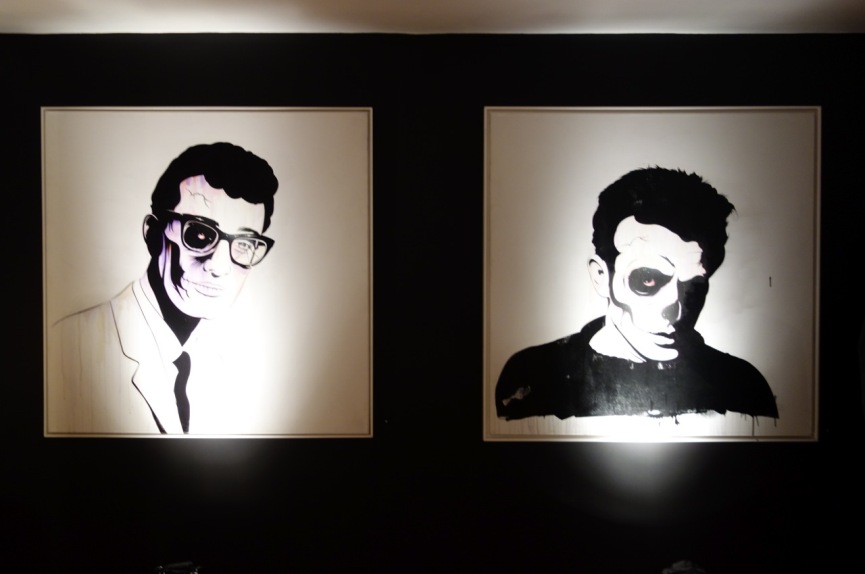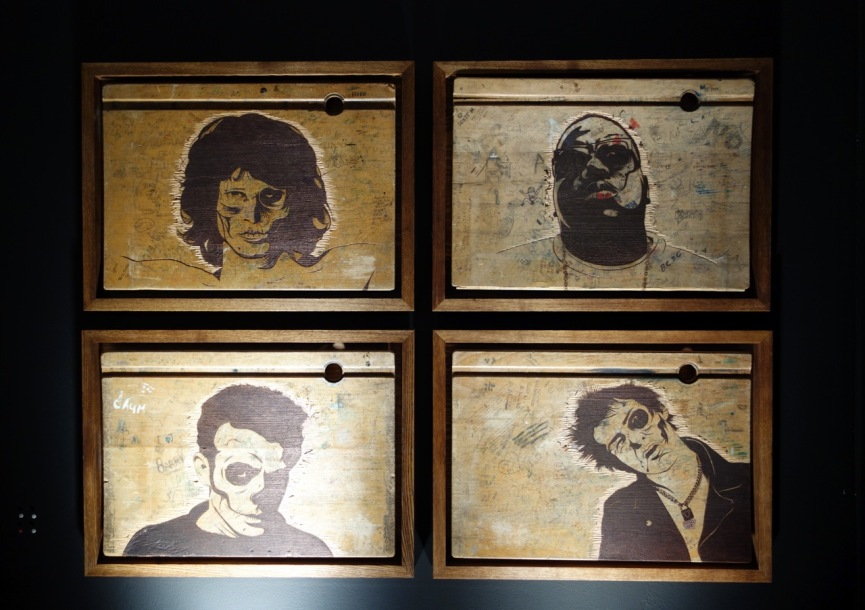 D*Face Experiments
From the stylistic side, a fresh thread is detectable throughout the series. D*Face allows himself more freedom in the brushstroke and experimentation alike. For example, James Dean image was executed on scratched metal, alluding to his car crash death, pointing out the fact he represents the embodiment of the Live Fast, Die Young premise. Still, the Roy Lichtenstein influenced rendering prevails on his murals, but it somewhat decreased on the canvases. D*Face's art keeps evolving, continuously standing as a visual break, a rebellion against the protruding advertising our eyes cannot escape.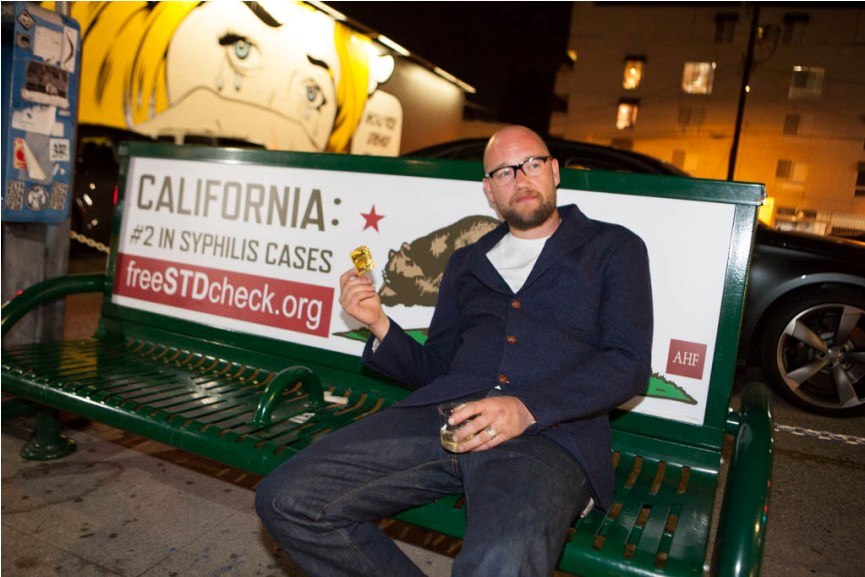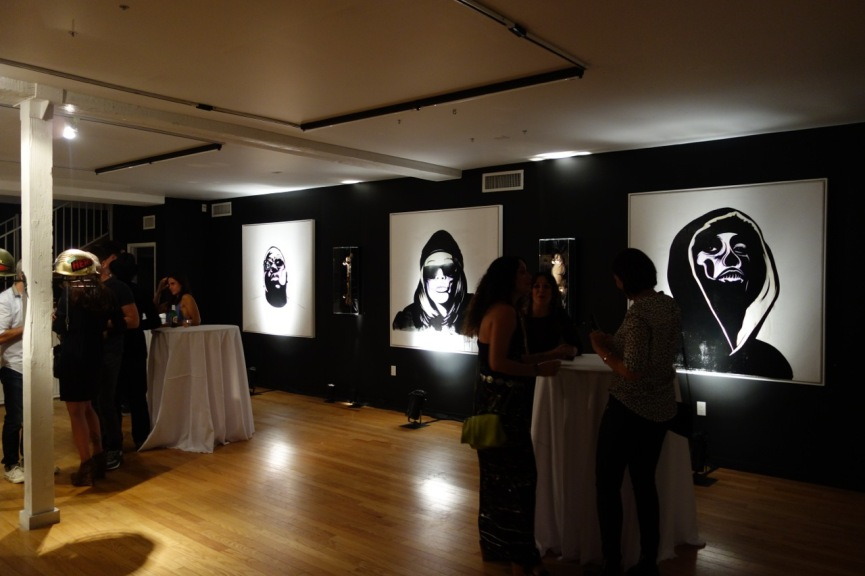 West Hollywood Exhibition
Being his largest solo exhibition so far, organized by PMM Art Projects, Scars and Stripes by D*Face will remain on view through October 12, 2014 at the pop-up location at 315 South Robertson Boulevard in West Hollywood, where all the visitors are dared to question their likes, while taking in those who left this world much too early, leaving substantial legacy.
Photo credit: Birdman Photos (portrait shots) & Arrested Motion.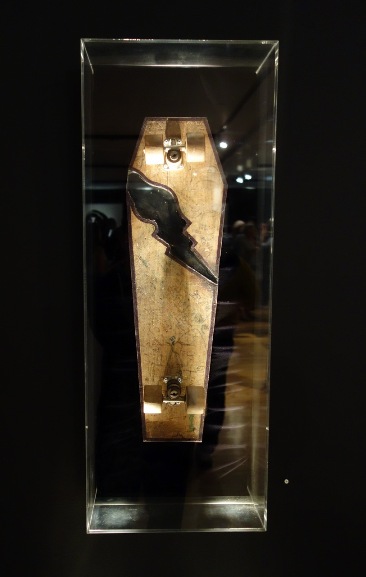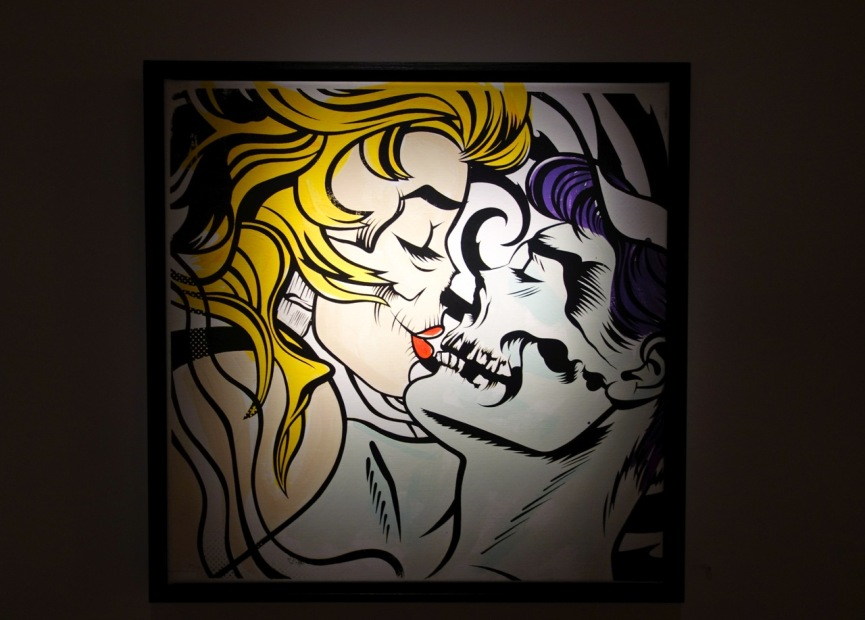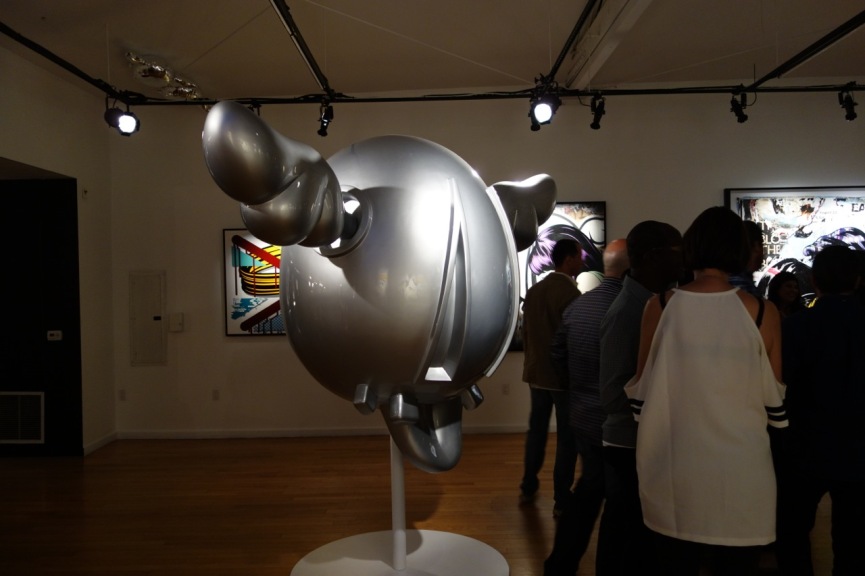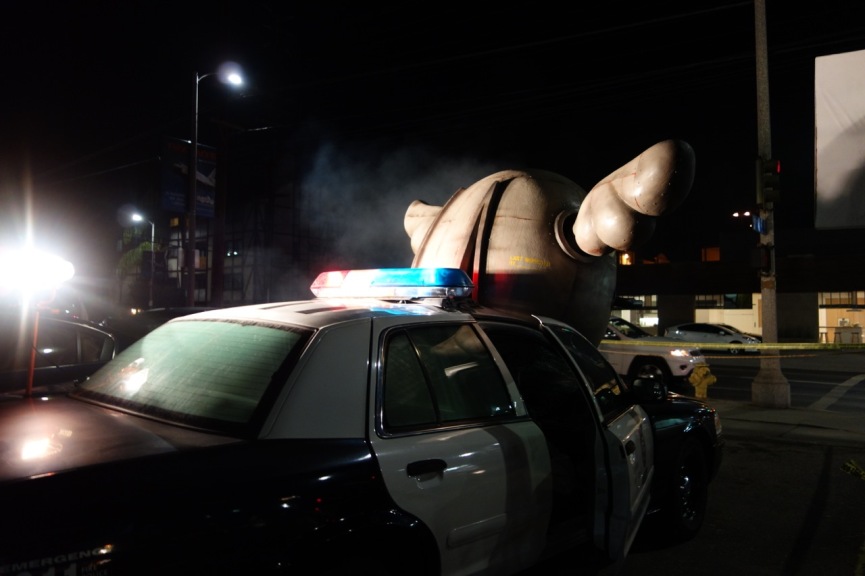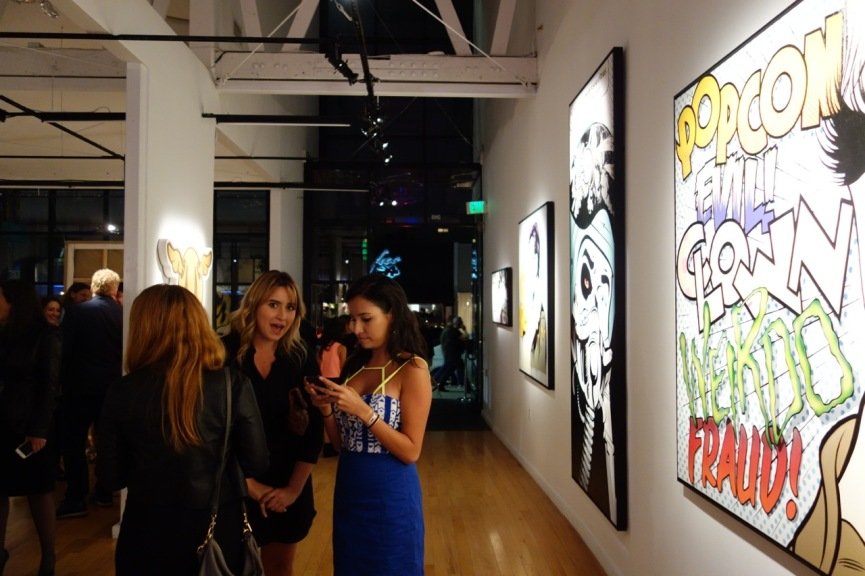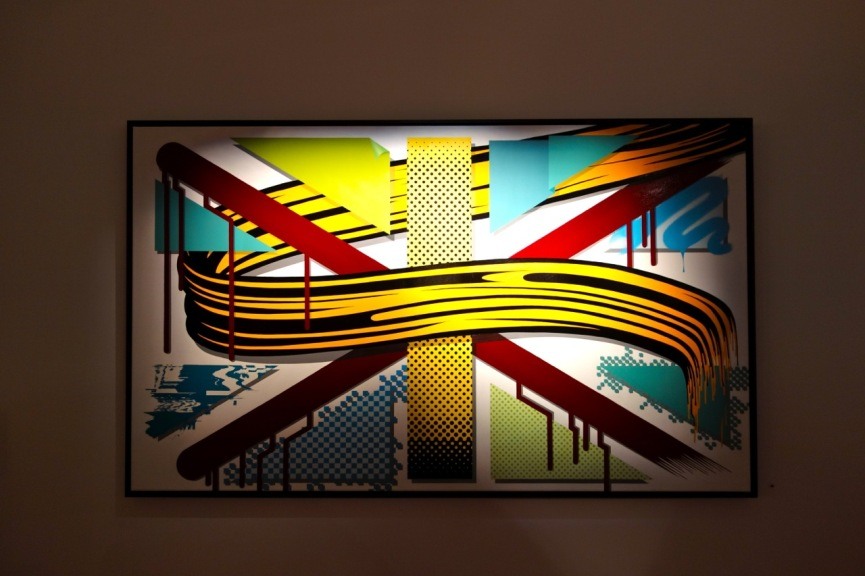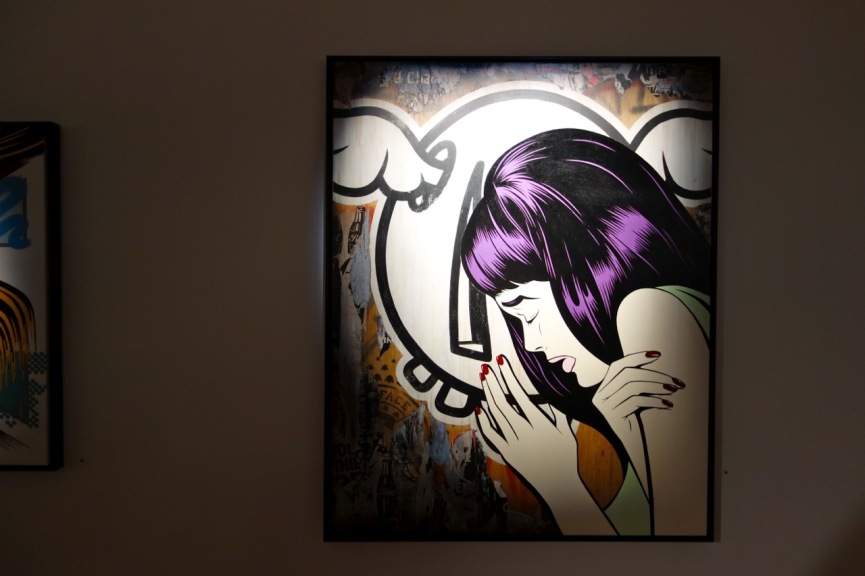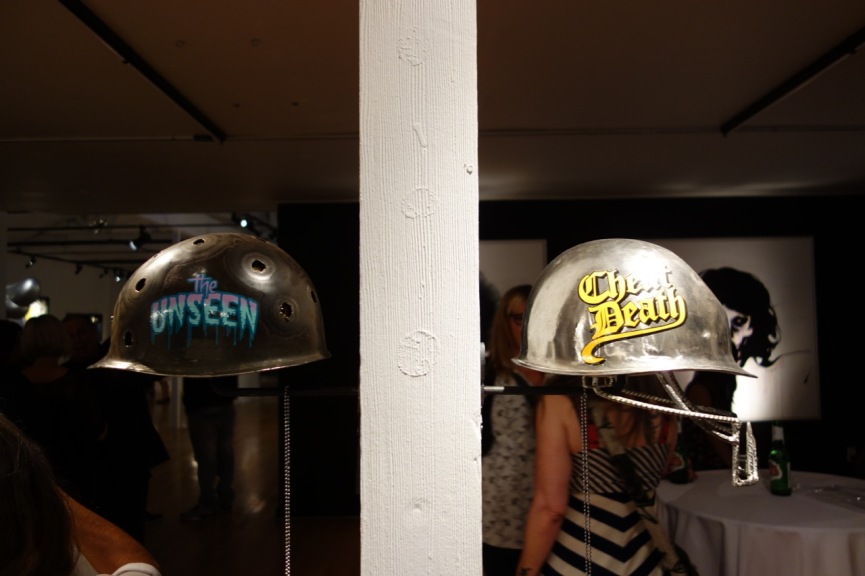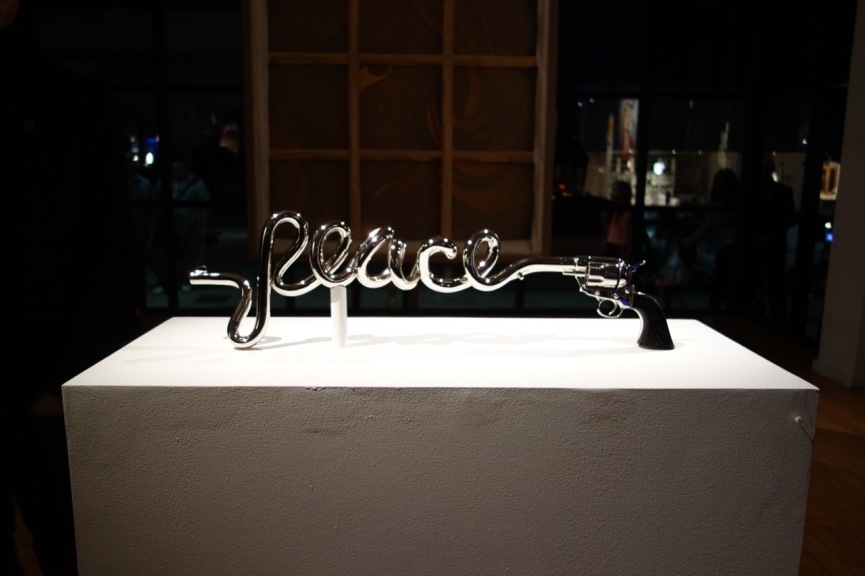 [mc4wp_form]