D*Face: Scars and Stripes
Darth Vader, Snoopy, Superman, Che Guevara, SpongeBob Squarepants, Saddam Hussein, Teenage Mutant Ninja Turtles, Queen Elizabeth, Spiderman,… A seemingly random list of faces which inhabit the texture of contemporary popular culture, or, perhaps, something else? For artist Dean Stockton aka D*Face, these are the intricate building blocks of the infrastructure which infuses our reality.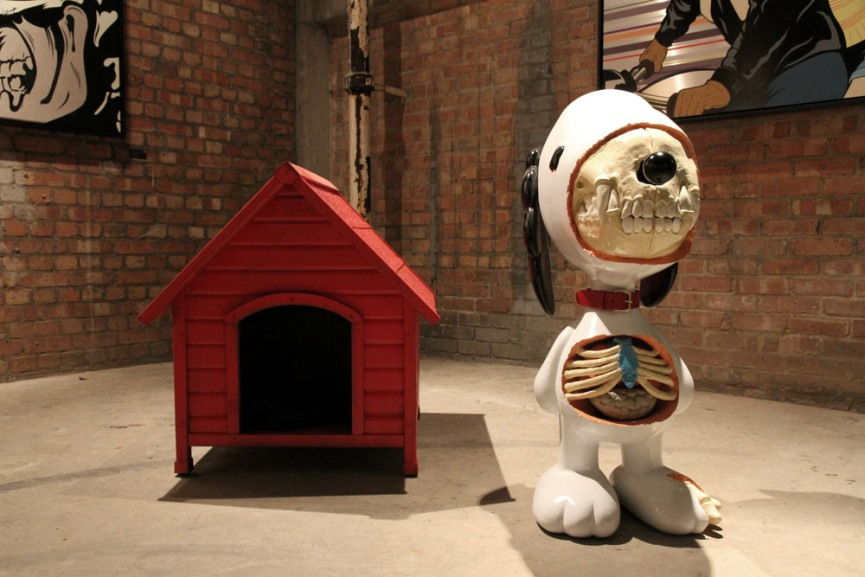 D*Who?
One of the greatest philosophers of the 20th century, in his contemplations on existence, said that it is not the What? that matters, it is the Who? and the Why? that are, among others, the key questions. While echoing the artist's why, we shall try to understand who he is… A self-proclaimed product of the environment in which he grew up, he tried to understand the bizarre world of consumerism and popular culture he was (maybe we were all?) thrown into. From a freelance designer whose anxiety consumed his days and molded them into a never-ending time circle, to a subversive artist who tried to transform his surroundings and tried to address the dread that had been overwhelming his being – a true metamorphosis. It was a decade ago that he became the curator of the Outside Institute, the first contemporary gallery in London that specializes in contemporary street art. To transform ones anxiety into creative power – is this the face of the battlefield that is the postmodern epoch?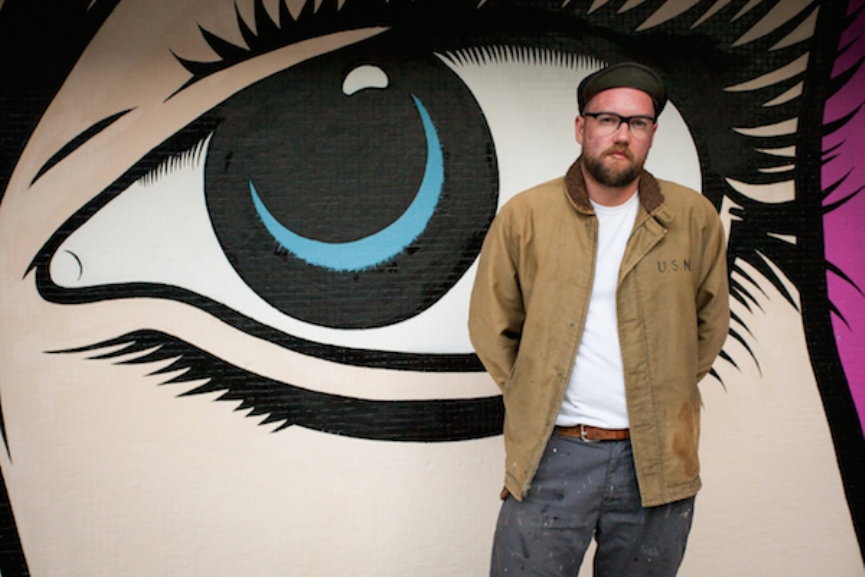 Scars and Stripes
Now, he is going to try and jolt the minds of the Los Angeles public by showing the objects of public adoration – ones no longer among the living, yet already immortalized. Beginning on September 26th , until the middle of October, the exhibition will include 30 new works, two public murals and a collection of prints. It is a pop-up show in collaboration with PMM Arts Projects. What is more, in his largest exhibition yet, the artist, along with the participation of admirers of his work, is going to be able to revisit and recap the fifteen years of career. But what is Scars and Stripes actually going to be?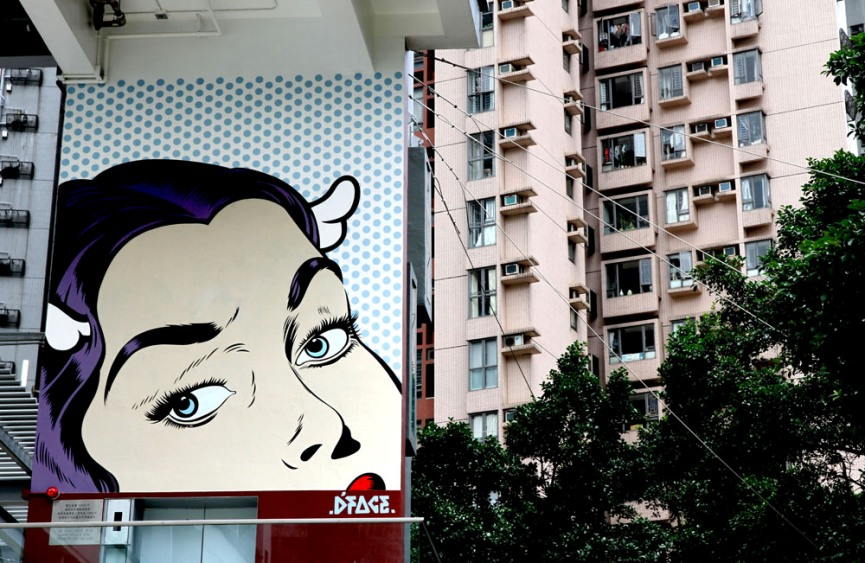 Deconstruction of a Dream
During the exhibition, the artist will try to show how the bright lights of youthful stardom suddenly disappear, only to illuminate the popular culture in ways no living performer could ever achieve. Thus, revealing that the American dream is only a dream for those how crave it, but nonexistent for those who manage to obtain it. Through portraits of iconic figures of popular culture who dreamt the dream which abruptly ended before the age of 30, this deconstruction, to paraphrase the artist's words, will dwell upon our fascination with the cult of the celebrity, without them even being an active part of our reality. They are now present in the world only as images which fuel the abnormal drive of the contemporary mass media culture.