Recap: Vhils' Dissection
How can destruction be art? Is it possible for forms of demolition to take part in the process of creating meaning? There is no urban or street artist which has doubts about answering these questions. Surely, if these questions raise suspicion concerning one's notions of art, then how would one explain the existence and strength of urban art? It would not be an exaggeration to say that Vhils is one of the most inspiring urban artists today. He has proven this time and time again, but certainly during his exhibition Dissection, which will end on October 5th 2014.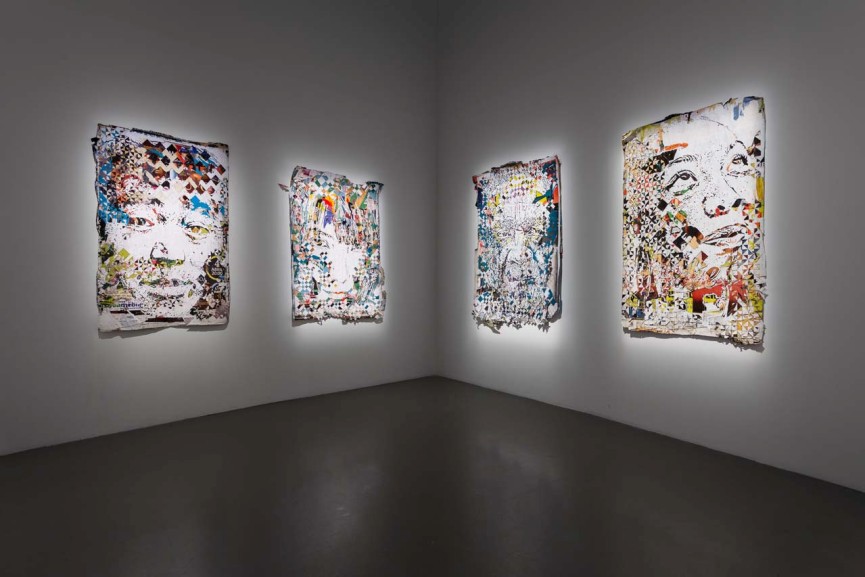 Dissection
The Panorama mural covers the surface in front of the museum space of the exhibition and it is on a 360 degrees façade, representing the directions of the world where the artist had created during past years. After experiencing the awe of this large scale piece, the visitor can embark on a voyage of Vhils' artwork, spread across the space of nine rooms. Each room holds the artistic text Vhils had carved in the texture of art history. From vinyl stencils and posters, through his opus of works in metal and wood, to the collaborative pieces he had worked on with CYRCLE. and Buraka Som Sistema. In the front area, where almost all sectors lead to, there is a "deconstructed" urban metro carriage, it's peaces hung in midair. This way, an admirer can, at the very end of his journey through artist's work, return to the beginning, remembering Vhils' roots in graffiti and his first playground – train yards. Like he said, graffiti has been his greatest influence.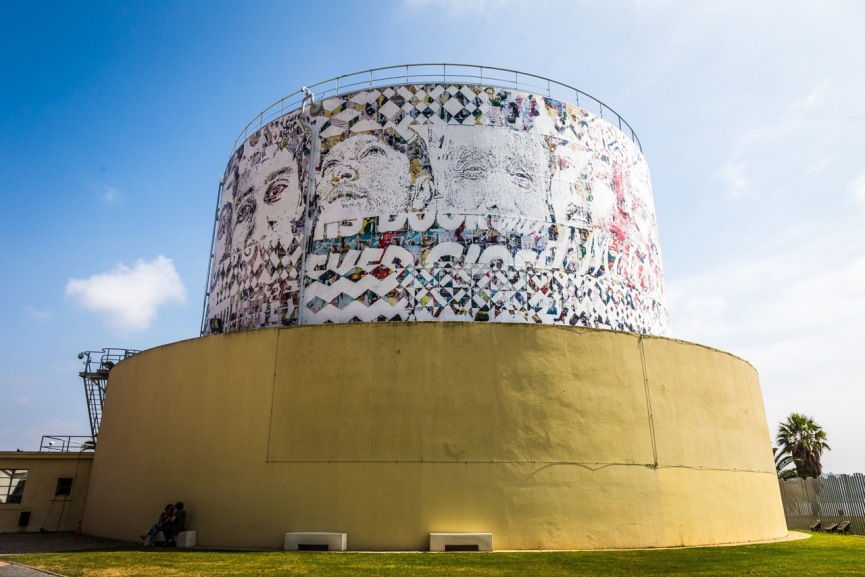 Destruction is Deconstruction
It is as though that the pseudonym Vhils already pays homage to the philosophical analysis of deconstruction. The artist once said that he chose his name out of letters he found "likable" and were easy to use as a signature. A choice which even Jacques Derrida would find intriguing. This kind of thought process of relinquishing oneself of absolute truths is something Vhils does with all the forms of his artistic expression, from choosing a name to the carvings in the wall and extraordinary murals. But that's just it – by destroying the levels of social discourses represented by endless layers of billboard ads, Vhils acknowledges the deconstructive method of the absence of meaning. As soon as we want to ascribe meaning to something, we are dealing with signs, and this is something Vhils is aware of. This is what lead him from graffiti to the art expressions through carvings and dealing with metal and wood – sometimes it is not enough for art to represent the opposing force in a decaying social atmosphere. Sometimes it is necessary for art to go beyond contrasting and be the method for redefining – deconstructing – the reality by new and different concepts. It is in this light that the context of Vhils' work becomes more clear.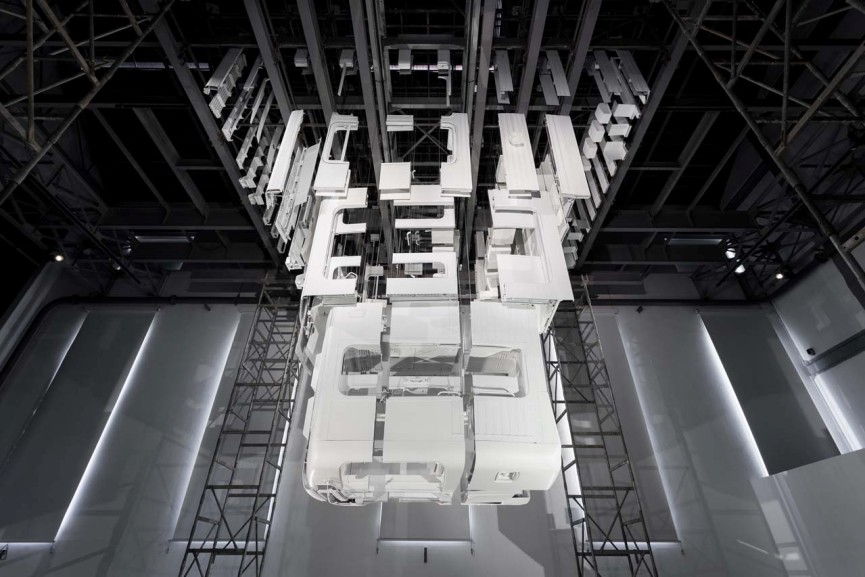 [mc4wp_form]