Distant Land
The Toot Yung Art Center nourishes the practice of artistic residence and a space for artistic production and workshops. This is a place for both established and emerging artists. Monthly shows featuring international artists represent an opportunity for intercultural dialogue and a chance for the art world to interact with the inspiring particularities of Bangkok. It is a calling of the distant land, and this time Akacorleone and Kruella D'Enfer are answering…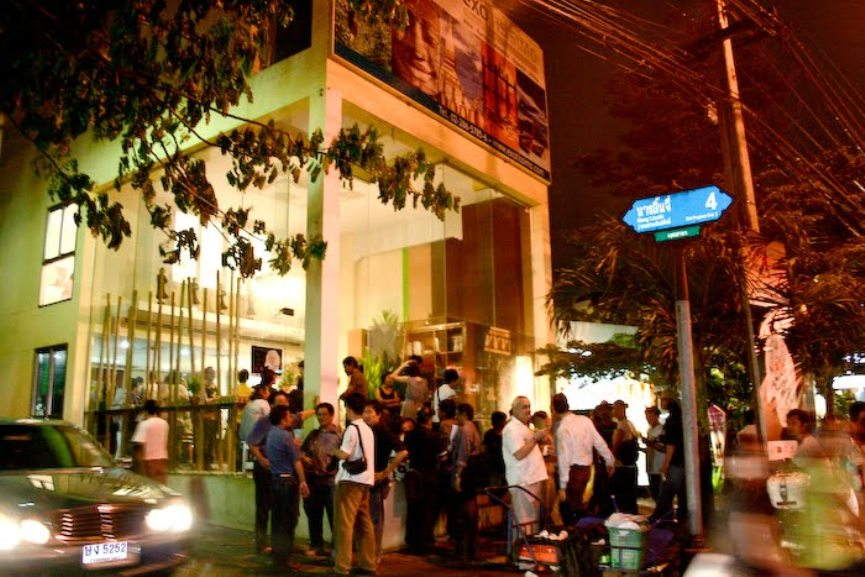 Akacorleone
Pedro Campiche is an illustrator and graphic designer from Lisbon. He is the co-founder of an on-line shop called STEPPIN STONE. His artistic expression is an amalgam of different possibilities of styles and techniques. From painting walls and the devotion to typography, painting and drawing to the passion for ink, watercolors, markers and screen-printing, Akacorleone is an artist whose diversity is one of his strongest characteristics. However, the most notable aspect of Akacorleone's artwork is reflected in his pursuit to incorporate the digital and handmade elements into the creative process. One thing is certain, his collaborations with Kruella D'Enfer are always fruitful.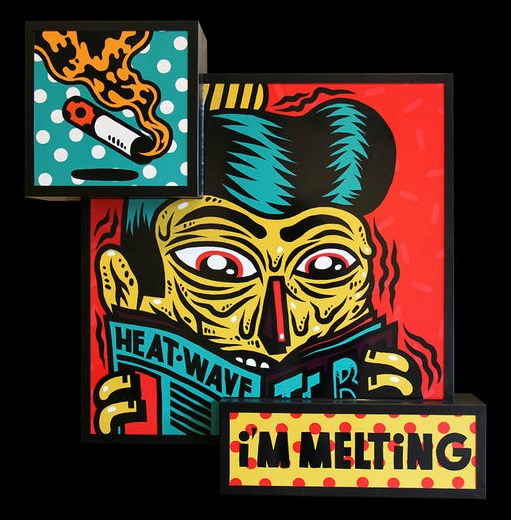 Kruella D'Enfer
This Portuguese artist was born in 1998 as Angela Ferreira. Her work is a reflection of the vivid imagination and fascination with the surreal worlds. By the power of spray, markers and brushes, she creates complex realities inspired by mythical creatures. As a street artist interested in the sublime worlds of legendry, Kruella D'Enfer articulates her abilities to express herself in simple lines, yet deliver the mesmerizing imagery of inspiring and imaginative proportions. These were the elements which fueled her creative process during the Thai adventure with Akacorleone…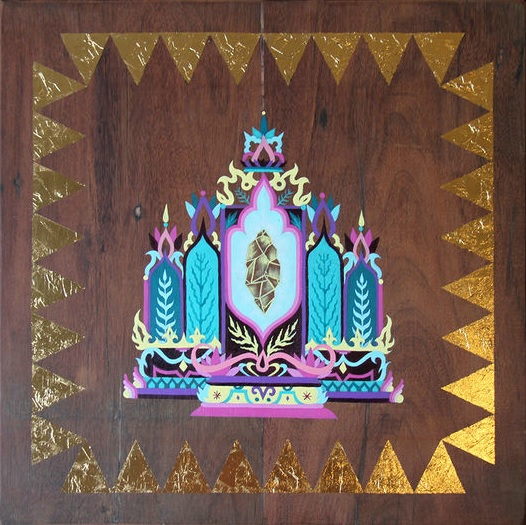 Distant Land
With an already interesting background in collaborative exhibiting, the artistic duo from Portugal is displaying their latest works, created during the two months residence in Toot Yung Art Center. The exhibition is a representation of the impressions the artists gathered during their interaction with the people, beliefs, legendry and everyday life of the local culture. The mission was to bring some of the aspects of the local street art into the gallery space. The central piece is a three wheel vehicle which is used by the merchants to sell food or ice cream around Bangkok streets. This vehicle represented a moving gallery of designed objects such as books, stickers, T-shirts and so on, traveling around Bangkok for one week and assumed its place in the centre of the gallery, from the beginning of the show. The exhibition of Thailand-inspired artwork by Akacorleone and Kruella D'Enfer is taking place in Toot Yung Art Center, from August 23rd to September 23rd.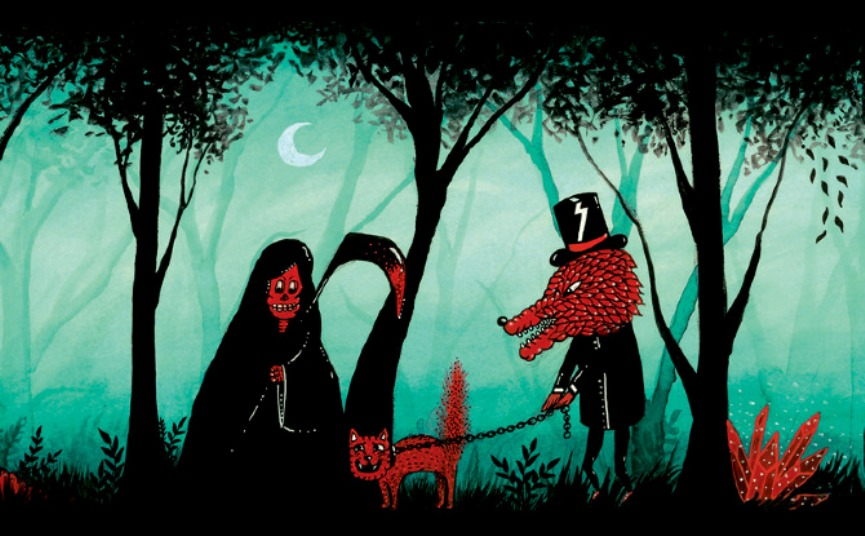 [mc4wp_form]