Donald Urquhart at Maureen Paley
When it comes to clubbing and night life, we can't stop wondering – was it more fun back in 1970s and 1980s? Many argue that all the current club life, with all of its music, fashion, iconic figures, is only an attempt to reach the "golden ages", when the nightlife was not only a thing of dance and buzz; it had a significant influence on the culture and art as well. Why was Andy Warhol a regular at the famous Studio 54? Certainly, not just to have fun. Anyway, it looks like the past is always hunting us when it comes to real clubbing. It seems that the art of Donald Urquhart is inherently connected with the "golden ages" of clubbing and music. His latest works will be exhibited at Maureen Paley in London, during the show entitled 1978.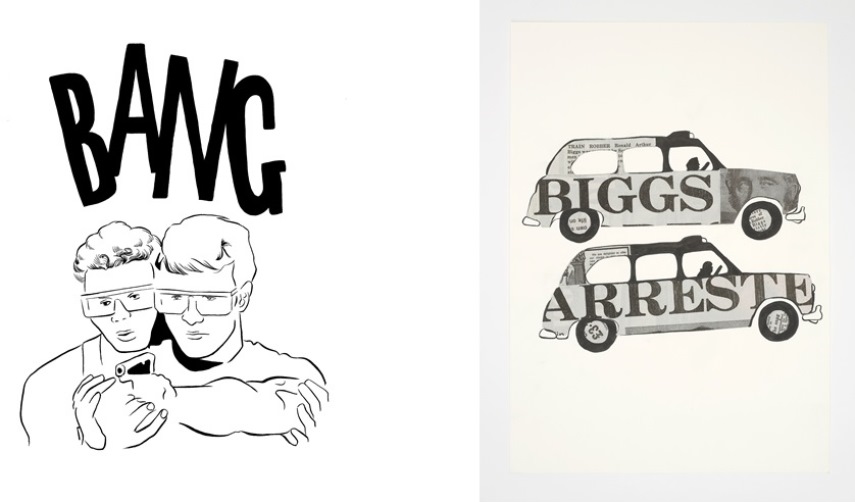 Histories in Donald Urquhart's Art
Urquhart lives and works in Dumfries, Scotland, where he was born in 1963. He is probably most famous for his pen-and-ink drawings depicting a cast of Hollywood celebrities, former divas, drag queens and literary anti-heroes (be sure to read our interesting article about Showbiz and Art in 2014). When he was younger, Urquhart ran an eclectic and gloriously seminal club called The Beautiful Bend with friends Sheila Tequila and DJ Harvey. This club was no mere disco; it spawned his short stories, poetry, drawings, performances, radio and stage plays and acted as a catalyst for Urquhart's multifaceted art career. And, indeed, his art style is difficult to define. His drawings are often accompanied with written statements or references that help the viewer to better understand the context of the work. Sometimes these written statements are in the form of questions, sometimes they are explicit messages artist wants to send. But, it seems that it is always related with Urquhart's past involvement in underground music and clubbing.
Donald Urquhart – 1978
1978 exhibition will consist of drawings on paper and wall along with new sculptural works by Urquhart (if you are interested in sculpture, read our article about understanding and collecting sculptures). In 2012, the artist participated in a residency as part of Cité International des Arts, Paris. Therefore, many of his new works are inspired by Montmartre and Parisian clubs and brothels. For example, he was interested in life of can-can dancers, like famous La Gouloue; but also in singers and actress such as Dalida. However, these Parisian adventurous investigations were always accompanied by the artist's own past with the nightclub he owned. Although he wanted to have a clean fresh break from living with his own history, past was coming back again and again – precisely, the year 1978, when The Beautiful Bend came out. Therefore, the latest series of works by Donald Urquhart can be understood as a representation of the artist's own past and his interpretation of the nightlife themes.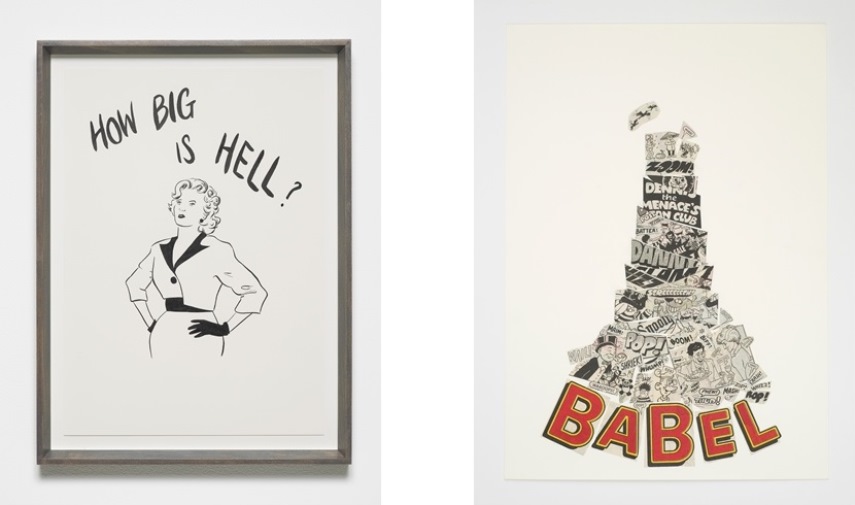 Donald Urquhart at Maureen Paley
The 1978 show is the third solo exhibition at Maureen Paley by Donald Urquhart (the artist is also represented by this gallery). Urquhart's works are truly beautiful – for someone they might be a look to the past, for others an interesting insight into the world of anti-heroes of glamour, nightlife, and celebrities' community. The 1978 show will present amazing work by this artist, and will be on view from June 9th, until July 12th, 2015, at Maureen Paley in London.
For the latest news from contemporary art, sign up for My Widewalls!
Featured Image: Donal Urquhart – How Big is Hell (detail), 2014
Image in Slider: Donald Urquhart – Biggs Arrested (detail), 2014
All Images courtesy of Maureen Paley, London.