A Dondi White Painting Achieves Record Prices at artnet Auctions
A new record-breaking sale occurred on an artnet online auction that took place in January 2018 – a 1984 painting, titled Solid Formation and executed by the influential graffiti artist Dondi White, was sold for a staggering $240,000. The piece was initially estimated to be worth anywhere between 50,000 and 70,000 USD.
Solid Formation is now officially the highest price this painter's work ever achieved at auction.
The late Dondi White was an American graffiti artist best known for his dynamic lettering and stick figures.
Although he made a name for himself as a graffiti painter in in the early 1970s, White made a radical transition towards canvas works in the year of 1980. Still, he maintained his status as one of the most stylistically innovative and influential graffiti artists of his generation.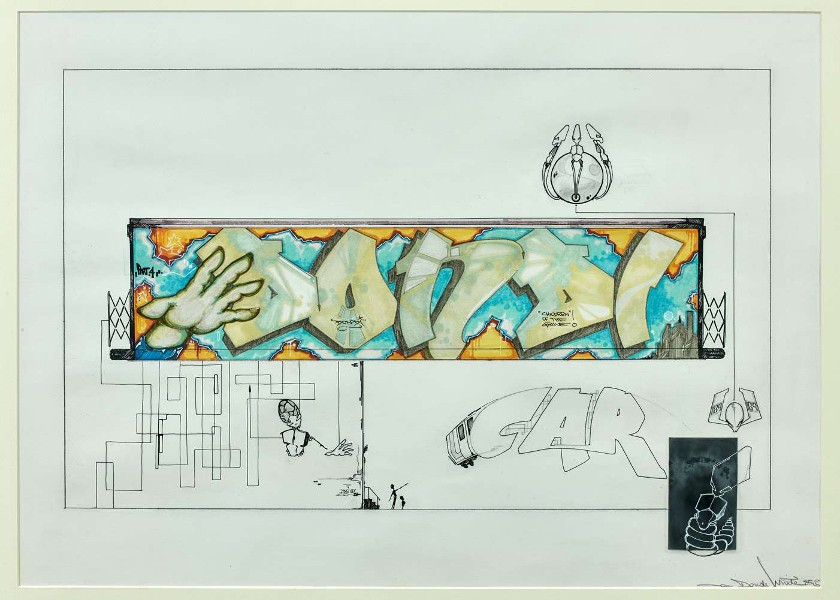 The Merit of Dondi White's Work
Dondi White, whose work rarely comes up at auction, is considered to be a key member of the New York's graffiti movement of the 1970s and 1980s.
Often refereed to as the Style Master General, White initially caught the eye of the public by spray-painting entire subway cars, covering them with his carefully designed compositions.
When he made the decision to focus on canvas works, Dondi retained all of his lettering styles, symbolic icons and stick figures, elements that were already considered to be his artistic signatures. Against all odds, this street artist managed to flourish in a gallery setting, ultimately becoming one of the most sought out contemporary artists of his time.
Highly sought-after by collectors, two of Dondi's works have recently been sold at auction in France, with both works breaching the 100,000 USD price barrier. However, it should be mentioned that his works have came up at auction only 46 times in the last ten years, a fact that makes the recent artnet auction achievement even more impressive.
Alicia Carbone, artnet's Vice President of Auctions & Private Sales, hopes the said auction will change the White's works "under-the-radar" status in the long run:
I suspect this sale will entice more collectors to sell Dondi works as their value begins to mirror the magnitude of the artist's influence on the genre.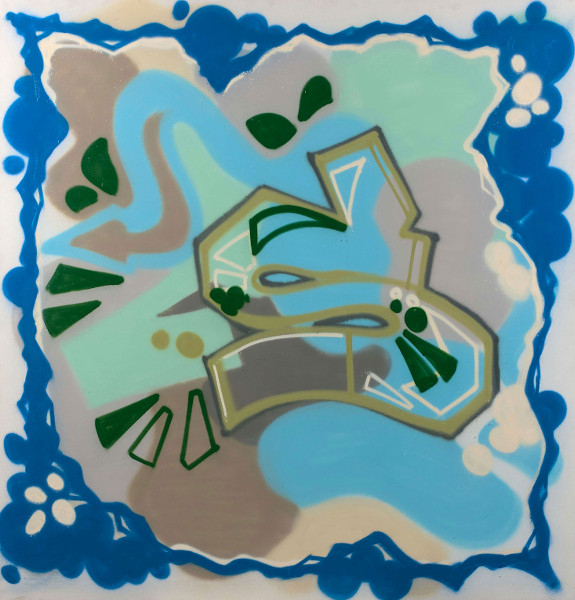 New artnet Online Auction Record
Solid Formation may have been initially estimated to be worth in the $50,000 – $70,000 range, but following a total of 26 bids, the piece reached an incredible price of $240,000 USD. The painting was sold by a CEO of the New York-based digital branding and design agency SQUEAKY who also hopes this auction will spark a bit of a resurfacing of Dondi's street art.
One should also not overlook the fact this sale is a landmark event for the bond between online auctions and urban art, as explained by Candy Light, Junior Specialist, Post-War & Contemporary Art at artnet Auctions:
artnet Auctions hosts a quarterly Urban Art auction, which includes both contemporary urban artists (Retna, Banksy, Stik, JR, etc.) as well as the original graffiti writers who founded the movement in the 70s and 80s, such as Dondi White. The sale in which Dondi's Solid Formation sold for a record $240,000 was our first sale focused solely on the pioneers of the movement who set the stage for graffiti art in terms of style and composition.
Featured images: Dondi White – Solid Formation, detail and full composition. All images courtesy of artnet.
Follow These Galleries
Marseille, France

Amsterdam, Netherlands